Today we are starting to wrap up coverage of the New York Botanical Garden Orchid Dinner, where, to use our new favorite phrase, there was a delightful embarrassment of riches. I had planned on bringing you the remainder of the tables in this posting, but due to nagging and time-consuming technological issues, we will extend into the weekend.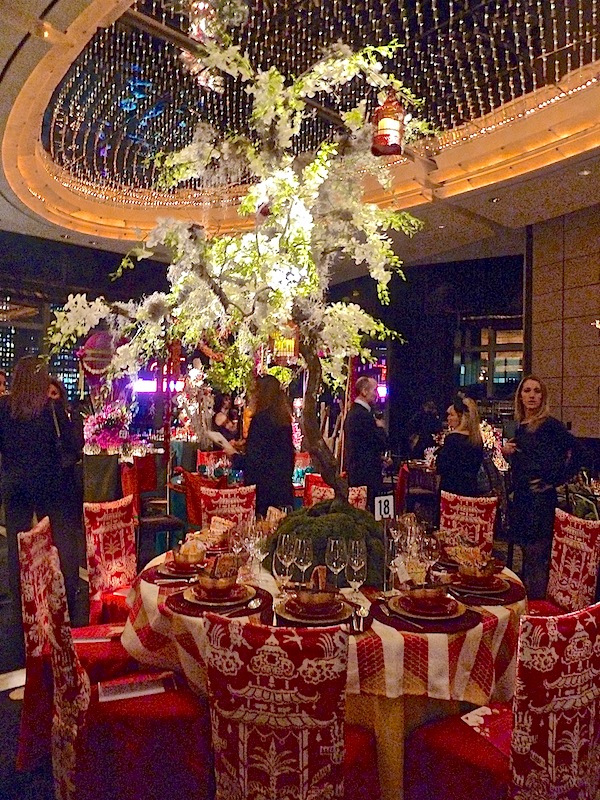 Stephen Elrod created a chinoiserie reverie for Brunschwig with fun graphic slipcovers in the Lhasa Print from the new Le Jardin Chinois Collection. A spectacular centerpiece hung gracefully over the table like a scene from a Chinese painting and the table setting was a fun mix of pattern and plain with the coordinating Clouds Embroidery from the same collection.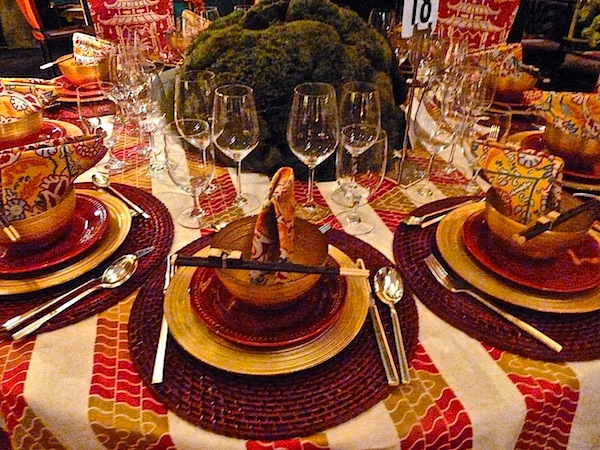 Another dramatic yet playful centerpiece was created by Hilary Pereira for the Christofle table,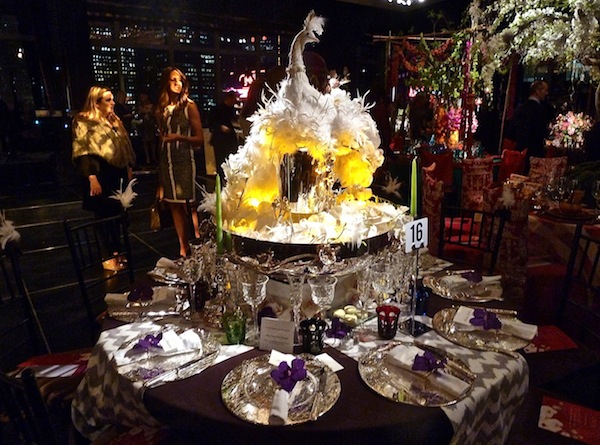 topped by Penelope presiding over the proceedings with her spectacular plumage (yes, she was named).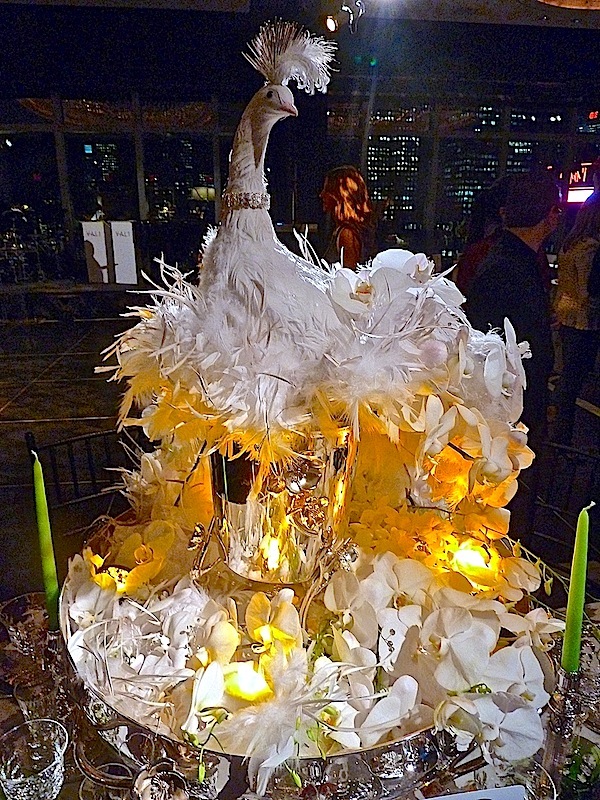 the table featured the stunning engraved silver Jardin d'Eden underplates by Marcel Wanders and colorful Kawali tumblers along with other handsome accoutrements.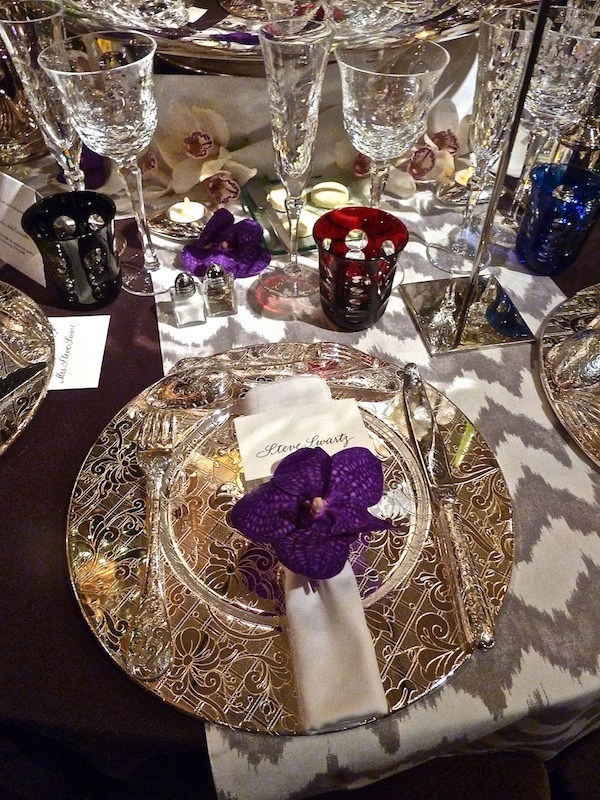 In his family's footsteps, Connie Plaissay, owner of Plaza Flowers, has been supplying NYC's upper east side with beautiful flowers for years. His artful table was elegant in tonal white.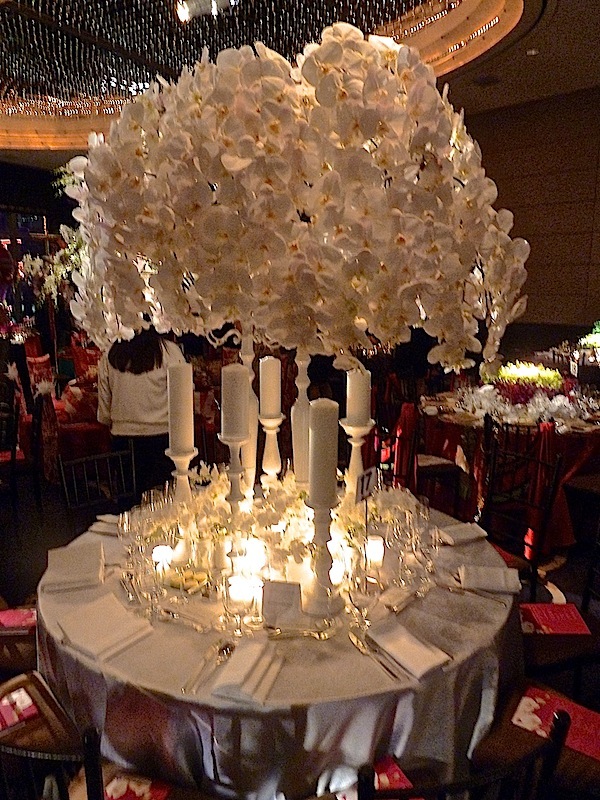 A modern classic setting is always tasteful and sophisticated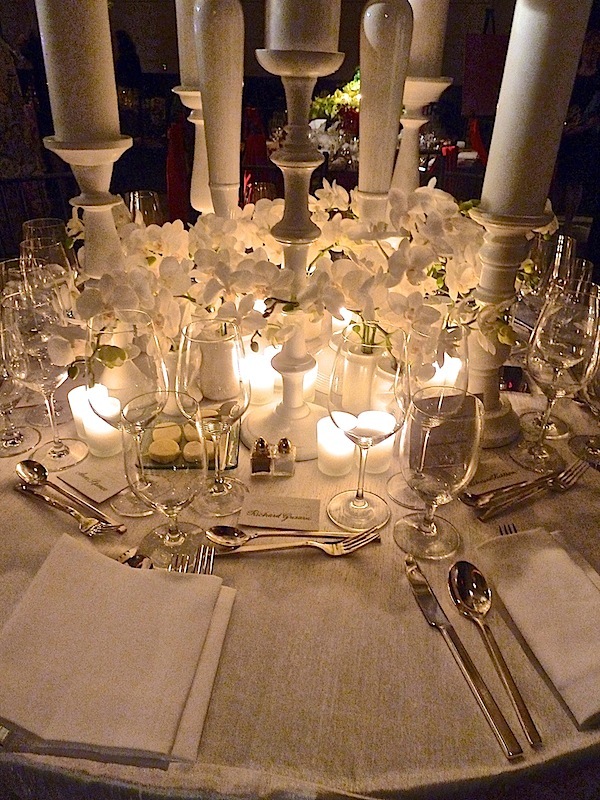 A statuesque repurposing of a grand urn anchored the table by Roric Tobin for Geoffrey Bradfield. Neoclassic grandeur with mixed metals lent an opulent touch.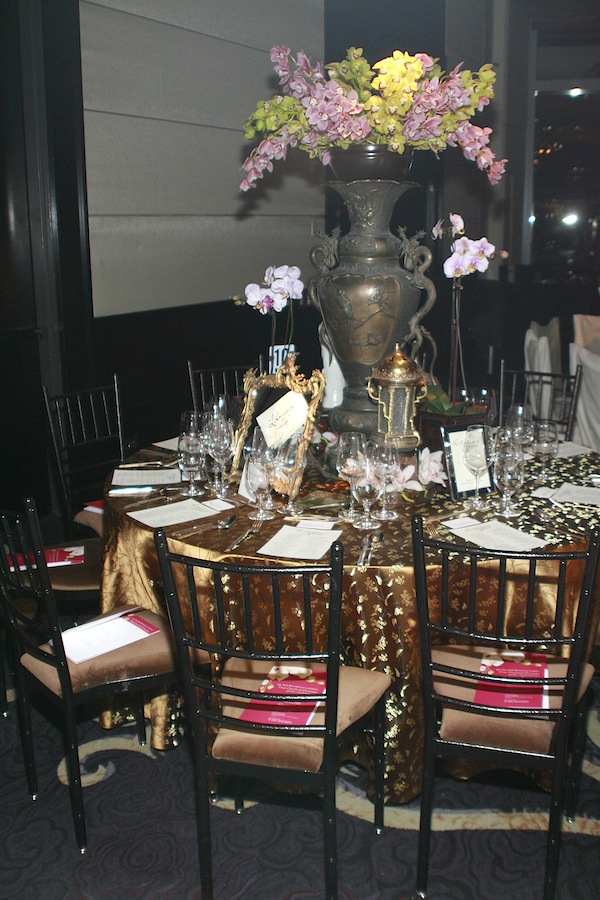 I was lucky enough to sit at a table decorated by the FlowerSchool New York. Unusual orchid specimens sat together in a gold box subtly decorated with jeweled insects.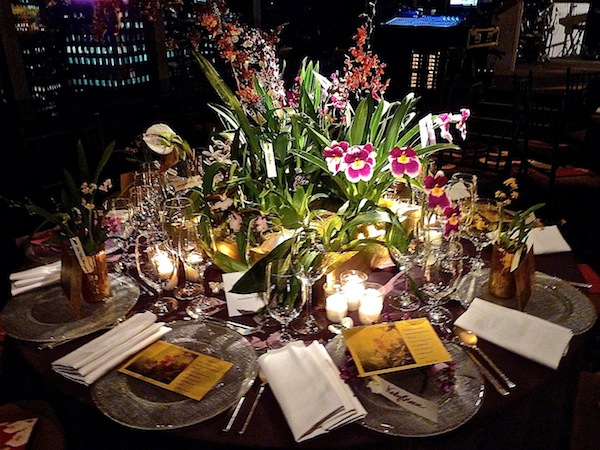 The verse Voyager by Mary Ruefle graced each place setting, "I have become an orchid washed in on the salt white beach…" adding a poetic touch to the evening. And KadyBloom supplied charming orchid headbands which unfortunately are not visible in this shot.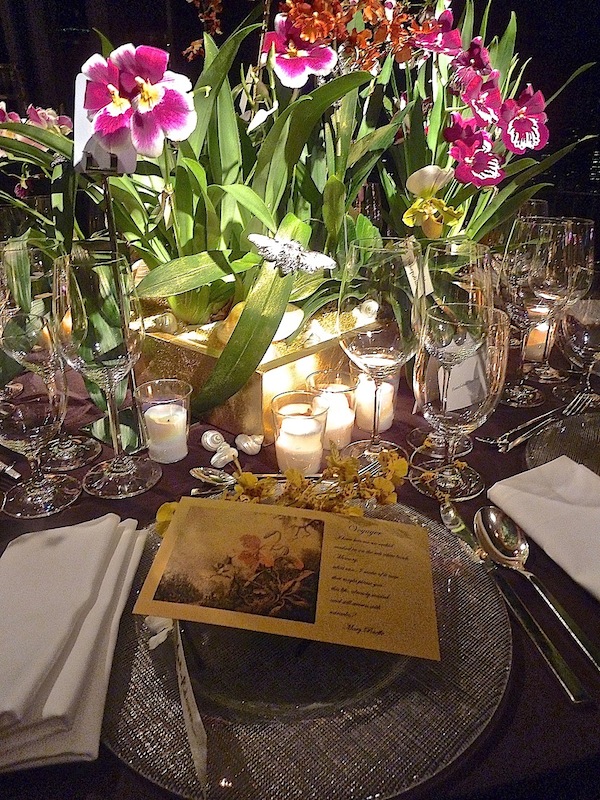 Stop back tomorrow to see the last of the beautiful New York Botanical Garden Orchid Dinner tables.