As with our last Stylish Shopping episode with Alexa Hampton, our cup runneth over with sage advice and creative ideas from Alex Papachristidis. So Susanna Salk and I are delighted to present a bonus mini segment as the dapper designer indulges in a little fantasy shopping at the über chic Gerald Bland shop on Madison Avenue.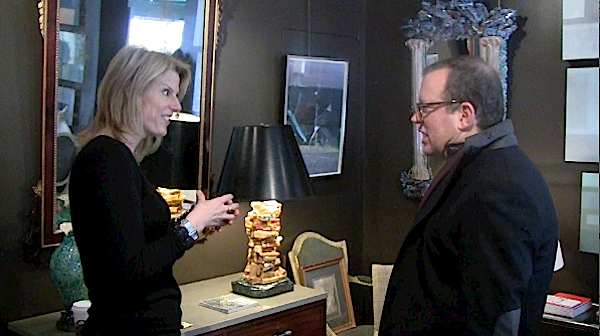 Since 1987, Gerald Bland has been a coveted source of design finds from 18th century decorative arts to contemporary painting and photography as well as custom pieces. Tag along on our mini visit and see some of Alex's favorites and why he frequents the shop for those special in stock and bespoke items that make a home unique.
We'll continue our look at the Architectural Digest Home Show and Dining by Design tables, as well as some exciting new design ventures and will have a fun new Stylish Shopping episode next week.