I fell in love with Meljac as soon as I stumbled on their booth at the Architectural Digest Home Show last week. Exhibiting for the first time at the show, the upscale French company's beautiful electrical hardware was a magnet to design detail junkies like me. Meljac's luxury electrical devices provide game changing solutions for those pesky necessities that can so easily become eyesores (think switches, sockets, thermostats etc.).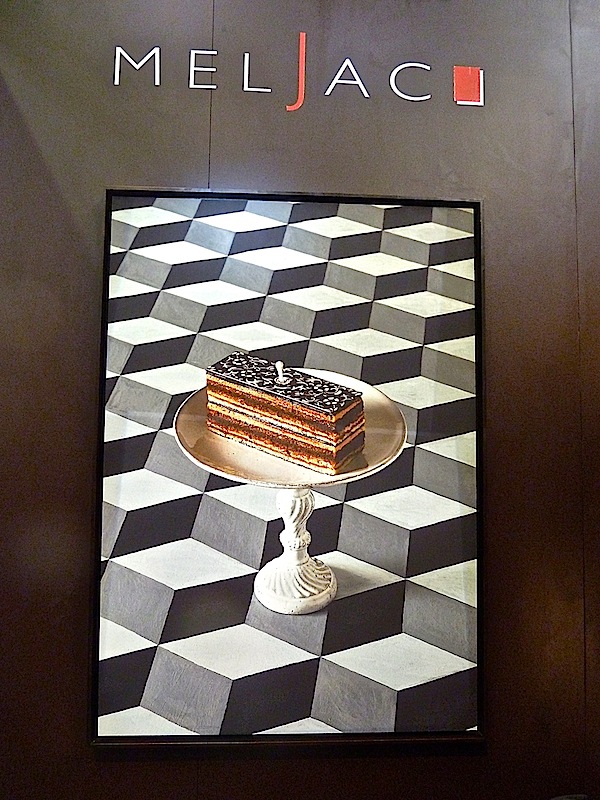 Focussing on quality materials and craftsmanship, André Bousquet created Meljac (named after his childhood village) in 1995 to fill what he saw as a void in the market – a fine finishing detail that, like hardware, should be as beautiful as the furnishings. Combining aesthetics and technology, the company focusses on understated elegance in a wide variety of products and finishes.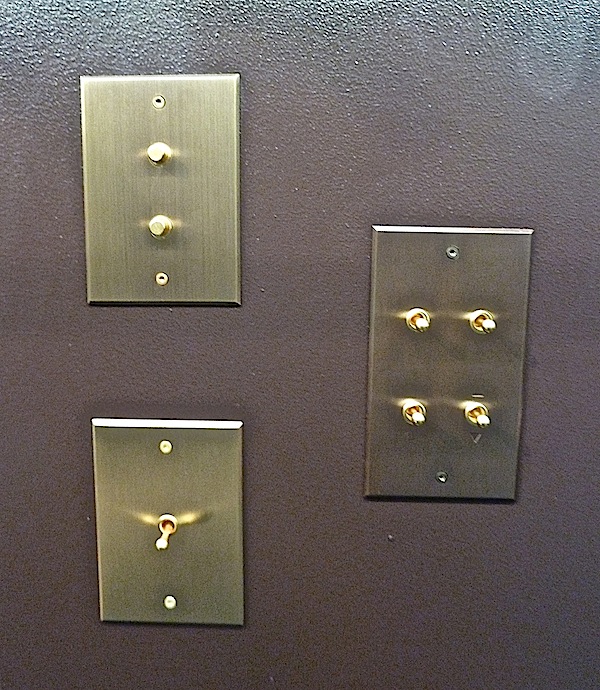 Inspired by the lifestyle of the 1930s, Bousquet started with the drop-shaped toggle switch in brass, a classic design that instantly appealed to architects, designers and private customers.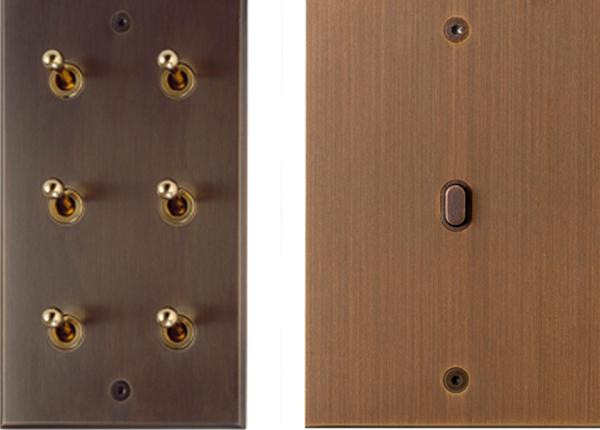 The choices now include buttons, other shapes, finishes and materials, includes limoges porcelain. The Pierrot Collection includes plates of colored 6mm plate glass and the Duo Collection features plates with hidden screws for a clean minimalistic look.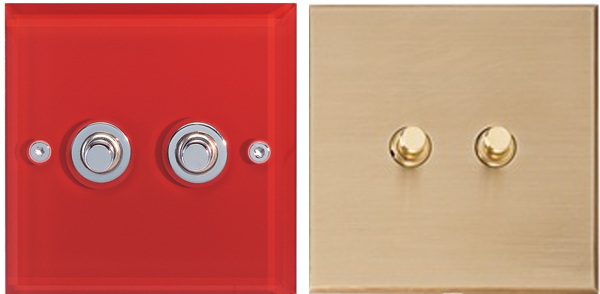 The high end Prestige Collection is an amazing selection of bronze plates set with slate, ebony or other natural materials such as minerals, or leathers including this incredible butterfly of labradorite.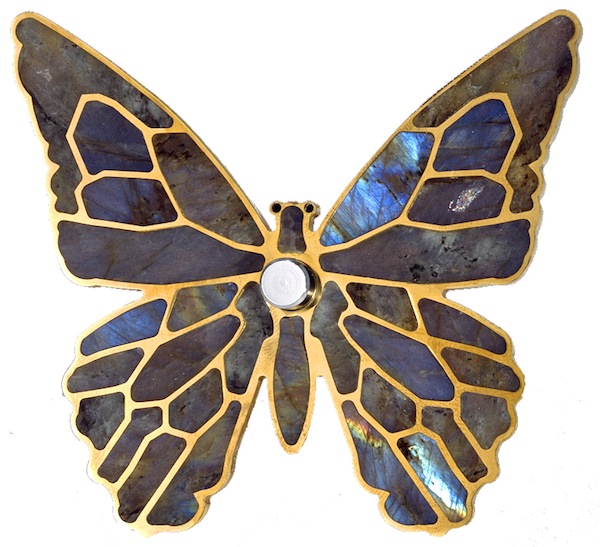 The Classic Collection also includes these chic reading lights, so elegant, functional yet unobtrusive.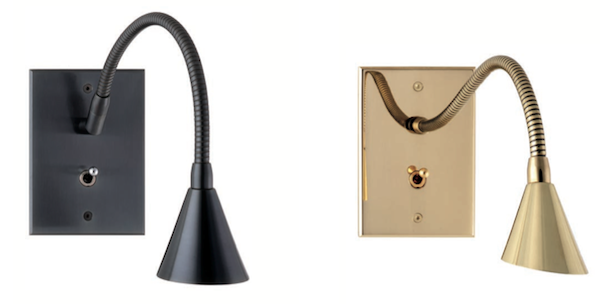 And as the company has expanded, they also offer custom creations, tailor-made to individual specifications such as this engraved switch plate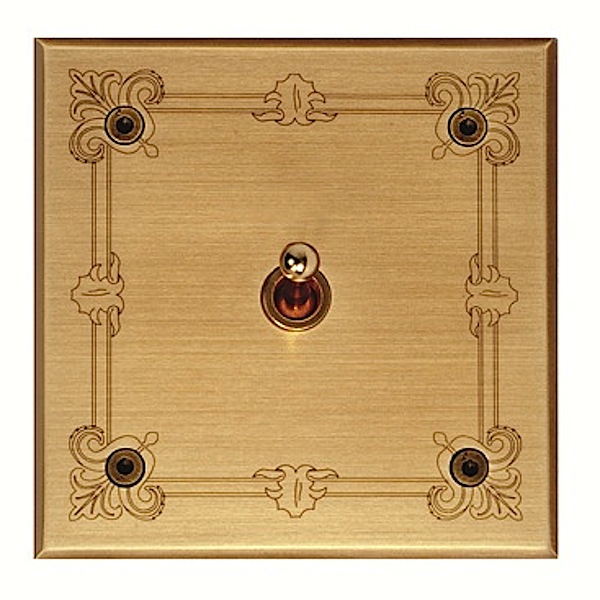 From simple to complex, the research and development department, in conjunction with Meljac's design division, create innovative solutions adaptable to all needs. Custom-made products can be tailored to each project. What an improvement this handsome alarm pad or thermostat would be over my ugly plastic ones.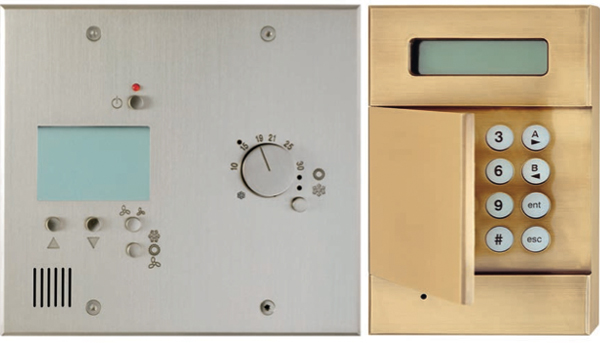 And how fabulous would it be to customize your personal electrical needs with coordinating original line drawings?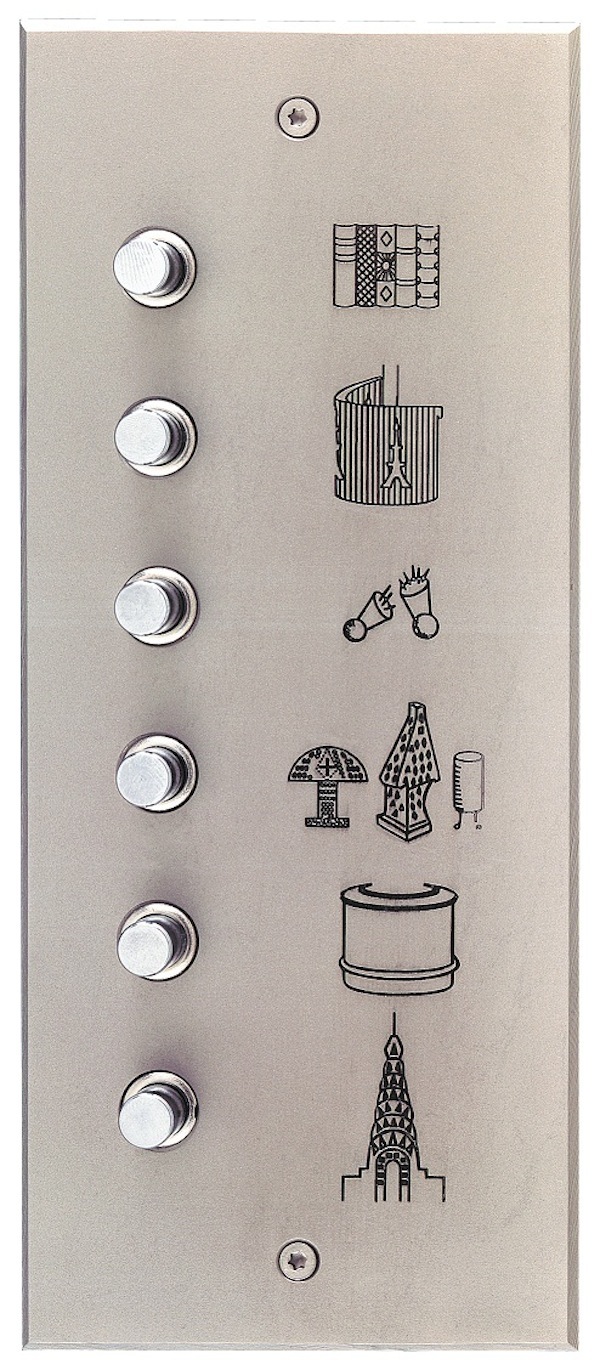 In addition to residential applications, Meljac has worked with major design and architectural firms on many prestigious institutional projects such as the Hall of Mirrors at the Palace of Versailles, the Louvre, the Maeght Foundation in Saint-Paul de Vence, the Wilmotte Foundation in Venice and the Horta Museum in Brussels. Luxury hotels throughout the world including the Four Seasons Hotel George V, the Royal Monceau Hotel, the Meurice Hotel, the Lancaster Hotel, the Montaigne Hotel, the Royal Mansour in Marrakech, the InterContinental Genève and Hotel Danieli in Venice have also entrusted Meljac with the outfitting of their projects.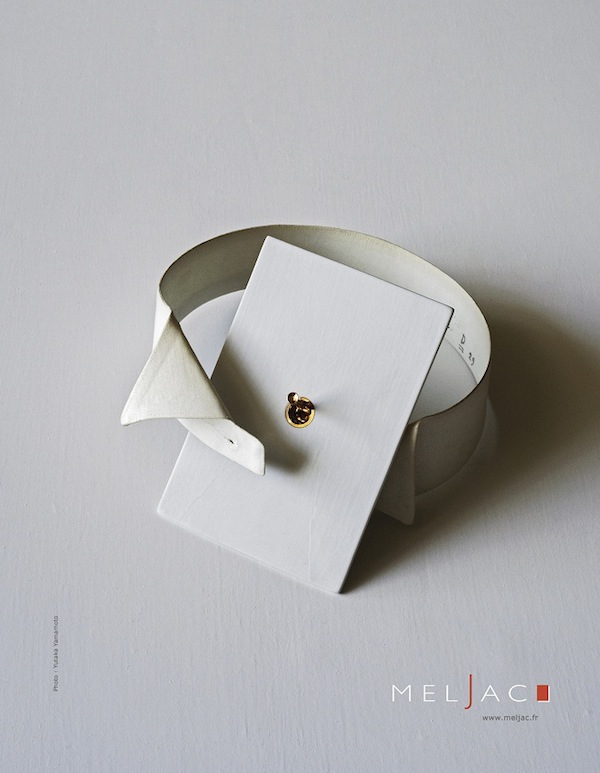 Whether your project is large or small, Meljac is a family owned company dedicated to serving its customer's needs, finding the optimal combination of beauty and functional efficiency. It is indeed, as expressed in their ad above, timeless fashion accessories for the home! Represented by carefully selected independent dealers throughout the world, Meljac's international distributors can be found here.
All photos except the first two, courtesy of Meljac