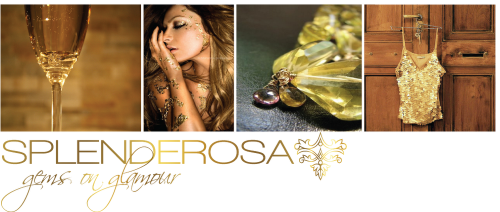 Do you know Marsha? Well if you don't, you should! Marsha is the persona behind the glamorous fun over at Splenderosa. Whether fashion, travel or inspiration, a visit can brighten your day. But the real reason you should visit is because Marsha is a truly lovely person. She is attentive, a good listener and cares about her readers. Aside from her online musings, she is also the creator of a jewelry line featured on her blog. I was smitten with a necklace of freshwater pearls that I spotted – perfect for summer I thought.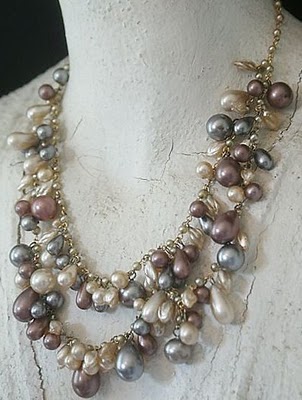 I wrote Marsha to order one and not only did she respond personally and promptly but, knowing my particular coloration (very pale, auburn haired etc.), she suggested customizing it for me. Well soon thereafter, my lovely necklace arrived. Unfortunately I am not the talented photographer that Marsha's son Steve is but I wanted to show it to you nonetheless, as the coloration is beautiful and suits me perfectly! The photo really doesn't do it justice – it is full and has a graceful drape.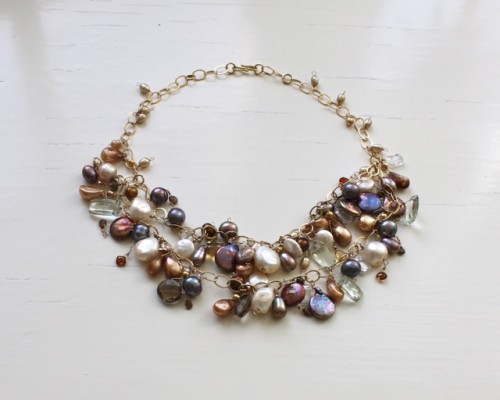 I plan on wearing this frequently this summer with all my whites and neutrals that I seem to live in. So if you are looking for a glamorous read or a pretty bauble (at very reasonable price points I might add), hop on over to visit Marsha – she'll be delighted to welcome you with true Texas hospitality.