Behind the appeal of many luxury brands is the artistry, craftsmanship and attention to detail that set them apart. But how, in this age of need for speed and lack of formal apprenticeship programs, do young people interested in working in the world of luxury goods learn their craft? Enter the LEF, the Luxury Education Foundation. A public, not-for-profit organization merging the worlds of design and business for students, LEF is an educational collaboration between Columbia Business School and Parsons School of Design, providing undergraduate and graduate students various platforms related to the creation and marketing of luxury goods. Here they can engage with senior executives in leading luxury firms, benefitting both the students hungry for experience and knowledge and businesses looking for fresh energy and creative ideas.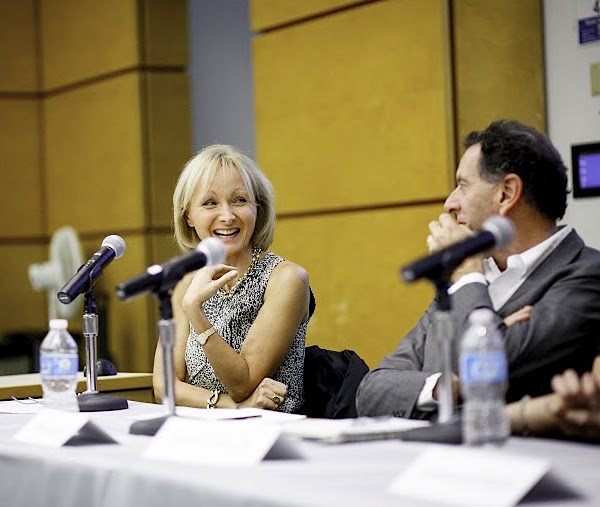 LEF's first program, in 2005 (and still taught today), was the interdisciplinary Master Class, "Luxury Retail: From Design to Marketing Strategies." Designed by Ketty Maisonrouge (above at an Luxury Education Foundation Luxury Roundtable class), Adjunct Professor at Columbia Business School, it gives MBA and design students the opportunity to work collaboratively on developing design concepts and offering marketing proposals to some of the world's top luxury companies.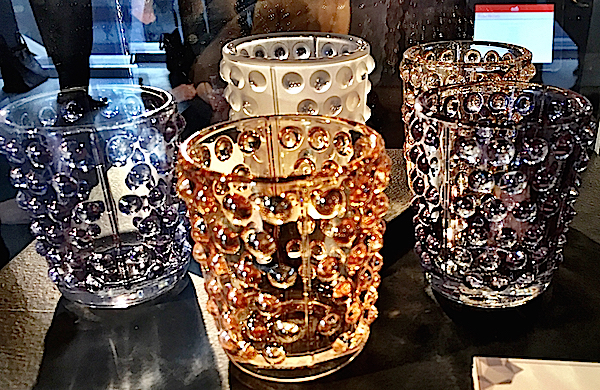 In March I attended the 10th anniversary celebration of this innovative organization at The New School which not only celebrated the Luxury Education Foundation's 10 years of educational leadership but showcased ten iconic projects from its interdisciplinary Master Class. The projects included case studies submitted by Balenciaga, CHANEL, Dior, Ferragamo, Graff, Hermès, Lalique, Loro Piana, Louis Vuitton, and Maclaren from 2005 to present day. Several of the student projects which were ultimately executed included interpreting Lalique's classic Mossi vase as smaller, more accessible votives, above, or translating Hermès' iconic Balcon du Guadalquivir porcelain pattern into their fashionable enamel bracelet collection, below.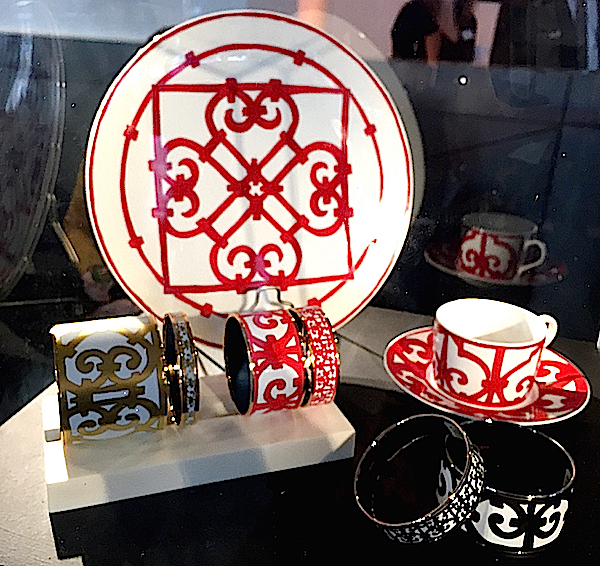 In response to Loro Piana's interest in expanding its gift collection, the 2010 team developed four gift categories included Active, items related to sailing, horse riding, polo and games. "My Travel Games," below, was an elegant games carrier reflecting the brand's commitment to "quality, sophistication and functionality."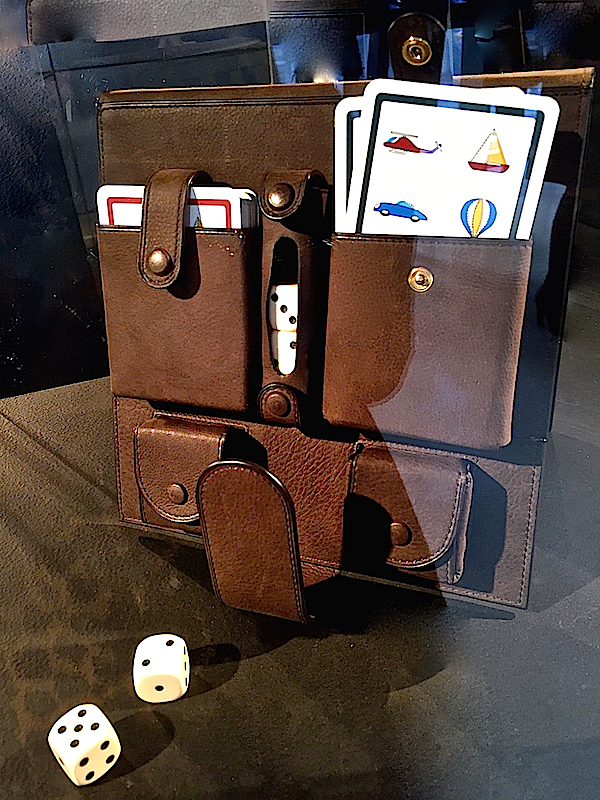 The LEF also took this opportunity to announce its tenth program, the Luxury Craftsmanship Workshop. As Van Cleef & Arpels President & CEO Alain Bernard explained, "Craftsmanship is the essence of luxury brands. In an era where most focus seems to be on digital, LEF feels it is essential to give an opportunity to students to understand how you go from a sketch to an actual "objet", and work hand in hand with the true stars of our Maisons – the craftsmen." Students from Parsons were immersed in each brand to learn its heritage, core values and unique contributions to luxury craftsmanship. Working alongside the designers and artisans, they gained knowledge of techniques and approach to materials, translating their new understanding into a design of their own. At Graff, for example, students were asked to re-imagine the Graff butterfly motif, incorporating and honoring Graff Diamonds. Photos of a final student project below.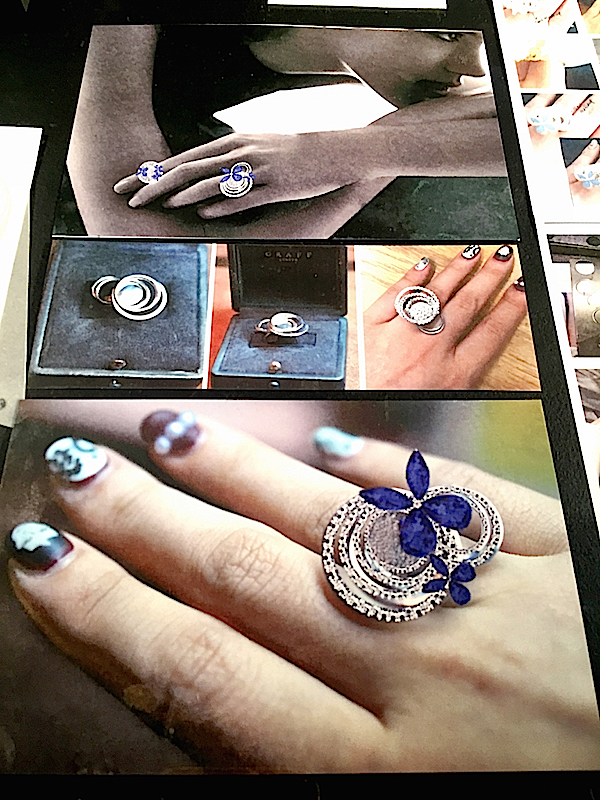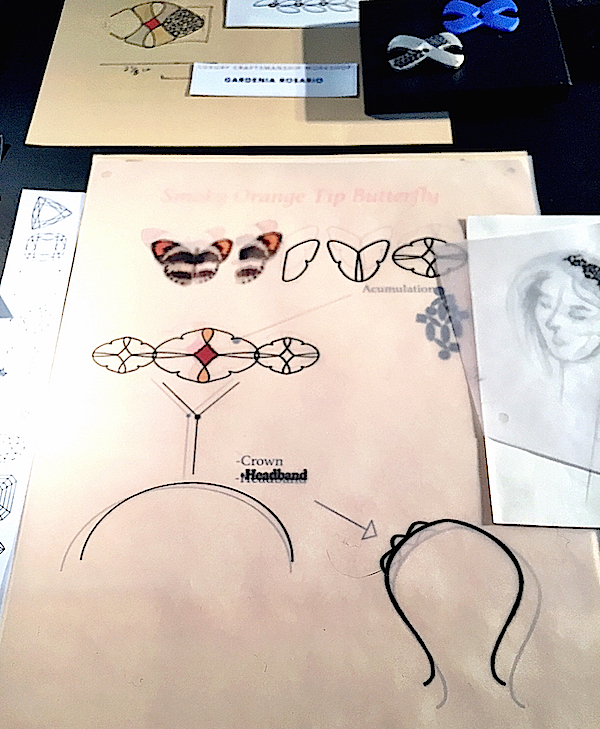 Students at Van Cleef and Arpels were challenged to create pieces with the theme of Spring. One student was clearly inspired by Van Cleef's legendary mystery setting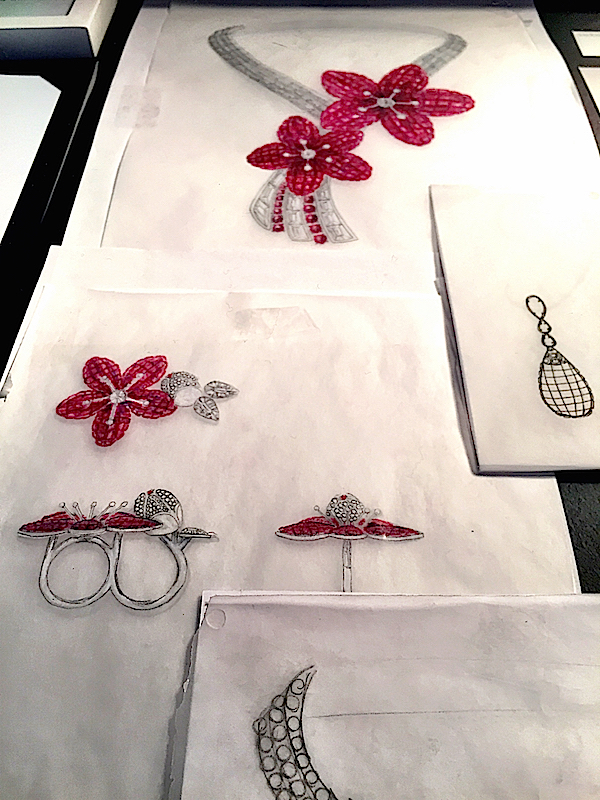 and another by Van Cleef's Extraordinary Dials Collection of timepieces.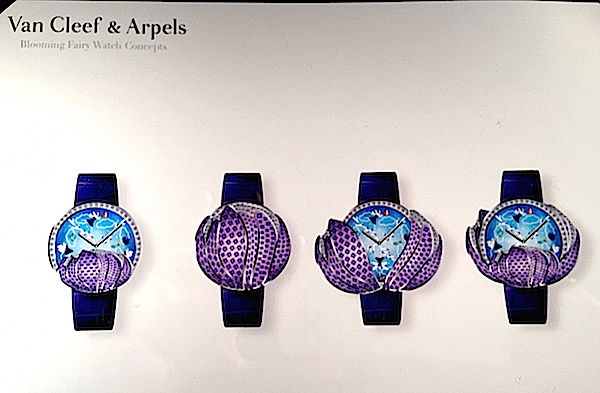 All of the prestigious brands which support and participate in the Luxury Education Foundation programs are dedicated to building on their substantial legacies while looking forward to successful futures. By working with the students in the LEF programs at Columbia Business School and Parsons, they help to ensure they stay innovative, relevant and connected to the new young talent that are the next generation of inspiration in the world of luxury and craftsmanship.
all photos by Quintessence unless otherwise noted