Simon Teakle's new shop is truly a gem of a jewel box. On one of Greenwich, CT's tiniest charming side streets, his irresistible, addictive addition to the town's upscale retail scene quietly opened. And that's just the way he likes his luxury appeal – understated.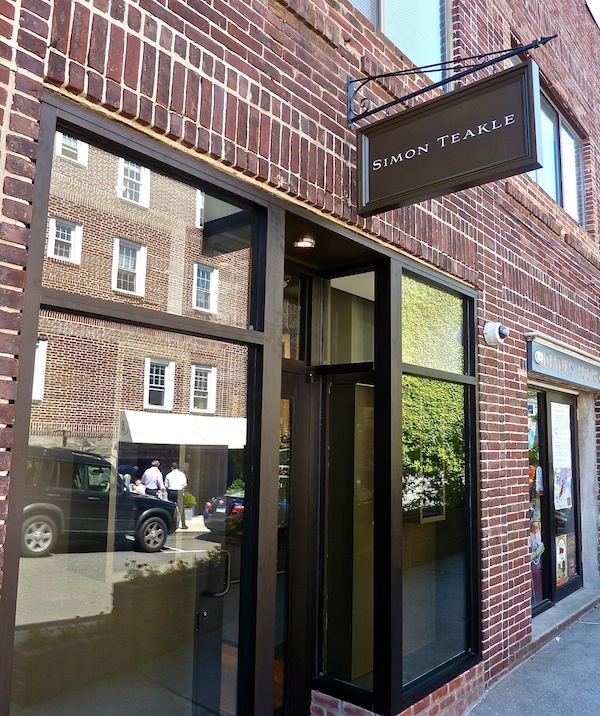 With impeccable credentials and experience, Teakle is a man with a mission – bringing his curated vision of beauty to fruition.  As a qualified gemologist, he is well respected figure in international jewelry circles, having spent most of his most twenty years at Christie's as head of the estimable auction house's Jewelry Department. He has handled many of the world's most prestigious gemstones and collections including the The Agra Diamond, The Rockefeller Sapphire and jewels belonging to Eva Peron, Elizabeth Taylor and the $12 million sale of Doris Duke jewelry.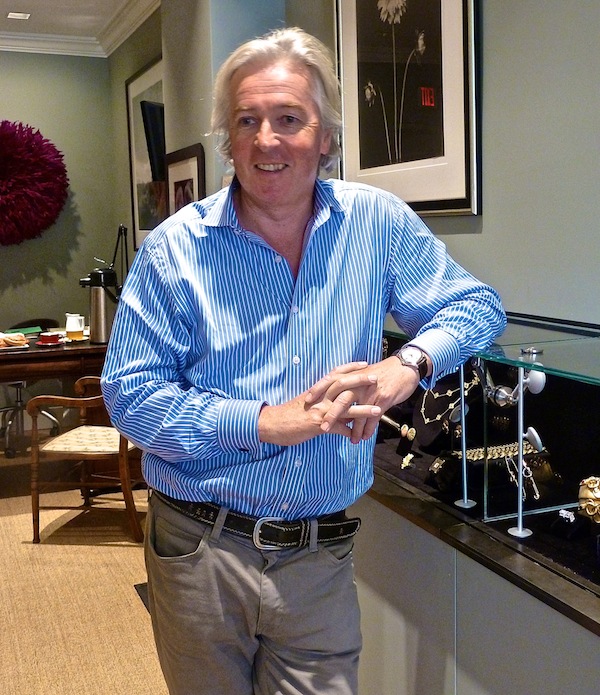 I recently had the opportunity to visit the shop and chat with Simon about his new venture. He explained, "What I wanted to achieve, in a very discreet and comfortable environment, is to find interesting objects, of any age and any price range, curated hopefully with an eye for beauty and craftsmanship. I wanted something that wasn't a conventional store – that had a gallery aspect to it, or like being in someone's sitting room, where the whole process is fun, relaxed, and not intimidating, yet private. This is what I've always wanted to do."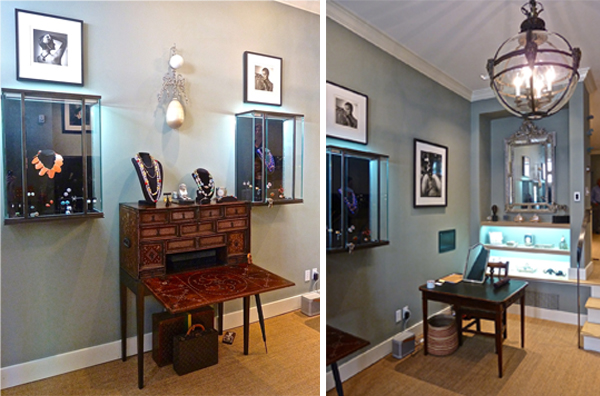 And it shows! The store is elegant and timeless with an eclectic mix of furnishings and displays. And the icing on the cake? Simon is the exclusive retail outlet for James de Givenchy's exquisite Taffin collection, the only venue other than the brand's own beautiful Manhattan showroom. Any serious jewelry aficionado is familiar with de Givenchy's very particular take on fine jewelry. Simon added, "I am honored that after years of being colleagues and friends, James has chosed to sell his incredible jewelry exclusively through Simon Teakle Fine Jewelry, His craftsmanship and design are second to none and I am thrilled to be working closely with him again."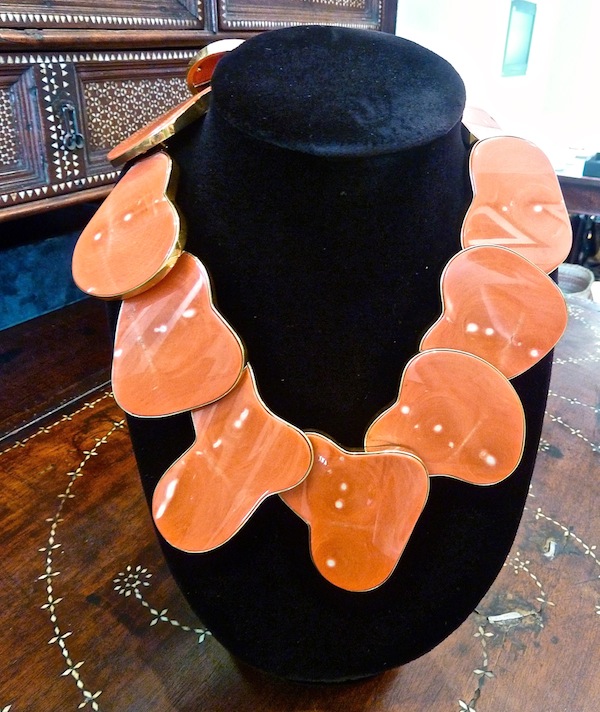 I almost gasped when I saw this amazing coral and gold necklace above. Whether an eccentric spinel diamond and meerschaum stag brooch or a pair of chic peridot, tourmaline and diamond earrings, de Givenchy's pieces are mini (and sometimes major) masterpieces.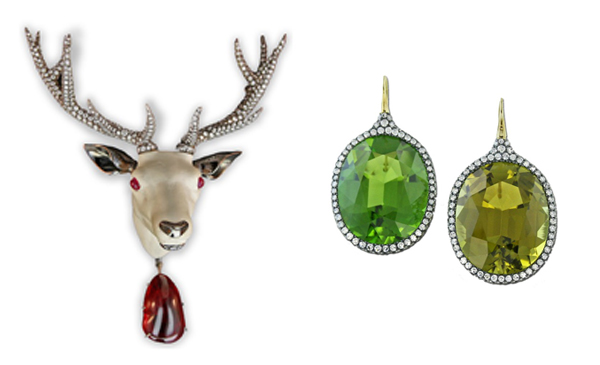 two photos above by Tony Flacon courtesy of Simon Teakle
Simon has of course an impressive collection of unusual jewels of all periods. Let me share a few of my favorites. This pair of antique Burmese sapphire and diamond Chaumet earrings from c. 1880 are superb, important yet feminine,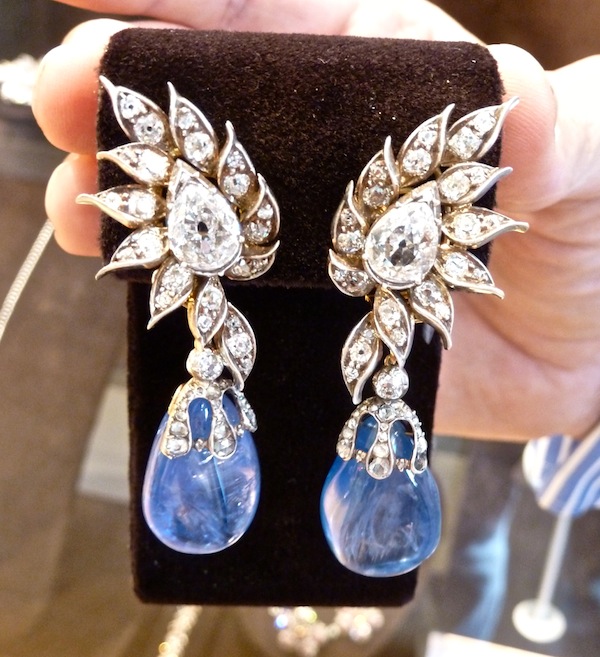 as is this gorgeous antique ruby and diamond Tudor rose flowerhead ring from c. 1860 Simon modeled for me.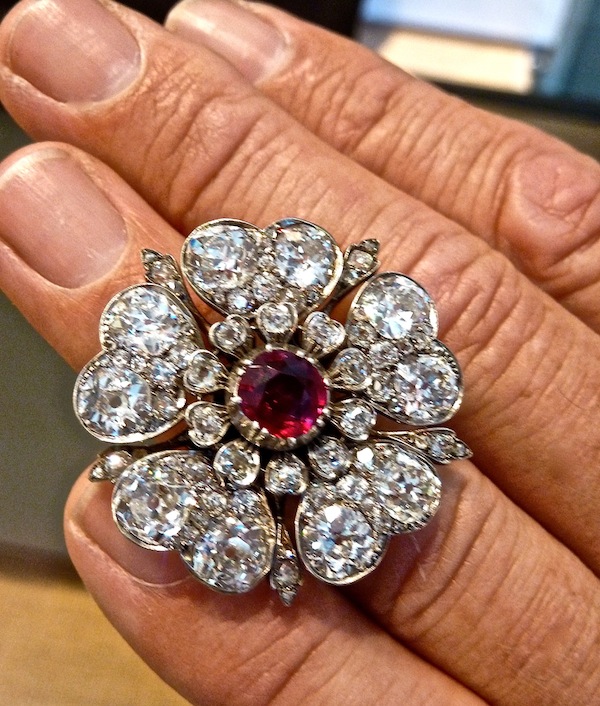 Both these rings have unusual quixotic appeal – a fabulous antique onyx and diamond cameo c. 1870 and a modern ring of an Essex crystal and diamonds, depicting two birds amongst a thistle spray mounted in gold with trefoil. Both special.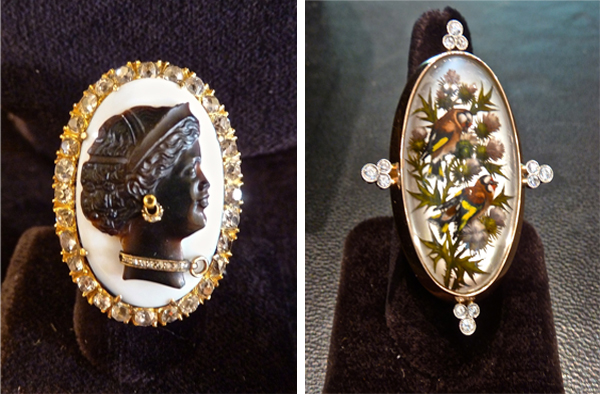 I admired both this rather perfect coral and gold sautoir necklace (which I sported for most of my visit) and classic Schlumberger parrot brooch, both of which have already sold.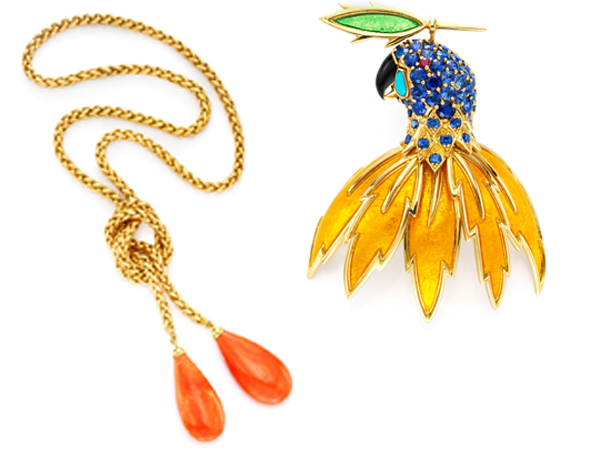 two photos above by Tony Flacon courtesy of Simon Teakle
But that is merely the tip of the iceberg. Simon has collected an incredible array of objets, from this handsome Edwardian silver and glass Sheffield inkwell c. 1907 to this c. 1950 bronze portrait.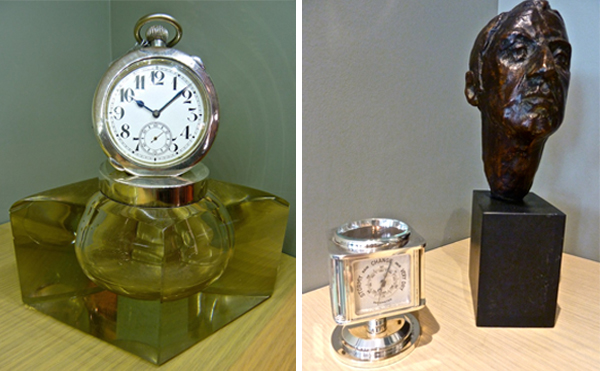 And more amazingly is how it all seems to work together, forming a cohesive aesthetic with one objective – "It has to be beautiful." Whether $500 or $500,000, each piece is unique with its own story to tell. Take for example this impressive piece of masterful craftsmanship – not your average item.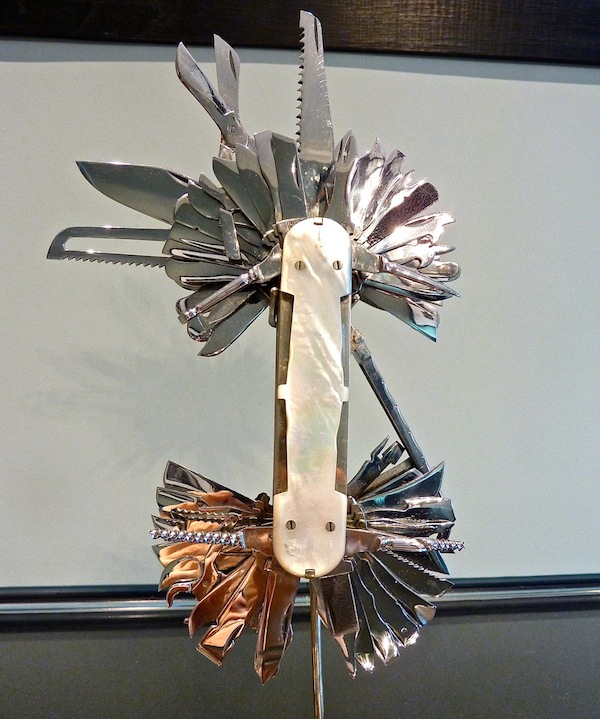 This Pius Lang 100 Blade Knife from c.1960 was probably made by 4th generation Walter Lang, whose family's firm, founded in Germany in 1852, first presented their knives at the Paris World Exposition. Each knife takes more than 120 hours to create and the mother of pearl was likely chosen almost 100 years before its use. Clearly an object of beauty.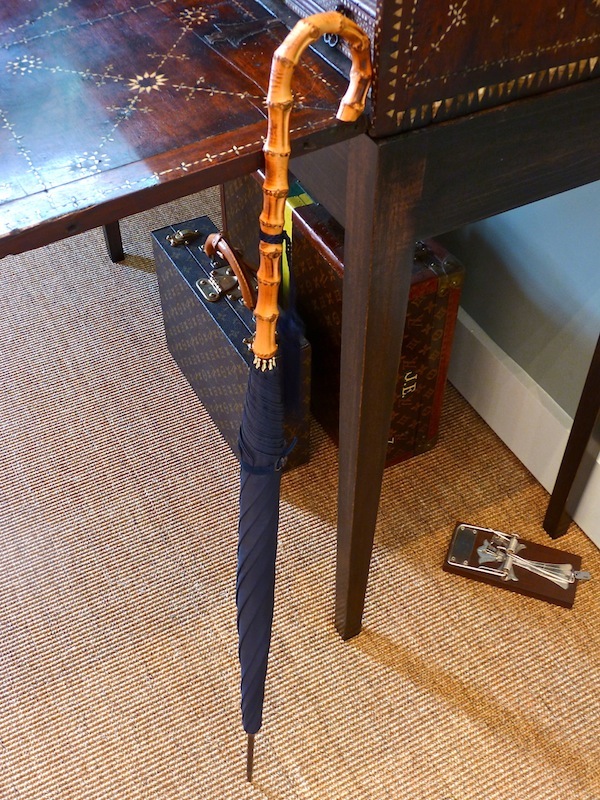 And Simon has curated a thoughtful yet idiosyncratic selection of affordable gifts as well. From refined British "brollies" to quirky silver mousetrap, there is something for everyone. Truly in a category of its own, Simon Teakle's unique spin on "shop" is sure to be a destination on every Avenue shopper's list when scoping out holiday gifts for that special someone.
Unless otherwise indicated, all photos by Quintessence lifestyle blog