The AVENUE Antiques, Art & Design show includes dealers in a wide variety of categories. Some are specialists while others expand into multiple categories. A newcomer to the show with a fabulously focussed viewpoint is Holden Luntz Gallery from Palm Beach. With an impeccably curated collection of the finest in classic and contemporary photography, I was coveting every piece they had, such as this famous Horst portrait of Coco Chanel.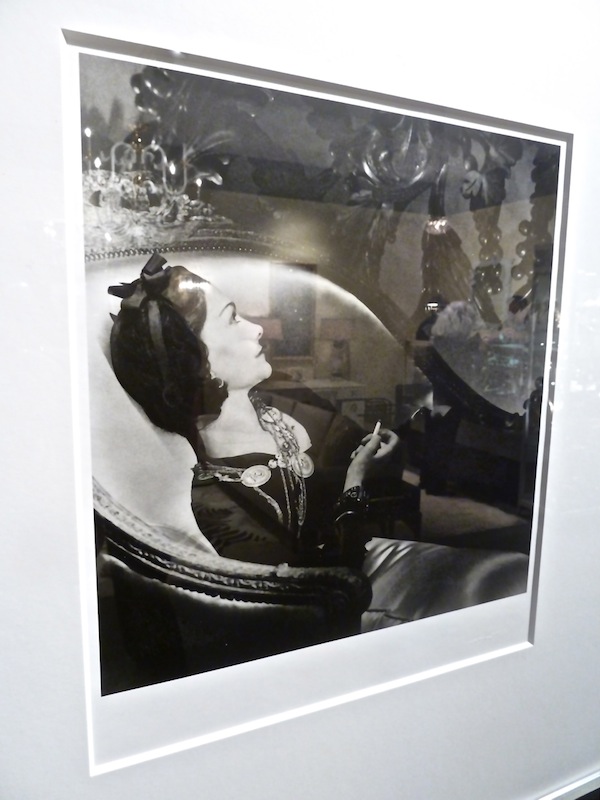 They also had a great selection of Frank Horvat, Michael Massaia and celebrity prints.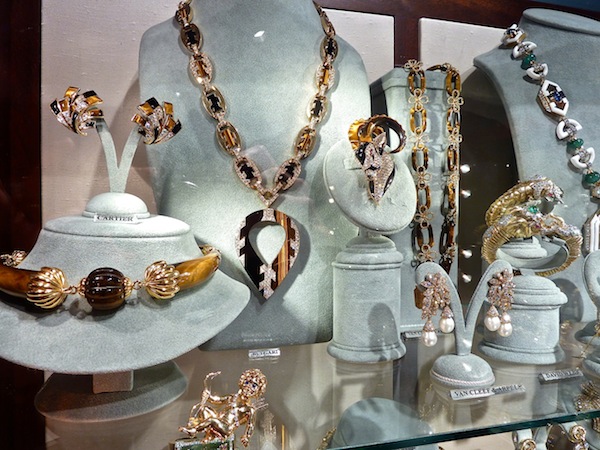 Another Palm Beach establishment represented is Richter's, with an incredible selection of estate jewelry. From David Webb, to Van Cleef to Bulgari, there are baubles galore from every major house.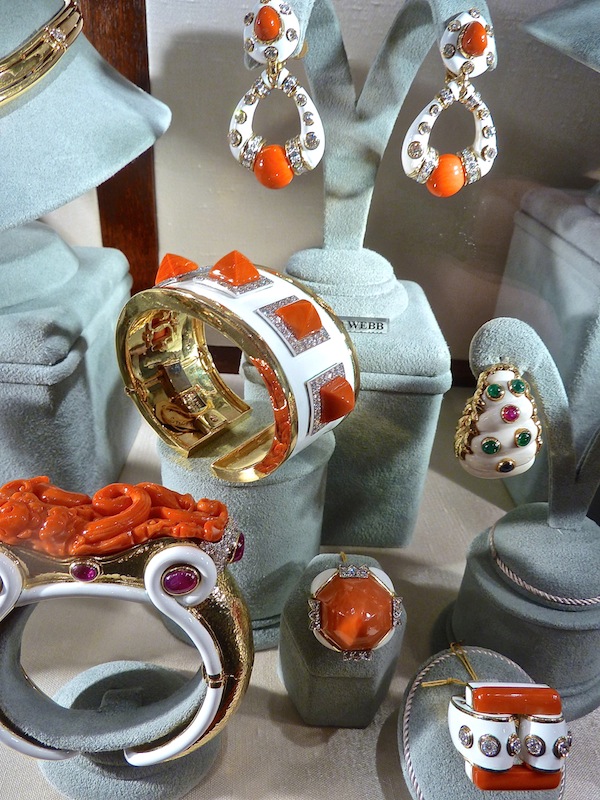 You can see the color palette I was drawn to!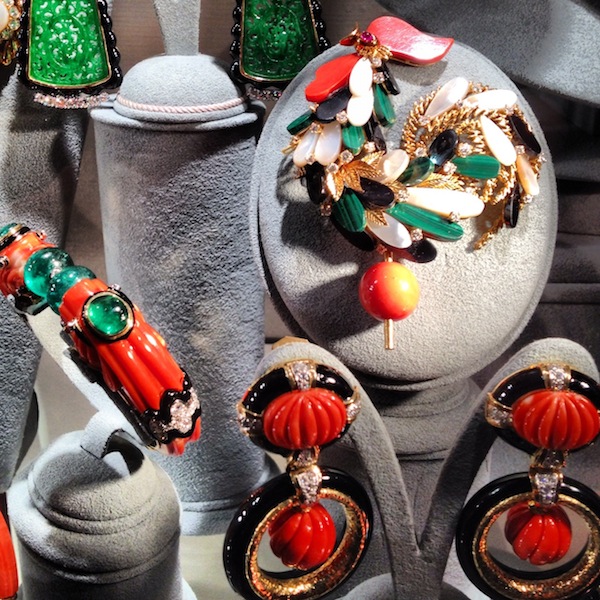 Pat Saling from here in NYC carries both estate and new fine jewelry. I loved this necklace that is a combination of both with antique emeralds and new gold and oxidized black diamond beads.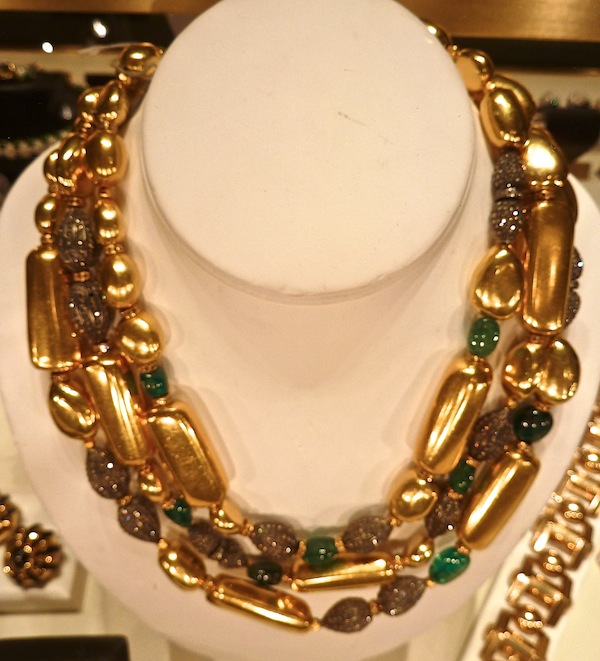 This necklace with giant diamond pavé pebbles was also a stunner.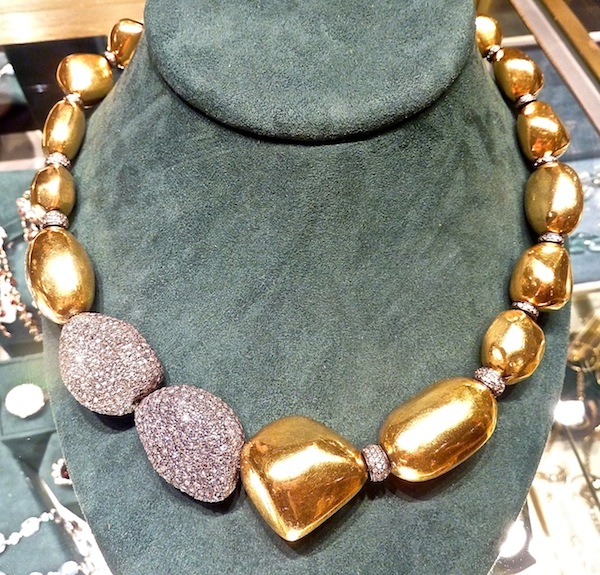 John Atzbach is a purveyor of Imperial Russian Objects including many by Fabergé. It's easy to why these gorgeous jewel-like antique enamel cigarette cases are popular collector's items.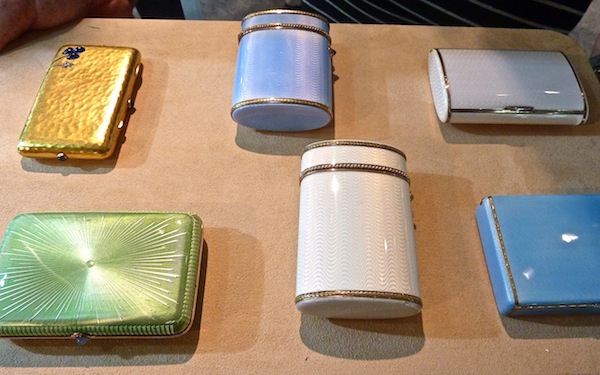 Moving on to design, Dmitriy & Co's booth was a creative collection of timeless antiques and handcrafted furniture. Their sophisticated eclectic aesthetic makes them a popular stop for designers.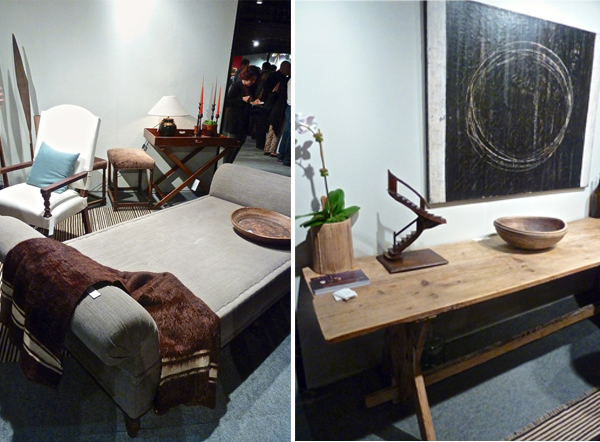 Glen Leroux here in Connecticut presented a fun mid-century and modern mix of furniture and decorative arts.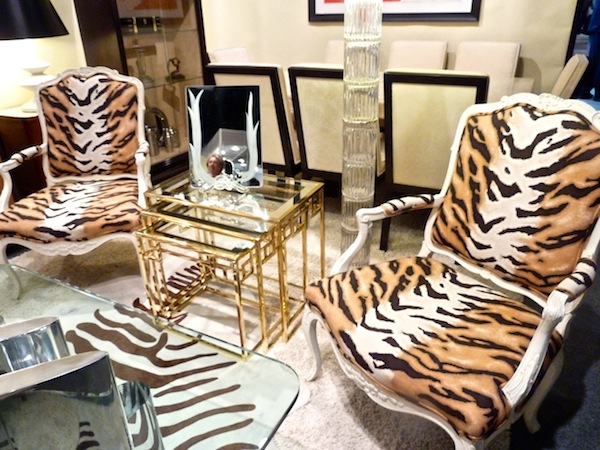 A favorite stop of mine at the shows is always Yew Tree House Antiques. I love their idiosyncratic collections of decorative objects. Here an assemblage of antique treen was so charming.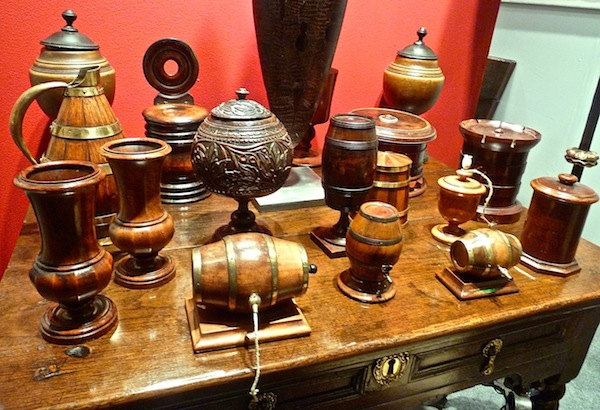 Their tagline, "Antiques of Character" so aptly describes them. While their collections are certainly diverse, they so clearly are an expression of what they love, and that authenticity shines through, sometimes literally, as with this Mdina glass. According to Michael Harris, who founded Mdina glass works on Malta in 1968, these vessels capture "the spirit of the Mediterranean with his use of blues, greens and gold."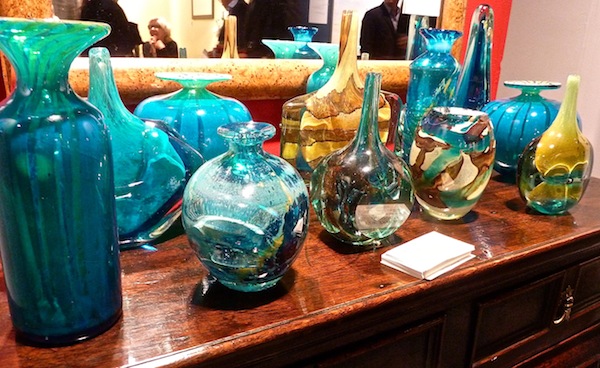 There was of course a wide selection of artwork at the show. A particularly comprehensive collection was found at Art Link International, a third generation family owned business out of Lake Worth, Florida. Their offerings read like a who's who in the international art world, from Joan Miro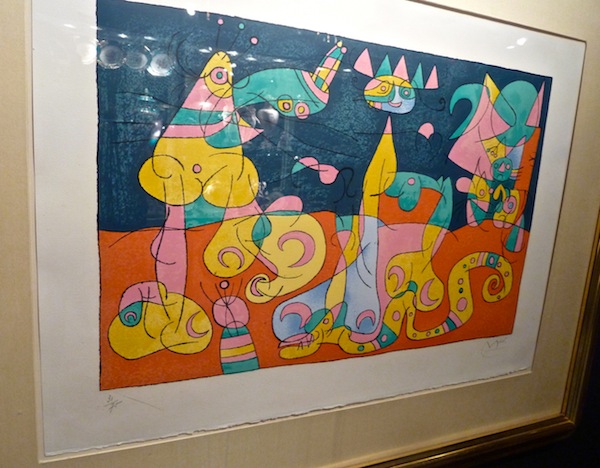 to Roberto Matta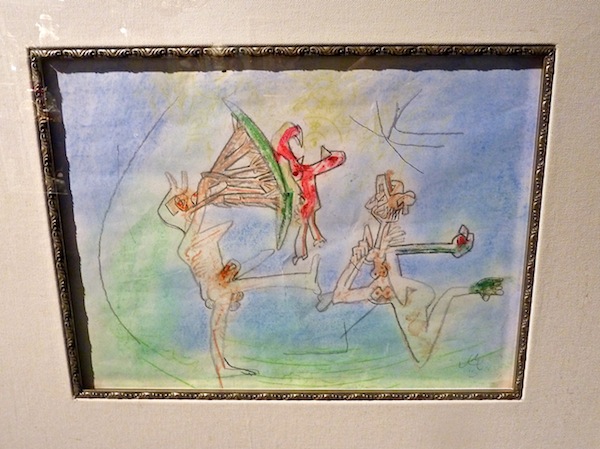 to Karel Appel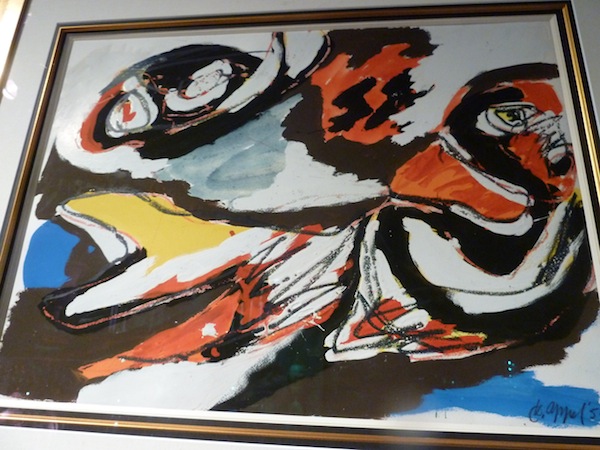 – you can get an art education just perusing their booth. In fact, it should be noted that shows like this are a great way to educate your eye, to see a wide variety of art, antiques, furniture, jewelry and design all in one place in a non museum like atmosphere. Dealers are always happy to chat – think of the price of a ticket as an opportunity to learn and broaden your horizons. In addition, there is a great schedule of informative events Monday. And the best part? No homework or exams!
all photos by Quintessence lifestyle blog