The AVENUE Antiques and Art show at the Armory is the premier destination this weekend in New York for anyone interested in seeing what is current in the marketplace. From classic fine art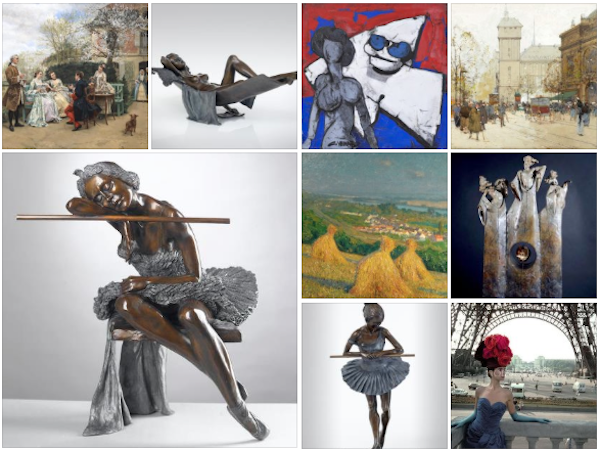 to mid-century and modern furniture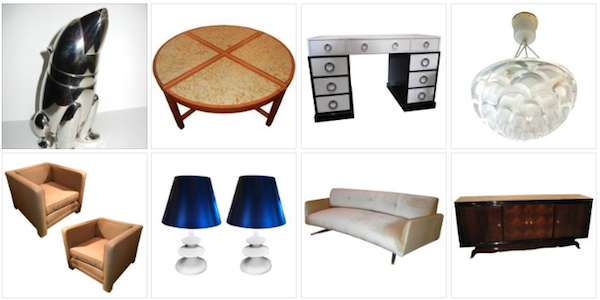 to silver, objets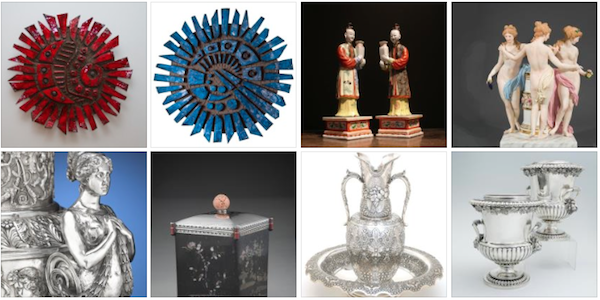 and jewelry (lots and lots of tempting jewelry!),
all photos above courtesy of Avenue Shows
there is a wide range in the inventory from over 60 high end dealers. On Thursday evening I attended the opening night celebration which was abuzz with collectors, designers and aficionados alike. The diversity of design made for a fun and lively visit, with something for every taste and price point. Here are a few finds that caught my eye.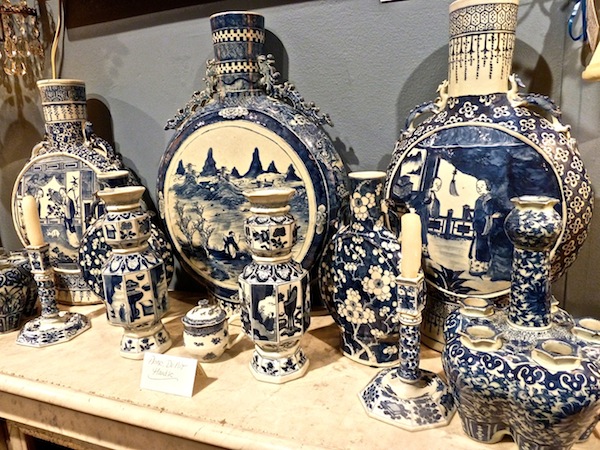 Linda Willauer Antiques from Nantucket has a wonderful selection of antiques including this fabulous collection of Chinese export porcelain. The fantastic Underglaze Blue Moon Flasks in back are from circa 1860.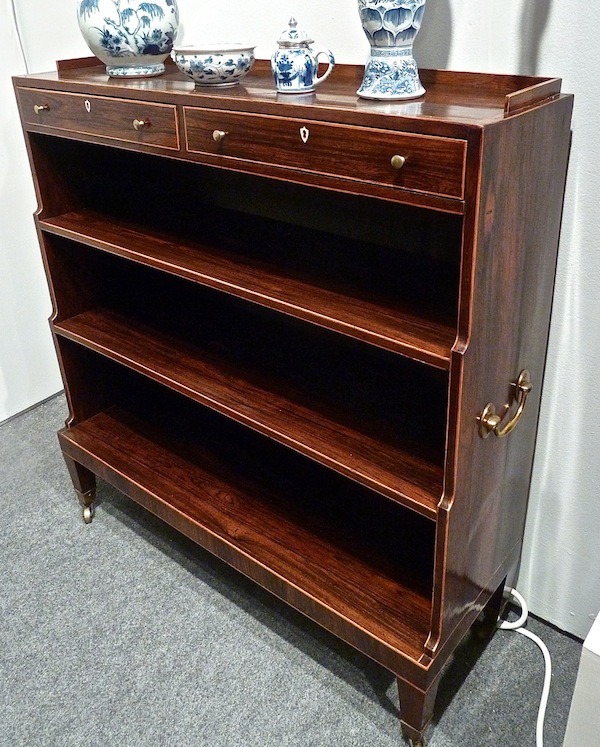 Another dealer in classic antiques is Michael Pashby, whose pieces I have featured before. This fine Regency Rosewood and Inlay Waterfall Bookcase dates from c. 1815. At 36″ wide and a mere 12-1/2″ deep, it is an incredibly handsome and useful piece for almost anywhere in the house or apartment.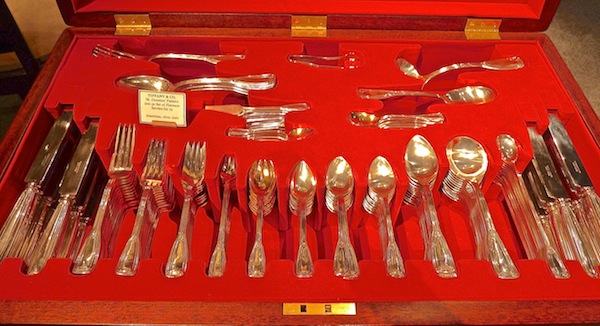 M.S. Rau Antiques from New Orleans had an eclectic assortment of rare furniture, art and jewels including this Tiffany 200 piece flatware service for 12 from circa 1920, above, and this handsome English William and Mary Oyster Chest from c. 1690.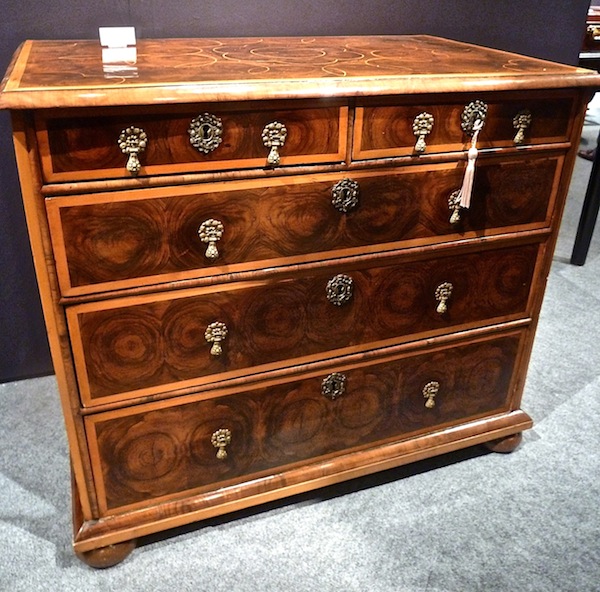 They also featured this recently discovered painting, "Barine" (of Horace's Odes) from 1894 by British academic artist Sir Edward John Poytner, who was once President of the Royal Academy.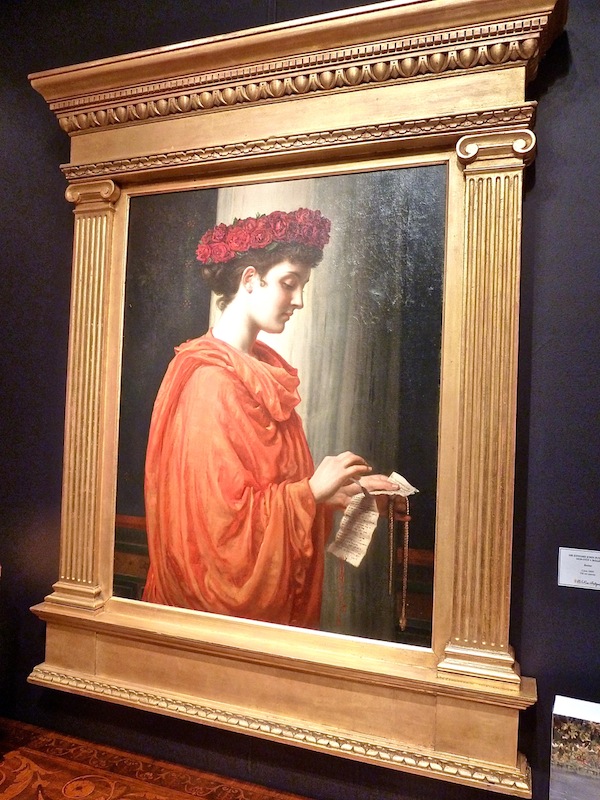 Martin du Louvre is a Parisian dealer who specializes in 20th century sculpture, paintings, drawings and photographs. It was impossible not to stop before this stunning statue (one of a set) by Libero Andreotti. "Due Sirene (Two Mermaids)," from 1951, is a lost wax bronze cast of impressive proportion. Over eight feet tall including the base, it is striking in its simple yet elegant lines, evocative of something patrician and yet pagan – a strong and haunting piece. I have included a shot from the dealer as well since mine did not capture its essence.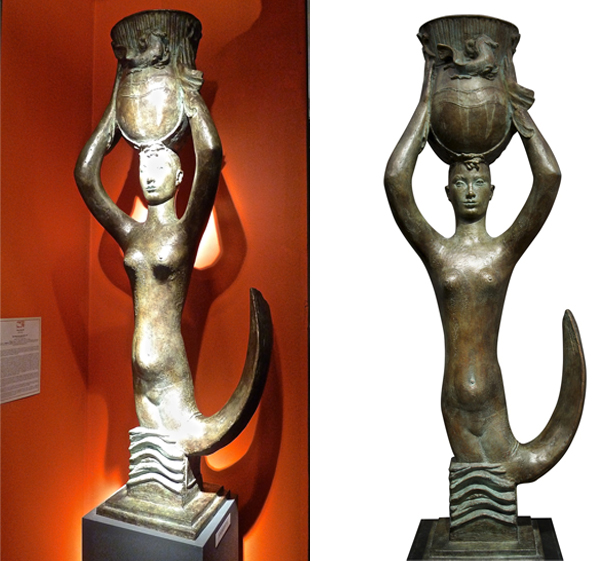 Also from Martin du Louvre were Atala and Chactas, patinated bronze and blue mercury mirrors by Boris Lovet-Lorski from 1925, so beautiful in their graphic yet sculptural form.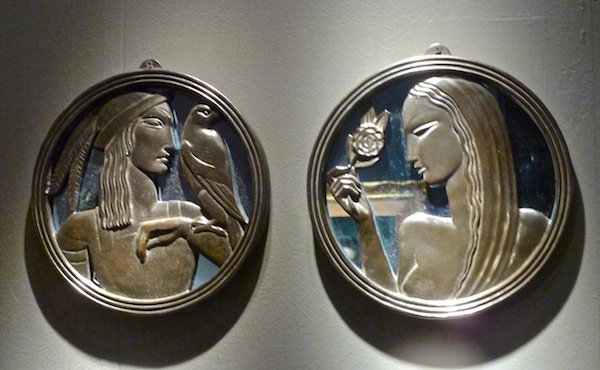 Milord Antiques from Montreal featured this lovely vignette with one of a pair of carved wood gilt and painted round side tables with glass tops from c. 1940 by Canadian artist Louis Pistono. On top sits a pair of splendid clear and amethyst Murano glass fish by Barovier with gold speckled inclusions (the set includes a matching bowl).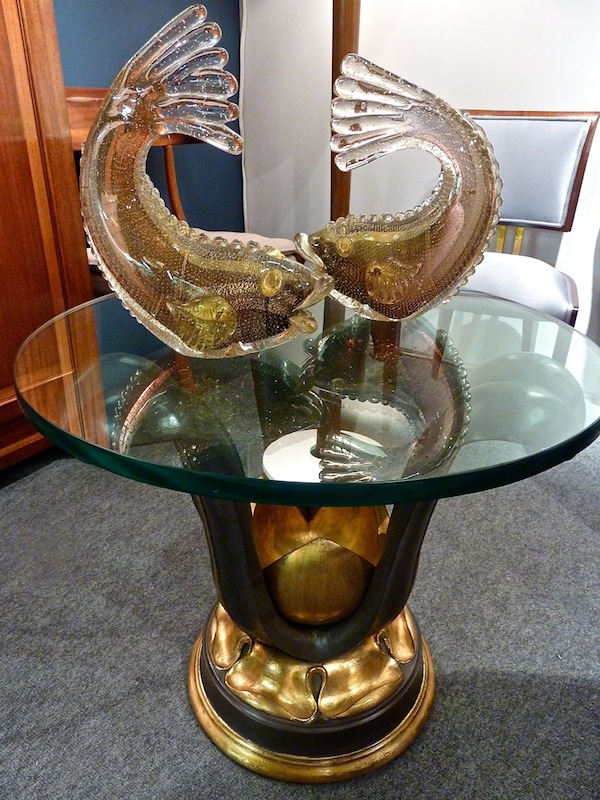 I'll bring you more finds tomorrow, but wanted to remind you of the show in case anyone wanted to visit over the weekend. Sunday at 1pm is also a special presentation on collecting art by Miller Gaffney, President of Miller Gaffney Art Advisory followed by a full day of great programming on Monday curated and arranged by the New York School of Interior Design.
Unless otherwise noted, all photos by Quintessence lifestyle blog