I knew time would be tight at NY Now (the new moniker for the NY Gift Show) so last week, I paid a visit to the SFERRA linens showroom to take a peek at their new fall line. A favorite among many designers and discerning customers, it's easy to see why their linens are so popular. Beautiful Italian craftsmanship married with the finest materials make for elegant products. And following on the success of their foray into geometric prints this Spring, SFERRA introduces two more Italian woven and printed designs for the season. Connery, below in cornflower, features a pattern reminiscent of a Moorish tile design that is fresh and contemporary.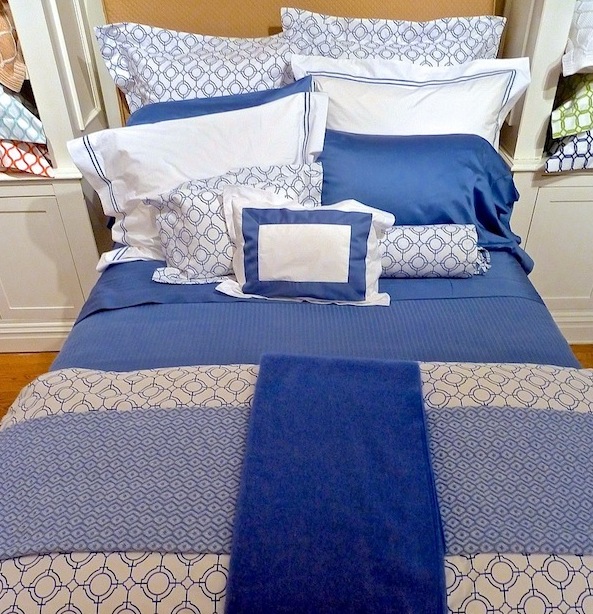 Connery is actually a very subtle two toned pattern that makes a sophisticated pairing with the beautiful new Burke throw. Of incredibly soft brushed cotton, it has a delicious hand with a smart go-with-anything print.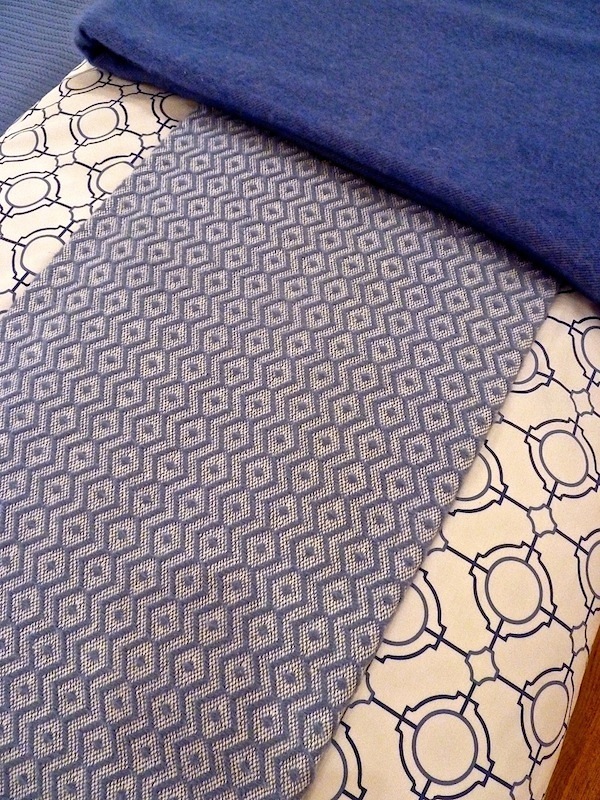 The second colorway for Connery is a classic camel, also available to coordinate with the classic Grande Hotel stripe.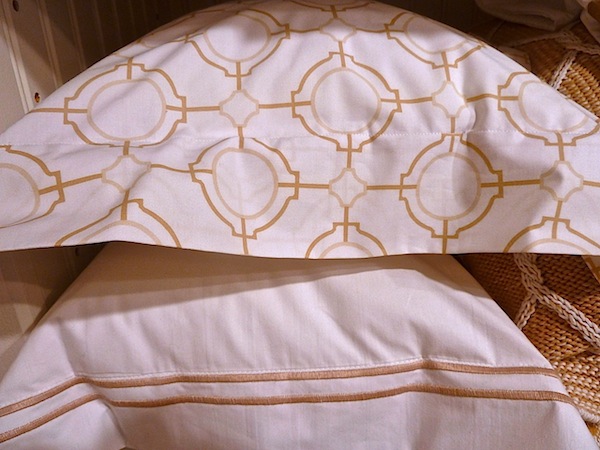 The camel color story extends to the Burke throw and the Orazio knits from last season as well.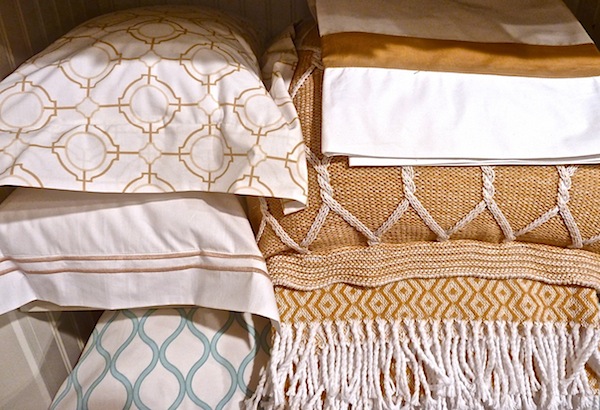 The second print for the collection is Deagan, a modern graphic diamond for a crisp and slightly more masculine look. I love the aubergine story shown including the new Grant ribbed cotton blanket, also available in four other colors.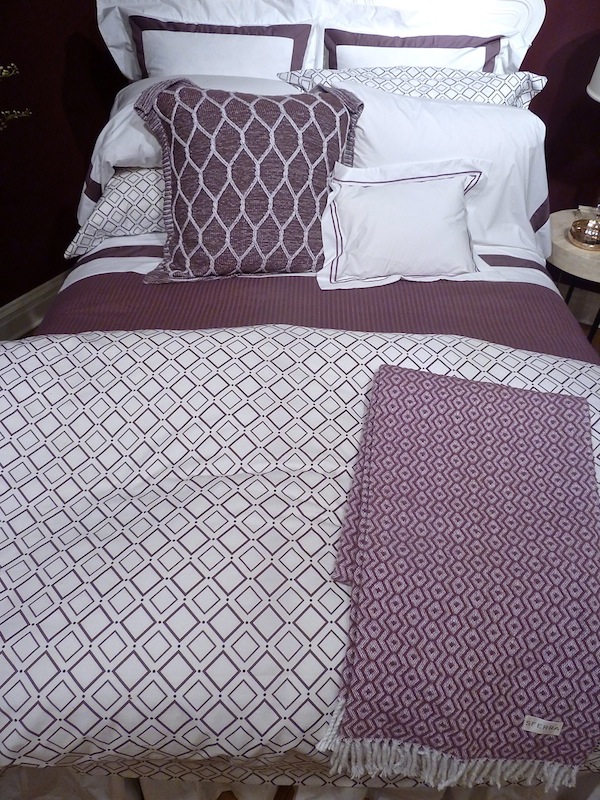 I am delighted that the other color for Deagan (and many coordinated pieces) is tangerine – such a terrific year round accent. It looks great here with the camel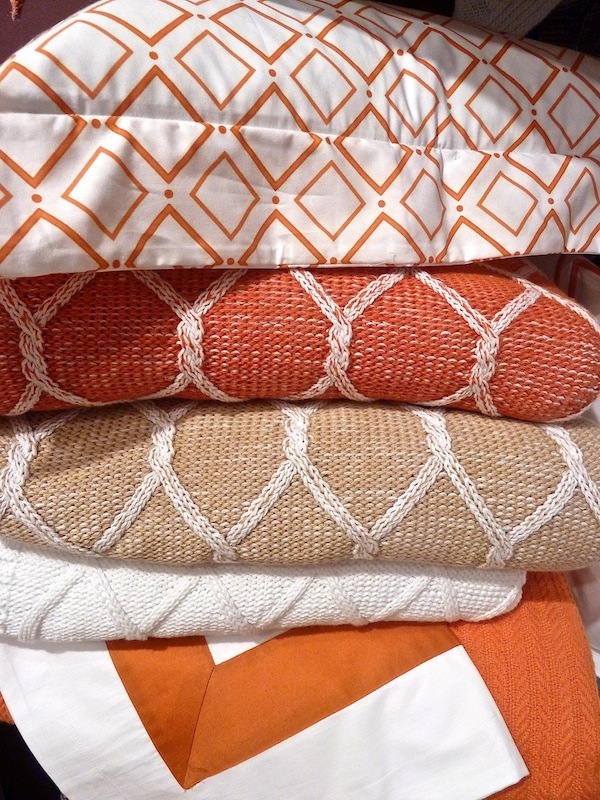 but goes equally well with the aubergine.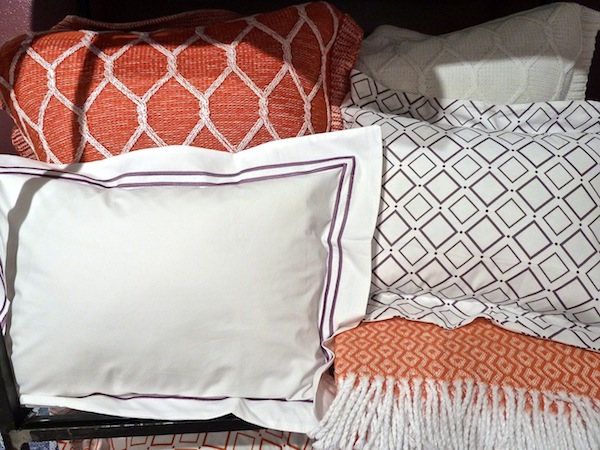 Another favorite bedding introduction is the Egyptian sateen jacquard Sarto. Italian-woven, the elegant medallion design is a wonderful layering pattern, shown here with the Dello matelasse and the luxurious Carli throw, a limited edition sister to last season's luxurious Marmi, in a new indigo.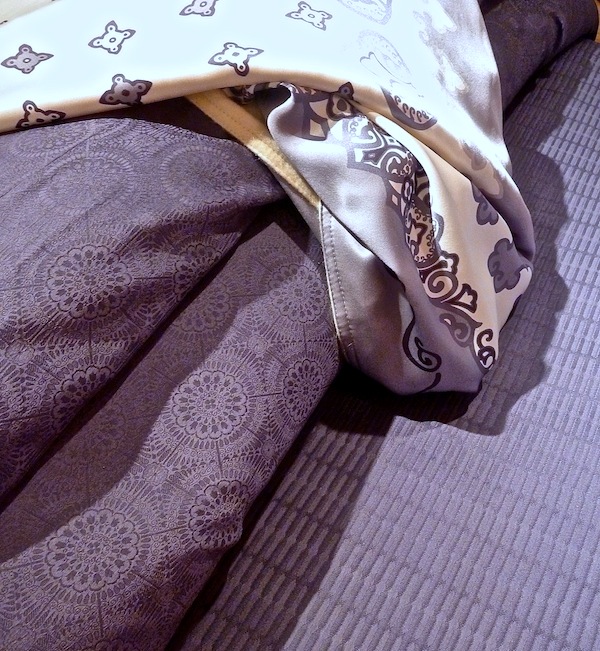 New embroideries include the romantic and delicate Janella, available in wisteria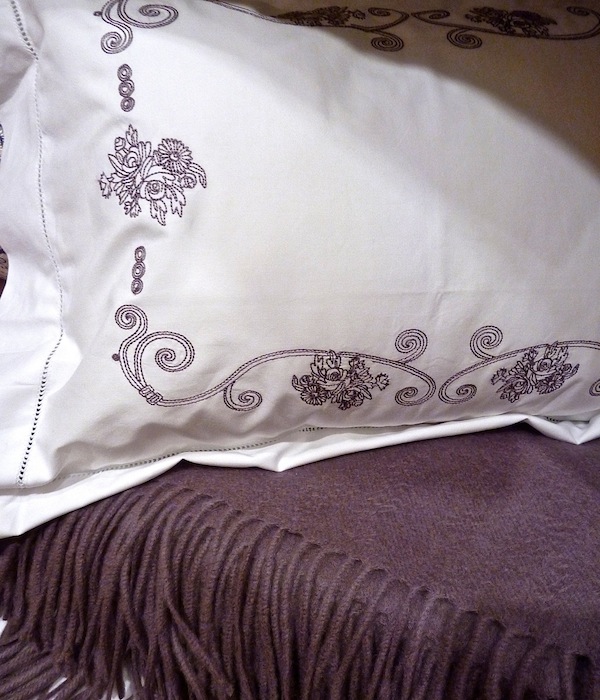 and Dark Khaki.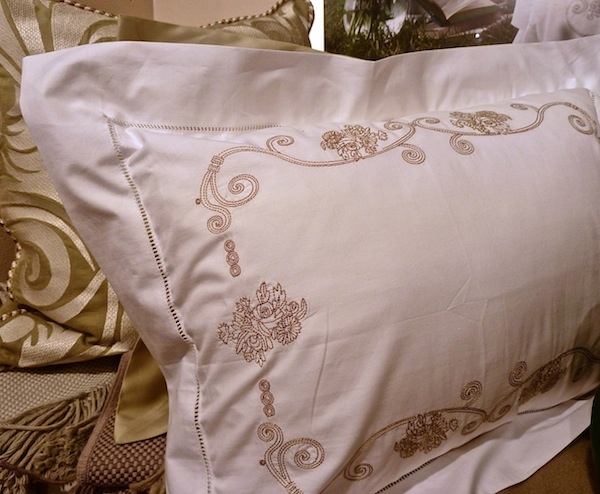 Ponti is a more tailored, lively embroidery featuring a contrasting flange, again showcasing that exquisite Italian workmanship. Available in the new cornflower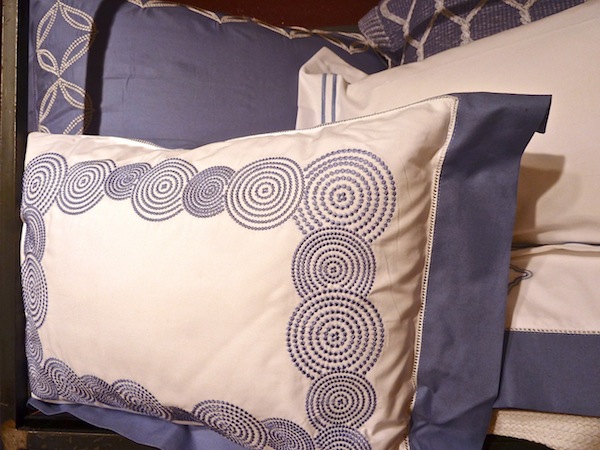 or the soothing Silver Sage from last season.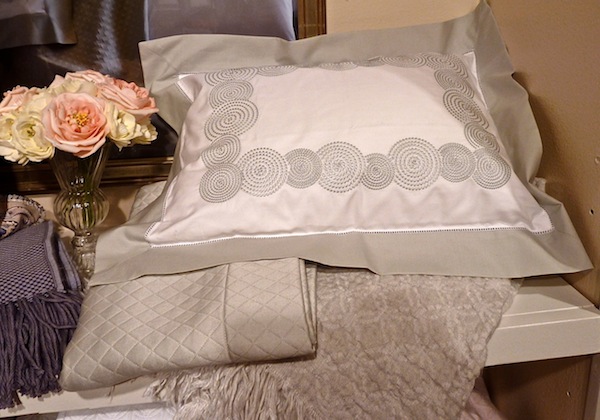 Perhaps my favorite new accessory is the luxurious Tartini throw. Of a gorgeous merino wool that it deceptively cashmere-like, it is woven with natural colored warp yarns, yielding handsome contrasting fringes. An affordably luxurious addition to any home.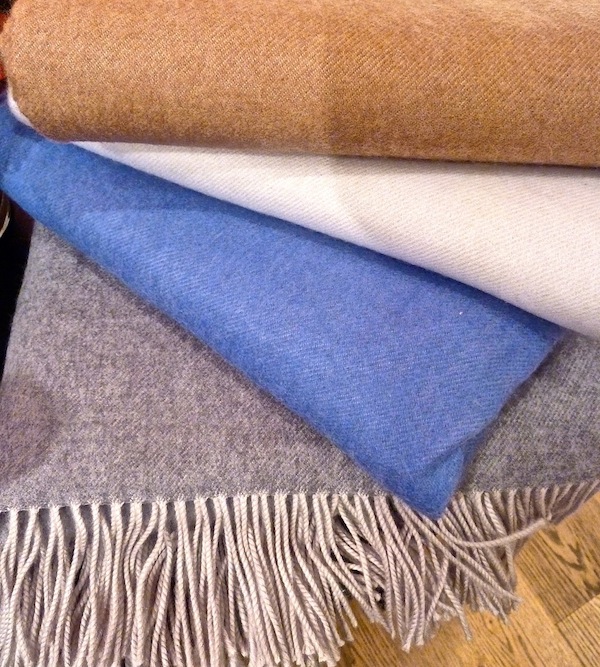 And if you're looking for a personal indulgence, the new Nadia cashmere knit robe might just have to go on your holiday wish list.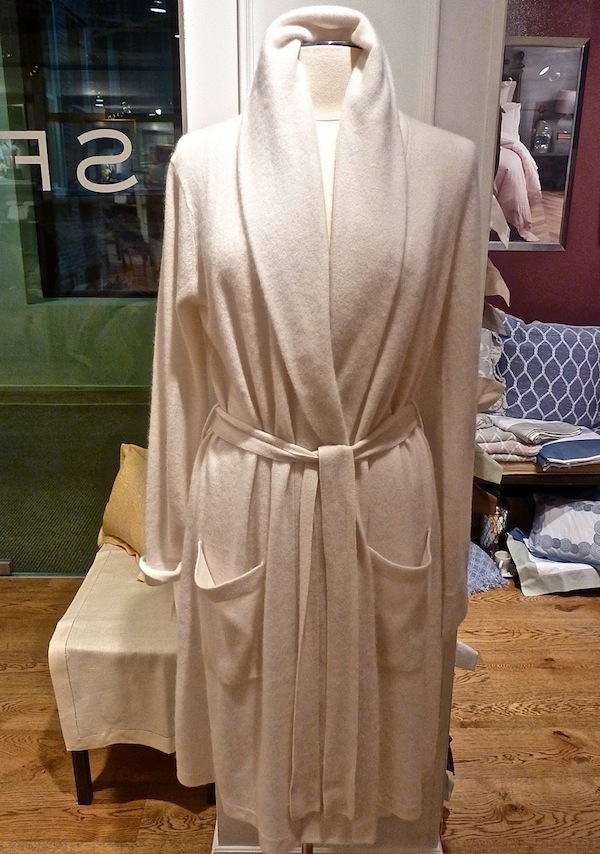 There are of course lovely new tabletop offerings as well. The new fall themed Tilton napkins coordinate with five new colors in the popular Filetto pattern for their usual mix and match possibilities.
photo courtesy of SFERRA
Look for these latest offerings at the end of the month along with the clever new ad campaign. It features one of my all time favorite patterns, Francesca, an intricate pattern of completely hand embroidered scrollwork, bordered with an exquisite Italian lace inset. And it's so true, no matter where you lay your head, you could be sleeping in Italy thanks to SFERRA!
photo courtesy of SFERRA