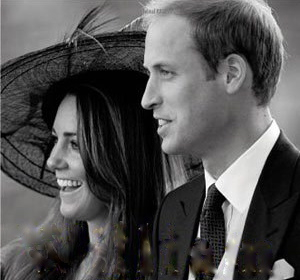 For the last several months, many of us have been following the news of the upcoming royal nuptials. And on twitter there has been major buzz about the fabulous event Carrie von Hemert and her family have been planning for their store, Von Hemert Interiors. They are hosting the most amazing Royal Wedding party you can imagine at their Costa Mesa location. I have been enjoying the excitement vicariously through those with coveted invitations to the event in California!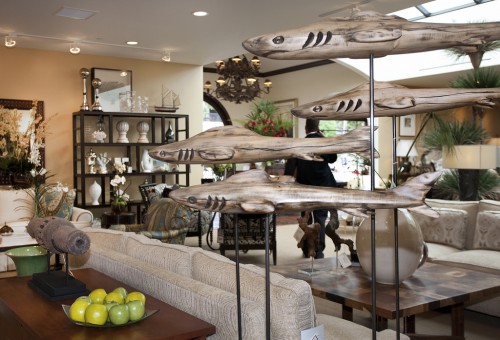 The Von Hemert stores are exactly the sort of business I love. A family-run and owned operation for four generations, they now have three locations in the Orange County and Los Angeles area.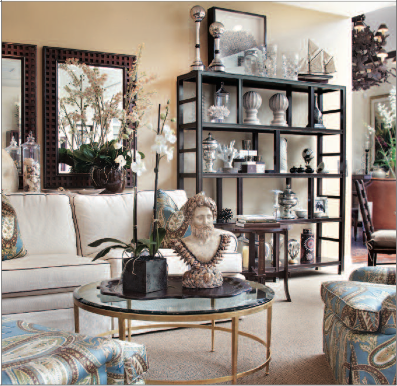 In addition to carrying top line furniture brands such as Baker,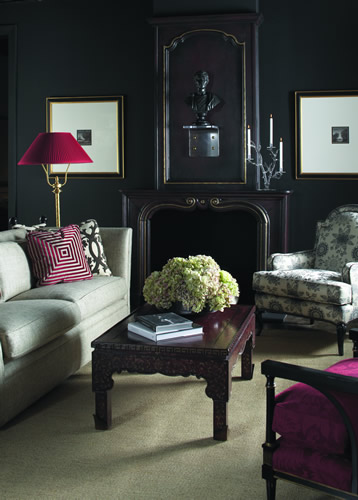 Century,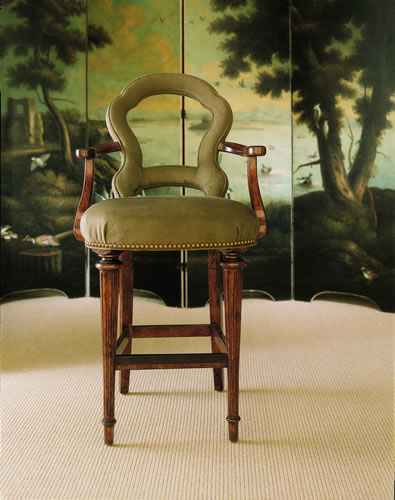 Hickory Chair,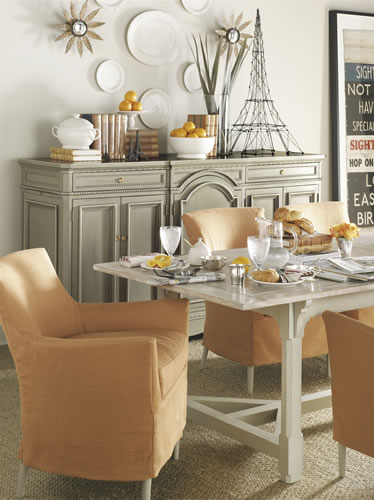 and Theodore Alexander,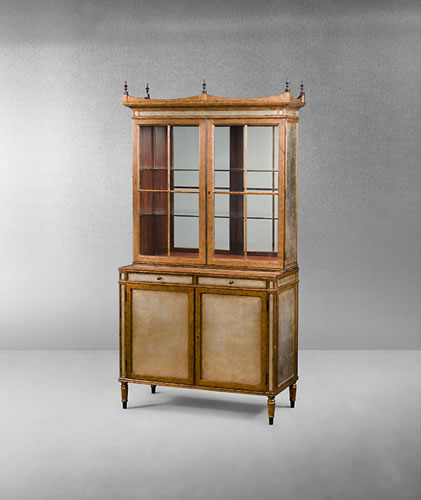 they also feature hand-selected Italian furnishings, many of which come from family-owned businesses as well. They also offer full scale interior design services with well respected published local designers (who you can connect with directly on twitter) such as Donna Pennington, Pierre Drancourt and Rhonda Frey, whose work is shown below.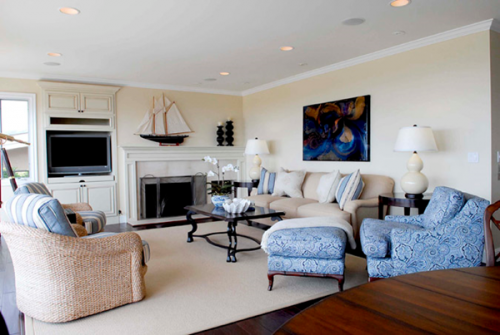 The fabulous festivities will feature British-inspired decor, furnishings and special offerings with five percent of their sales the entire weekend benefitting the American Red Cross Japanese Disaster Relief Fund!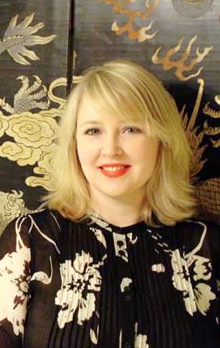 Wait 'til you hear everything that is going on that evening. One of my favorite aspects of the event is the appearance of renowned author, design historian  and House Beautiful contributing editor Emily Evans Eerdmans, who will be speaking about British design and antiques, followed by a signing of her three Rizzoli books, Classic English Design and Antiques, Regency Redux and The World of Madeleine Castaing. I adore her books and highly recommend following her informative and entertaining blog!

Hayden & Fandetta Rare Books from New York will be on hand displaying and selling both Emily's books as well special volumes on royal gems, tiaras and interior design.

For some sartorial splendor, Oday Shakar, the Costa Mesa-based celebrity fashion designer will be at the event presenting some of his couture gowns which will be informally modeled during the evening. He has dressed Sandra Bullock for the red carpet and was recently featured on ProjectRunway as their guest designer.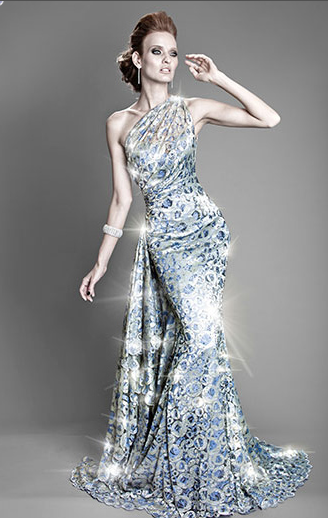 And for a little at-home glamour, Von Hemert will showcase special merchandise including dining tables set with royal worthy china from Versace,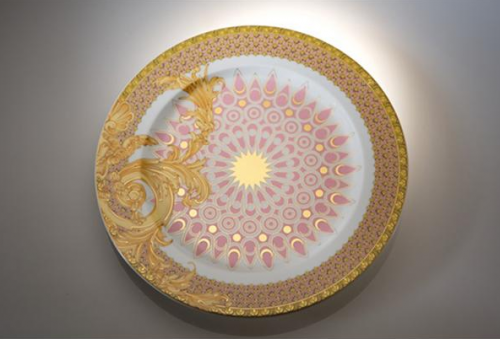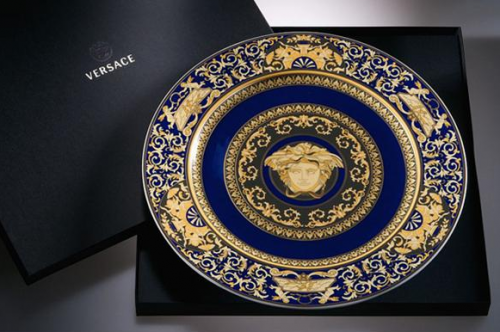 tiara candle holders, and Swarovski crystal and pearl encrusted napkin rings.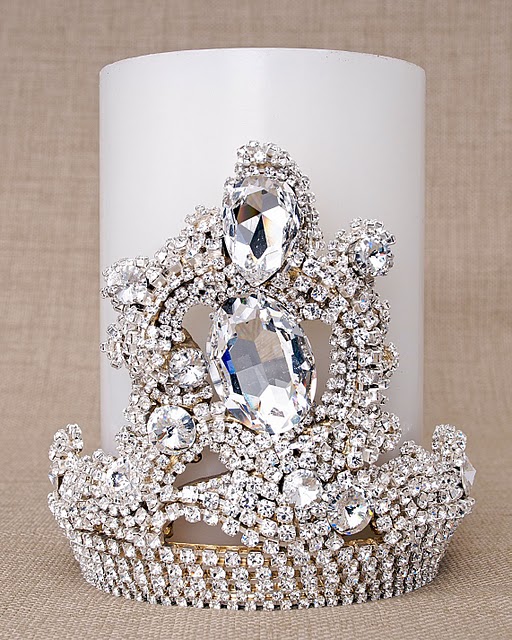 Many other royal wedding inspired accessories will also be available for purchase throughout the weekend such as these charming Swarovksi encrusted picture frames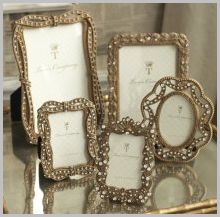 and Michelle Hatch's luxurious pillows.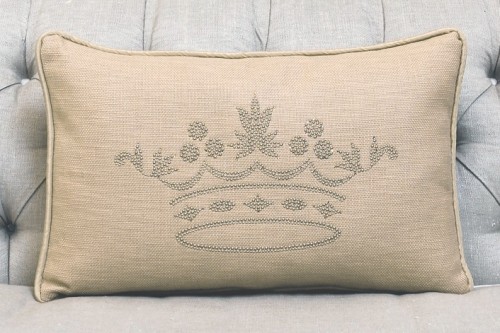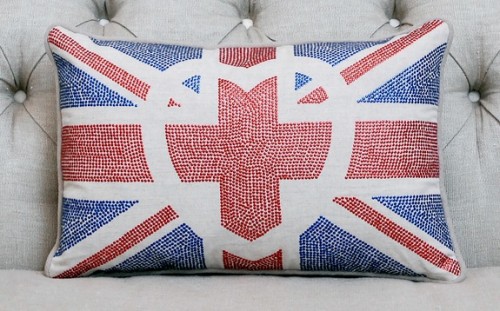 The evening will include hors d'oeuvres generously catered by Bluewater Grill in Costa Mesa. Widely known for serving some of the best high quality seafood in Southern California, they've even been featured on The Food Channel. You can watch the video here. In addition to their fresh catches such as Pacific Prawns, Mini Crabcakes (below) and Ahi Poke in Cucumber Cup,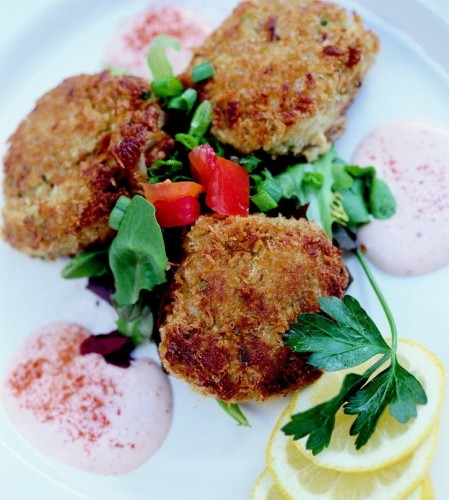 they'll be adding some British flair to the menu with Mini Shepard's Pie, Bangers and Mash, as well as Mini Beef Wellingtons.
Cocktails will include such royal inspired libations as Pimms punch and British beer. And for entertainment, DJ Marcos Higareda will be playing classic British rock and pop.
And what would a wedding be without a cake? A replica of a spectacular royal wedding cake by local company Christopher Garrens will be on on display. This 5 foot tall culinary masterpiece was recently featured on Access Hollywood!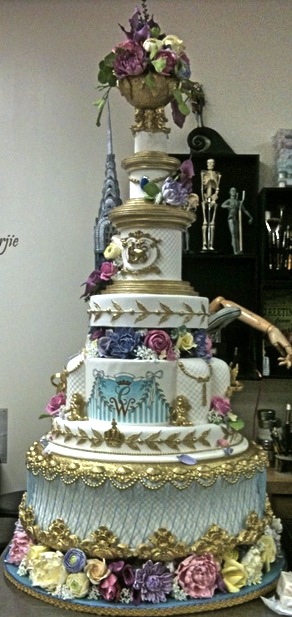 For those who like to travel in style (are there any who don't?), a vintage Rolls Royce and Union Jack Mini-Cooper will be on display (and for sale), courtesy of Graham Reid, the owner of Heritage Garage in Costa Mesa. Originally from Scotland, Reid was eager to share his passion for British cars, especially Minis with von Hemert and their guests on this regal occasion.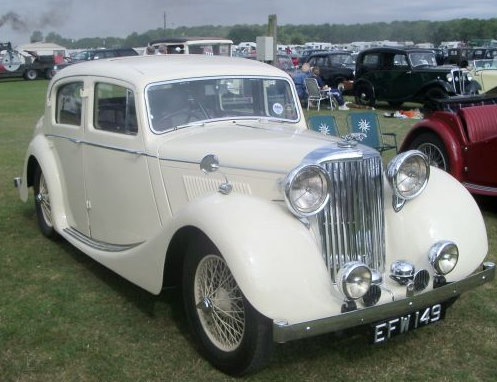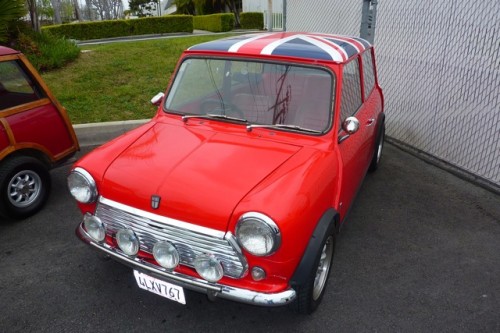 And lastly, but certainly not least, a special drawing will take place for a beautiful Joanna Lhuillier Union Jack silk clutch with glass beads and Swarovski crystals valued at $395! And after yesterday's post, you know how much I love her work!! Joanna will be there in person to congratulate the winner!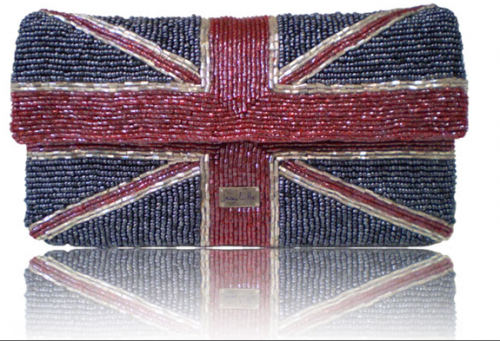 What an amazing evening everyone attending this event is going to have!! But we are going to have some fun here as well. So without further ado – let me introduce our
Royal Wedding Contest!
As you may know, Kate Middleton and Prince William are currently living in a rented farm house on the remote island of Anglesey off the northwest coast of Wales until Flight Lieutenant Wales, as William is known, finishes his air force tour in 2014. When in London, they will continue to use the suite of rooms that William shares with Harry at Clarence House. And in the meantime, Prince Charles is building a home for them on the 900 acre Harewood Park Estate in Herefordshire, situated in prime countryside close to the border of Wales as well as Highgrove House in Gloucestershire. The couple's new six bedroom 8,500 square foot 'starter' home is being designed with every available eco-friendly, modern convenience by architect Craig Hamilton. Although it has not been revealed which design is the final one, Hamilton has confirmed that William and Kate are interested in a traditional looking home that will be built out of local sandstone quarried on the Estate. Here are some of the sketches.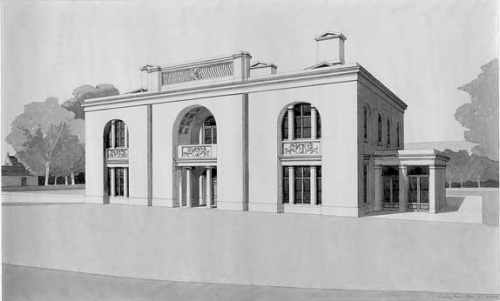 Royal Wedding Contest Rules & Instructions
The contest is to help Kate and William furnish their new home! You will be picking furniture you think they would love to have in the house being built for them above.
And so you can all feel like you are attending von Hemert's festivites in person, the prize will be the exact same as for the special live drawing taking place at the event in California – the fabulous Joanna Lhuillier Union Jack clutch pictured above!!
To get both the American and British points of view, I will be judging the contest together with the lovely Arianna Trapani, the wonderful London based interior designer, who writes an equally wonderful blog (and who some of you know on twitter as @A_Interiors). Over the next week, we will be perusing your selections and will announce the winner on the day of the royal wedding, April 29th.
Here are the easy step-by-step directions:
Click here to like von Hemert's facebook page.
Pick the furniture by going to the brands page on Von Hemert's site. Choose whatever you like from the following 4 collections: Baker, Century, Hickory Chair, and Theodore Alexander (2nd page).
Pick your piece(s), copy the url of that piece from the browser bar and paste the link back on von Hemert's facebook page with a comment telling us why you think it's the right piece for the young royal couple.
If you are not familiar with how to paste on facebook follow these steps:
Under photos at top see Share.
Click on "link"
Paste the copied url for the furniture piece there
In the comment box that appears, write your reason for choosing the piece
Finally, click share and it will appear
So – good luck and have fun!! Here's to the bride and groom!!