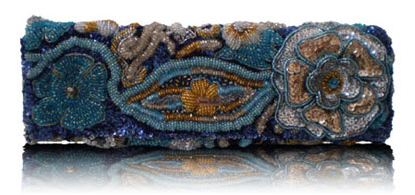 So far we've selected jewelry and bubbly libations for our royal wedding week. But what about a little fashion fling? If I were attending the wedding or a party celebrating it, I now know what accessory I would carry.  It all began at the Architectural Digest Home Show when the fashionable Maybelline Te, co-owner of Snug Furniture, wore a fabulous beaded bag that started a huge buzz both in real life and on twitter. As everyone enquired about it, we learned it was from the line of Maybelline's close friend Joanna Lhuillier. From there, I was hooked.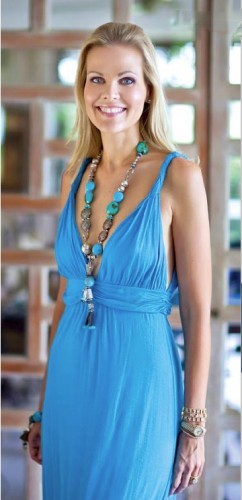 photo by Mike Jo
Joanna Maitland-Smith Lhuiller comes by her creative genes honestly. The daughter of designers Diane and Peter Maitland-Smith, founders of the well known, eponymous furniture and accessories company, Lhuiller was exposed to international design at an early age. Born in London, she was raised there, in America and in Hong Kong and now lives in Cebu, in the Philippines with her husband and three sons. After earning a degree in Interior Design, Lhuiller worked in the United States, London, Singapore, Hong Kong and the Philippines.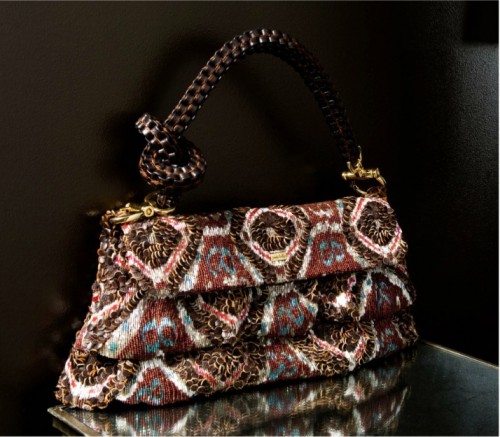 But it wasn't until 2001 that she started her own business. After receiving a beautiful beaded hand bag from Paris as a gift from her sister-in-law, Lhuiller was distressed when it fell apart after only several wearings. It occurred to her that she could do better and that's exactly what she did. Through word of mouth, she found local Filipino craftspeople to make her bags for personal use. But as compliments turned into orders, the demand grew organically and a store was opened at the Shangri-La, Mactan. Now sold in stores around the globe, her creations are worn by stylish women everywhere.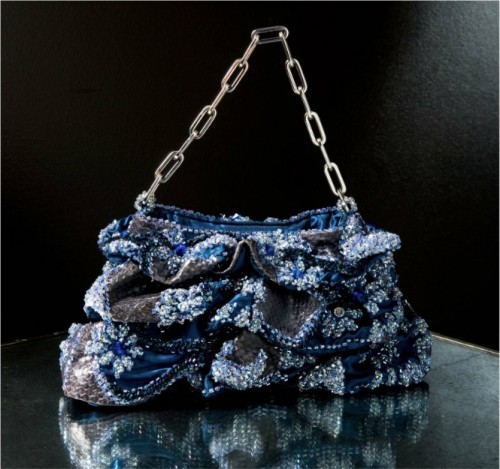 Lhuiller's first bag, that has become her signature and best seller, is the three tiered Flamenco bag, named after the skirt used in the Spanish dance.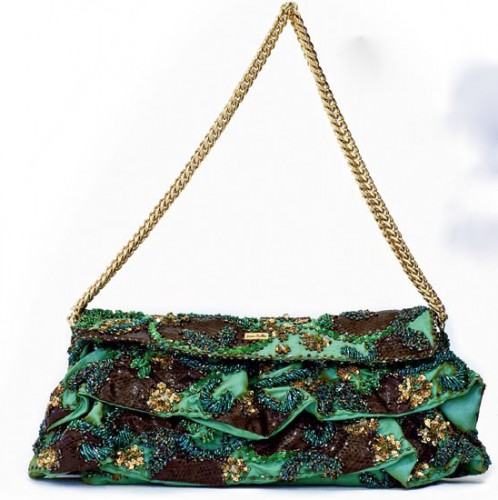 The collection now contains many other designs but only a few of each are made. Quality control is hugely important and Lhuiller checks each bag personally. She takes great pride in the artistry of the artisans she employs and insists her business will never get so big that it requires mass production.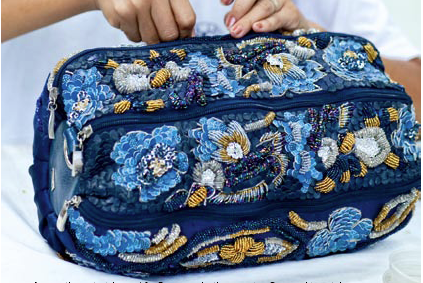 Each beaded bag is handmade, with materials sourced from around the world, requiring an average of three weeks to one month each to make. The Pansy bag (above) has an intricate design, of leather sequins, Swarovski crystals and a variety of Japanese and Czech beads, that takes 24 days to finish. Or take a look at the workmanship of the beautiful Daffodil bag below made of Pukol fish skin with gold octopus applique.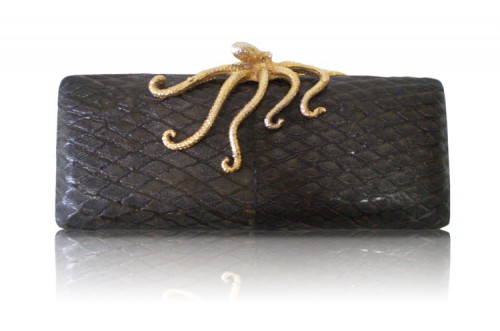 And Lhuillier is proud to point out that "A signature thing about my handbags is that when you open one, it's just as beautiful inside as it is on the outside. Where do you buy a bag that's beaded inside? Lift the skirt and it's beaded. No corners are cut." Lhuillier also will consider custom orders, as long as she feels the request is something within the aesthetic parameters of her line. "As long as I like the colors that they choose, I can work with it. If it's something that I would never do, I won't put my name on it. I'll just have to excuse myself and say I'm sorry I can't work with that."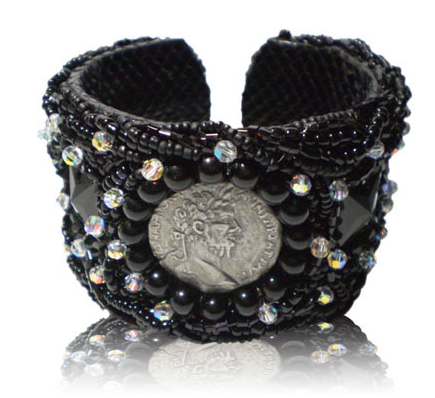 In 2007 she added accessories to the line such as cuffs, neck ornaments and a few pieces of fine jewelry like these pendants below.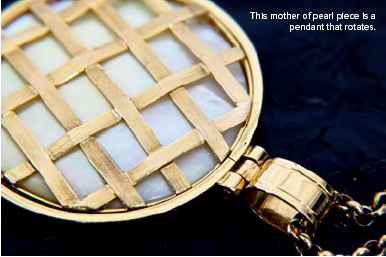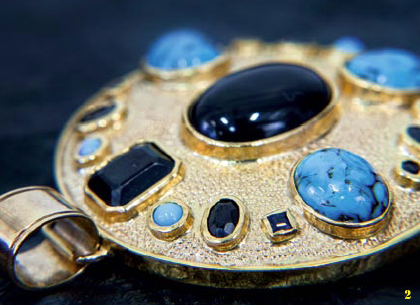 photos by Mike Jo
Lhuillier hopes to expand the line to include shoes and clothes. She has already started experimenting with tunics that for now are just for her, but judging by the genesis of the company, I would expect it won't be long before they are available for the rest of us as well. The most important aspect of her business is that she feels fulfilled and Lhuillier explains that after ten years, she is still enthralled with the process. "The excitement has not dwindled at all. I get up every day with a passion to come to work. That's very important. I wouldn't do it if I didn't love it, at least not this long." Lucky for us!!