Continuing with our theme of things inspired by the royal wedding, I asked Terry to keep this in mind when making suggestions for today. I was thrilled that she decided to include Bollinger as it was what we served at our wedding. So now Terry will join us to select some royal libations!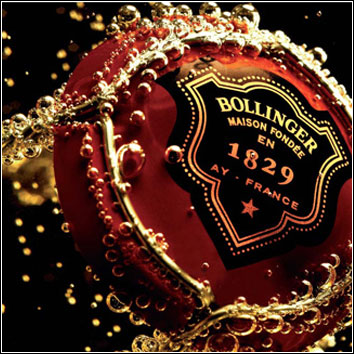 Wine enthusiasts looking to mark the upcoming royal wedding with a bottle of fine champagne may wish to invest in Bollinger. The royals have a long-standing association with the Champagne estate, with Queen Victoria having issued a royal warrant to Bollinger in 1884. This made Bollinger the first official wine of the British Empire. It received another Royal Warrant in 1950 from King George VI,  and the Queen Mother, HRH The Queen awarded her Royal Warrant to Lily Bollinger in 1955.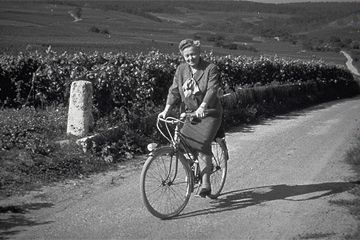 Lily Bollinger (above) wrote my favorite saying about champagne, which appeared in The Daily Mail London, October 17th, 1961:
I drink it when I'm happy and when I'm sad.
Sometimes I drink it when I'm alone .
When I have company I consider it obligatory.
I trifle with it if I'm not hungry and I drink it when I am.
Otherwise I never touch it, unless I'm thirsty.
It remains the official champagne of the royal household. Prince Charles served it at the reception for his wedding to the late Princess Diana, and Wine Spectator expects it to be the bubbly of choice for William and Kate.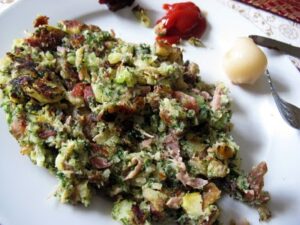 After the Royal Wedding 600 guests will be served a breakfast that will include champagne and caviar just to name a few goodies. William and Kate have decided to stay in the traditional British fare for their meals. To mark the occasion, Bollinger is releasing a menu of royal wedding breakfast pairings, helping those who want to mark the special day with a bottle of Bollinger and complement it with the right cuisine. Pairing ideas include kedgeree or bubble and squeak (above) for something authentically British, or caviar and poached eggs for something more decadent.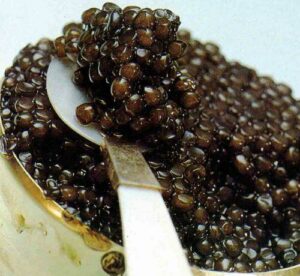 And Bollinger is no stranger to the silver screen, as it has been the champagne of choice for 007 James Bond ever since Ian Fleming wrote the first Bond books over fifty years ago.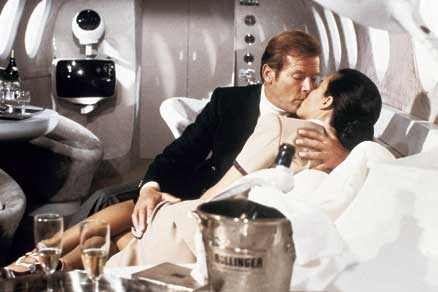 As with most champagnes, Bollinger has several offerings.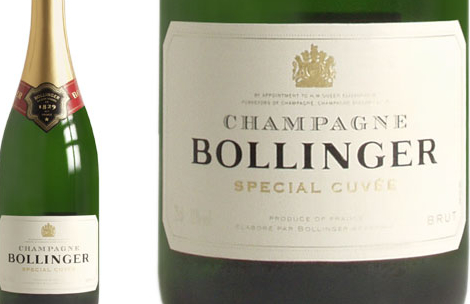 Special Cuvée (non-vintage): The expression of the Bollinger house style. This classic champagne blend uses grapes from a given year, with the addition of reserve wines. (Composition: 60% Pinot Noir, 25% Chardonnay, 15% Pinot Meunier.)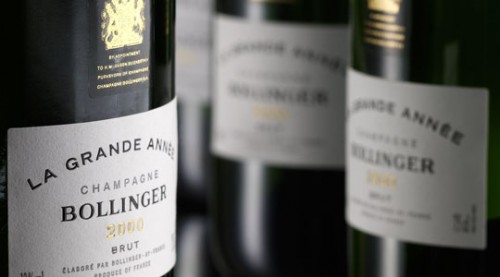 Grand Année (vintage): When Bollinger believes there is an exceptional harvest, they will produce their prestige Champagne Grand Année ("great vintage") designed to express the character of the vintage. The house will select the best wines, cru by cru, to produce Grand Année. This champagne is also available as a Rosé. The wine spends five years on its lees and is aged in bottle under cork, instead of crown seal. (Composition: 65% Pinot Noir, 35% Chardonnay)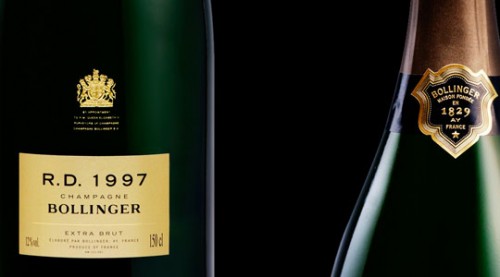 R.D. (vintage): This blend is a logical extension of the Grand Année blend, taken further by extending the aging on lees. R.D. spends eight years on its lees, and is also, like the Grand Année, aged under cork, not crown seal. R.D. is a registered trademark of Bollinger which stands for récemment dégorgé ("recently disgorged"). (note from Q. – this was what I was lucky enough to have at my wedding – although an older vintage since I was married pre-1997!)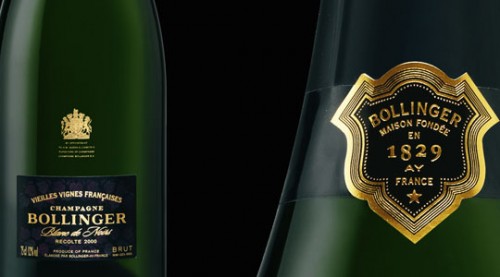 Vieille Vignes Françaises (vintage): The most prized Bollinger Champagne is that generally made from grapes of the 'original' Vieille Vignes Françaises (old french vines). These are the few surviving vines that have resisted the devastating phylloxera pest since its accidental introduction in the late 19th century from America (since then, most vines in Europe have been grafted on to American root stock naturally resistant to Phylloxera).
Regarded as Bollinger's prestige cuvee, this blanc de noirs is made in small quantity with wine from two small plots of ungrafted rootstock planted in low density (3000 vines per hectare). The total area of vines used for this rare champagne is less than half a hectare. The low-density vineyards, consisting of the aforementioned  'old french vines'  are severely pruned, and thus produce 35% less juice per vine, creating a "super rich" wine.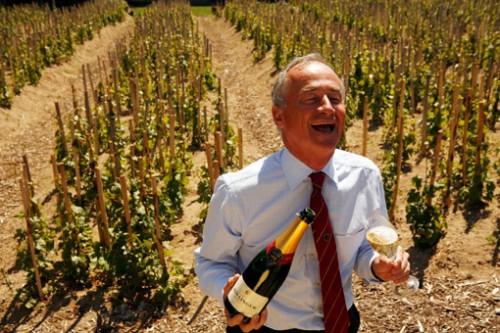 Two such priceless Vieille Vignes vineyards remain in Bollinger's holding today, namely Clos St-Jacques and Clos des Chaudes Terres, both very close to Bollinger headquarters in the village of Ay. They are planted exclusively with Pinot Noir grape vines. Here is Ghislain de Montgolfier, head of Bollinger, in a vineyard that survived the phylloxera blight.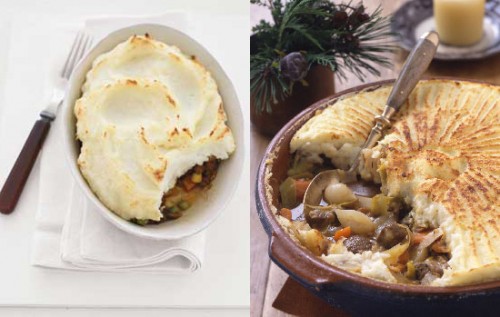 After the champagne breakfast, a formal dinner will follow later in the day that reporters seem to think will be a mix of modern and traditional English cooking. Many have speculated that William's favorite childhood dish, cottage pie (similar to shepherd's pie but made with ground beef rather than lamb) might make an appearance on the table.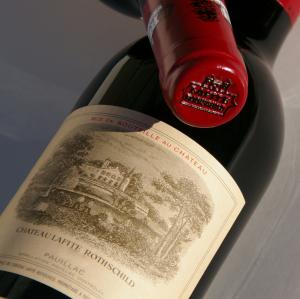 If I were to pair a perfect white and red wine for the Shepherd's Pie to be served to the Royal family, the red would have to be a classic claret such as Ch. Lafite Rothschild 1982. The winemaker's notes for this great vintage include dark ruby color, ripe black currants, violets and vanilla, spicy, oaky scents. The wine has great finesse and a particular softness imparted by the Merlot. It tends to be firm yet delicate and supple, with great elegance developing with age.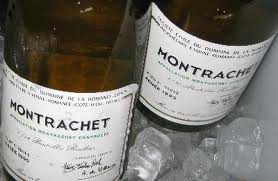 For the white I would use the best and classiest wine in the world which is the Domaine de la Romanee Conti Le Montrachet 1999, a wonderful vintage in Burgundy.  The whole region of Burgundy is only 25 miles long and the small little vineyard of the Chardonnay called Montrachet sits on the top of the hillside. This white is rich, full bodied and perfectly balanced with fruit and acidity and will hold up to the Shepards Pie.
Thank you Terry for providing us with the perfect picks for a royal wedding celebration. Your choices are certainly fit for a Prince and Princess!
.