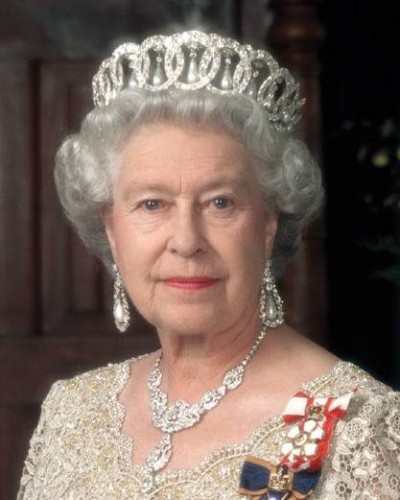 When we think of royal festivities, images of tiaras and diamonds frequently come to mind. And of course the British monarchy has a legendary collection. Do we think Kate will wear one of the royal family's tiaras at her wedding? They have a treasure trove of tiaras that have been passed down from generation to generation – in fact Queen Elizabeth II is said to have the largest and most valuable collection of tiaras in the world. Tiaras are worn not only for weddings but for other important occasions like state visits, and are an essential part of the royal wardrobe. And although I can't imagine Kate wearing one very often, her wedding day offers the perfect opportunity to choose something from the arsenal of jewels at her disposal!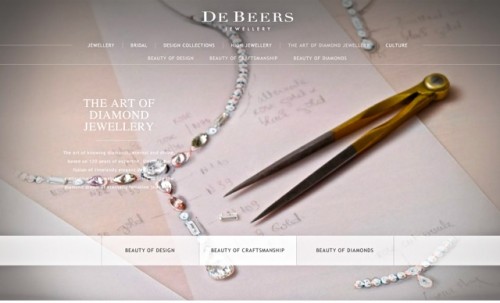 Last week I was invited to the beautiful De Beers store on Fifth Avenue for a cocktail party celebrating the relaunch of their website. What a fabulous experience that was! Not only was there an eyeful of spectacular diamond jewelry to view (and to try on) but so much to learn about this estimable yet forward thinking brand. There has been much banter about heritage these days but De Beers truly has one spanning the past 120 years. In fact, De Beers was the first to really position the diamond as a symbol of true and everlasting love. Their iconic advertising slogan, A Diamond is Forever, was actually penned in 1947! Here are some of the early ads from the 1950s.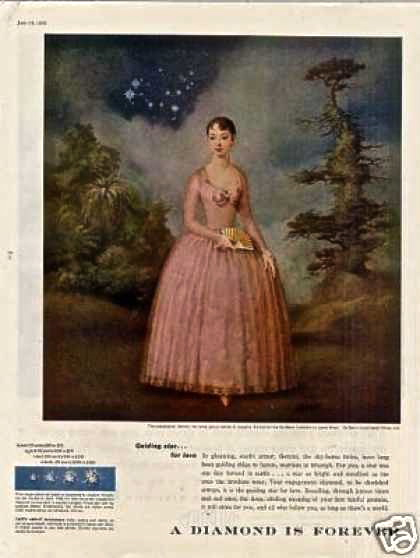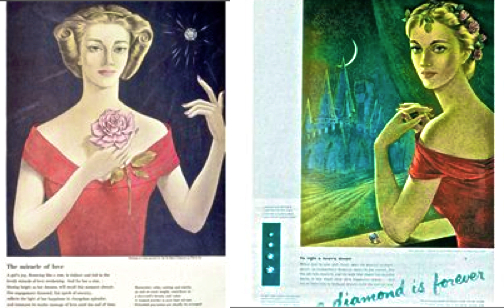 They were also the first to introduce the 4Cs of diamond assessment (carat, clarity, color, cut) in 1939. De Beers cares about all the C's but the difference really lies in the cut and this is where they excel – discerning the most magnificently cut diamonds in the world – those that add fire, life and brilliance to their designs.
"We define the difference in our diamonds through the three elements of Fire, Life and Brilliance that each De Beers selected diamond must possess: Fire is the dispersion of light into the colours of the rainbow; Life is the flash of light, the sparkle and the scintillation when a perfectly cut diamond is moved; Brilliance is the natural transparency and brightness, the soul of the diamond."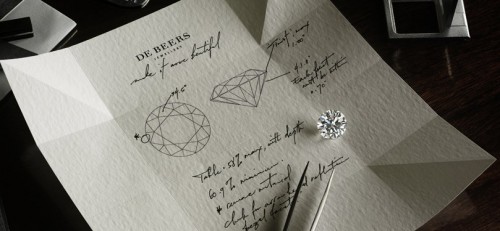 But as I learned, De Beers goes far beyond others in choosing diamonds exclusive enough for their jewelry. All De Beers diamonds are of course conflict-free and only 5% of the diamonds they look at qualify to be included in their creations. One of the most fascinating technological developments that De Beers employs is called Iris and the demonstration was riveting.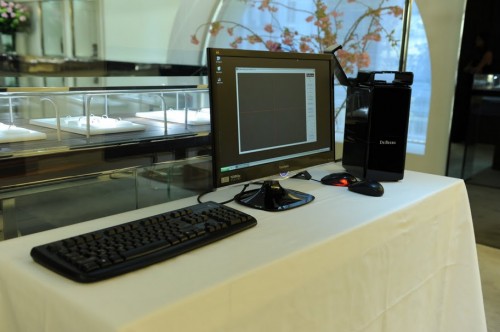 Even if a GIA (Gemological Institute of America) report shows two diamonds with the same excellent ratings, Iris can ferret out their inner magic, determining which will result in the more brilliant stone. Looking at a diamond through Iris' proprietary technology, even a lay eye can instantly see the difference. Take a look at the example below of twin stones (those with identical GIA reports) and you can see which De Beers chose on the basis of Iris.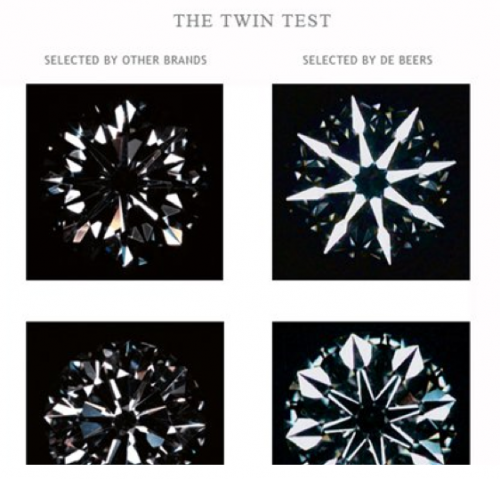 This was not the only amazing technology presented during the evening. De Beers has developed another propriety process by which all their diamonds above 0.20 carat are microscopically "engraved" with the De Beers Marque. Invisible to the eye, a serial number is somehow etched within the stone and registered with the De Beers system, which can only be read by this machine.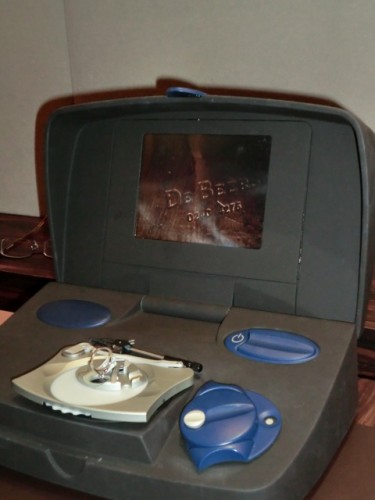 This does not affect the stone in any way except to ensure its authenticity. Each piece of jewelry is accompanied by a De Beers Passport which documents every aspect of the piece including the assigned Marque.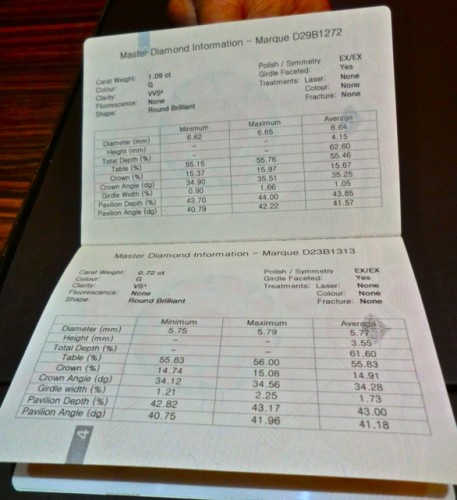 If you should ever lose your documentation and need it for insurance or any other purpose, all you need do is bring your jewel to any De Beers store and the Marquee will instantly identify every aspect of your piece. In addition, if you are ever lucky enough to want to upgrade, you will receive credit in full for your original purchase, whose attributes can be determined through its Marquee, to be applied to your new selection.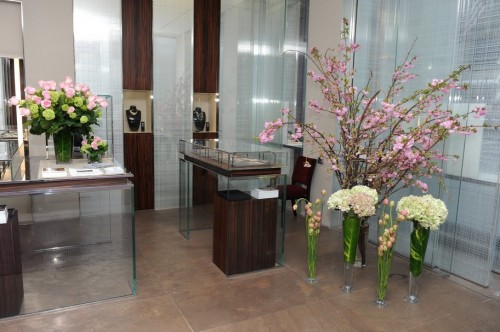 The store looked magnificent that evening. Beautiful floral arrangements abounded enhancing the handsomely designed space. Spectacular designs were modeled.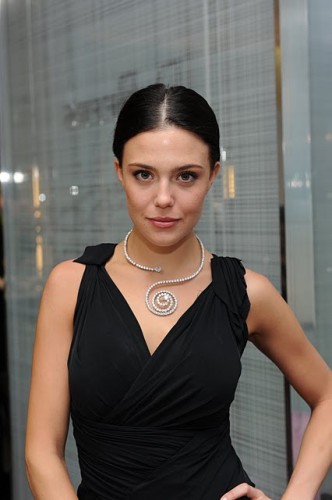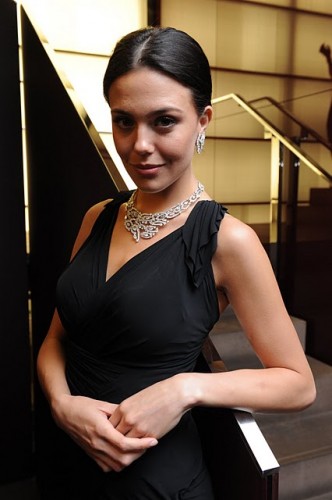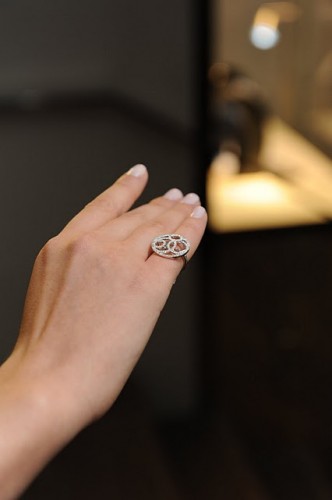 And we even were allowed to try things on. I rather liked this $100,000+ necklace. Not only was it spectacularly beautiful, but comfortable and light. I have a big anniversary this year – what do you think?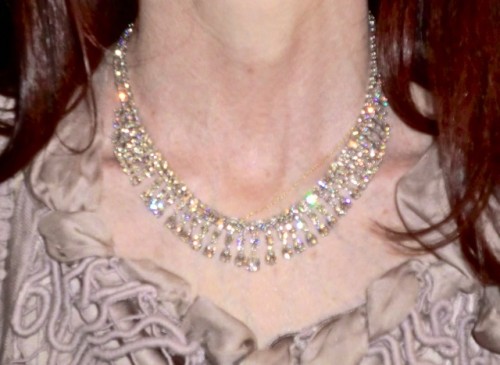 There was truly something for everyone. From perfect small yet beautifully set diamond studs to innovative modern designs and dazzling classics, you can be sure that only the best materials, stones and craftsmanship were employed. Take a look at just a few, starting with the charming Lily Stud earrings.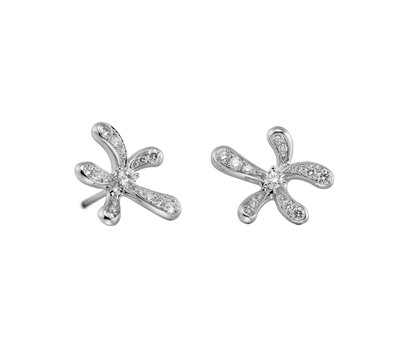 The now famous Talisman pendant.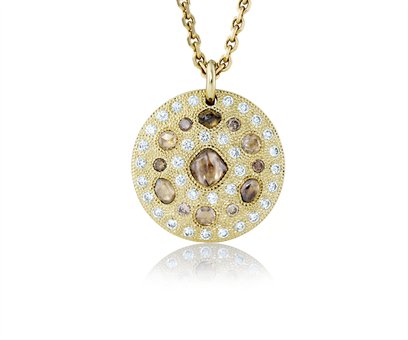 Enchanted Lotus Sleeper Earrings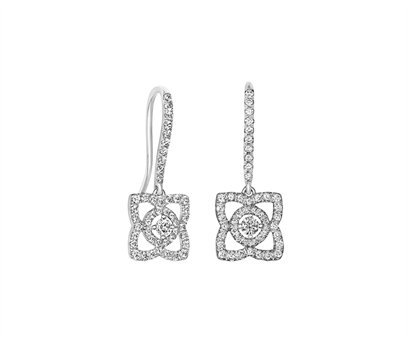 The Atea Pendant, especially lovely and wearable in real life!!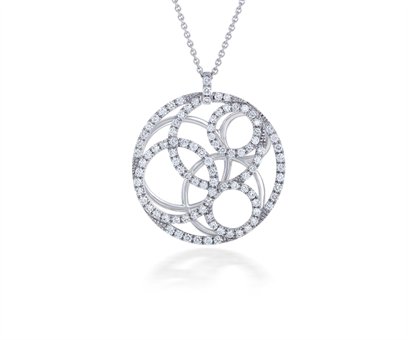 To some of the more spectacular creations like these from the Arpeggia Collection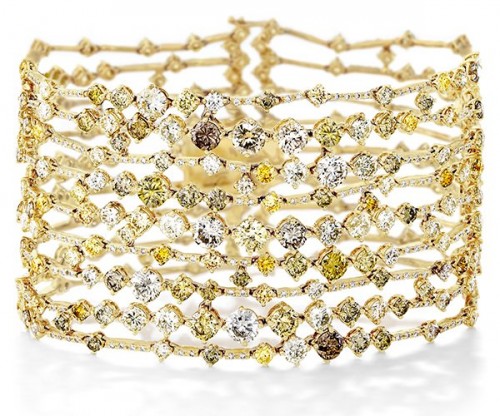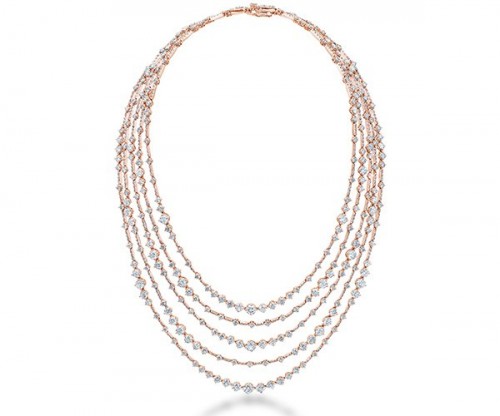 I encourage you to take a look at their fabulous new site. Whether you are in the market for a new bauble or just oggling, I think you'll enjoy your visit.