As some of you know, I have been very lucky lately here in the blogosphere. So lucky that I am thinking I should be buying a lottery ticket! Many of us enter giveaways online that blogging friends so kindly offer. Sometimes I leave a comment on a friend's site without intentionally even entering the contest. Well look what luck has come my way. My first win was on the lovely Melissa Hawks' Living the Well Appointed Life, the blog attached to her amazingly comprehensive site The Well Appointed House. I won three beautiful ikat-like patterned pillows that look perfect on the sleeper sofa in my older daughter's Palladian blue bedroom! You can't see in this photo but the sofa is covered in a lovely Brunschwig off white matelassé.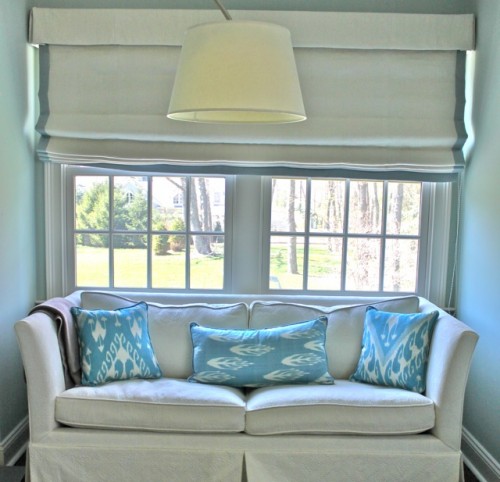 Next, I was shocked to win a Tucker Robbins stool from Interior Connector, a wonderful online source for the best in luxury home furnishings. Don't you think it looks terrific next to my George Sherlock armchair in my family room? And since I know you're going to ask, the chairs and ottoman are covered in Bennison's Dragon Flower, still one of my all time favorite patterns. I have had these chairs for over 10 years. They have been in several different rooms in both this house and my last and look great everywhere. This is the power of living with what you love – it always works somewhere!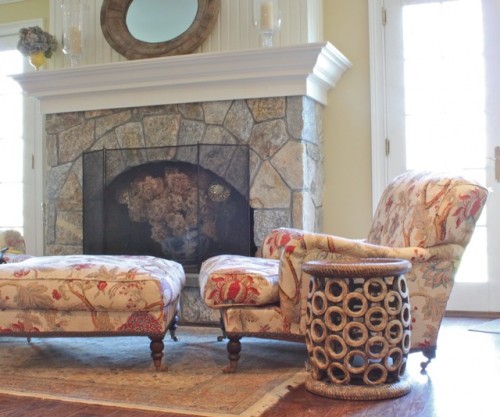 Lastly, I was visiting Tina over at The Enchanted Home checking out her daily inspiration and was thrilled to learn I had won this delightful trio of Seda treats. I adore Seda – both their packaging and products are so lovely. The item in the middle is known as Jardins du Seda and is a beautiful ceramic toile container with a 2 wick candle – the scent of this one is Asian Pear and is wonderfully exotic!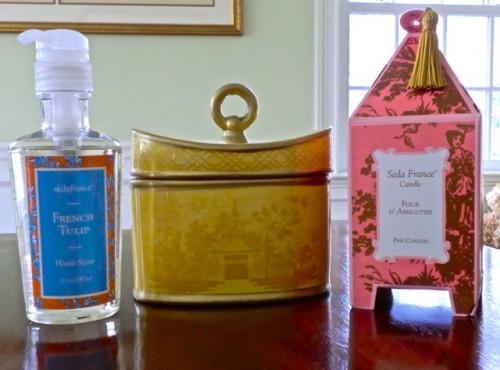 So after these wins, I have decided to create a contest of my own! It will not be revealed until Friday but I will give you a hint. Everything this week will be related to the Royal Wedding in some fashion so be sure to check back each day for the fun. The contest is a collaboration with a VERY special event honoring the festivities in London and I will be judging the winner along with a delightful British blogger to get both shores' points of view. The winner will be announced, of course, on the day of the wedding, Friday April 29th. So cheerio and hope to see you back here soon.