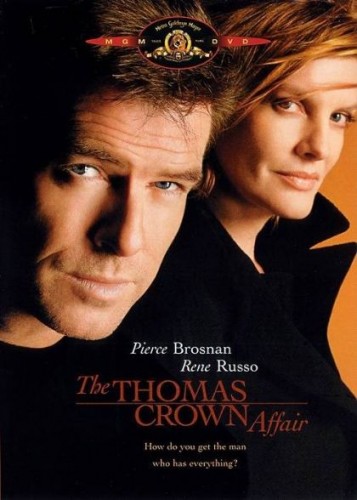 As you know, I try, if possible, to coordinate the week's posts with my movie pick. Since the past few days featured an art opening and dazzling jewelry, I thought the very glamorous 1999 remake of The Thomas Crown Affair would be perfect. It is rare for me to like a remake of an original film, but this version of the 1968 Steven McQueen and Faye Dunaway classic does it justice.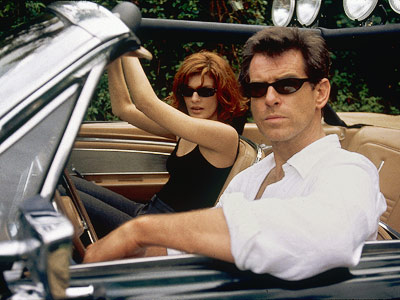 For those of you who may not be familiar with the film, let me give you a quick reprisal. Thomas Crown (Pierce Brosnan) is a billionaire entrepreneur and art collector who loves taking risks and enjoys a good challenge such as betting $100,000 on a golf stroke. As he feels his life has become too complacent, he decides to raise the stakes. He has his eye on the prize of a heavily guarded Monet valued at $100,000,000, which he of course manages to sneak out of what is clearly supposed to be the Metropolitan Museum in NYC. The insurers then send in the gorgeous investigator Catherine Banning (Rene Russo) to solve the crime. Naturally the romantic tension escalates as the two play a rather sexy game of cat and mouse.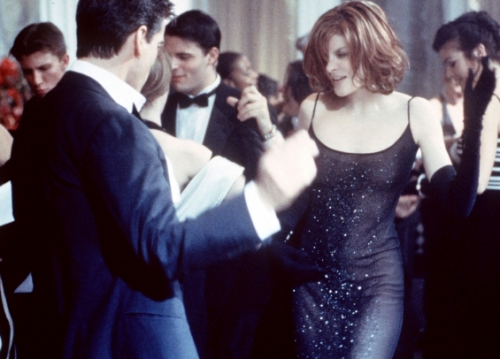 This film has a lot going for it. John McTiernan's direction made what could have been an ordinary remake into a sophisticated stylish and total entertaining caper. The writing is fun – with witty banter filled with sexual innuendo -Tom Priestly's evocative photography is luminous and the wonderful score from Bill Conti is a fabulous jazzy blend . And of course the two stars are dazzling with great on-screen chemistry. I've always liked Renee Russo. She's one of the few ex models who I think made a successful transition into films. And she does a fabulous job here – she plays the tough Banning with reserved yet seductive intelligence. Although I always adore her long wavy locks, the sophisticated bob she sports in this film is just incredibly chic.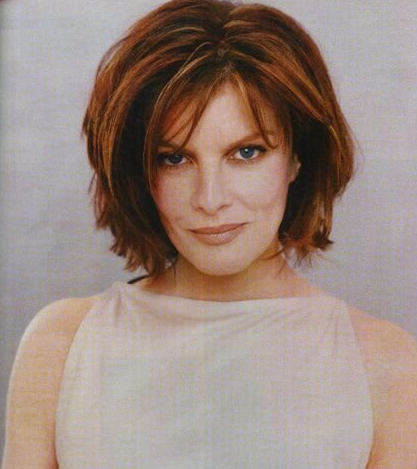 In fact everything in the film is glamorous – the settings, clothes, cars, planes,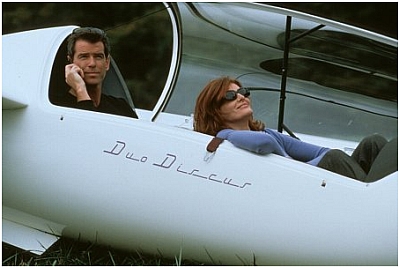 but especially Russo's wardrobe. In fact the film is almost worth watching for the clothes alone. Russo evidently asked Michael Kors, who was then creative director at Celine, to design the wardrobe for her. One outfit is more classically luxurious than the next – I remember thinking I wanted it all!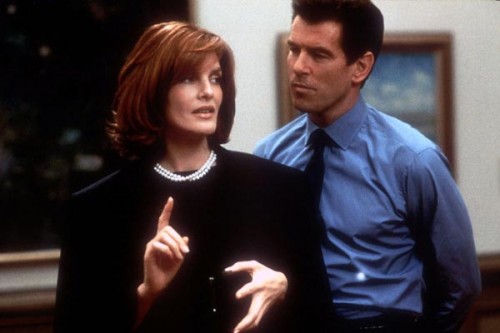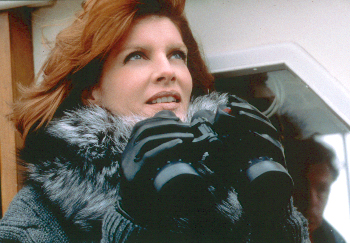 ,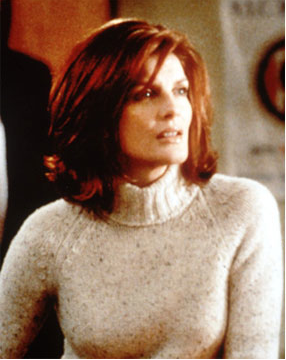 Denis Leary has a string supporting role and Faye Dunaway makes a fun cameo appearance. If you are looking for some light stylish entertainment with a little aesthetic inspiration for the weekend, give this a whirl. I think you'll be pleasantly surprised. Here's the trailer.