Richard Keith Langham is decidedly old school. And I mean that as a compliment. It certainly doesn't imply his designs look dated but it does mean that they have an eminent livability reminiscent of his southern upbringing. He is a master of classic timeless rooms grounded in English heritage, gleaned from his years working in the studios of Mark Hampton and Keith Irvine. And yet his designs are often infused with a sense of whimsical drama and unexpected eccentricities. So when friend Follin Smith moved to rural Pennsylvania, Langham was who she called to infuse the lackluster property with plenty of personality.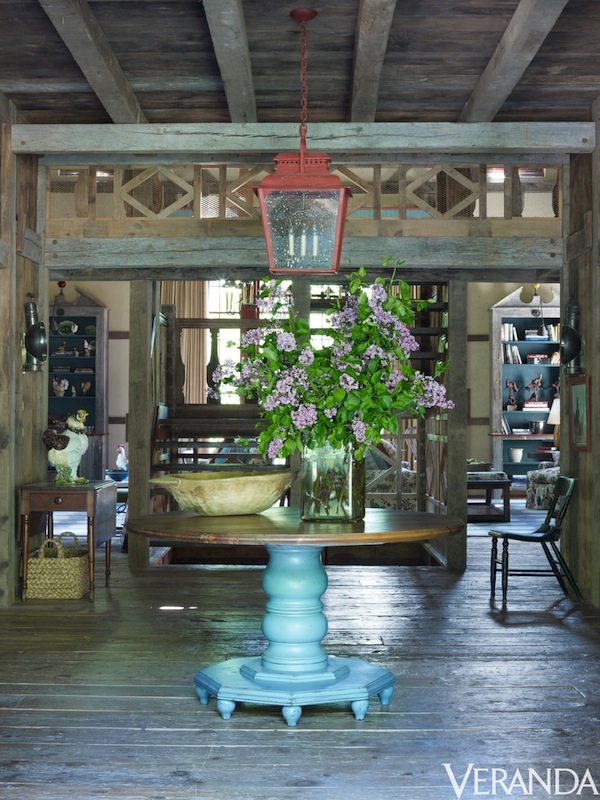 I was excited to get a peek at the smashing September/October issue of Veranda, in which Langham shows his versatility in his transformation of the farm from frumpy to fabulous. Working with frequent collaborator architect John Mayfield, they achieved a look of  "rustic refinement" in the large tobacco barn that can now sleep 16. The welcoming entry above features a custom table beneath a 19th century French tole lantern from Laurin Copen Antiques.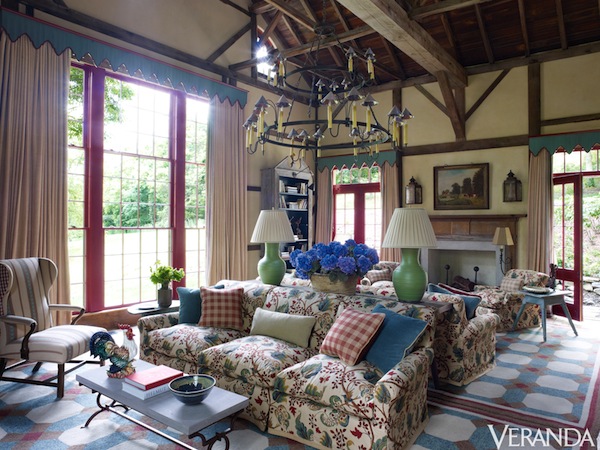 In the living room, it was the graphic rugs that established the color scheme, coordinating with the Schumacher's Fox Hollow print on the sofas and armchairs. The red trim on the doors with the playful pelmets draw your eye up and add an unexpected surprise to the country charm.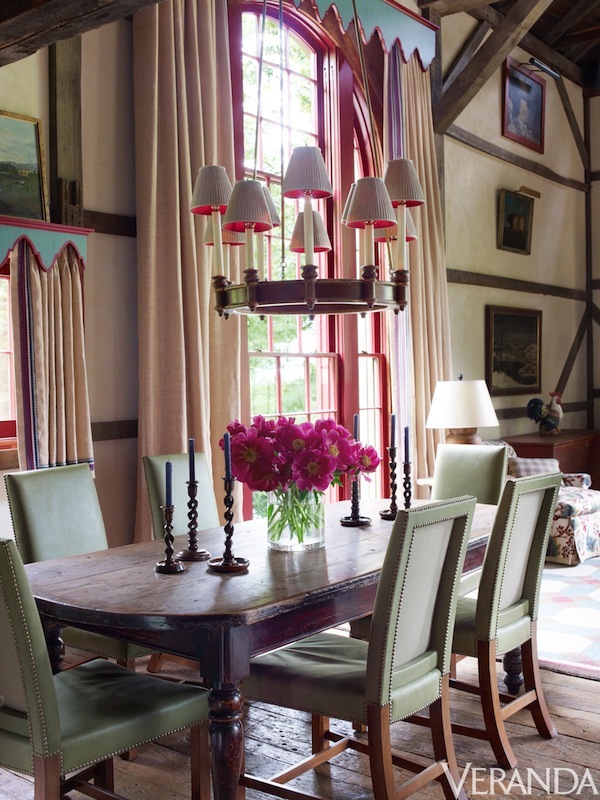 Although the refined rustic chic may look effortless, Langham and his clients actually spent endless hours combing the countryside and making visits to Brimfield to score finds such as this 19th century English table. Curtains of Amish burlap lend the barn some authentic local flavor and the fabulous pale moss color of the Jerry Pair leather on studded Langham chairs adds just the right amount of understated sophistication. Don't miss the pink lining in the shades of the antique chandelier – it's a lavish Langham touch!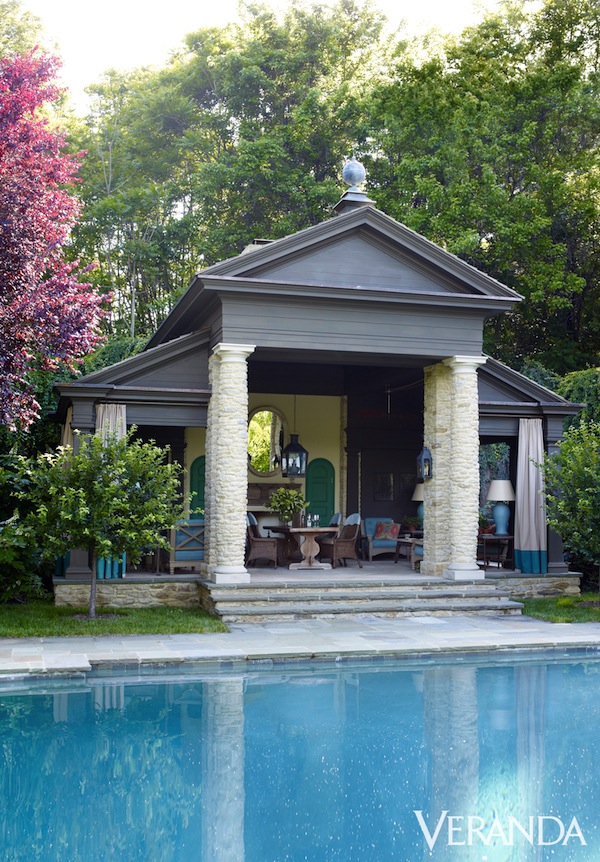 The formalism of the pool house pediment is toned down by the rustic texture of the reclaimed limestone columns, fulfilling Smith's request for "something that could double as a lifeguard stand and a cocktail spot – or a dance pavilion for a hoard."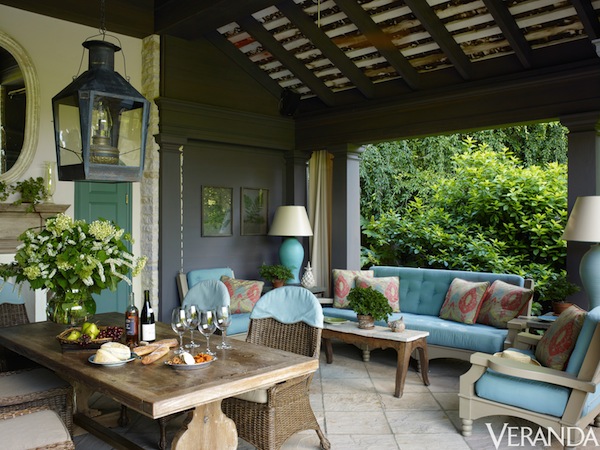 Who wouldn't want to spend the afternoon here?! I love how the more intense blue and red of the barn is translated into a more muted yet related color scheme outdoors. The fantastic oversized sofa and chairs are Langham's own designs covered in Perennials outdoor fabric, while the trestle table with a similar profile is a Swedish antique matched with Cottage Home Maine wicker chairs.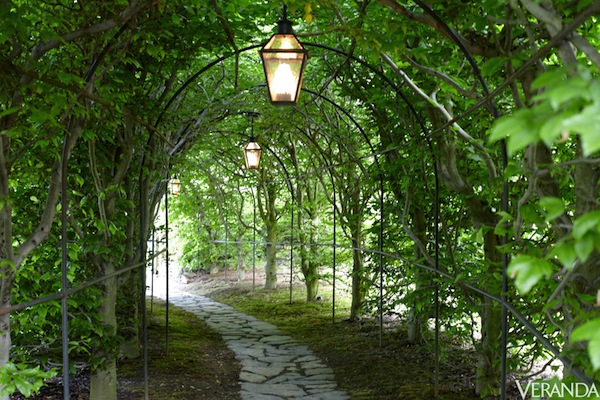 The gorgeous garden design by Schatzi McLean is evident in this elegant allé of pleached hornbeams with hanging Bevolo lights. While ensconced deep in the rural Amish landscape, I don't think the Smiths will have much trouble enticing friends to come and stay at their country idyll, especially since a renovation of the large 1850's main house is next on the to do list!
All photos by Francesco Lagnese