When explaining my set of photographs from the exquisite Chado Ralph Rucci show to my sister, she suggested entitling the post Rear Window. While I had an excellent second row seat, due to the facing lights in the pit, I couldn't photograph the models as they walked toward me down the aisle but only as they passed. I therefore have a series of shots from the back, hence the Hitchcockian title suggestion. While certainly an unusual perspective, I thought it might be fun to view a collection from this angle – one so frequently neglected.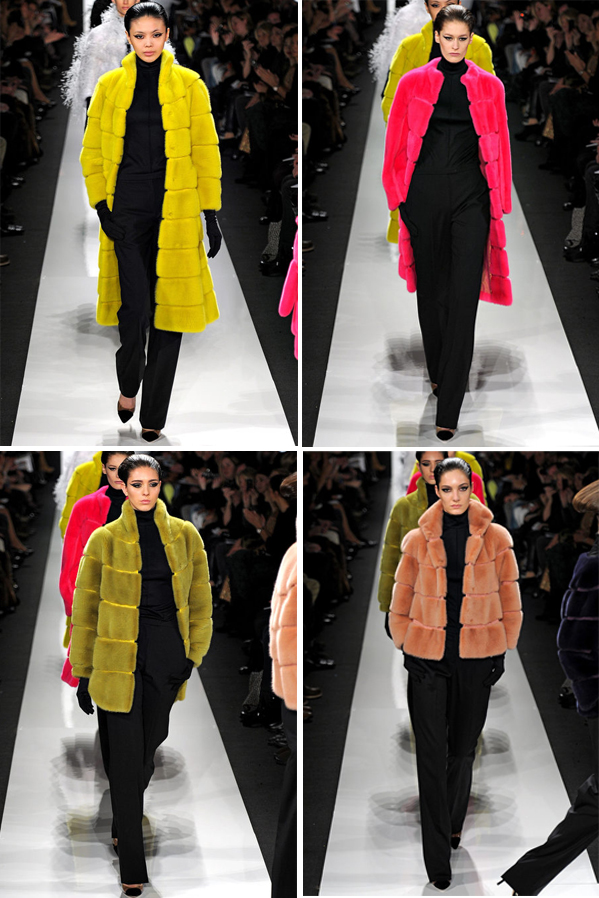 photos: Yannis Vlamos/ InDigital | GoRunway
Ralph Rucci is well known for his meticulous workmanship and innovative techniques. Using the most sumptuous fabrics, his clothes are more like functional art. With artisanal detailing and intricate hand work, it is easy to understand why he has such a loyal following. And yet he now wants to broaden his appeal to include a younger clientele. And in this new venture he has also expanded his color repertoire, as evidenced by the applause worthy set of minks he sent down the runway at the start of the show (obviously not part of my rear window photos).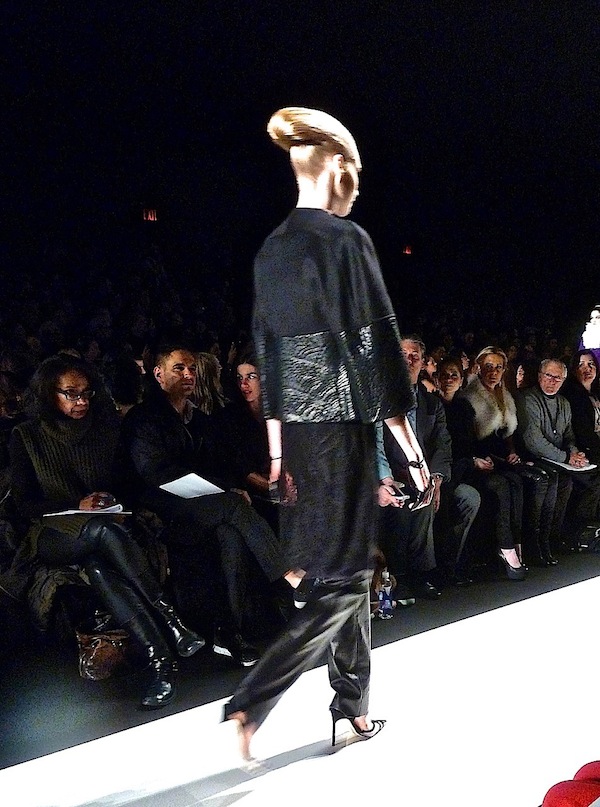 While much of the collection features exquisite combinations of materials in his signature neutrals such as this fabulous leather lace and cashmere ensemble above, he added a significant dose of his color du jour, a vibrant violet, as seen in this amazing crepe suit.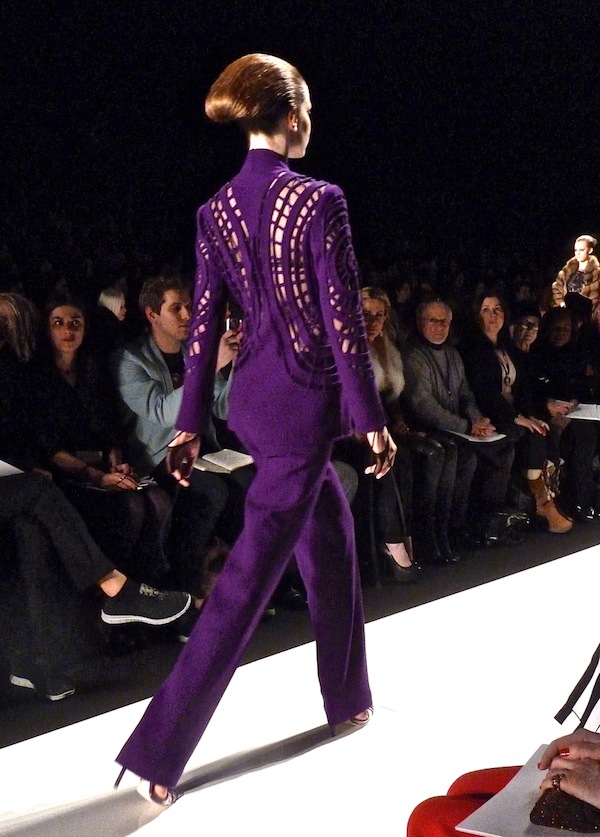 or these matelasse pants shown under a shimmering knit paillette twin set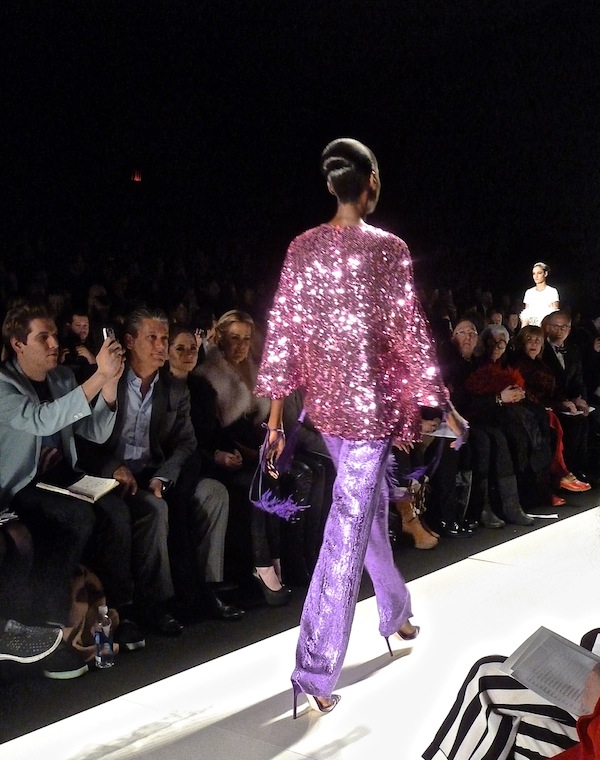 A positively ethereal combination of  feathered tunic and chiffon pants practically floated down the runway.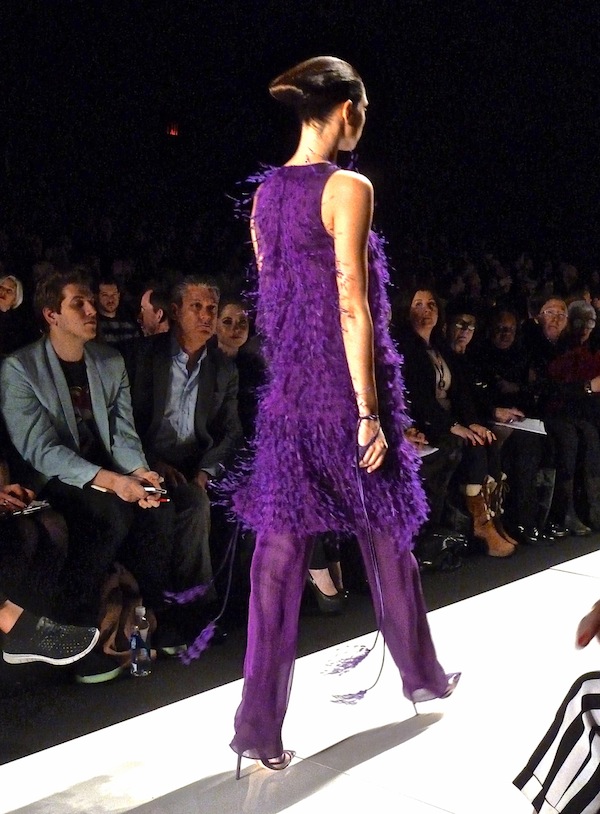 My idea of a chic fall entertaining at home would include this divine duchesse satin skirt with cashmere turtleneck – incredible draping and flow!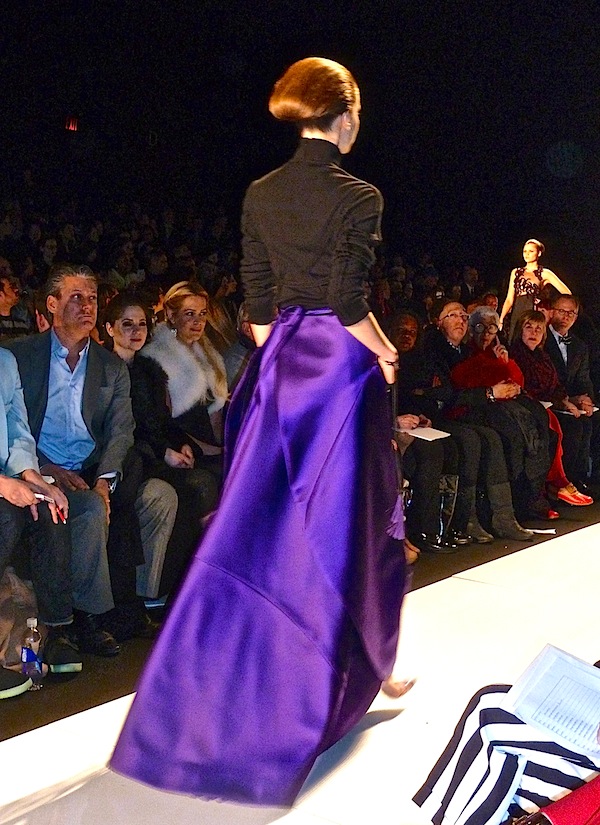 This knitted paillette dress glittered like a jewel. As always, the runway was adorned with creative accessories such as these understated silk corded tassels.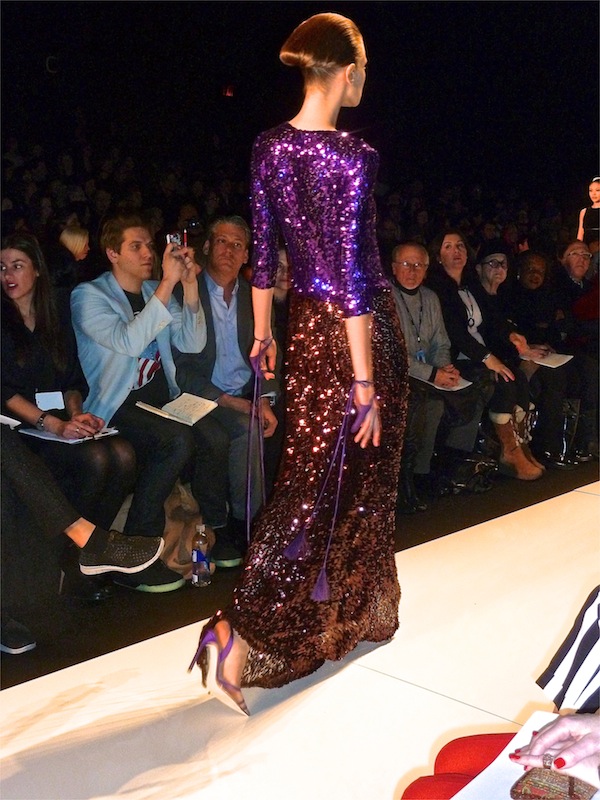 But even with the absence of color, the collection excelled. His exceptional tailoring, seaming, beading and fusion of fabrics is without compare. Chiffon and feathers like a rare animal strutting the catwalk.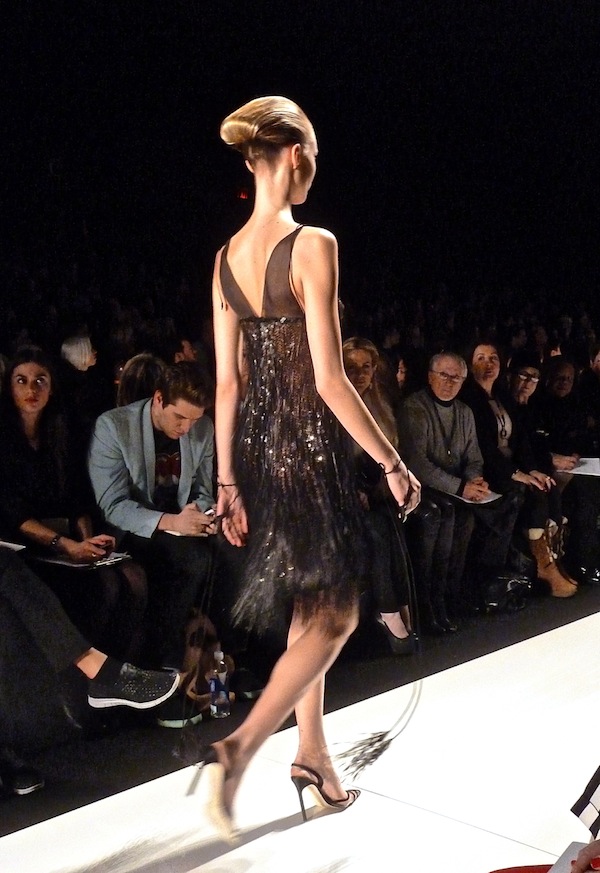 an embroidered lace tunic and chiffon pants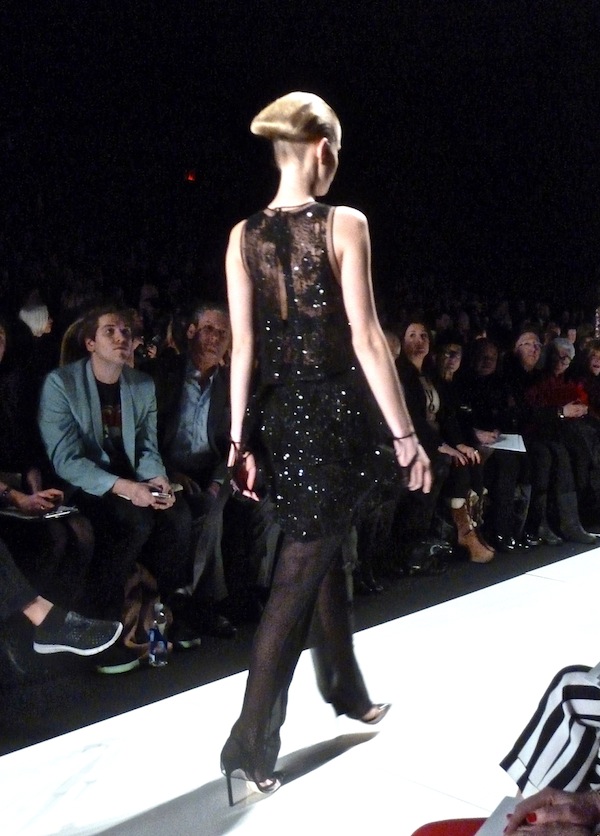 Black lace never looked so feminine and gossamer light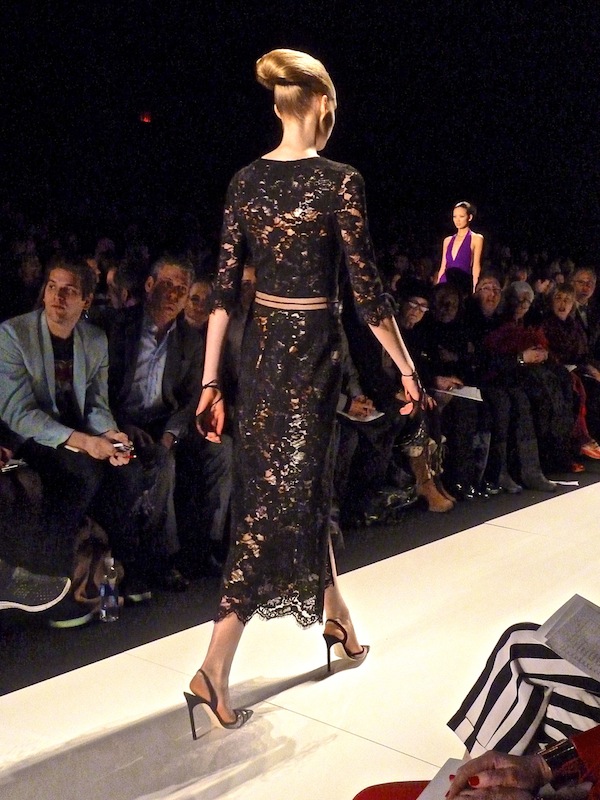 A black mesh and matte jersey gown was at once monastically modern and graphic as it was fresh and feminine. I just had to first share the front of this gasp-worthy gown.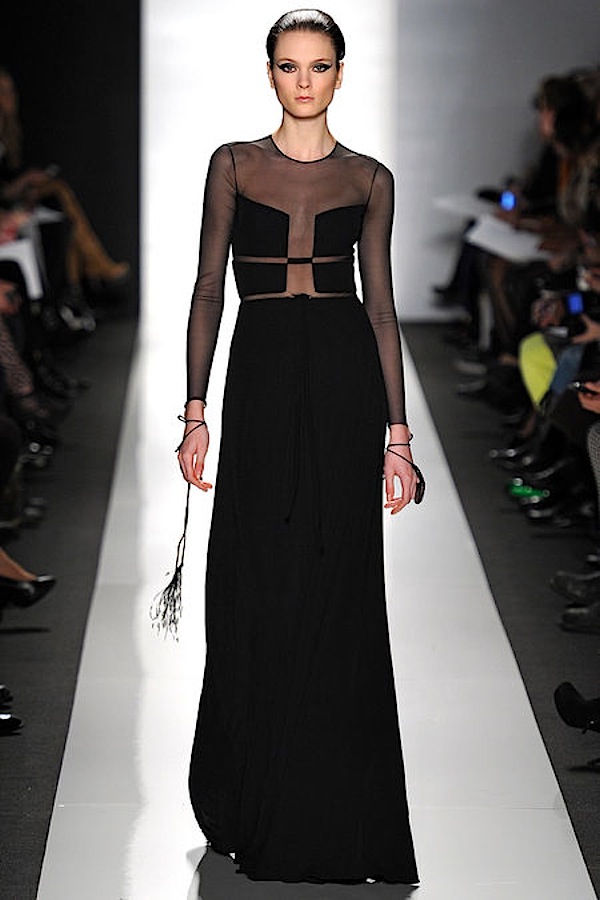 photo Yannis Vlamos/InDigitalTeam | GoRunway via style.com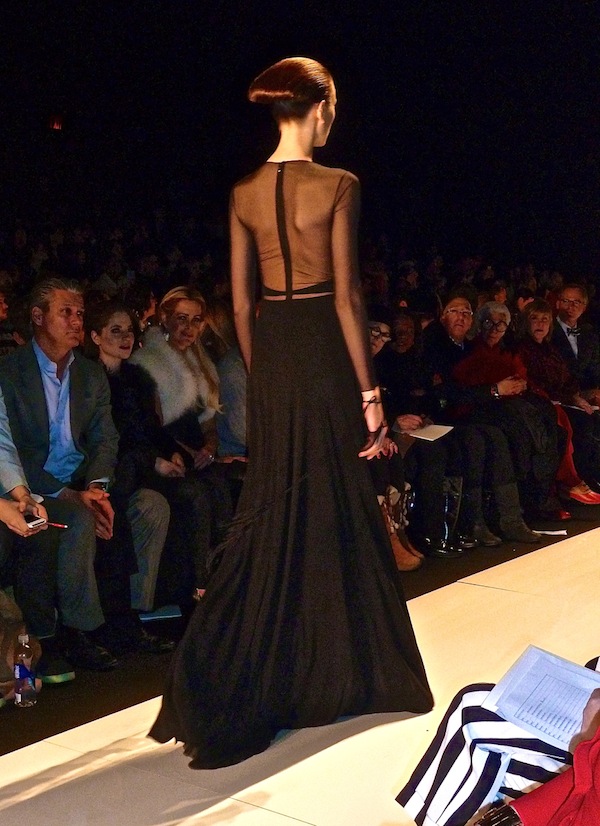 One of my very favorites, a a black jersey and gazar gown, proved that elegant simplicity can rule supreme in the right hands. Again, sharing the front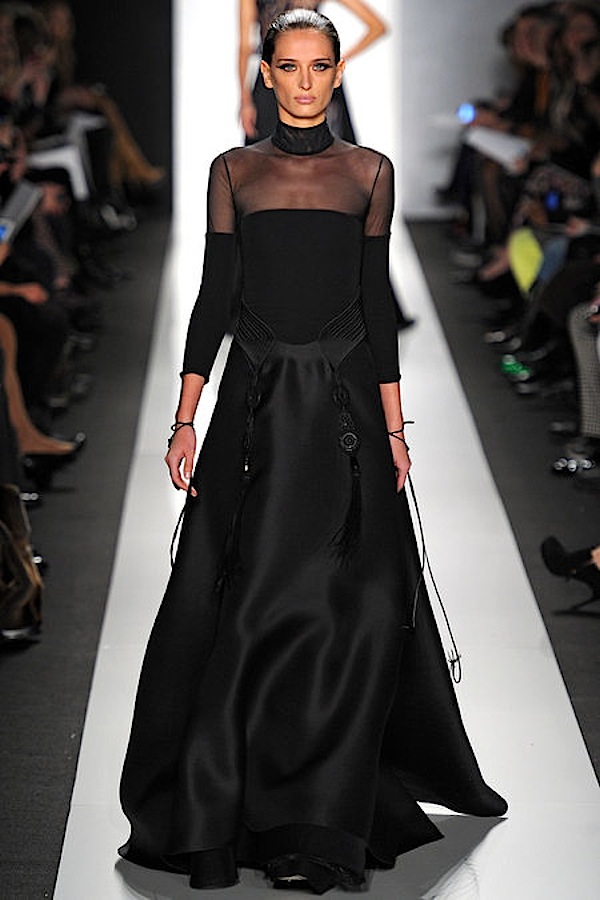 Like something Cappucine might have worn in a chic 60s caper and yet completely contemporary – and the seductive back view.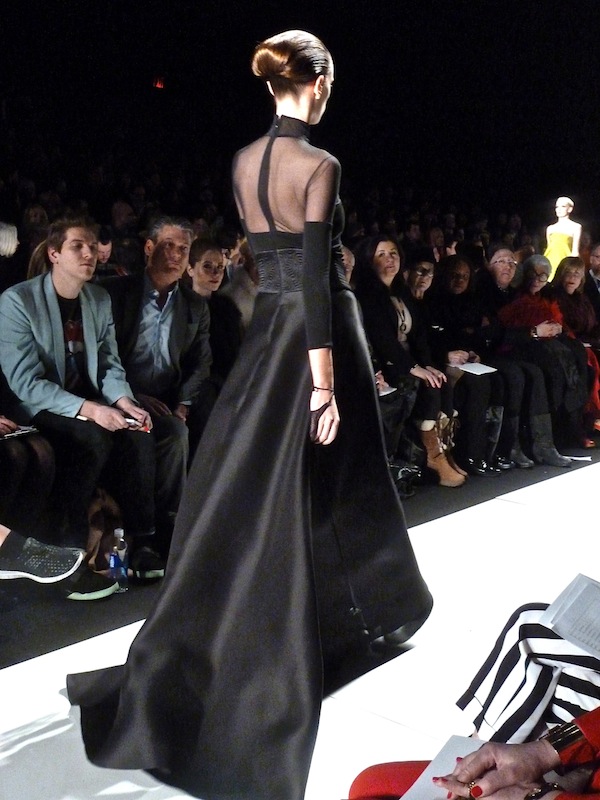 Ralph Rucci again proved himself to be a master of the refined, rarified and resplendent, all while keeping his eyes open to new and untested territory.