This year's winter in Connecticut is how I remember the season growing up – when my mother would escort me to the neighbor's house in fear that a drift would consume me. Or when older spending hours with our flexible flyers on the neighborhood hill, endlessly making the long trek to the top for the quick thrill of the ride to the bottom. But the cold was worth it, knowing we would come home with pink cheeks and frozen mittens to a lunch of tomato soup and grilled cheese.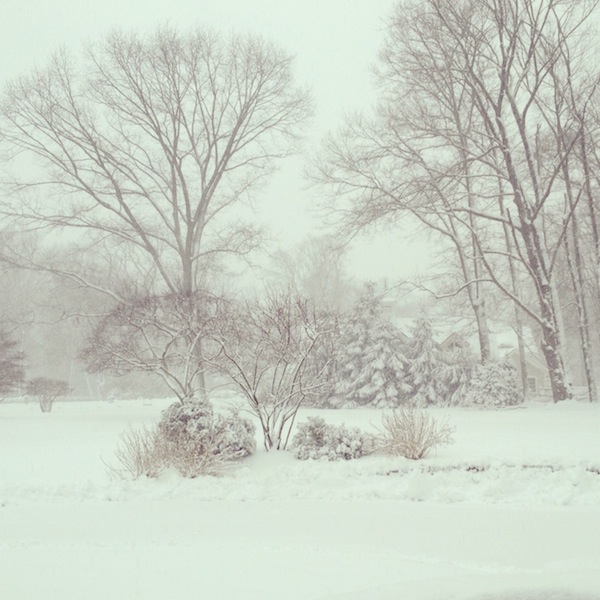 I was happily ensconced inside yesterday, remembering those days and admiring the snowscapes in my yard, the blanket of white creating endless graphic photo opps.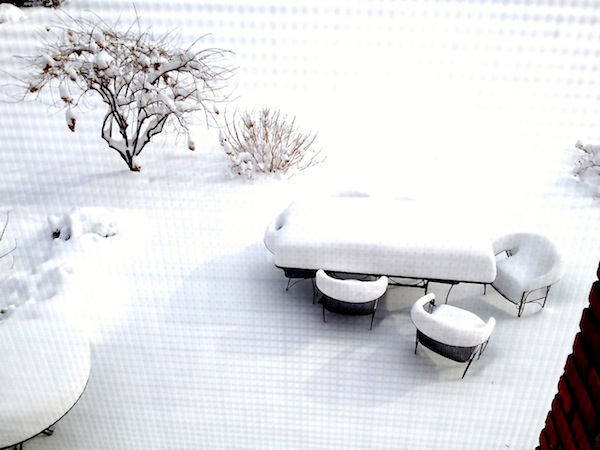 I couldn't have baked a more perfect snow cake.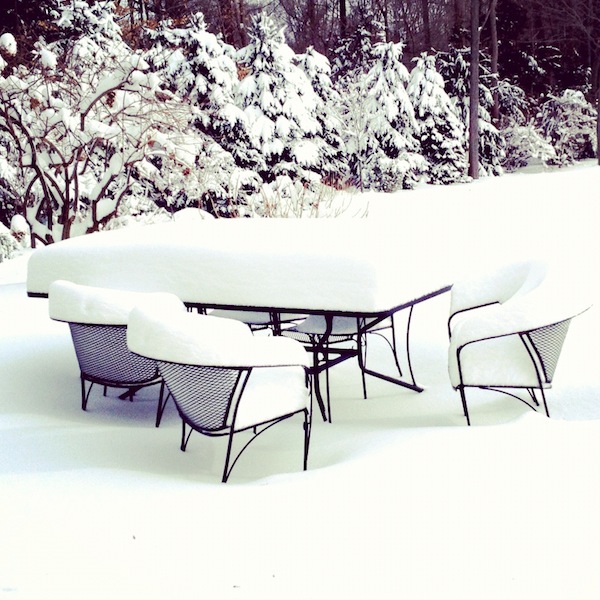 Lounging in a pool of snow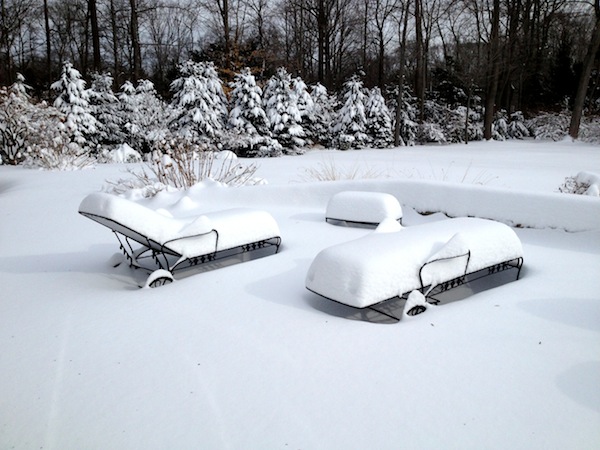 Trees bearing the burden of snowmass.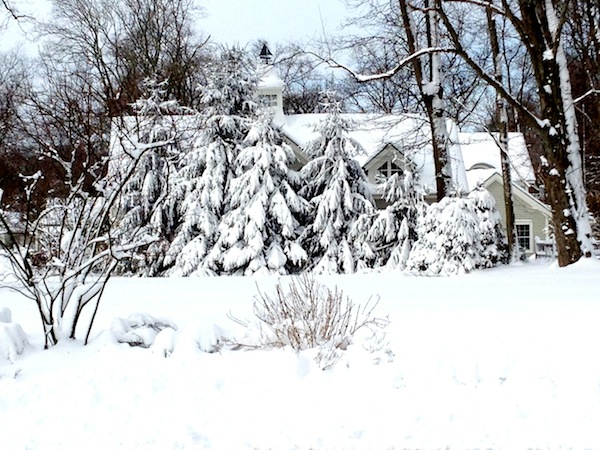 Black and white beautiful.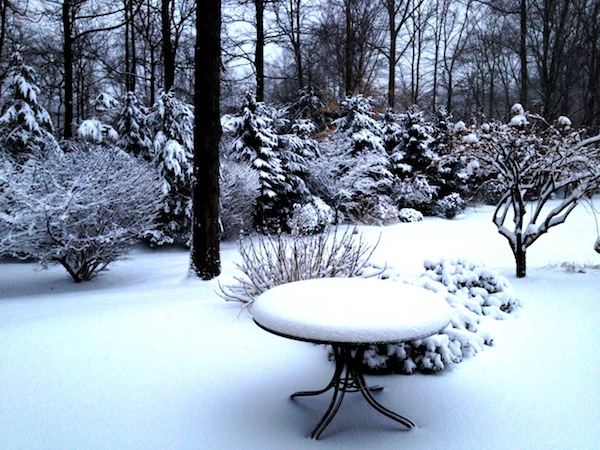 Wishing you a wonderful winter weekend. I'm going to enjoy nature's pristine bounty – from a comfy chair inside!