In 1988 "horticultural enthusiast" Frank Cabot had a vision. So inspired by a visit to Ruth Bancroft's unusual garden of succulents near San Francisco, Cabot and his wife Anne wanted to ensure that a place of such overwhelming creativity and beauty would never disappear after the owner could no longer look after it. The following year The Garden Conservancy was born and for the past twenty five years it has been preserving and sharing exceptional American gardens for the enjoyment and education of the public. Outstanding American Gardens is a celebration of that achievement.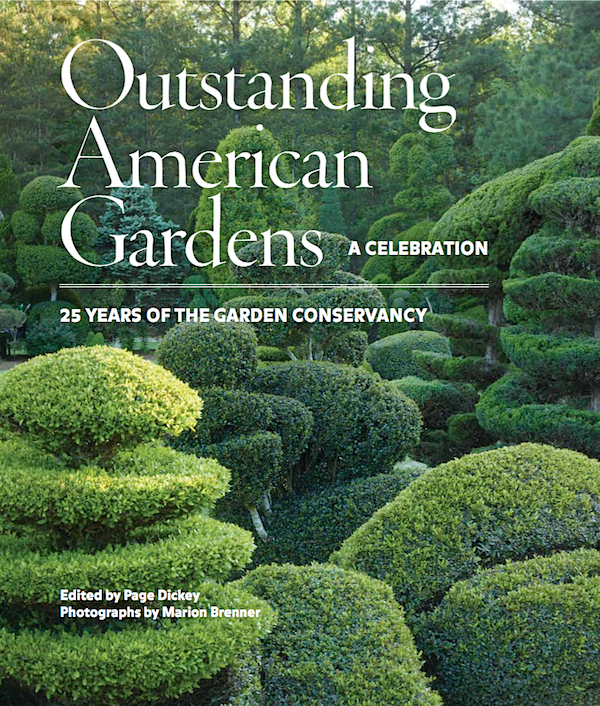 Not only does the Conservancy work on preservation projects, eight of which are featured in part one of the book, but is also the sponsor of Open Days, the only national program for visiting private gardens. The brain child of professional gardeners Page Dickey (the editor of this volume) and Penelope "Pepe" Maynard, the program has grown to include 75,000 visitors every year to gardens in at least twenty states. Part two of the book focuses on forty-two of these participating private gardens which are luxuriously documented, as are the preservation gardens, by photographer Marion Brenner.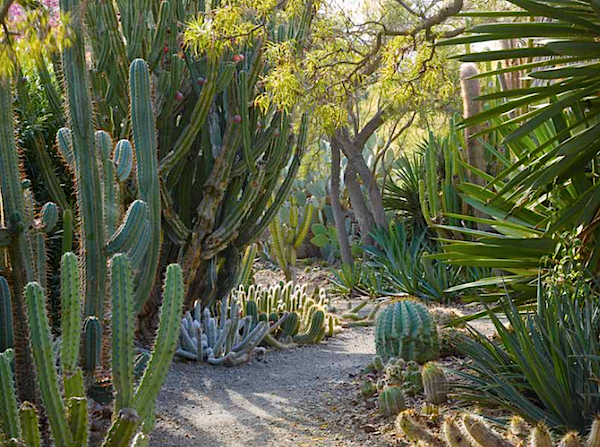 As Jenny du Pont, president & CEO of the Garden Conservancy explains, "The Garden Conservancy chose the Ruth Bancroft Garden in Walnut Creek, California, (above) as our first project because of its artistry. Fast-forward 25 years to the current West Coast drought, and the educational value of preserving a model dry garden such as this becomes even more compelling."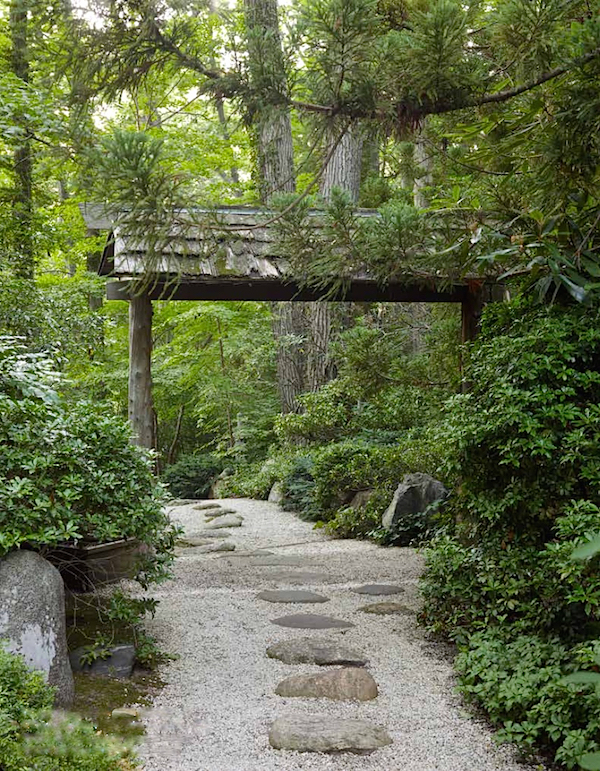 Just as Frank Cabot loved traveling the world looking for unusual plants and gardens, so John and Jean Humes were fascinated by their visits to the ancient gardens of Kyoto. In an east meets west frame of mind, they transformed a two acre corner of their Long Island property, melding Native American woodland with a Japanese style stroll garden, above. The path represents the "spiritual journey to enlightenment through immersion in nature." Upon Hume's death in 1985, the garden was opened to the public through a foundation he had established. By 1993 money was running out and the Conservancy, with support from the community, took over the garden's care.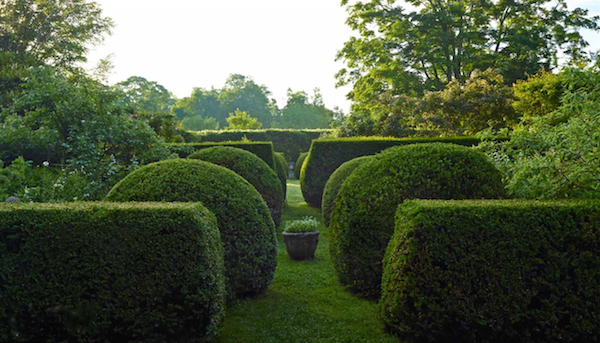 As Colin Cabot, son of the late Frank Cabot, explains in his introduction, "People garden to make a difference in their own and other people's lives. Gardening, which often begins as a pastime, can become an obsession. And like all forms of art, gardening can transform the mundane and ordinary into something transcendent and inspring." This is evident in all of the forty-two private gardens shared within the pages of Outstanding American Gardens. In fact it was difficult to choose which to share, there are so many exquisite expressions of outstanding artistic endeavors. Duck Hill, the property of the author Page Dickey and Bosco Schell is certainly one of them. Featuring a series of hedged in gardens, it exemplifies horticulturalist (and celebrated oenophile) Hugh Johnson's pronouncement, "The more you divide up a space the bigger it becomes." Above, box, privet and hemlock delineate and conceal different parts of the garden, serving as structural contrast to the more casual plantings throughout, below.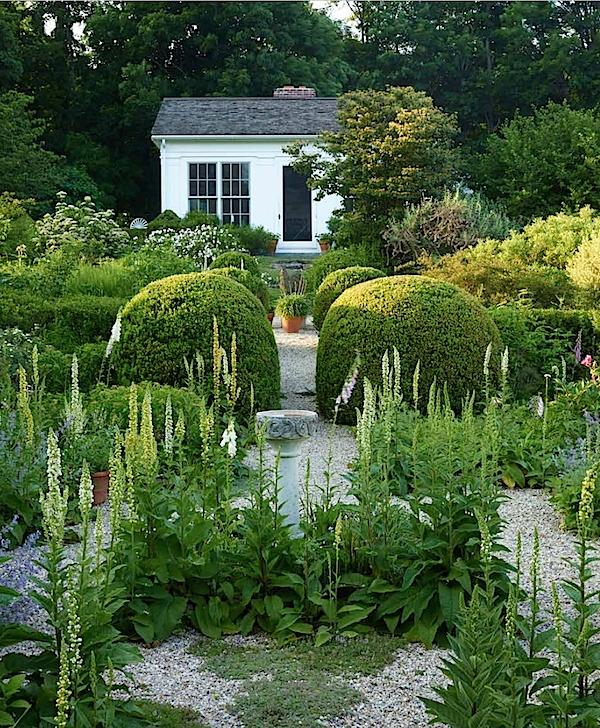 Bird Haven Farm, the beautiful New Jersey home of Janet Mavec and Wayne Nordberg, is a seamless union of old and new. Original 19th century structures are linked with contemporary ones and the garden, designed by Spanish landscape architect Fernando Caruncho reveals subtle and sophisticated modern touches within the classic country setting. Note the elegantly simple pool set in the gravel terrace below.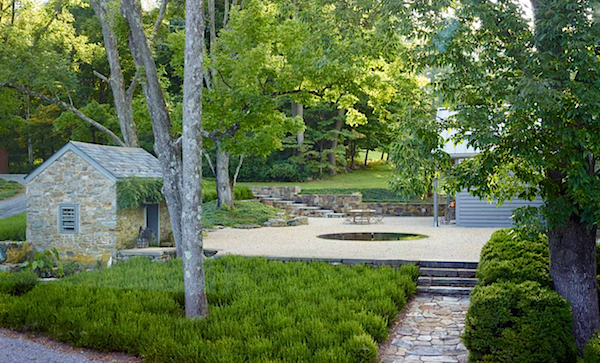 Susan Burke's Robert Venturi designed Nantucket home overlooks the harbor with a recessed garden in between. Susan started the Open Day program on Nantucket which I have never managed to attend – next year!!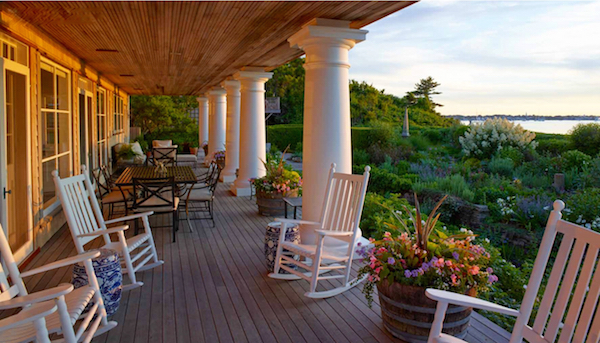 Of course Bunny Williams' beautiful Connecticut gardens are included in the Northeast section – the Open Day garden section is organized by national regions. This area of Bunny's garden was inspired by the great Belgium landscape architect Jacques Wirtz with a series of yews clipped in giant gentle slopes.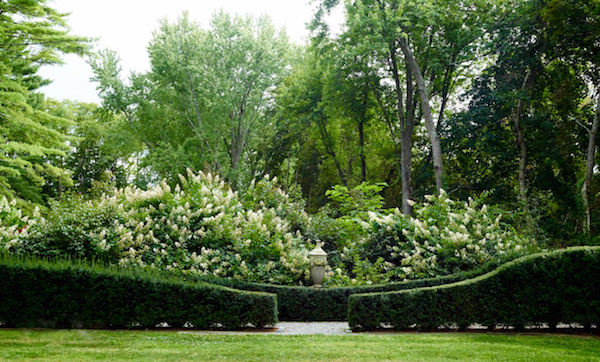 The section on The South is filled with examples of "present-day applications of European landscape designs and practices" such as Cindy & Ben Lenhardt's historic Charleston house and garden below with elegant boxwood parterres.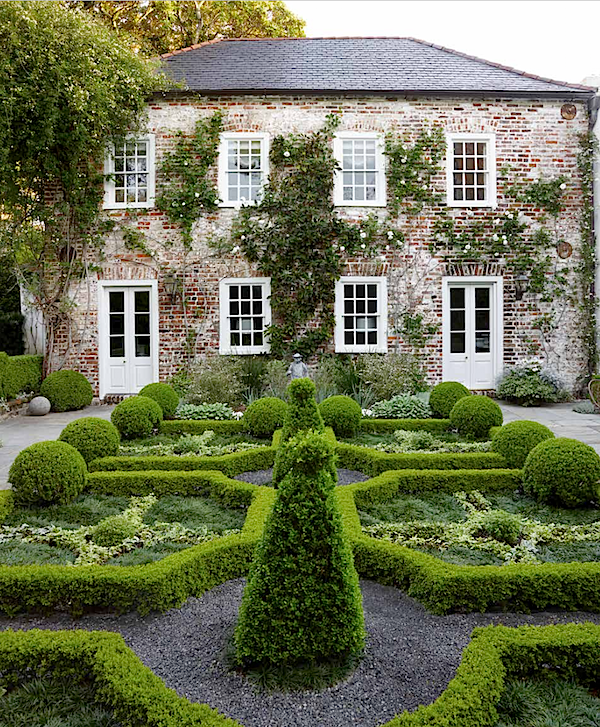 Legendary English garden designer Rosemary Verey created a wonderful walled garden for Peggy & Jack Crowe in Lake Forest, Illinois, anchored by an exacting replica of a 1793 folly, now used as a pool house.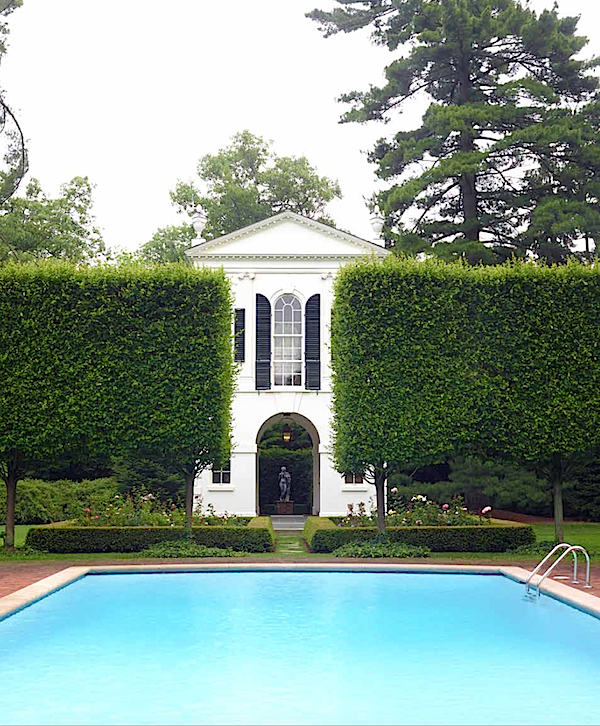 In Fort Worth, Texas, Anne Bass' modernist Paul Rudolph home is surrounded by elegant gardens by Russell Page.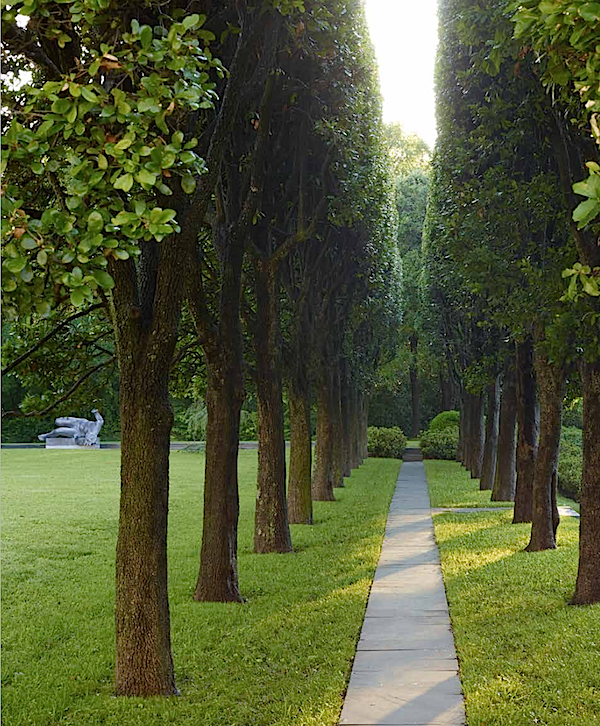 These are merely a few of the many magnificent gardens featured that have been a part of the Conservancy's Open Days program. Whether you are an experienced horticulturist or merely an aficionado, Outstanding American Gardens is a marvelous addition to your garden library.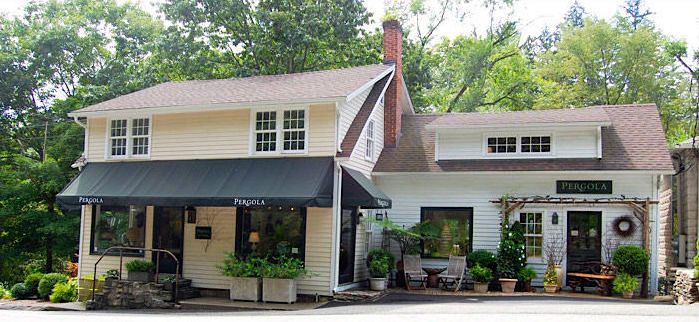 And for those who live in or near the Connecticut area, you can celebrate with the author Page Dickey in one of my very favorite garden and home shops, Pergola in New Preston this Saturday, October 3rd, from 2pm – 5pm. Not only can you buy the book and get it personalized but you are sure to find some unusual must haves for your garden or home!