With a busy week in design, I am just catching up with a few highlights I thought you might enjoy. Stay tuned for lots of great videos coming your way. This week, Susanna Salk and I visited Charlotte Moss at her beautiful townhouse to shoot an upcoming Setting the Table episode to coincide with the publication of her new book.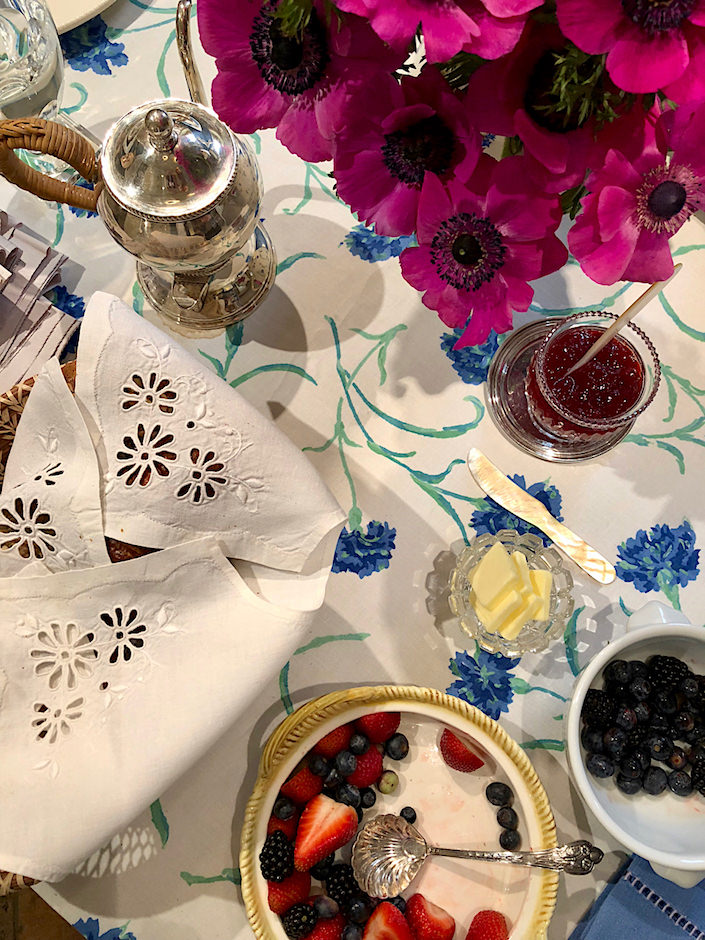 I'm including a sneak peek at just a couple of the glorious spreads Charlotte designed – be prepared to be wowed with beautiful settings as well as great tips and ideas! You can watch our "taxi talk" video while we were on our way to Charlotte's to hear about other upcoming episodes and more!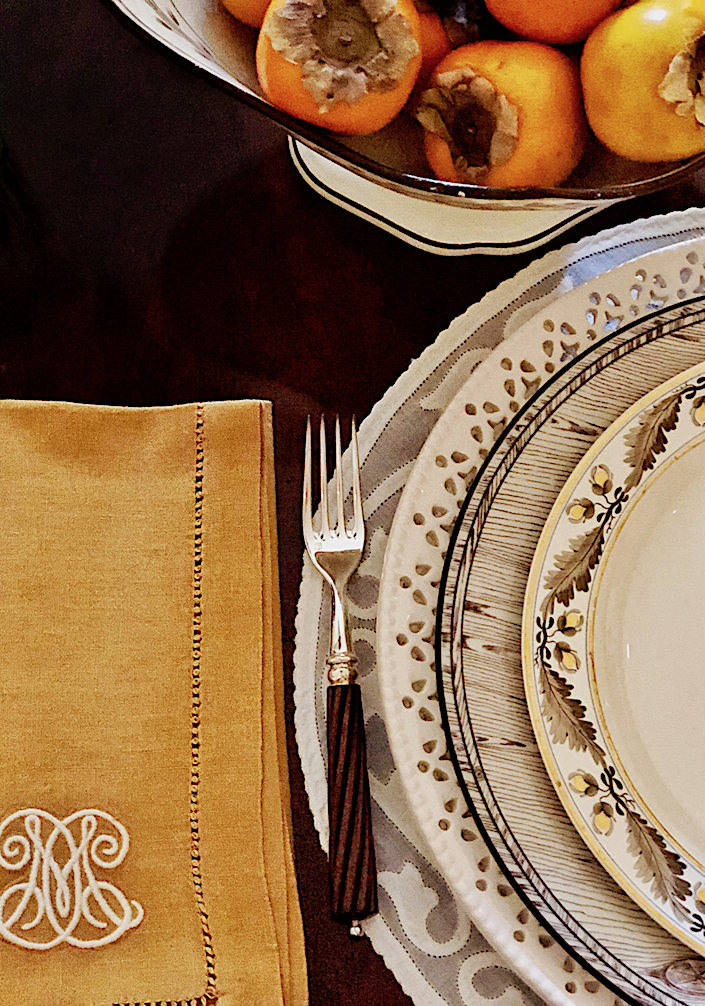 In this age of technology and often impersonal communication, beautiful stationery and the art of the handwritten note stands out. So I was delighted to conduct a fun and informative Q&A with bell'INVITO Creative Director Heather Wiese Alexander at the charming stationery shop and design studio Bespoke Designs in Westport, CT.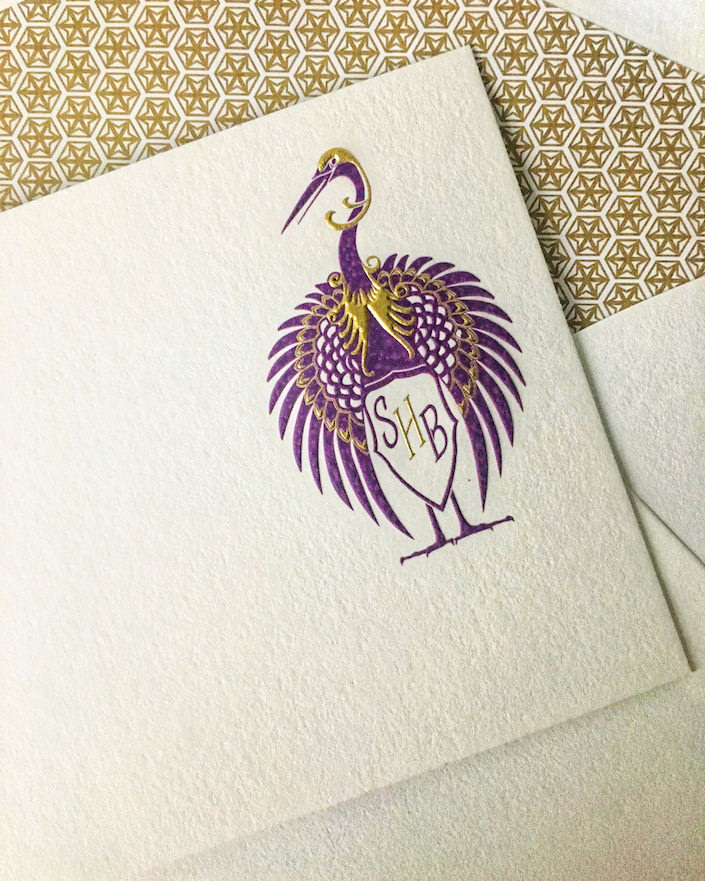 Owner and designer Shari Lebowitz has curated a collection of high-end customizable merchandise featuring exclusive products from artisanal printers and workrooms such as couture line bell'INVITO, with whom I created my fabulous new stationery above.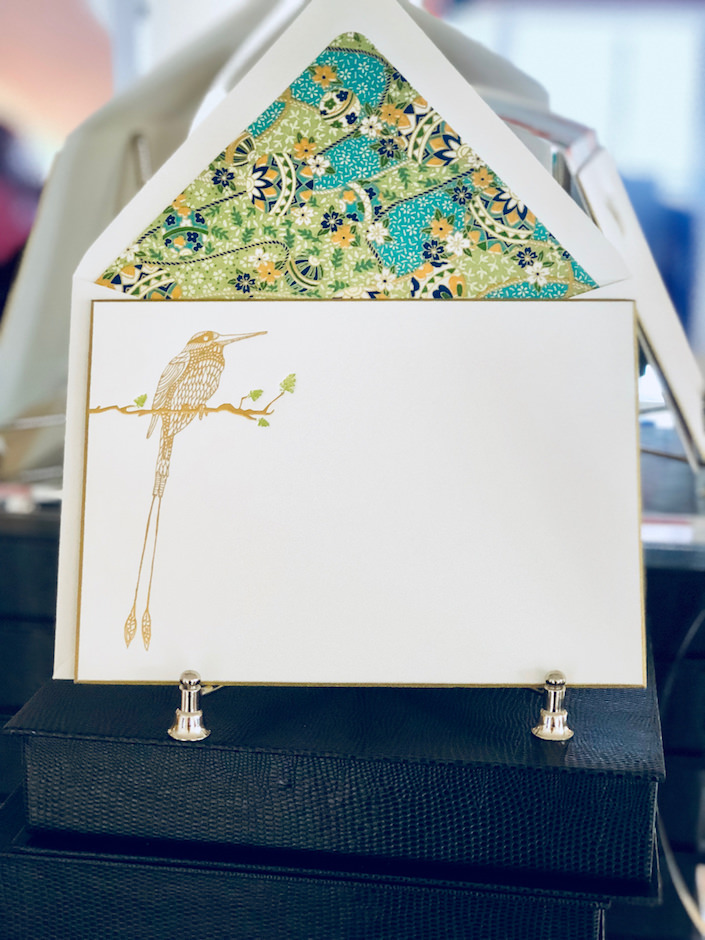 Whether you need everyday notes, or custom designs for a special occasion or wedding,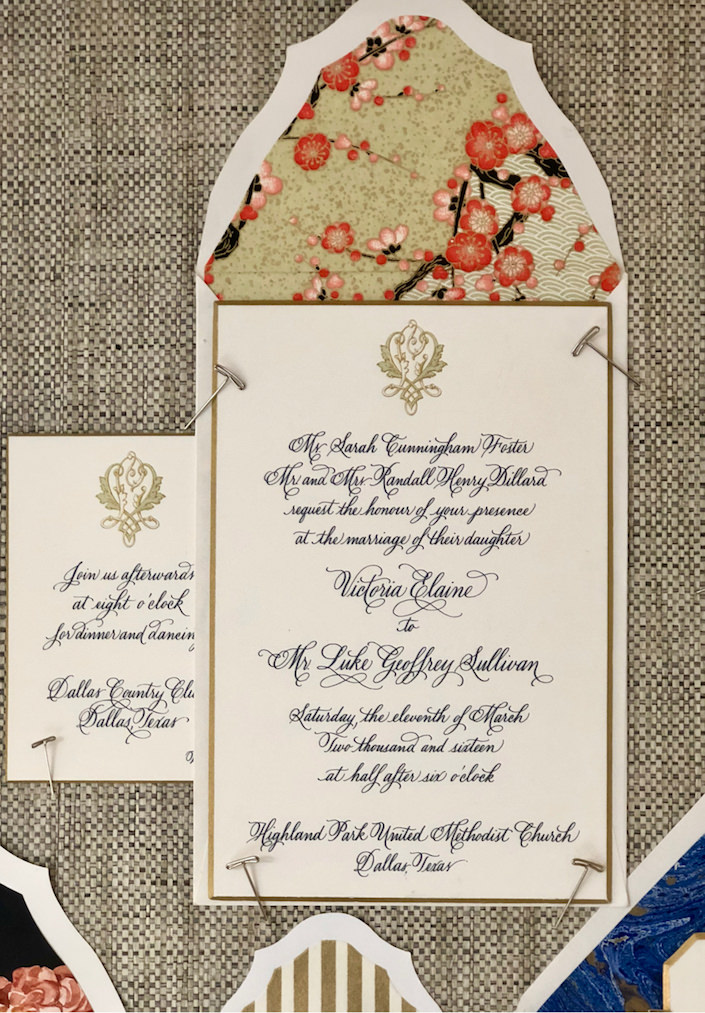 bell'INVITO and Bespoke Designs can take care of all your paper needs – from formal invitations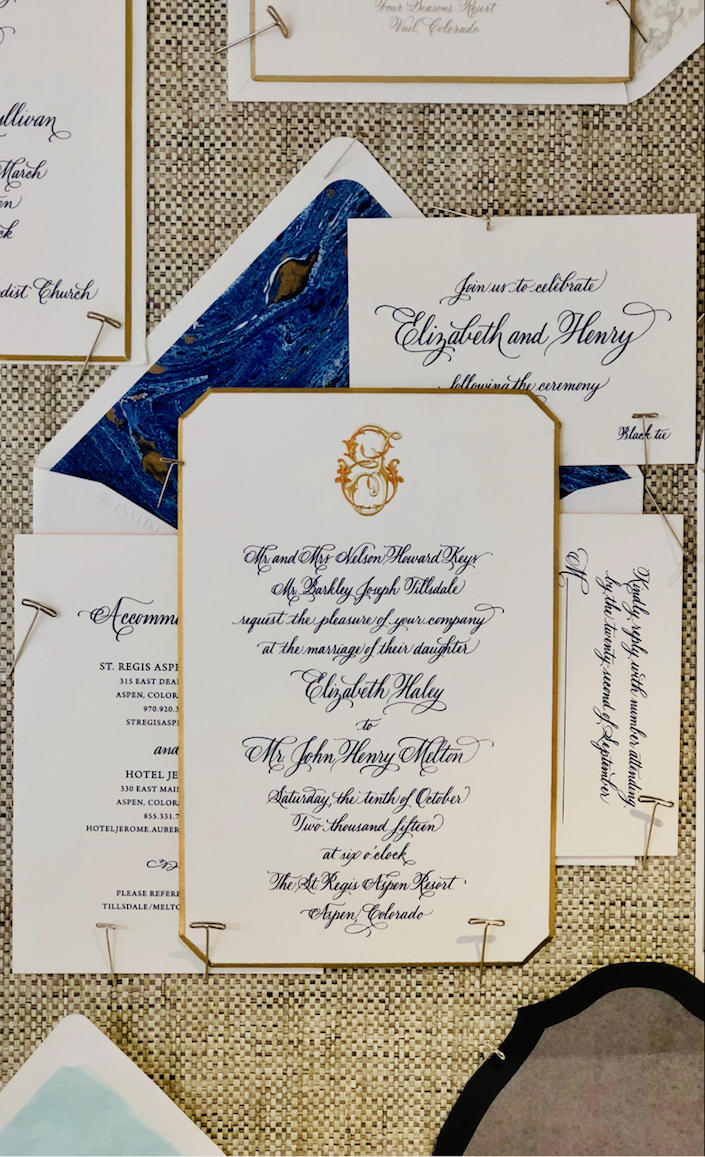 to classic snail mail – all executed with exquisite style, craftsmanship and a smile!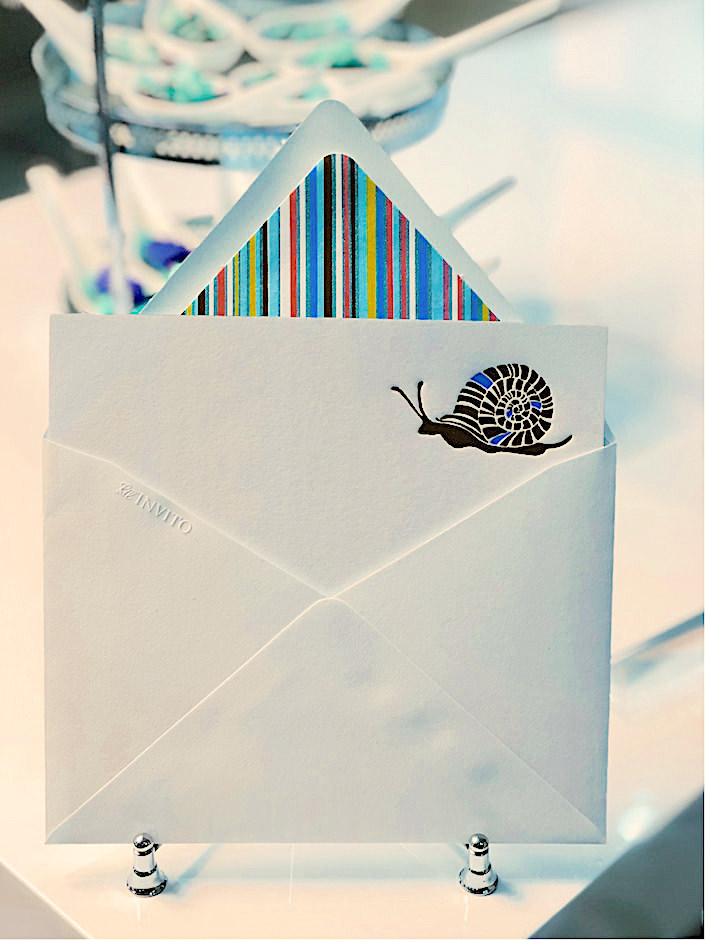 This week AERIN launched her new Spring 2018 collection and Designer Collective Program. As always, there was a lovely selection of decorative accessories, from brand classics such as the lovely Porcelain Bisque Peony, Sea Urchin Salt & Peppers, Shell Appetizer Plates to the new Leon Cheese Knives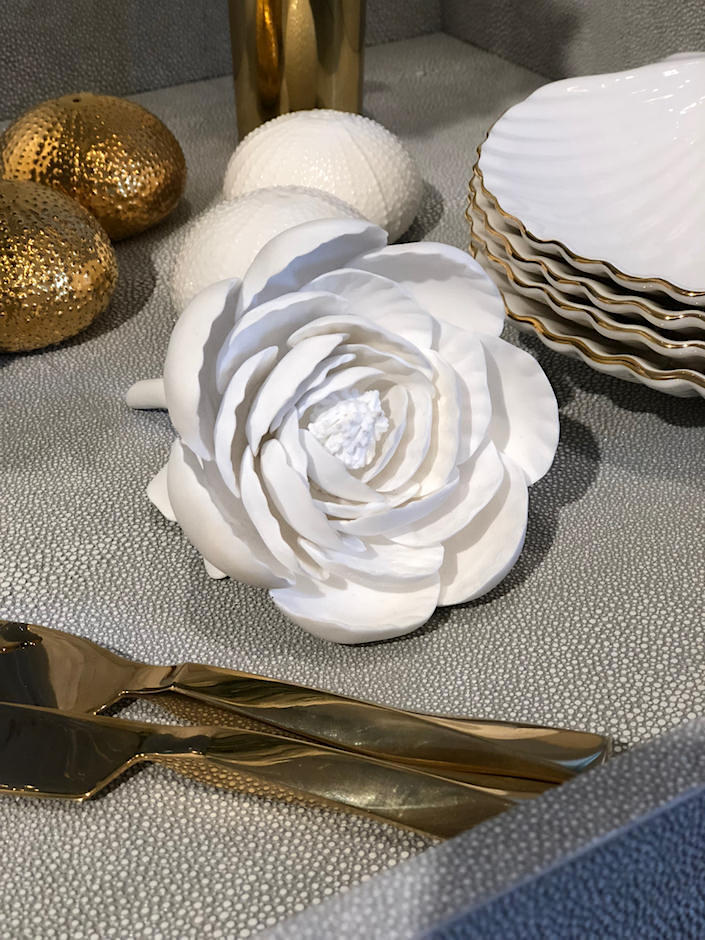 or the hand sculpted Marguerite Brass Flower, shown on Aerin's wall coverings for Lee Jofa.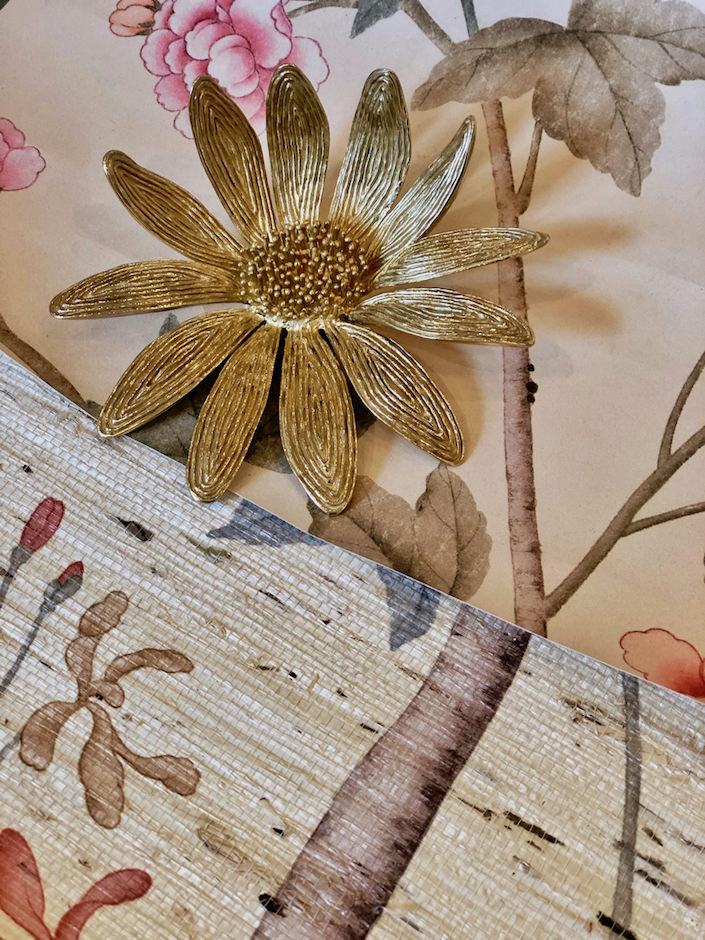 The Gabriella Crespi inspired Colette Cane Jewelry Box (shown with the Marion Gilded Round Vase and Footed Deco Bowls) is part of a fresh new grouping of woven accessories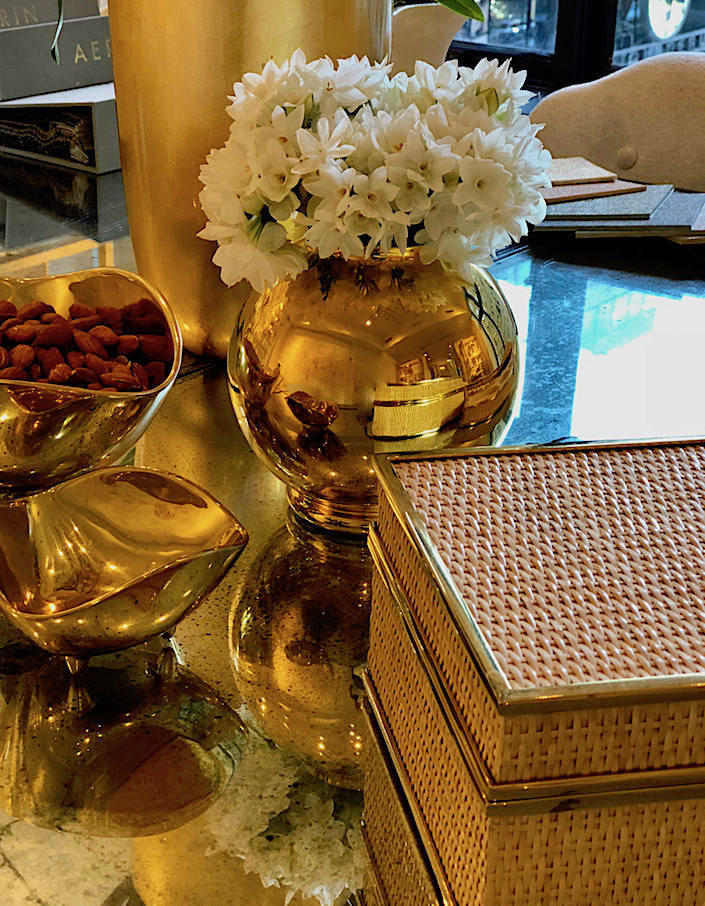 I was happy to help friend, designer Young Huh, celebrate her beautiful new Essence Tile collection for AKDO which launched this week.
photo courtesy of AKDO
Waterjet glass and stone mosaics combine for timeless updated classics equally appropriate for kitchen or bath.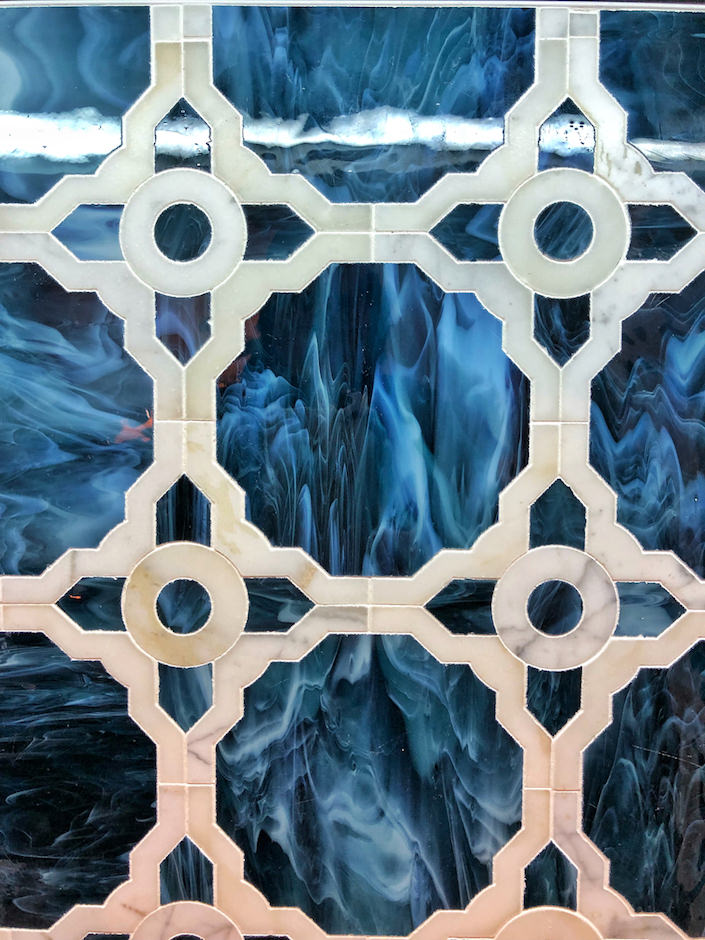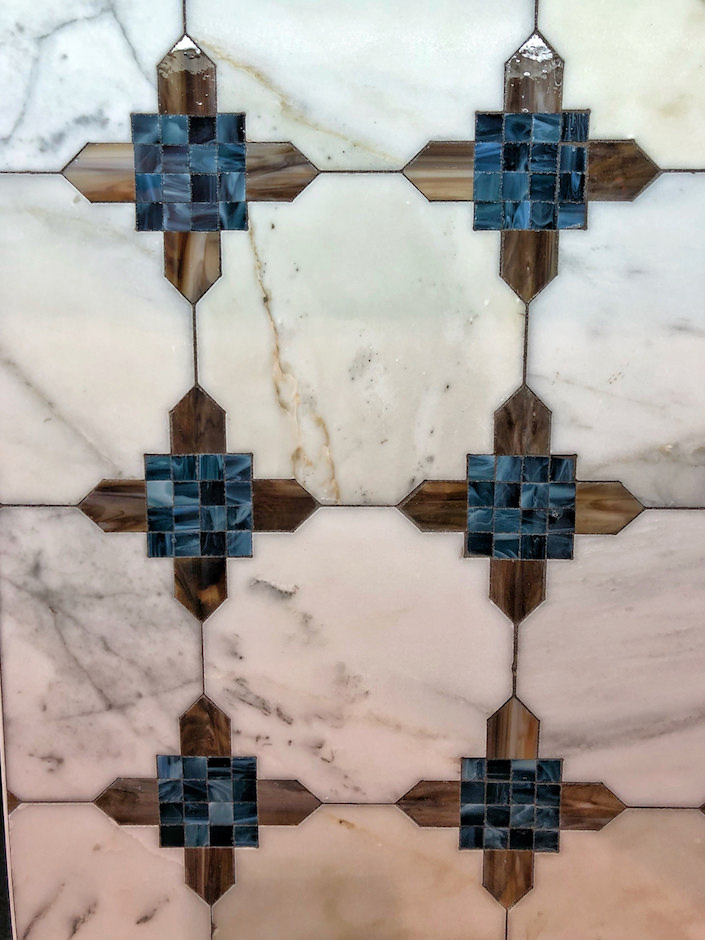 And I ended this busy week in design on a high note with an amazing delivery from High Camp Supply.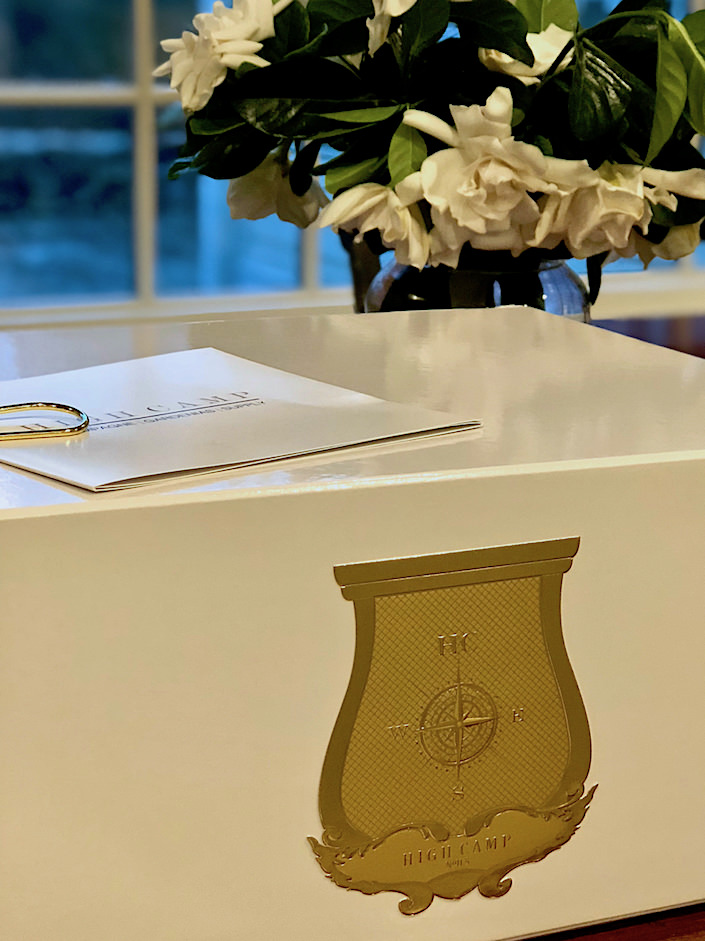 The only company in the US to ship direct to consumers cut-to-order gardenias from their California farms, their delivery came elegantly boxed and beautifully packaged.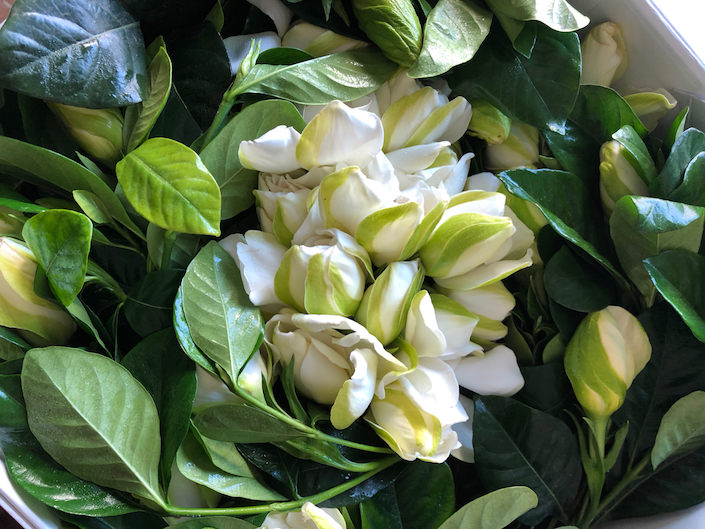 There are no words to describe how these beautiful blooms have transformed my home into a mood-enhancing fragrant oasis!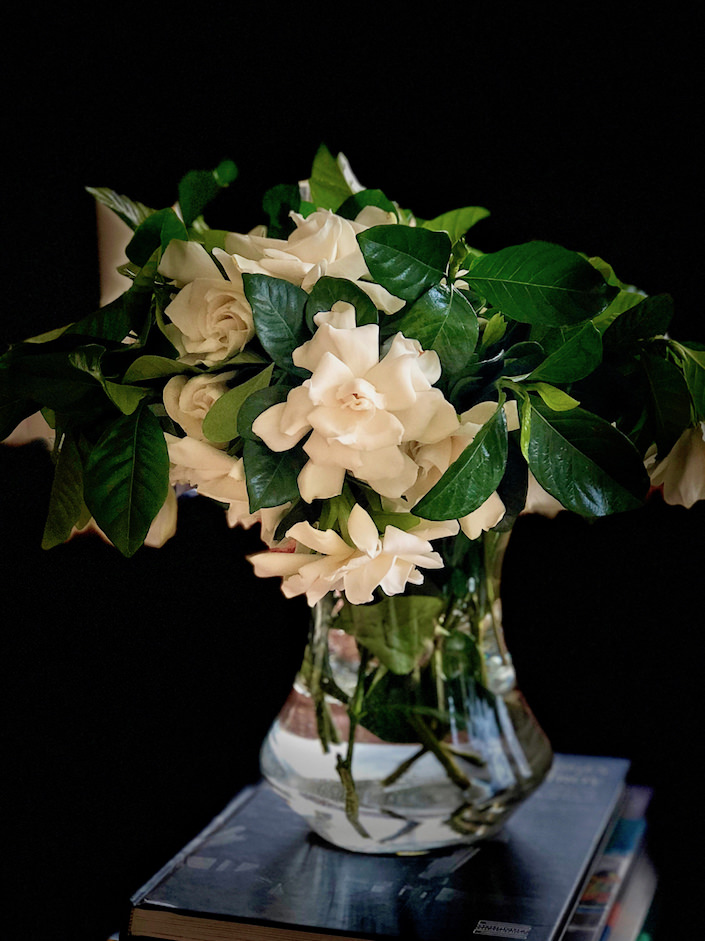 With a combination of vines and blooms, there were enough flowers to scent all around the house so that I feel like I'm on a staycation! From the living room, above and below,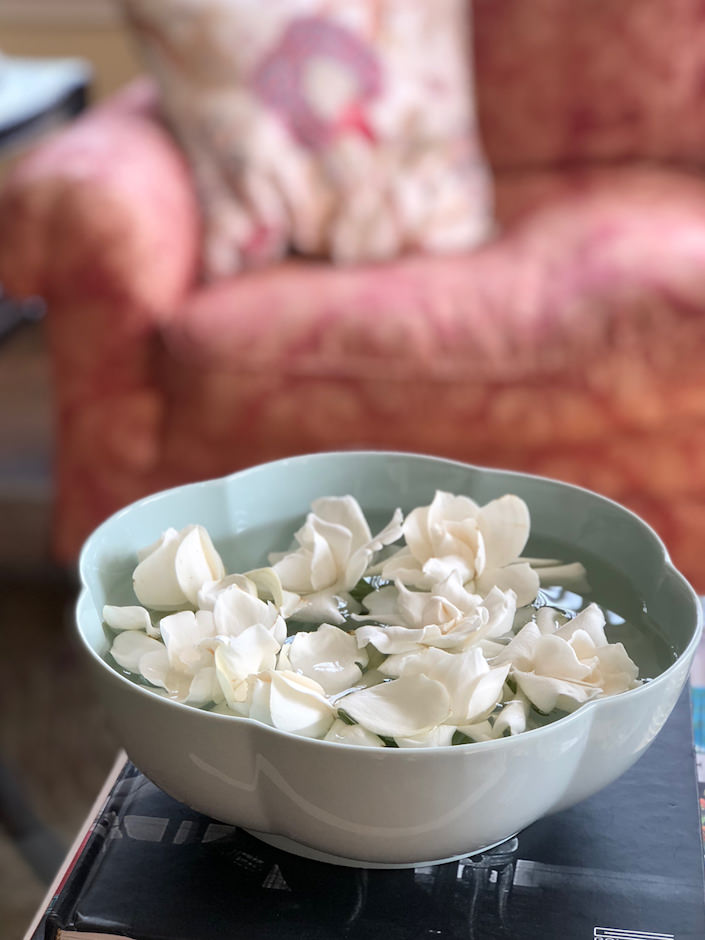 to the kitchen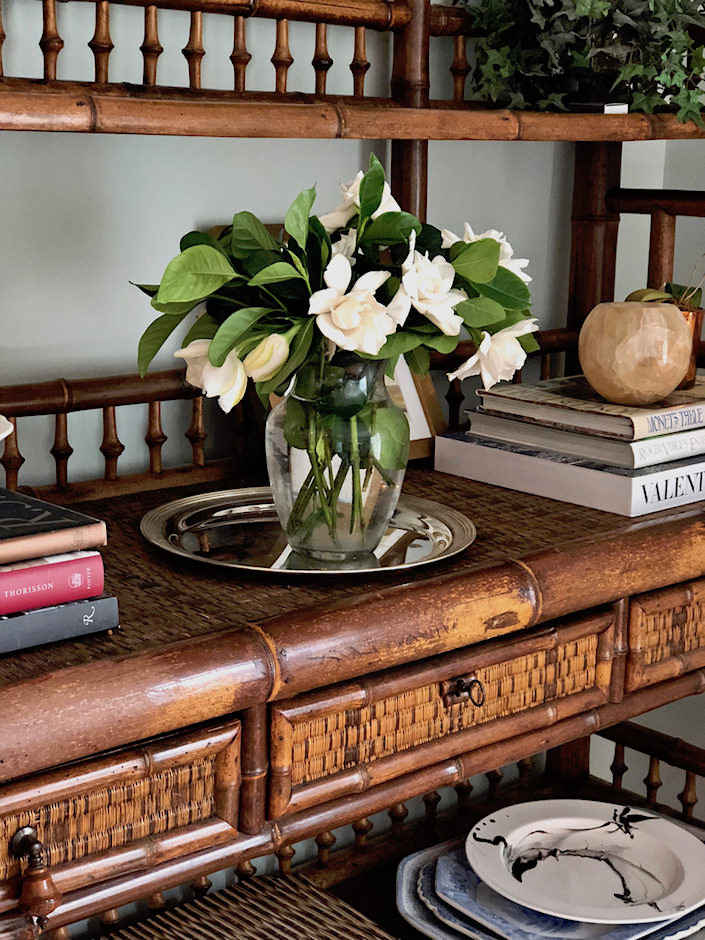 to even the bathroom, their sublime aroma is intoxicating.
all photos by Stacey Bewkes for Quintessence unless otherwise noted
Even with this dreadful Nor'easter knocking at our door, I am happily ensconced in my exquisitely scented abode. As owners Susan and Margaret say about their beautiful blooms, "They are memorable, exceptional, and never fail to make the ordinary extraordinary." I second that!
SaveSaveSaveSaveSaveSave
SaveSave
SaveSave
SaveSave
SaveSave
SaveSave
SaveSave