When I saw Oborain at the AD Home Show last month, I was instantly craving summer. And with this week's unusually temperate weather, these chic pre-fab outdoor showers seemed the perfect find to share.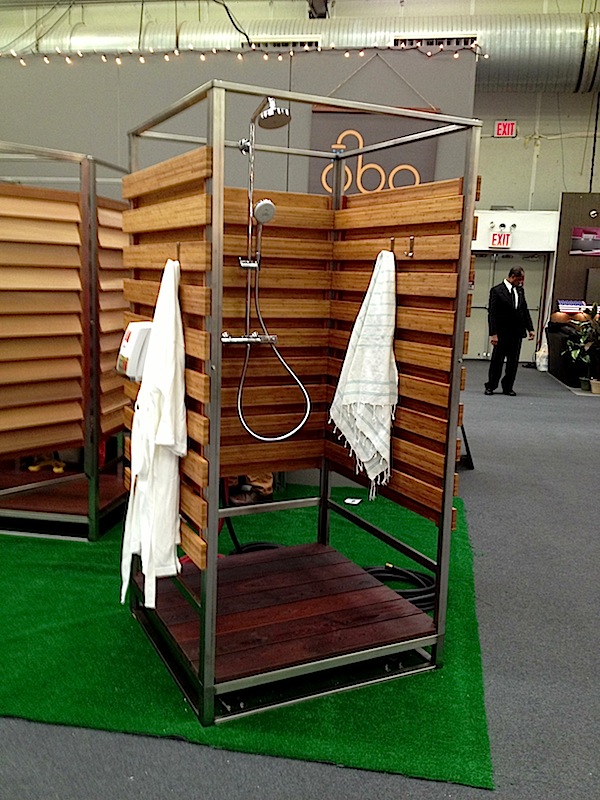 Launched last year by Kirsten Oxboel and Jim Lobley, Oborain is the grown up designer version of that beloved fixture of summer beach vacations. At the intersection of nature, design and technology, the enclosure and actual shower fixture form a combined package that is easy to assemble (30 minutes), adaptable in size and layout and evidently a breeze to plumb.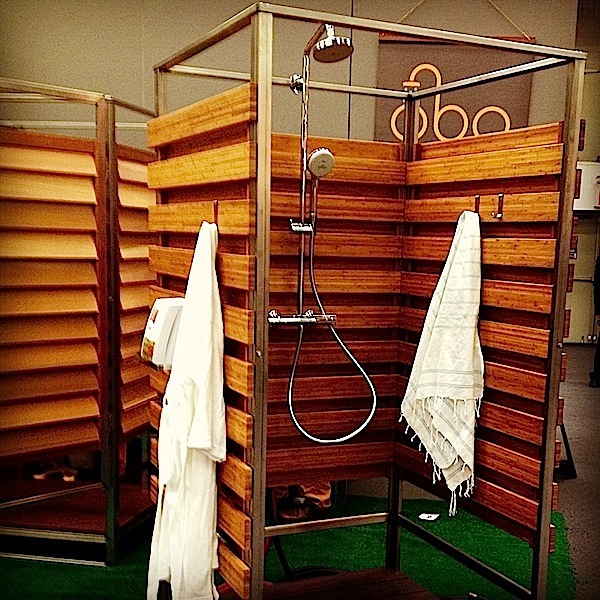 The design is not only an example of simple modern elegance but carefully considered in terms of "durability, sustainability, and ease of maintenance." And for families with children and/or dogs, I think an Oborain shower would be a brilliant addition for warm weather living.
photo courtesy of Oborain
Their new Cove design, with its cedar clapboard is inspired by traditional beach houses. Handmade in western Massachusetts, Oborain's showers are available with either a Hansgrohe Croma Green shower pipe or Axor Citterio Thermostatic shower pipe.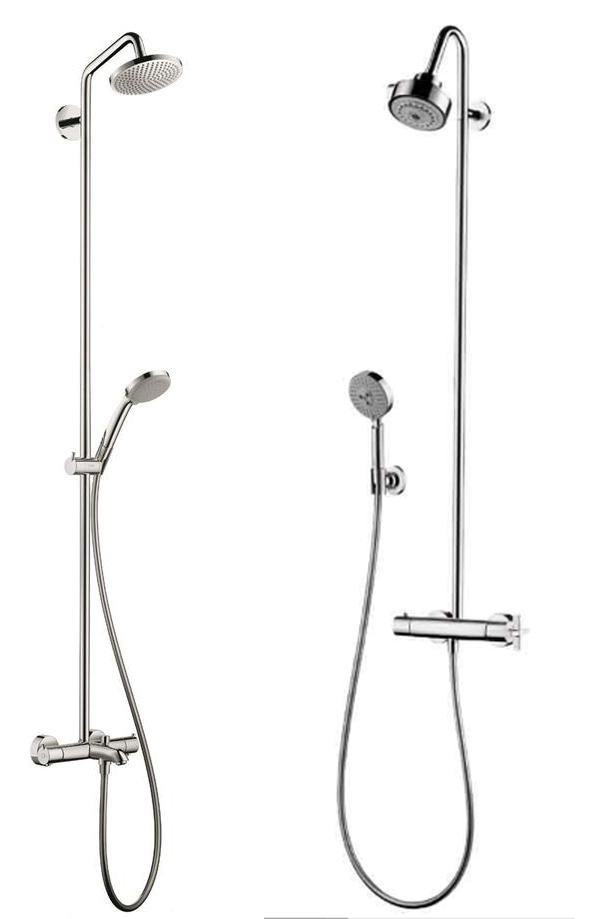 Whether a house in the woods, by the beach or even in the suburbs, thsse marvelous mini structures let you enjoy the outdoors in a thoughtfully designed streamlined structure.