Several weeks ago I had the opportunity to attend a lecture at the Roundtable Cultural Seminars.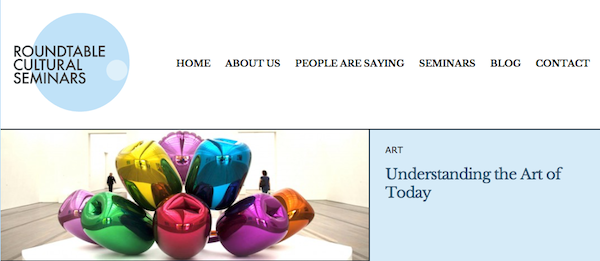 Co-founded by Adriana Mnuchin and Nancy Becker, RoundTable Cultural Seminars, subtitled a "Lively Adventure of the Mind," is a non-profit continuing education concept that is a marvelous opportunity for those who love to learn, are intellectually curious and interested in wide ranging cultural topics from art and architecture, musical theater and opera to global affairs and the Islamic world. Each seminar is moderated by well respected and accredited professionals and have a limited number of participants, creating an intimate environment in their Townhouse 5th floor spaces at 45 East 78th Street.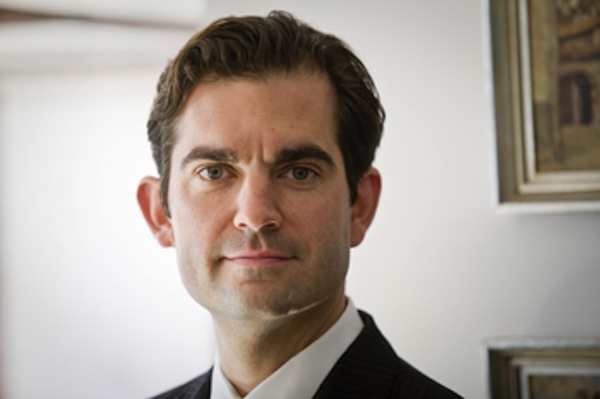 The seminar I attended, Understanding the Art of Today by art advisor Lowell Pettit was a fast paced, enlightening 1-1/2 hours touching on many aspects of the contemporary art scene. It reminded me of watching the original Tinker, Tailor series – total engagement was required if you didn't want to miss a morsel. From the latest art updates (The Chelsea 'Space Race,' an Art Fair watch, Yayoi Kusama's migration from Gagosian to Zwirner, the progress of the downtown Whitney, the continuing MOCA/LACMA merger proposal, etc) to the concept of curatorial collaboration, I learned more in those 90 minutes than I could ever have gleaned on my own or in a traditional school setting.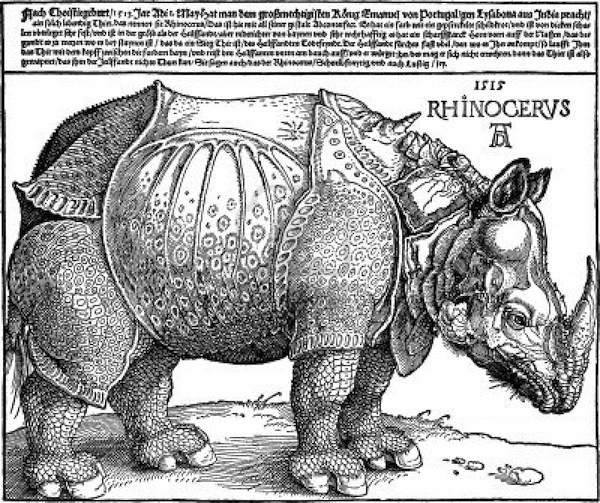 One of the most interesting threads was the idea of cross cultural exchange in art across continents and eras. Earlier this year, a Durer woodcut, "The Rhinoceros" sold for $866,500 at Christie's, setting a record for the artist. Not only did this illustrate that the market is not purely focussed on post war art, but it sparked a conversation regarding fantasy and invention as reportage. If this rhino looks a little more Gaultier clad than the zoo variety, that is perhaps because Durer had never actually seen one. He based his drawing on reports of an animal that was a gift from an Indian Sultan to the King of Portugal. Despite his fantastical invention, the drawing was very popular and considered by many to be an accurate depiction until the mid 18th century. And for centuries, this image became inspiration for artists throughout the western world.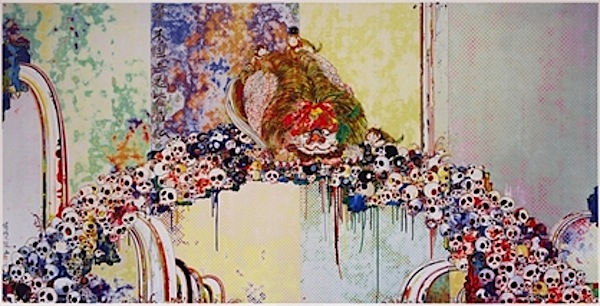 Pettit likened this phenomenon to the example of contemporary Japanese artist Takashi Murakami's work which occasionally includes depictions of Chinese lions, such as this "A Picture of the Blessed Lion Who Stares at Death." Ancient Japanese artists frequently copied Chinese drawings of lions in their work. And yet, Chinese artists of the era had never actually seen a lion, as they are indigenous to Syria and India.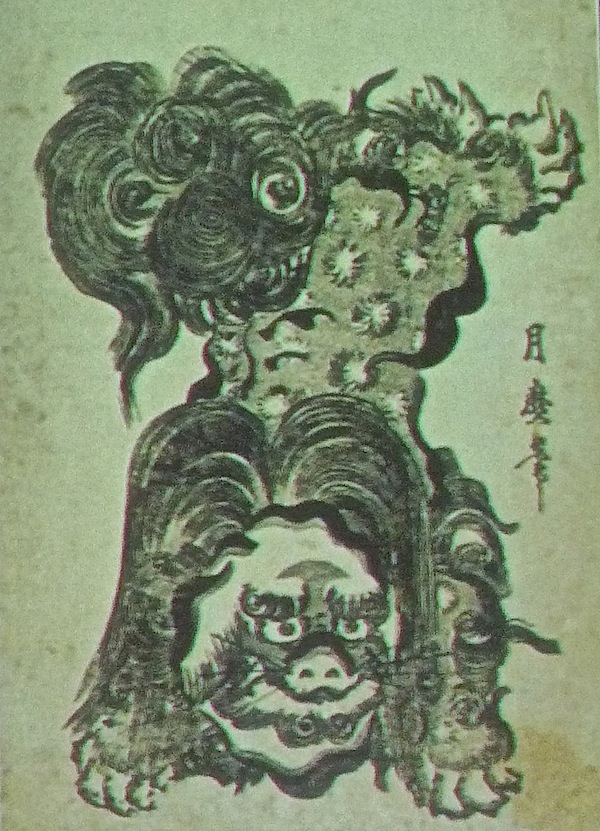 So yet again a cross cultural depiction without primary account witness led to creative renderings that spawned centuries of artistic misinformation. Even now, knowing what a real lion looks like, Murakami chose to include a traditional Japanese form based on fantasy and invention as a commentary on Japan's social and cultural society. So fascinating!
photo courtesy of nybg.org
And this was just one aspect of Pettit's impressive talk. In addition to this and all the subjects mentioned above, he also touched on the hybrid of inspiration in art using the recent Basquaiat show at Gagosian as an example, the shift of art from hanging on walls to becoming one with the floor (think Carl Andre or the upcoming Met Roof Garden exhibition by Imran Qureshi) and the trend toward art in public spaces (The Water Tank Project, Tony Smith in Bryant Park and Philip Haas' Arcimboldo inspired Four Seasons at the NY Botanical Garden, above) Thinking back, it is just incredible how much material was presented in just 1-1/2 hours.
I am thrilled to have discovered the Roundtable Cultural Seminars and look forward to hopefully attending another when a new group of seminars begins in June and then again in the fall. If you might be interested in joining me, you can find all information on their site roundtableculturalseminars.org.
And do stop back tomorrow (Tuesday) when our next Stylish Shopping video airs!