The beautiful porcelain line of Marie Daage is the perfect follow up to the fabulous tabletop designs from the recent charity events. For generations, the Daage family has been hand painting on fine porcelain, and after attending the prestigious École du Louvre, Marie joined the family tradition. I was thrilled to finally see the collection in person at Maison et Objet in January.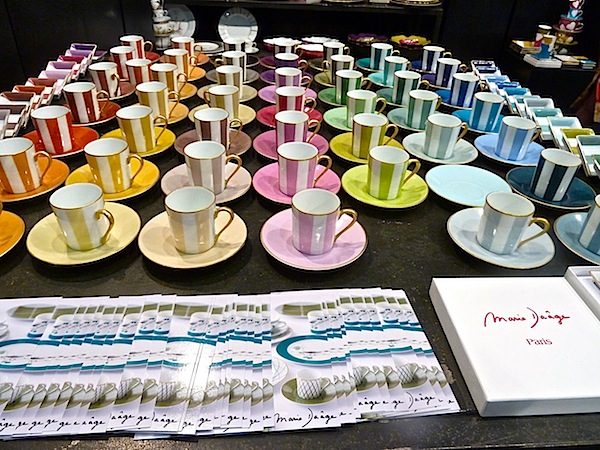 Like many of the companies I admire, Marie Daâge has found a way to successfully blend the heritage of traditional technique with fresh and innovative designs. Working closely with the artisans in Limoges, Marie approaches her metier like haute couture. Each piece is hand painted in Marie's workshops and is made to order.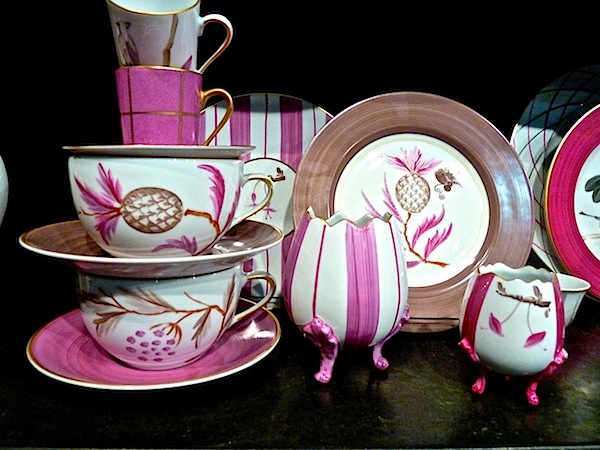 Working with a palette of 50 colors, Marie creates collections with an elegant and playful joie de vivre. Because each piece in a collection is unique, the line offers imaginative ways to mix and match to ensure that whatever you select is a unique representation of you.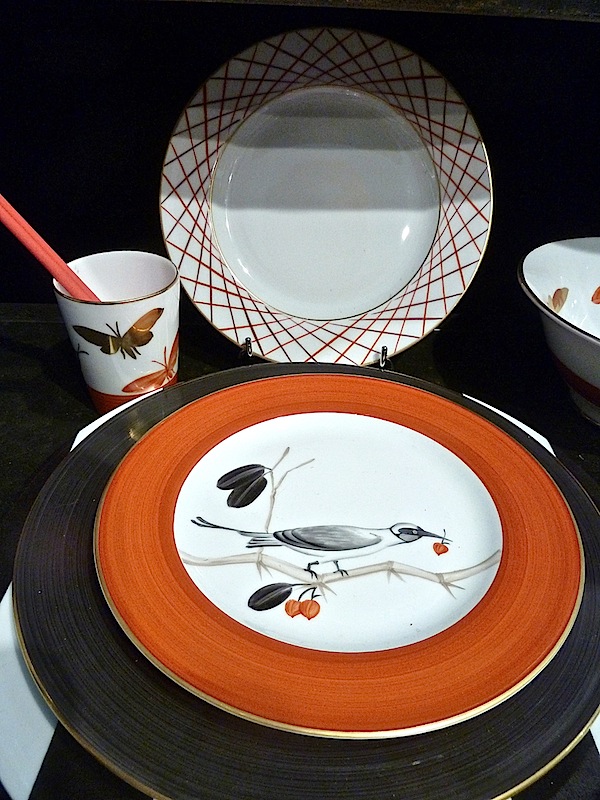 Each collection has a story, often alluding to moments of splendor in France's history. La Pagerie, below, for example, is a tribute to Josephine de Beauharnais, Napoleon Bonaparte's first wife. A patron and muse of the arts, the empress played a decisive role in developing the classical Directoire style. Butterflies and insects in delicate grey tones, reference her bucolic childhood in Martinique. Combined with colored stripes and black rims, the result is a tailored yet joyful pattern.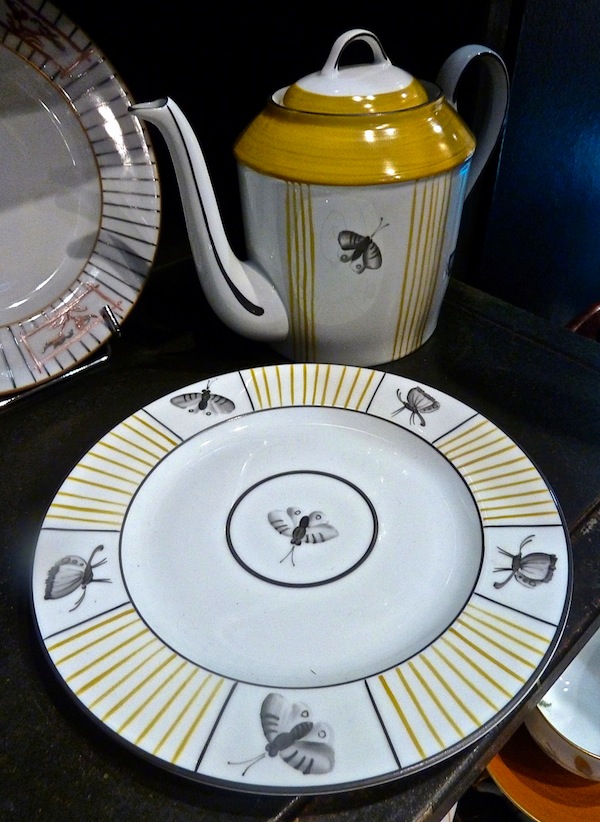 The charming displays offered imaginative combinations within collections and colorways.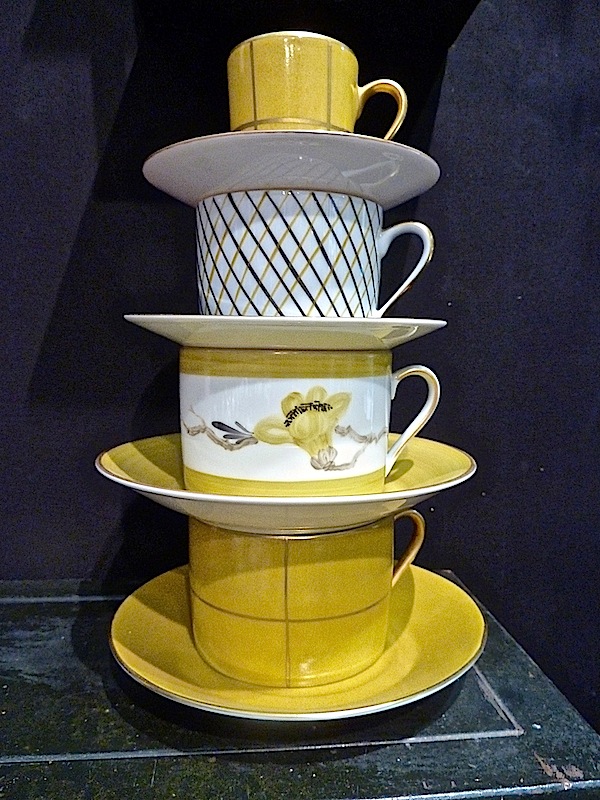 From teapots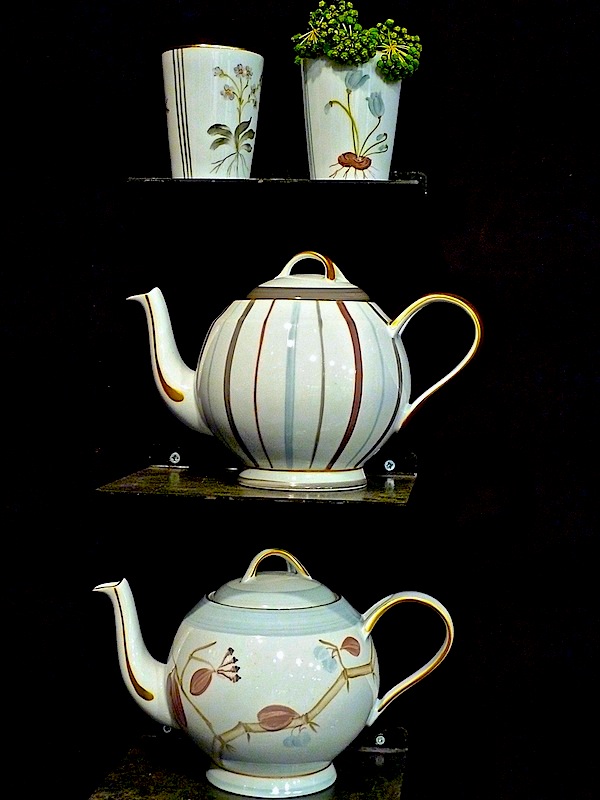 to cachepots, there are many ways of adding the the spirit of Marie Daâge to your home.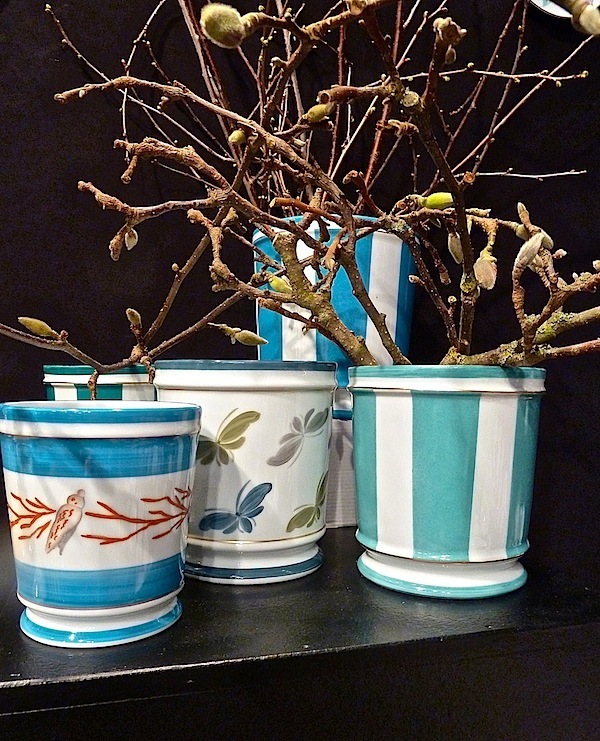 In addition to her collection, Marie has also worked with many prestigious names, creating custom products. These coffee cups were commissioned by Peter Marino for the VIP rooms of the new Chanel shops.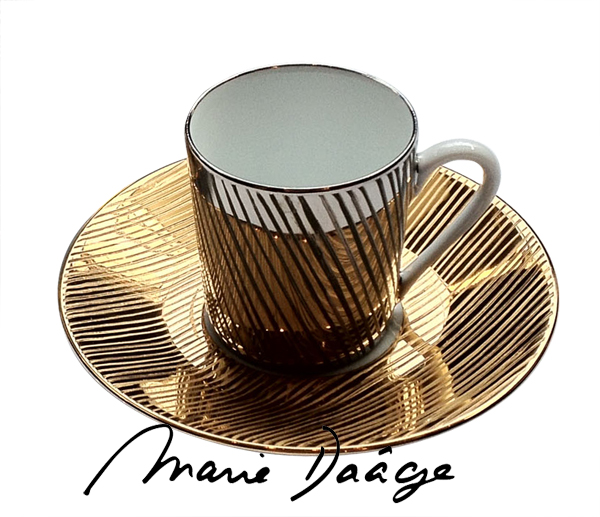 She has, in addition, worked with such luminaries as Jacques Deniot, Nini Ricci, the Hotel Le Crillon, the Brasserie du Louvre, Nina Campbell (for whom she created the collection Par Coeur) and created special collections for the Grand Véfour Restaurant, private jets for Dassault France, private yachts and many well known personalities. It is not surprising that in 2012 Marie was awarded the prestigious Legion d'Honneur.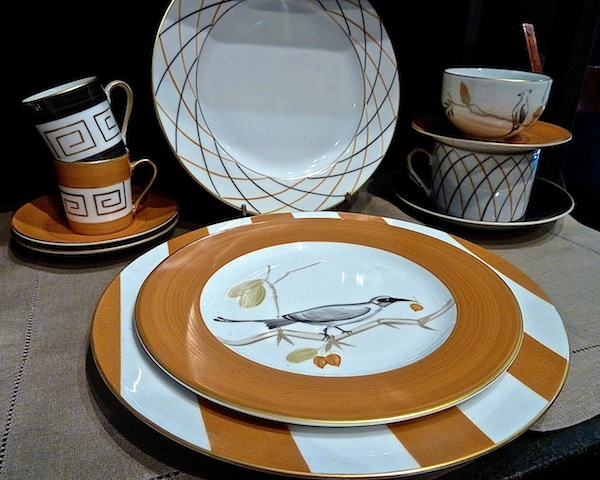 Purchasing the creations of Marie Daâge is more than merely buying a product. It is beginning a collection of functional art that represents a certain lifestyle, a French way living. A life of good food and good friends, sharing the pleasure around an artful table set with thoughtfulness, and creative imagination.