Although today is normally Wednesday Wines, Terry was having technical difficulties. Luckily I remembered I had never shared with you my picks from Liz Lange's and my NYC shopping spree for BEHIND THE Q.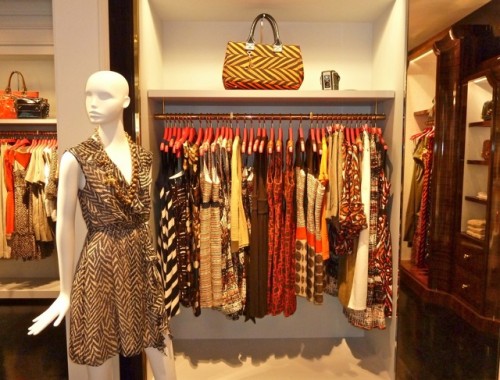 It was tough to narrow things down at the Milly Madison Avenue flagship boutique. There were so many cute choices. I am loving the new longer lengths this season. This Tamuda Bay jersey dress is a fabulous versatile piece. Dress it up or down, it would be perfect for our travel article yesterday as it can fulfill so many functions.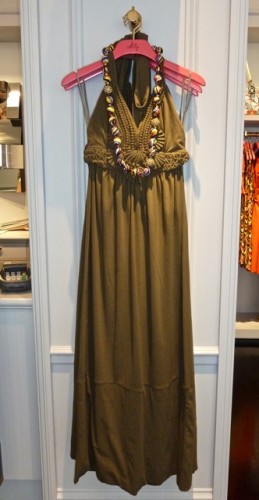 I loved almost everything from their new fashion jewelry line but this fabulous beaded cuff really caught my eye. Like Liz, I adore chunky jewelry, and this fun piece would work perfectly with everything in my summer wardrobe.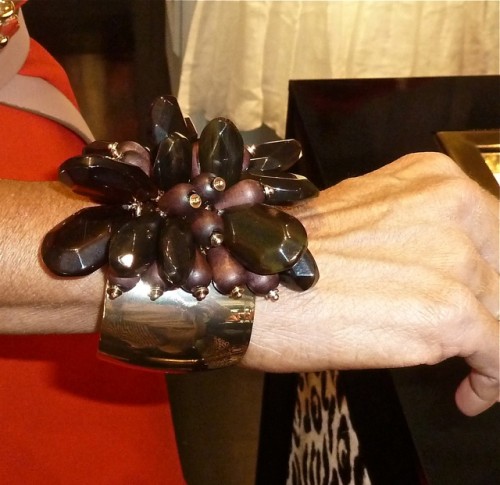 It took all my resolve to resist this charming Keyhole Ruffle Blouse until I discovered there were none left in my size. There's a reason this versatile blouse was so popular. For day or night this silk top with its sophisticated boho attitude is a go anywhere wardrobe winner. It's still available in the pretty ink color in a few sizes online.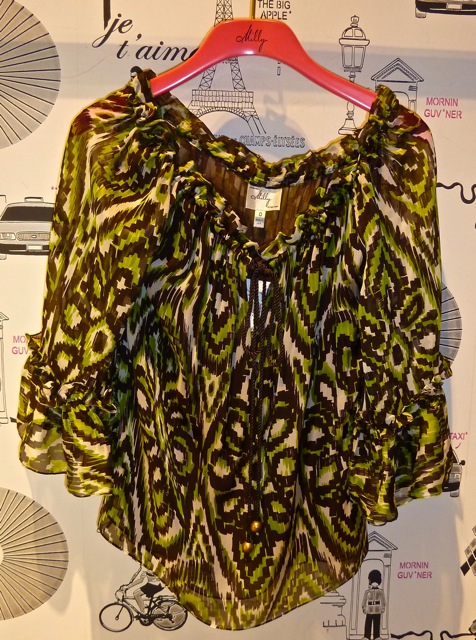 At Calypso, it was love at first sight with these fabulous Antik Batik Akan Thong sandals. With just the right amount of sparkle they could go directly from day to dinner, especially with a long flowing maxi.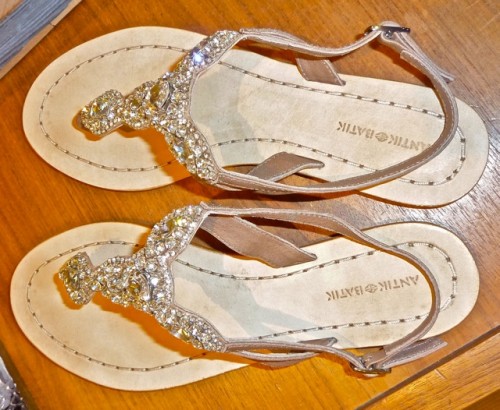 This adorable Santi Inka Clutch  is just the right size and style for a night out at the beach. The turquoise and orange combination is classic summer and the beading has a fun retro 60s vibe that made me crave the scent of Bain de Soleil.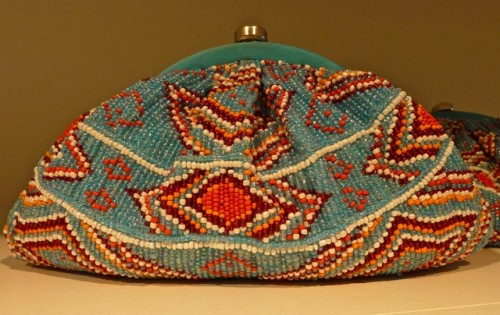 Gale Grant was like being in a penny candy store. The jam packed colorful cases put me into sweet jewelry overdrive. This statement set of cuff and earrings screamed summer glam. I really chose them for the cuff, but I can see the earrings would be stunning as well – think caftan chic.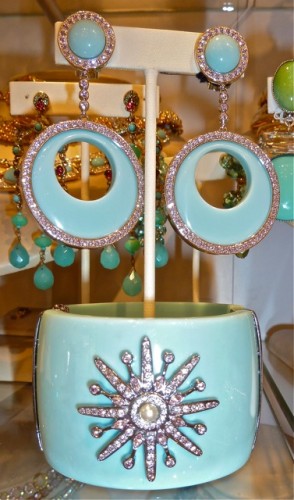 Another statement bracelet was this fabulous animal cuff by Kenneth Jay Lane. You know my penchant for all things orange and coral.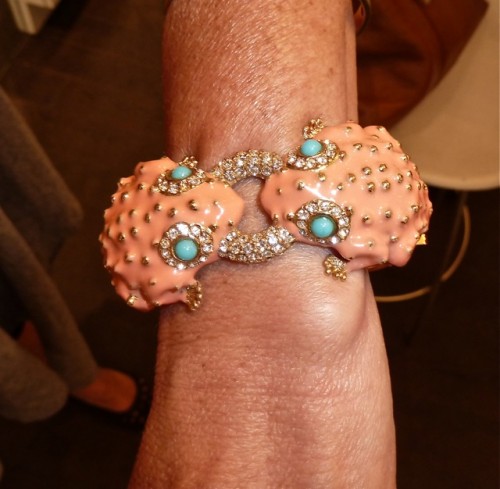 And like many of the terrific finds at this little jewel box, this versatile bracelet could go anywhere all summer long. I'm afraid my shot just doesn't do it justice – it's really a wonderful style that has a timeless classic appeal.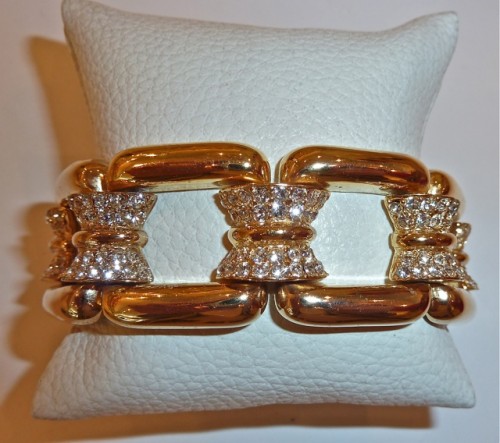 What a fun day we had! It was a whirlwind of commando shopping – window shopping my wallet is happy to report!!