I am certainly not alone in my espousal of the belief that style knows no age. And it seems lately that the fashion world agrees. Phoebe Philo's enlightened choice of Joan Didion as the official muse for her spring campaign set off unprecedented online fervor.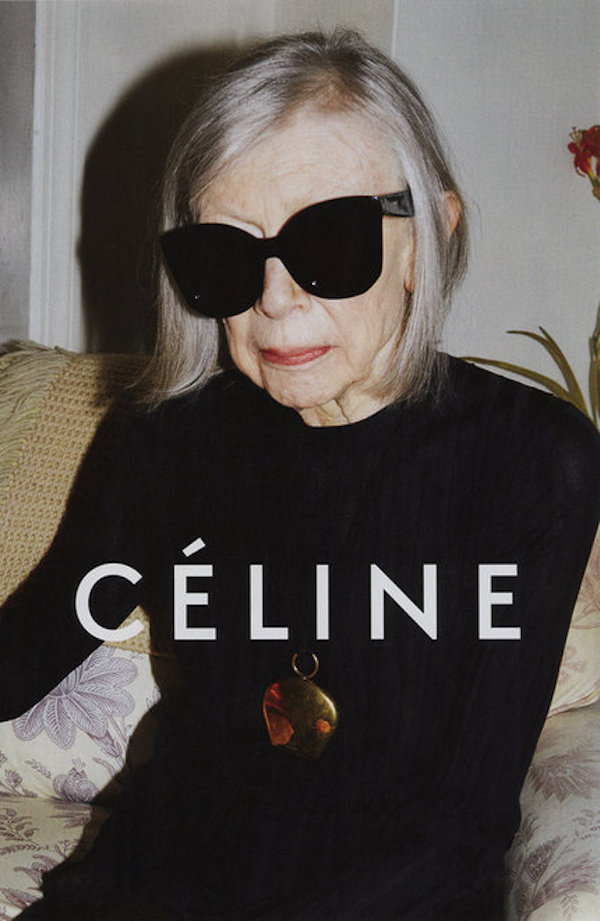 After all, it isn't often that an intellectual octogenarian has a starring fashion role (her short stint at Vogue notwithstanding). But it was perhaps the spot-on synergy with a label long associated with the understated sartorial cool of the thinking woman that gave rise to such buzz.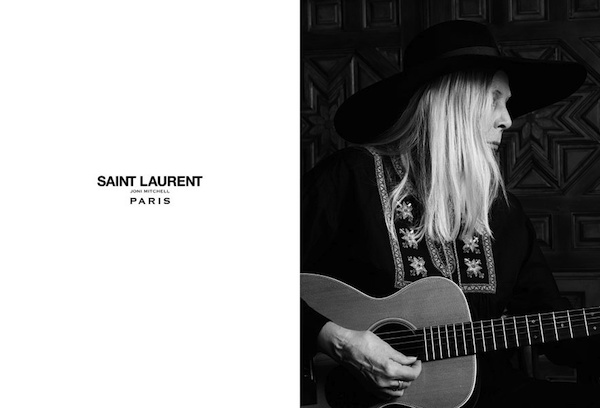 And right on the heels of Céline's news, Hedi Slimane announced that Joni Mitchell is the latest in the Saint Laurent Music Project, a black and white portrait series building on the relationship between music icons and the fashion house. With the continuing 70's love on the runways, Joni's iconic free spirit seems just right for the spring folk-inspired collection.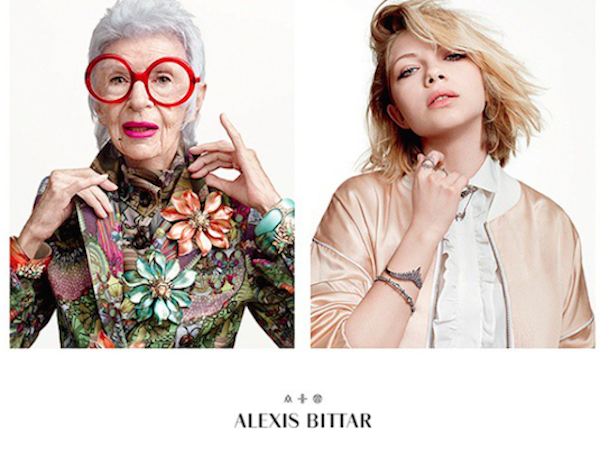 These are hardly the only collaborations lately between older women of style and major brands.  Iris Apfel, at a spry 93, alongside fashion blogging ingenue Tavi Gevinson, is the latest face for jewelry label Alexis Bitter. Anjelica Huston, at what seems a downright youthful 63, did a stint for the Gap in the fall and 69 year old Helen Mirren is l'Oreal Paris' new UK ambassador, admirably insisting that her images not be retouched.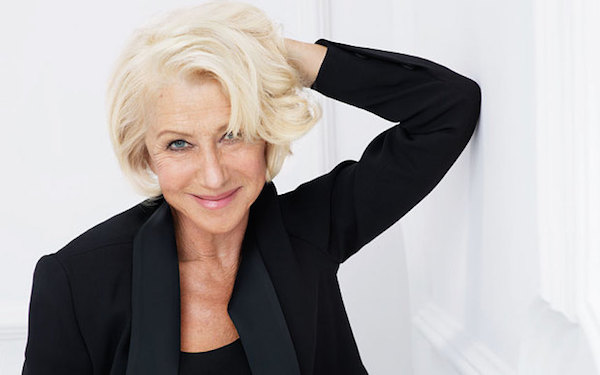 While I applaud all these choices, I also think a word of warning may be justified. In the best of all possible worlds, admiring and celebrating older women of style should be a normal part of our culture.When a sudden flurry of ad campaigns flaunts a certain segment, it can feel forced and part of a fad and actually be counterproductive to the original sentiment. How wonderful that we honor women of accomplishment, whose contributions have lasting meaning in a culture that is often focused on less noble success. So let's keep it on the high road, mix it up, recognize women of all ages, the precocious talents of the young as well as the continued productivity of those further along. Because each can inspire the other and prove that style and substance don't have to be mutually exclusive.