As many people are getting ready for summer travel, I thought I would offer a few of my favorite packing tips for when I go away.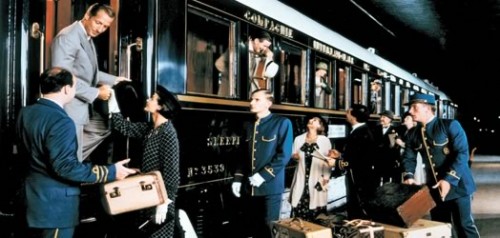 As far as determining what clothing to bring, I have learned all I know from my sister, who used to travel around the world for work. She is an expert at packing efficiently for ultimate chicness at every occasion. The key is to plan your wardrobe around one or two basic hues. You must be brutal with yourself when choosing – no exceptions!  My summer wardrobe usually revolves around navy and white with pops of color thrown in with jewelry, scarves, tanks etc. Here is a perfect example of what I might bring to the beach where it gets cool at night. All of the pieces can easily mix and match with other items. Go from day from evening with changes in shoes, jewelry, bag and make up!! This casual outfit could easily be transformed for a dressier night out by switching out the sailor top with a sexy tank, chunky jewelry and heels! The light scarf could double as a shawl for a not-too-cold evening.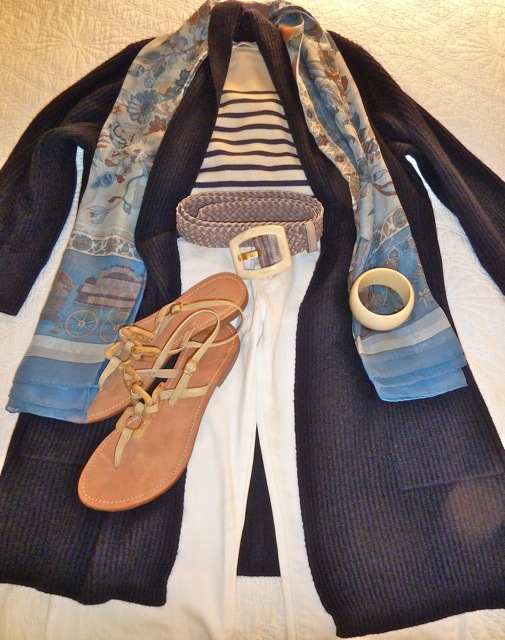 And here's one of my favorite travel secrets that was one of the best stocking presents I ever received (from my clever sister of course) – hem tape. That's how I wear the same white jeans with these flats and then my heels at night!! It's also handy for a variety of sartorial emergencies.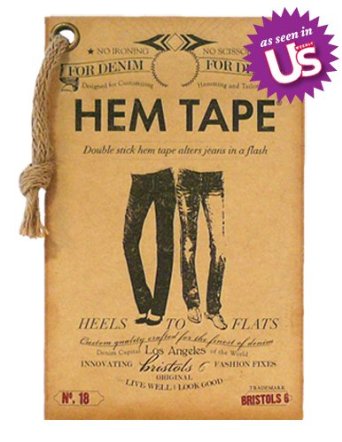 Another trick my sister taught me was invaluable the last time I went to Europe. Once you have planned your wardrobe, take photos of all your coordinated outfits with your phone or camera. It requires a bit of time but then when you are on vacation, you won't even have to think about what you are going to wear. Just refer to your shots and you're ready!! Here are a couple pictures from that trip which revolved around gray and camel.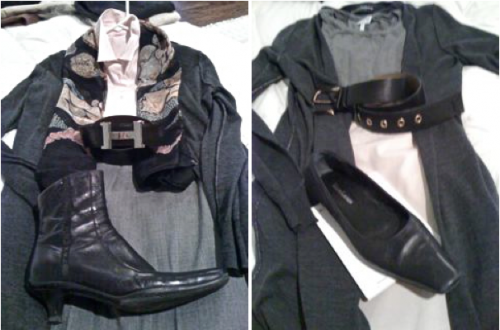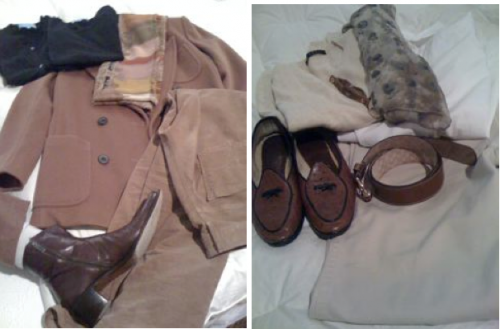 As for the actual packing, be sure to save those clear plastic dry cleaner bags. They are essential for keeping clothes wrinkle free. Just place your garment flat inside and then gently fold to fit your suitcase. I recently packed this micro pleated skirt for blogfest. Here it is being packed.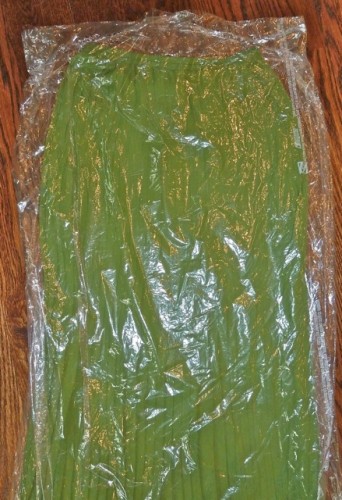 And see how perfectly it emerged – all those tiny pleats intact!!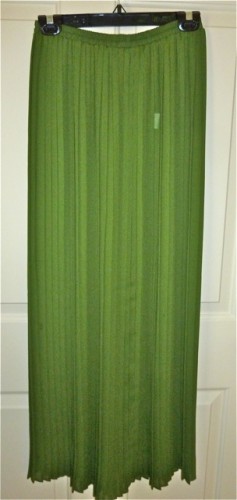 More travel tips soon!! Bon voyage!!