I am delighted to announce that I will be reporting today from the D&D Building in NYC for Spring Market. Along with twenty other design and lifestyle bloggers, I will be tweeting live from all the fabulous events that the D&D has lined up.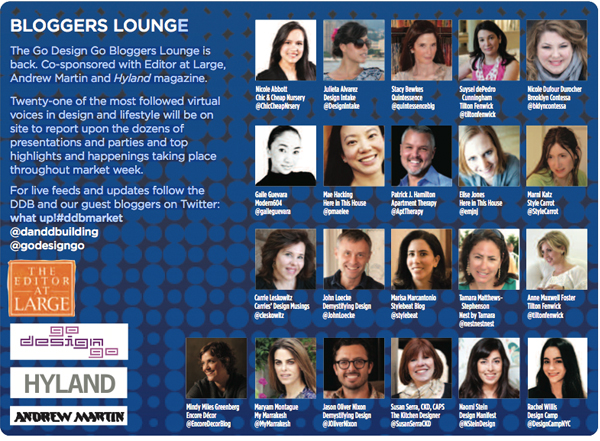 The day kicks off with keynote speaker WSJ Magazine editor-in-chief and author Deborah Needleman discussing design and her latest title The Perfectly Imperfect Home.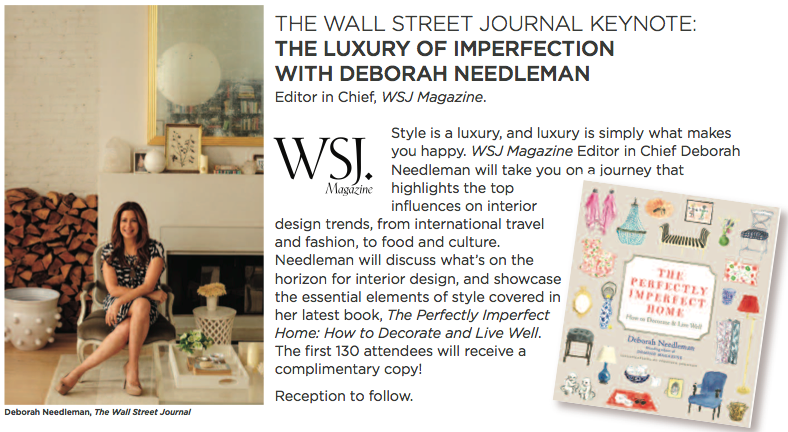 Throughout the day, showrooms will be introducing new collections and featuring designers and experts in the field. Editors-in-chief from local upscale publications Cottages & Gardens, New York Spaces and Interiors will all be leading discussions on various topics at Robert Allen/Beacon Hill, Maya Romanoff and Lewis Mittman.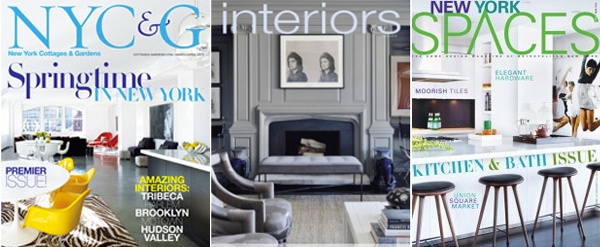 Designers, including 2012 Kips Bay luminaries Charles Pavarini and David Scott will be speaking, at Agostino and Lorin Marsh showrooms respectively.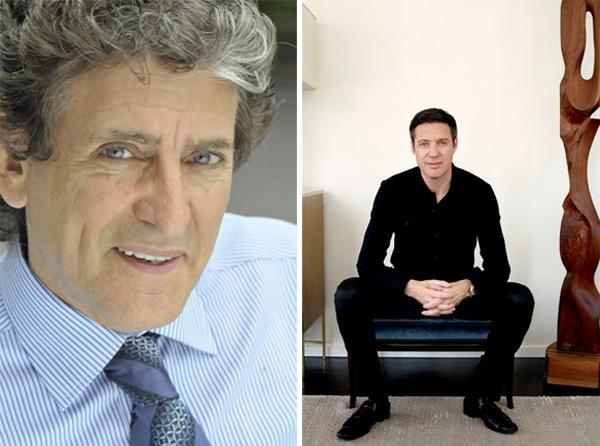 Legendary retailer Murray Moss and art consultant Susan de Menil will be talking about the intersection of art and design at the Fortuny showroom, co-sponsored by Modern Magazine as part of the Design Loves Art Talk series.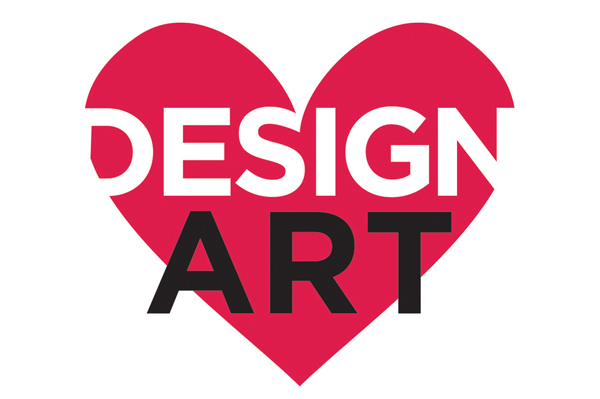 From bed making, to commercial lighting design to social media marketing to designing for children, a myriad of design topics will be discussed.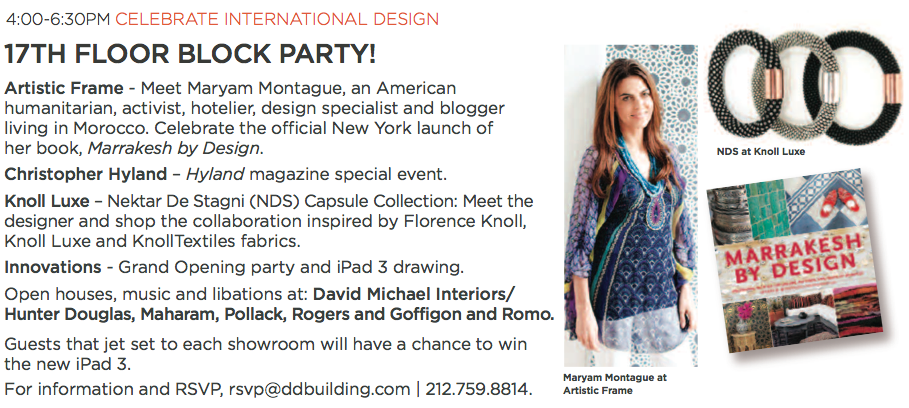 The day culminates with a celebration of international design at the 17th floor block party with author/hotelier/blogger Maryam Montague and the chance to win an iPad 3. If you're in the area, RSVP and stop by. If not, follow along on twitter or stop back here and/or my colleagues' blogs for highlights of the day.