It would have been easy to fill the entire week with organized activities and new ways to experience Paris. The trick, of course, is to find the right balance of tried and true, cultural and local activities and free time to explore. And each person, family or group has to find their own equilibrium. We had the additional challenge of finding interesting adventures appropriate for both a young teenager and a young woman.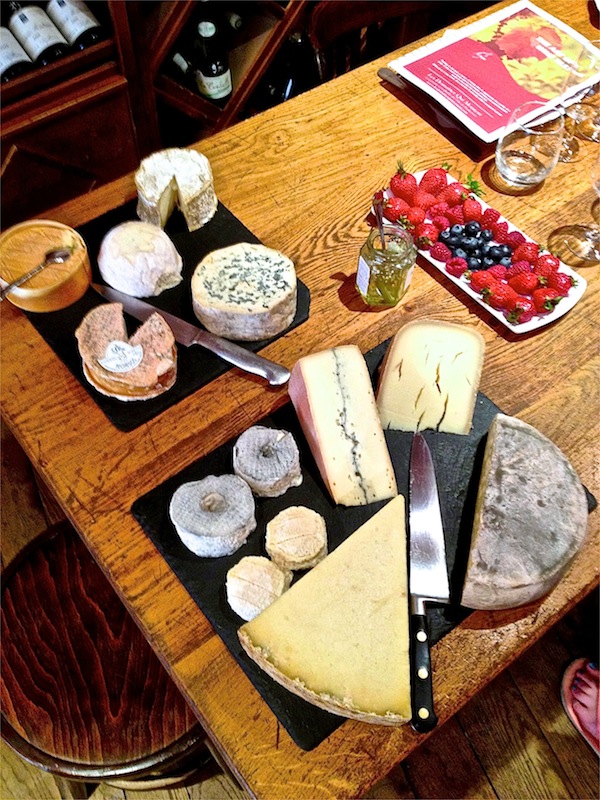 Food is always a reliable theme with our crew so a wine and cheese tasting was right up our alley. We headed over the river to a charming small wine shop where the proprietor and welcoming host, Nicolas, led us through a delicious series of wines with accompanying cheeses. Nicolas' family started as vintners in Burgundy but as smaller producers, needed an outlet to sell their product so opened a shop. Decades later, they now own 5 shops in Paris and 25 throughout France.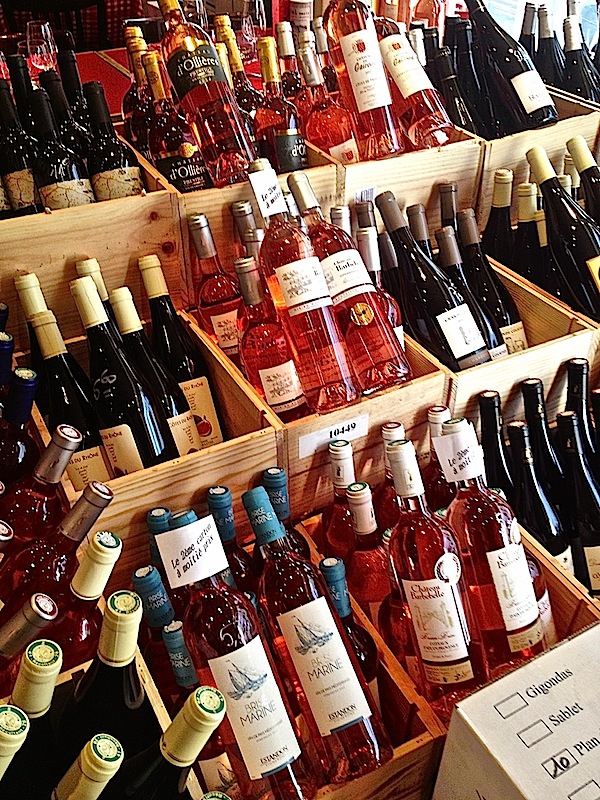 A cheese aficionado, my younger daughter was perfectly happy to eat her way through the session as my older one was eager to learn more about appreciating and understanding the world of wine. Nicolas took us through the basics, explaining how to examine the appearance and smell of the wine before tasting. We began with a clean Sancerre blanc, paired with a creamy chèvre. We then moved on to white Burgundy with a Haute Cotes de Beaune, delicious with the goat cheese but also a gruyère. We had reds from Cotes du Rhone and Graves de Vayres, finishing with a fabulous Alsatian Gewürztraminer.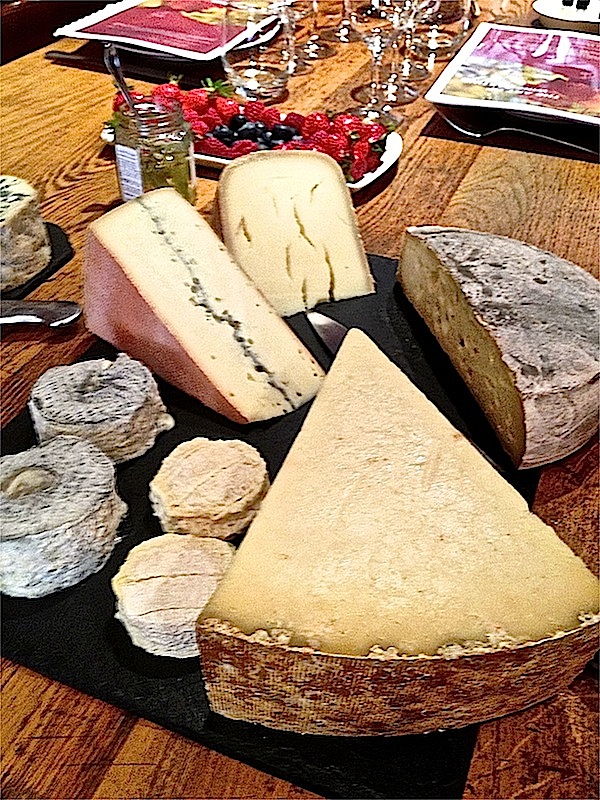 The accompanying cheeses were excellent as was the perfectly ripe fruit, but one of the hits of the session was the homemade wine jelly made from the gewurztraminer. It just made every morsel that much tastier, providing a sweet, slightly spiced counterpoint to the cheeses. I am secretly hoarding a bit for a special occasion – let's see if I can manage to hold off til the holidays!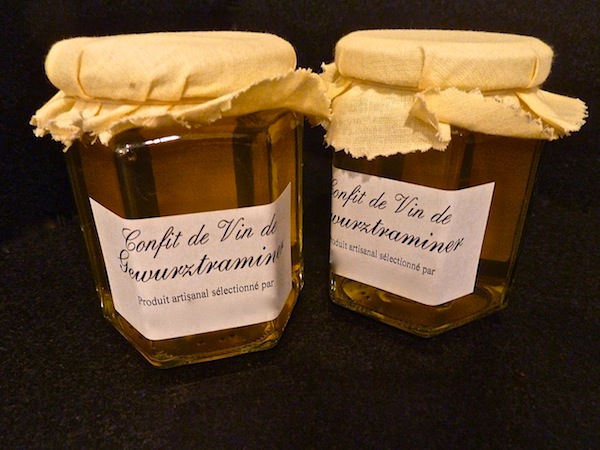 Our final special session was a perfume workshop with a "nose." In a lovely apartment in the elegant 16th arrondissement, we learned about the process of composing scents with a personable and chic perfumer who has consulted for Givenchy, Christian Dior parfums, L'ORÉAL et les Éditions de parfums Frédéric Malle. In her beautiful space, we analyzed different bases and themes (floral, woody, amber…) to discover which components, when combined, resulted in a scent we each liked.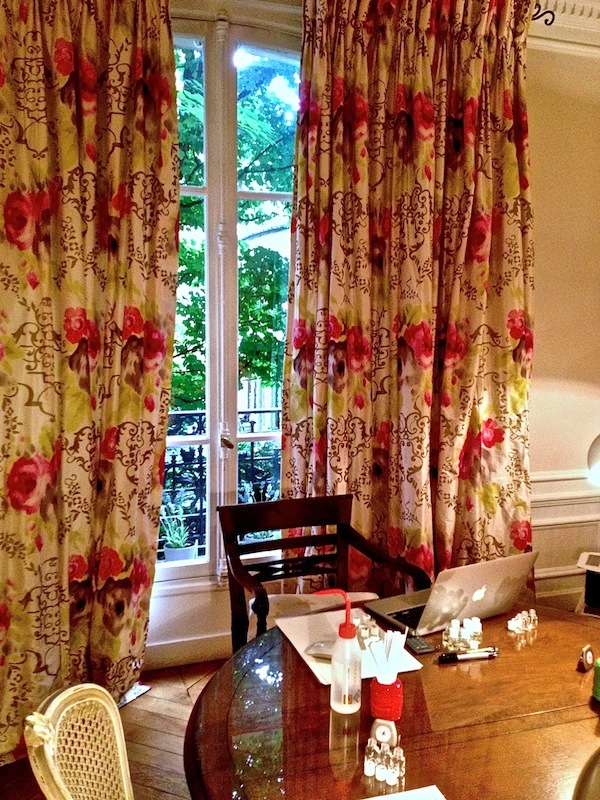 Working with a wide variety of essential oils and infusions, we each created 3 different scents, based on systematic proportions of known combinations, which we then customized to our preferences, with the advice and some finetuning from our expert.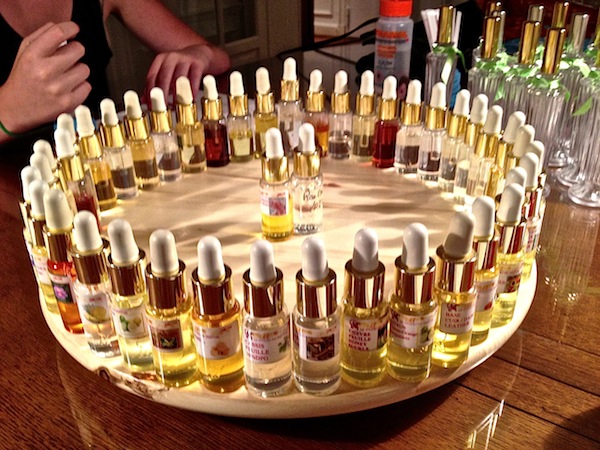 From these three, we then each chose one scent to take home. Our instructor carefully prepared each perfume, weighing the exact number of drops, with a final presentation in a classic bottle.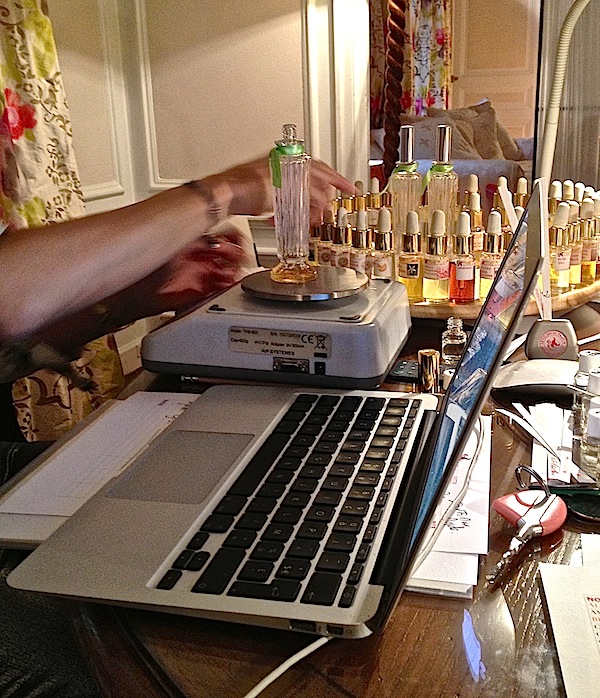 When I returned home, I was amazed to discover how similar it is to my regular favorites – I am nothing if not consistent!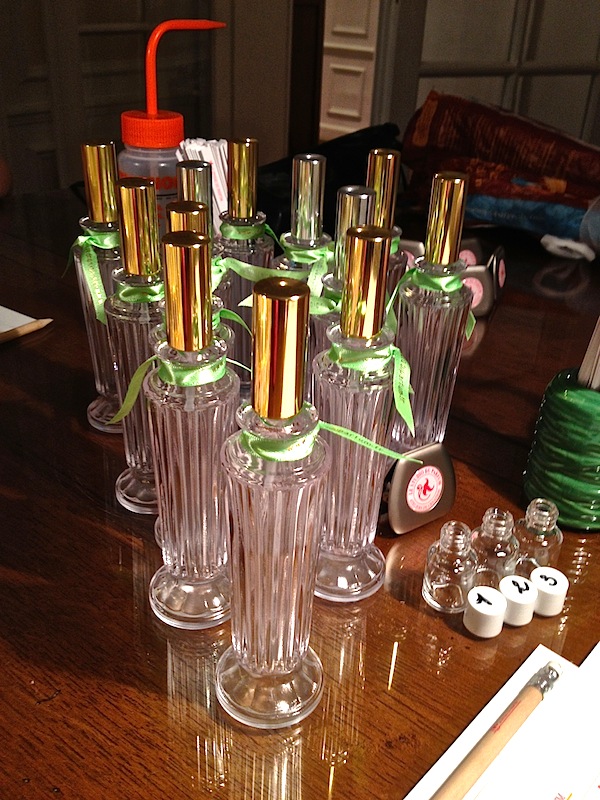 Both these experiences added to the breadth and depth of our Paris sojourn. Using all our senses to learn and broaden our horizons was an enlightening and yet fun adventure – a new way to experience Paris.