If you're following along on Instagram, you know that it's been a busy few days in Los Angeles. In between our shoots, I managed to get a quick peek at a few of this year's LCDQ Windows for Legends featuring this year's theme One of a Kind. An instant favorite was designer Tammy Connors'  Flora meets Fauna: A Study in Paper for Hollyhock.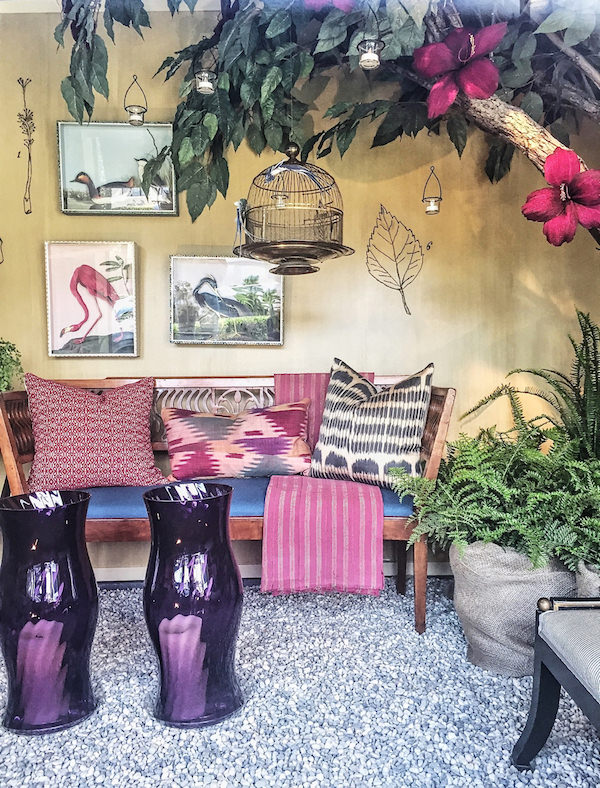 Here Tammy marries inside and out with a lush scene incorporating Beth Scanlon's beautiful Audubon bird boxes. I have been lusting after the William Yeoward amethyst hurricanes ever since I saw them at tabletop market.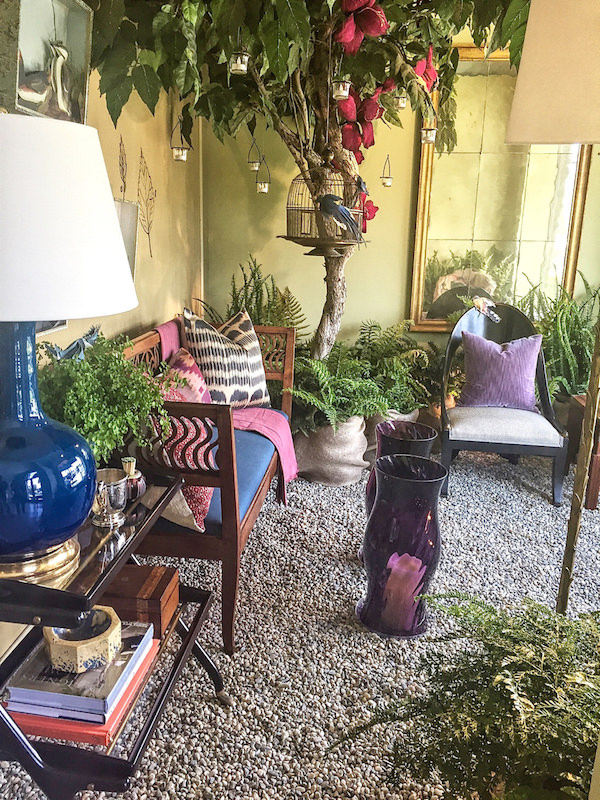 In the other Hollyhock window, Nina Campbell designed a whimsical yet luxuriant space with her monkey themed Barbary toile.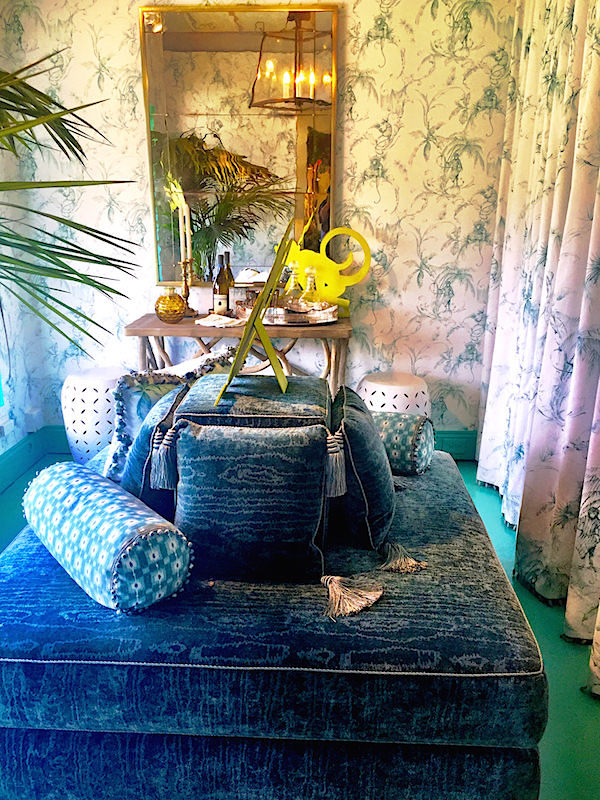 Tommy Chambers created an inviting eclectic space for his Welcome Home window for Reborn Antiques. A salon style gallery wall with a great mix of art and textures felt personal and engaging.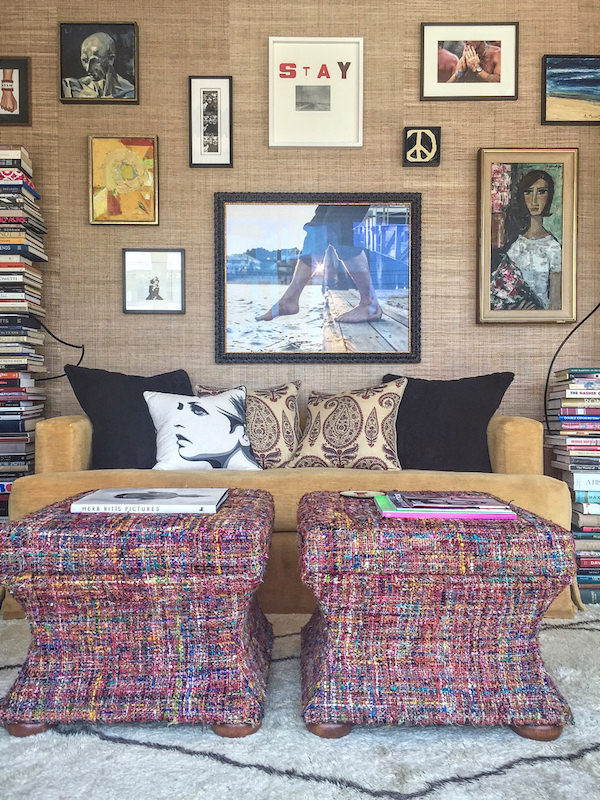 A fabulous screen of fascinating photographs, piles of books and a soldier standing guard makes for an interesting layered space.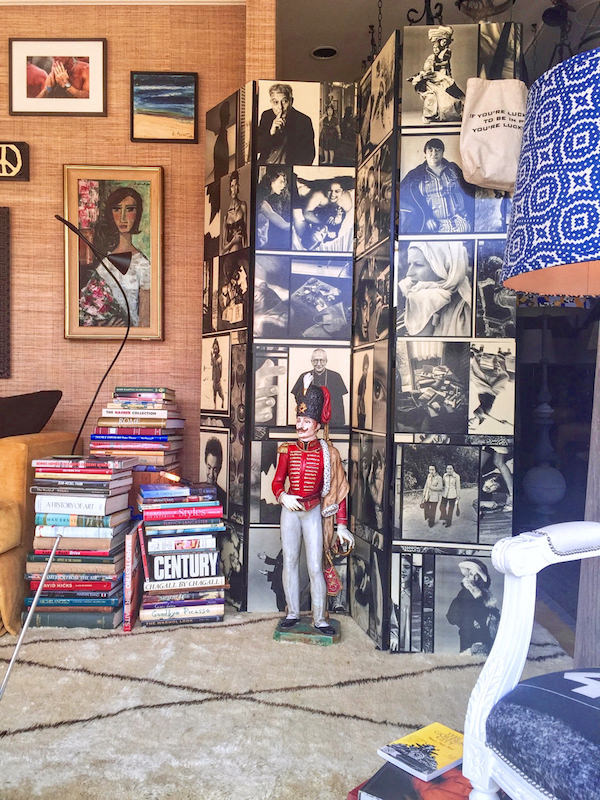 While I could only include snippets of the windows, you can already tell that Molly Luetkemeyer's window for Harbinger by Hand is a scene of great pattern and texture. Starting with a beautiful bold custom colored Fromental wallpaper, each item is a handmade bespoke creation by the artisans represented at the store.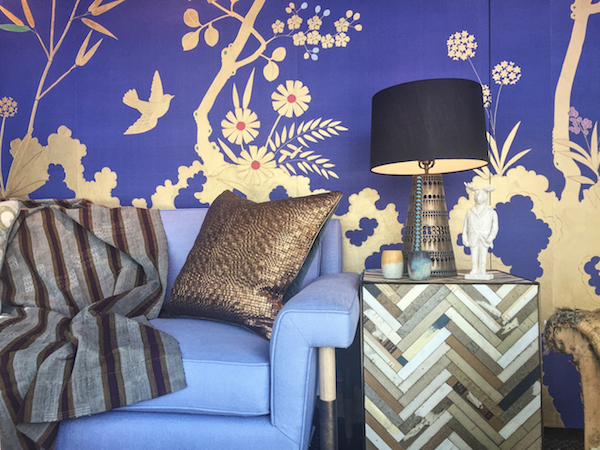 Bill Ingram's color scheme for Kristen Buckingham's window is so very quintessential. The bright orange toile with bold blue diagonal stripes feels fresh and of the season.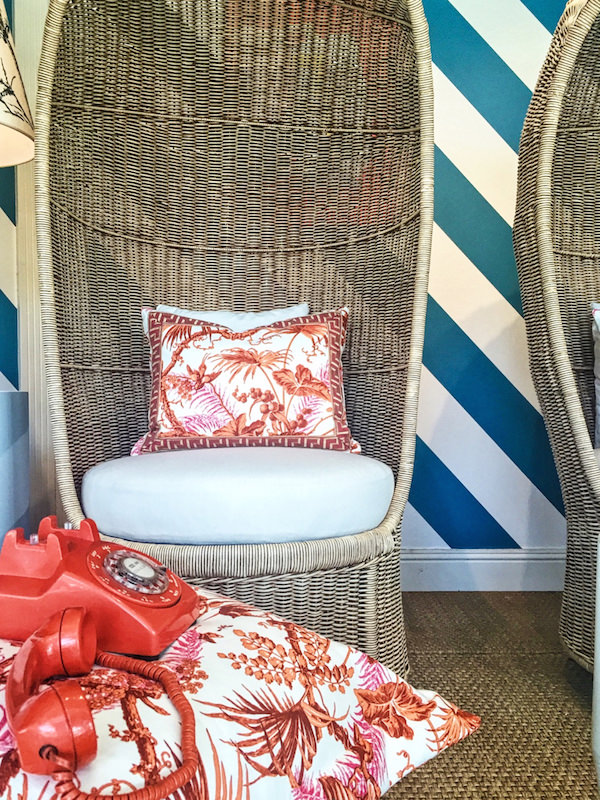 Patrick Dragonette designed his own window with a peek into a lush and sensual bedroom. Apologies for the partial selfie (as close as I'm ever going to get) but I was trying to capture the sexy black lace covering the window.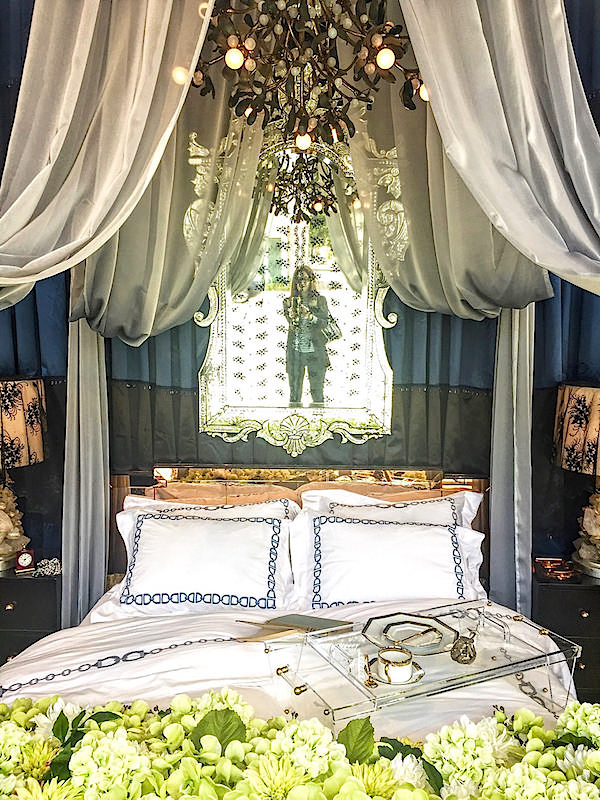 Melinda Ritz designed a bright, bold and graphic statement for Hollywood at Home with a playful reference to the upcoming election.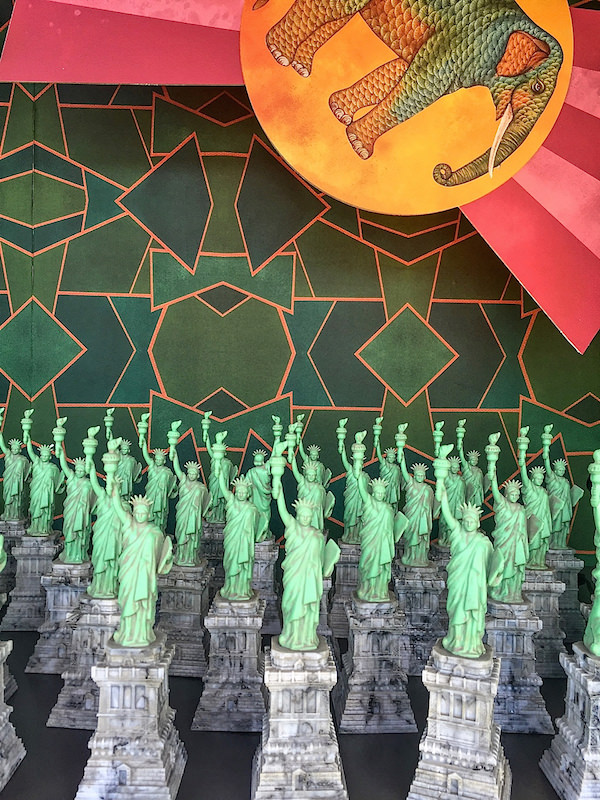 Vincent Jacquard's elegant window for Compas, entitled The Boromini Perspective, Roma, is framed by the beautiful William Gray Harris' giclée print of the same name.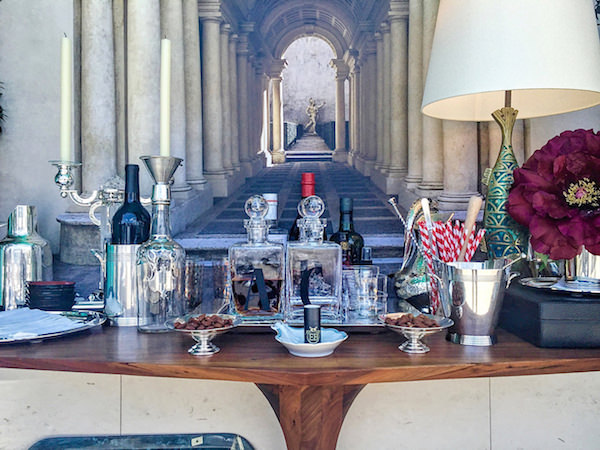 Silver and crystal accoutrements and stunning flowers from Eric Butterbaugh set a luxe and sophisticated stage.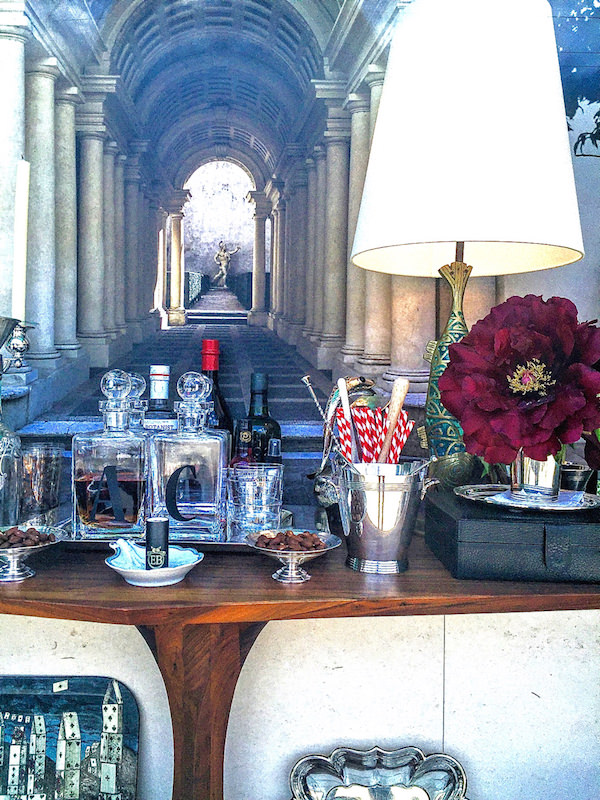 On one side, George Smith features Erinn Valencich with a rather mod nod to an earlier era.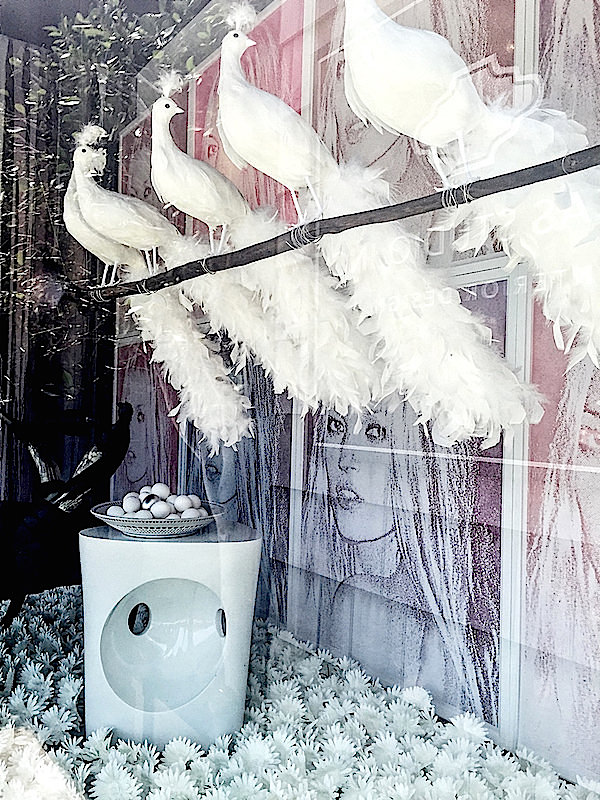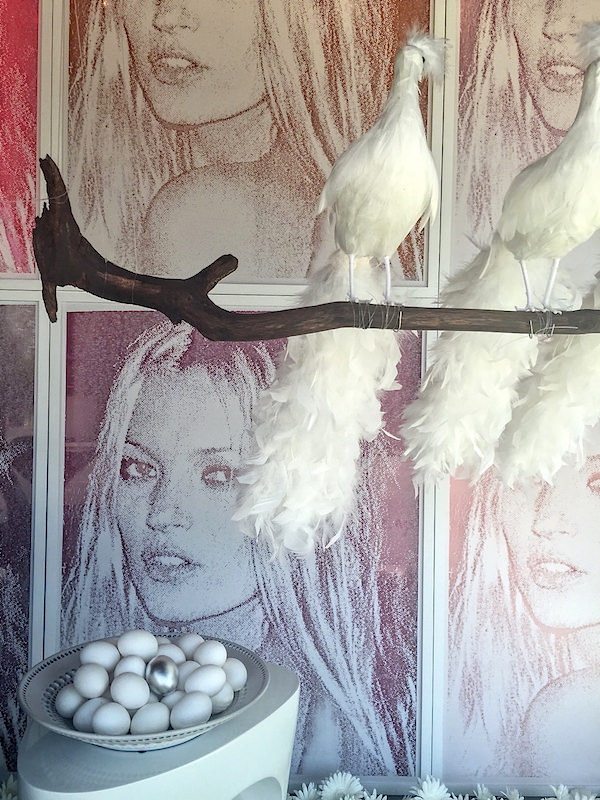 In their second window, Peggy Platner created a black and white sculptural ode, "Humanity," with a background of Louise Bourgoin's organic Le Couple fabric for Pierre Frey.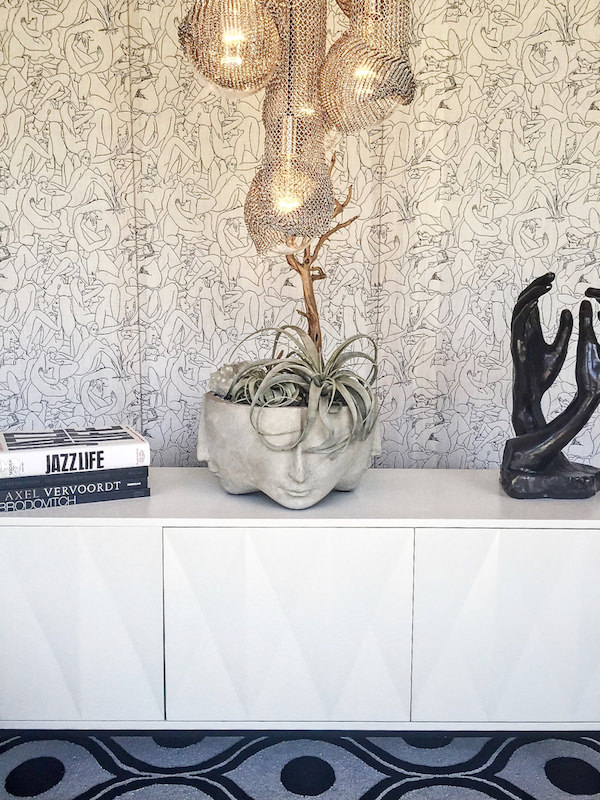 And the final window I spied was Schuyler Samperton's layered ode to one of a kind women with her signature eclectic chic flair for Waterworks and Dering Hall.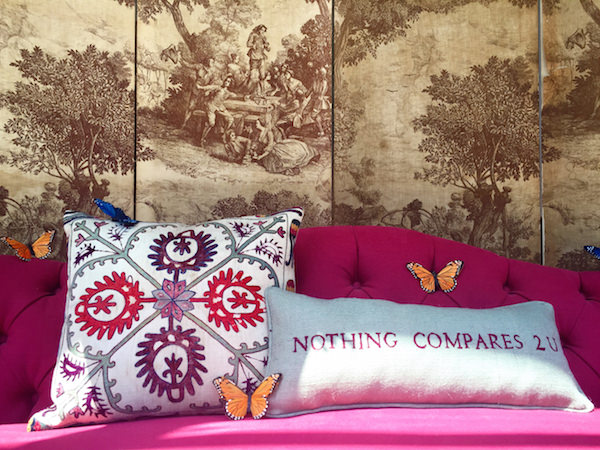 And of course loved seeing the doggie portraits in the back of the kitchen cabinet.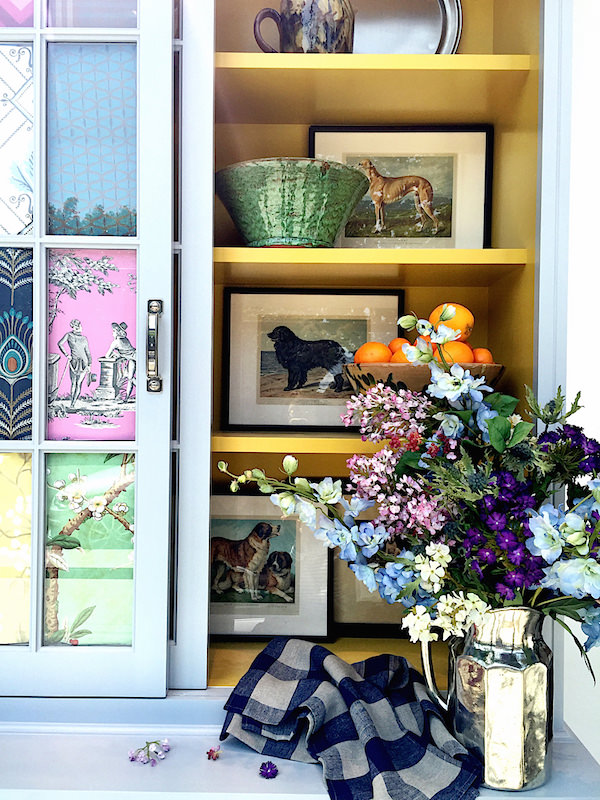 I only wish I had had time to see all of this year's LCDQ Windows for Legends. They are always so inspiring and inventive! Follow along on social media for a peek at all the fun here out west!