Several weeks ago I had the pleasure of traveling to Las Vegas with a small group of bloggers sponsored by Traditional Home to visit the World Market Center summer show. What a revelation!!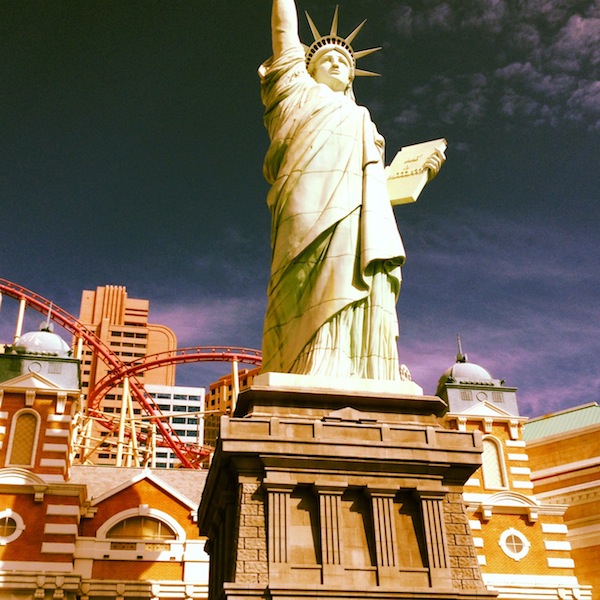 I had actually never been to Vegas and although we spent most of our time scouring the show, it was impossible not to take in a bit of Vegas flavor, although sometimes it felt like a surreal version of home. Staying at the lovely new Aria hotel, we were treated to fully automated rooms which made me feel like a technology neophyte. Everything could be controlled with the touch of a button and when I had mastered the sheers and curtains, I was treated to the amazing early morning view below.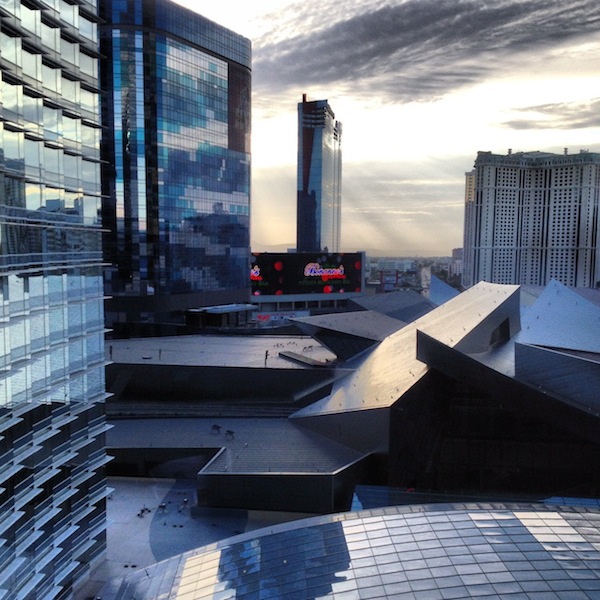 Although World Market Center is enormous, it is conveniently compact and self contained, all easy to navigate within a short walk across the plaza.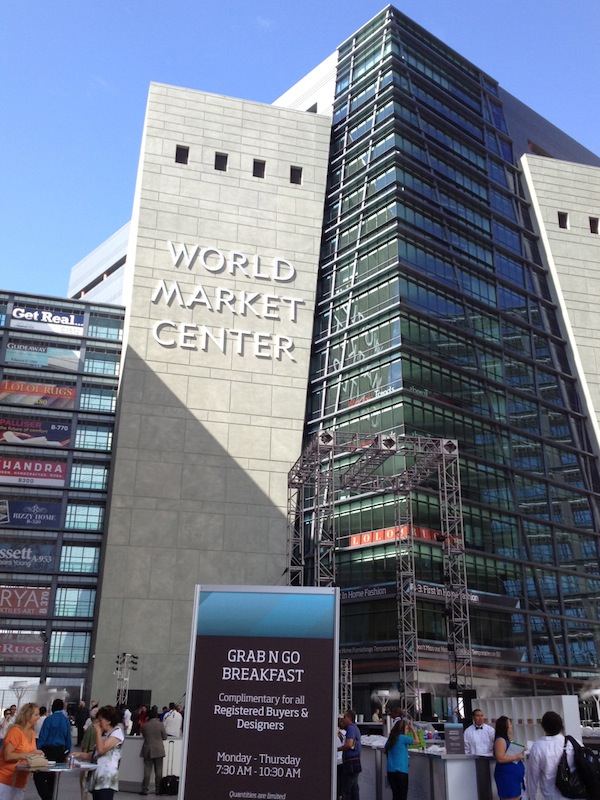 Thank goodness Traditional Home was so organized and had a home base for us where we could meet, rest our feet and grab something to eat or drink.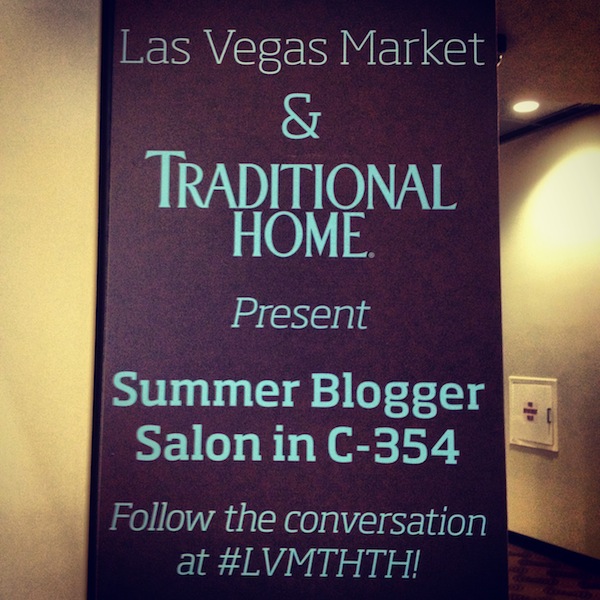 They also organized a fun treasure hunt throughout market that helped facilitate getting to know many of the showrooms.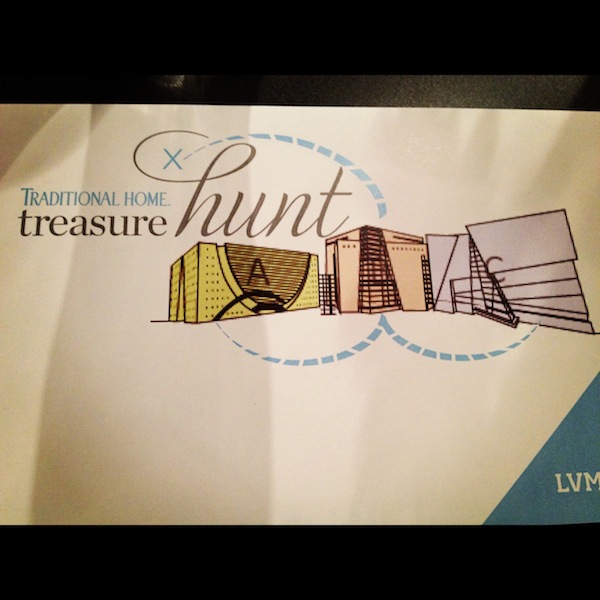 I think everyone agreed that Vegas offered amazing price points for a wide variety of design. It's always challenging to take everything in on a first visit, but it's clear that one trend that is continuing for fall is bright pops of color. Whether you're looking for full on color blocking or a special piece to pop in a black and white or neutral scheme, one of the best sources at market was Lexington's glamorous Aquarius collection. With deco inspired silhouettes and a fashionable French élan, the grouping offers stylish statement pieces with plenty of punch.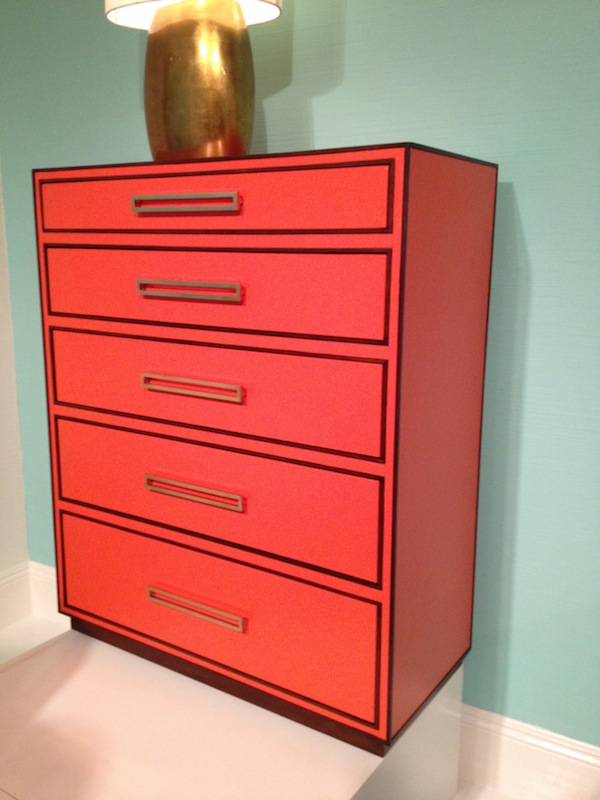 On almost all the bloggers' lists of favorites was this swoon-worthy Aria chest. In a butter soft Hermes inspired orange leather it was love at first sight. The entire collection, due to hit stores in November, is crafted with great attention to detail, including beautiful brass hardware.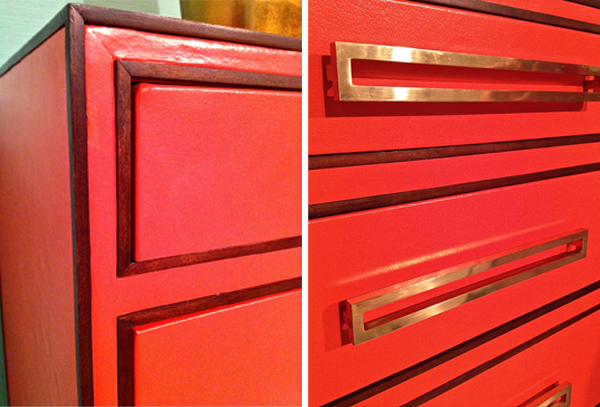 With high lacquer finishes, another market trend, offered in several color ways, it makes choosing a rather difficult decision. Which of these fresh colors do you prefer for this fabulous Neptune chest?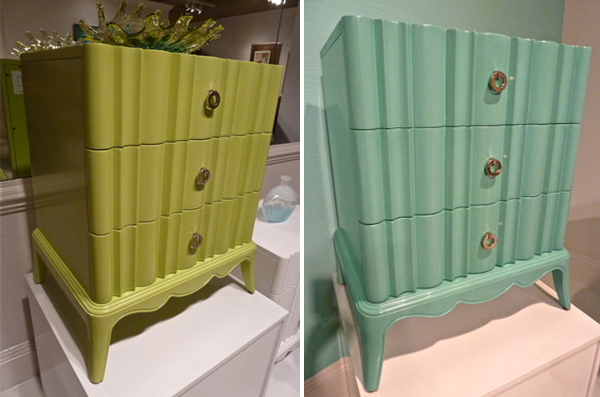 Black and white is always right and the classically chic Orion chest is available in either option.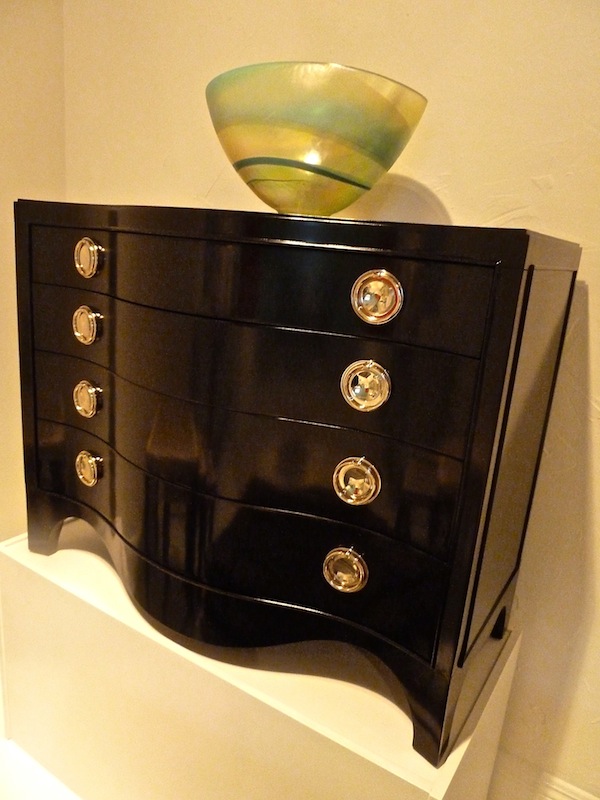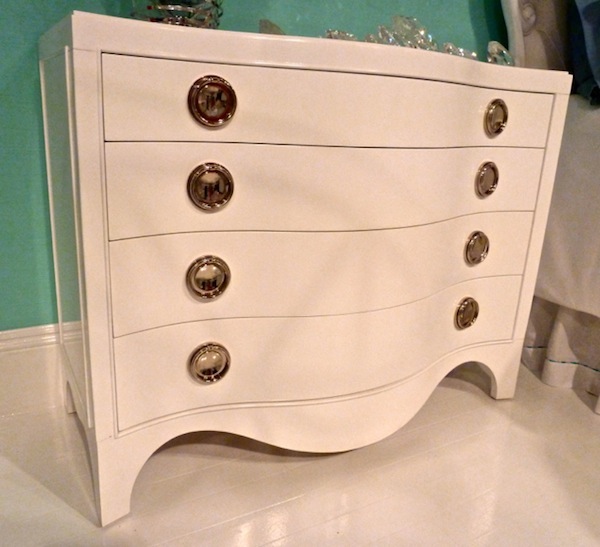 The mandarin red apothecary cabinet with its jewel-like hardware and feet would be a glamorous addition to any room.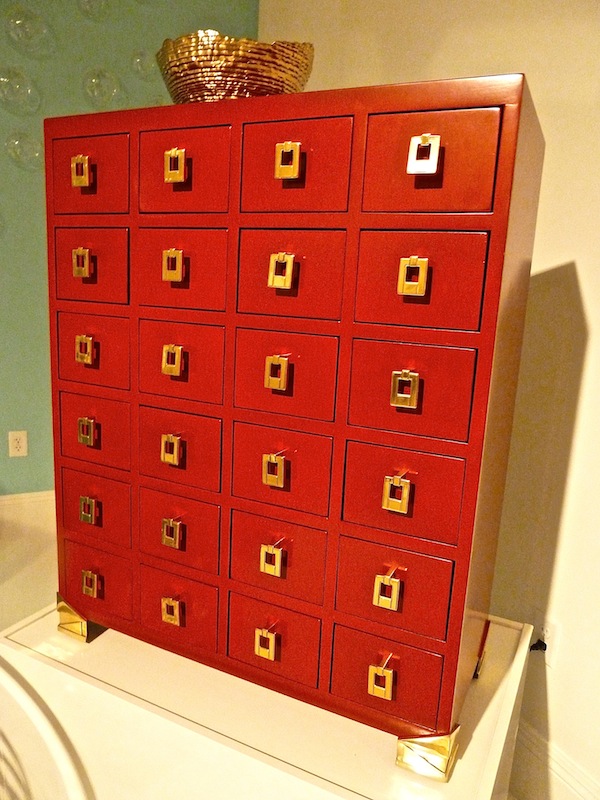 Even the upholstery pieces offered color rich options. The Althena Chaise in turquoise with ebony and nickel nailhead details is an updated version of a Freudian classic.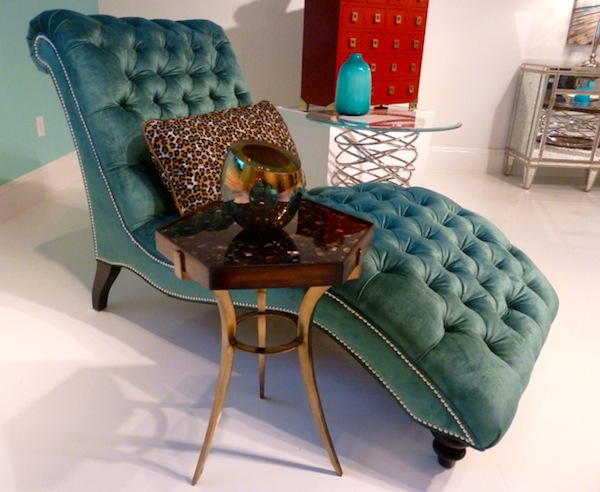 And the Image Accent table in front, with its gold and black mosaic penn shell top with gold plate cast iron legs is an incredibly useful size and shape – the perfect understated counterpoint to the larger colorful pieces. I encourage you to investigate the entire collection when it hits the retail market – it's definitely one to watch!!