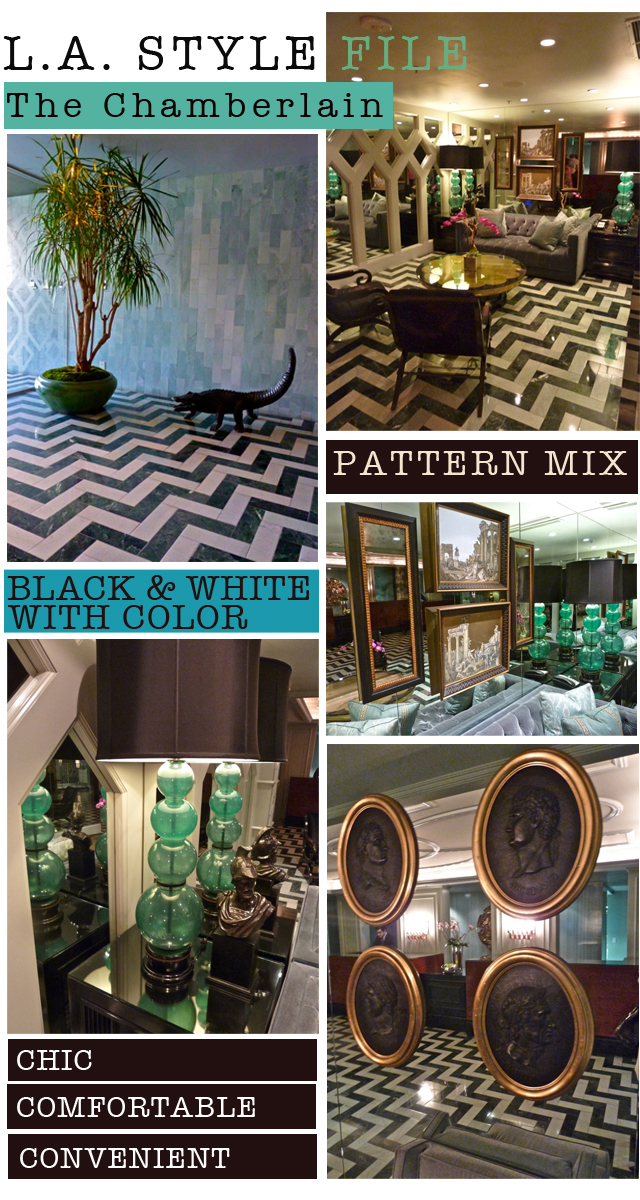 As most of you know, I was at the Design Blogger's Conference last week in Los Angeles. I hadn't been to the sunny state since I was nine years old when my mother, sister and I traveled cross country by train to visit my aunt. Those were the days when train travel still could be an elegant affair. We took the Twentieth Century from New York to Chicago and the California Zephyr from there to Los Angeles – it was quite the adventure.
While this was an adventure of a different sort, style was most definitely a part of the picture, including the fabulous Chamberlain Hotel in West Hollywood. Recommended by travel companion Suysel Cunningham of Tilton Fenwick, David McCauley's chic enclave was a total treat – a few more photos to come soon.
Almost immediately upon my return, I attended Blogshop, a rather intense two day introduction to photoshop taught by the stylish dynamic duo of designer Bri Emery and photographer Angela Kohler. Just like blog conference, it was sensory and inspiration overload, but in my enthusiasm, I just had to try my hand at the most rudimentary little something. So please indulge me as I pay homage to both my latest travel tip and a few new found skills!!