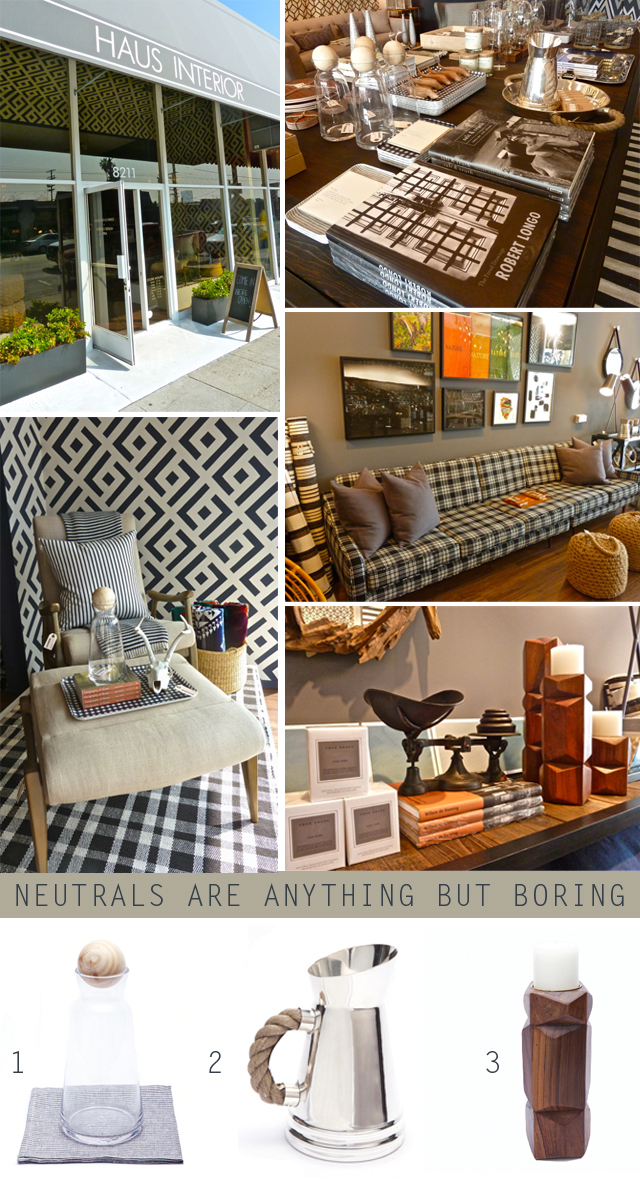 1. Large Copenhagen Carafe  2. Silver Rope Pitcher  3. Facet Medium Candleholder
One of my first stops in Los Angeles was Nina Freudenberger's new outpost of her NYC Haus Interior in Nolita (currently home to David Stark's Wood Shop). This chic shop is an oasis of neutral based furniture and accessories. Filled with graphic patterns, natural textures, streamlined glass and sparkling silver, it successfully walks the line between classic and fashion forward with tempting vignettes on every surface.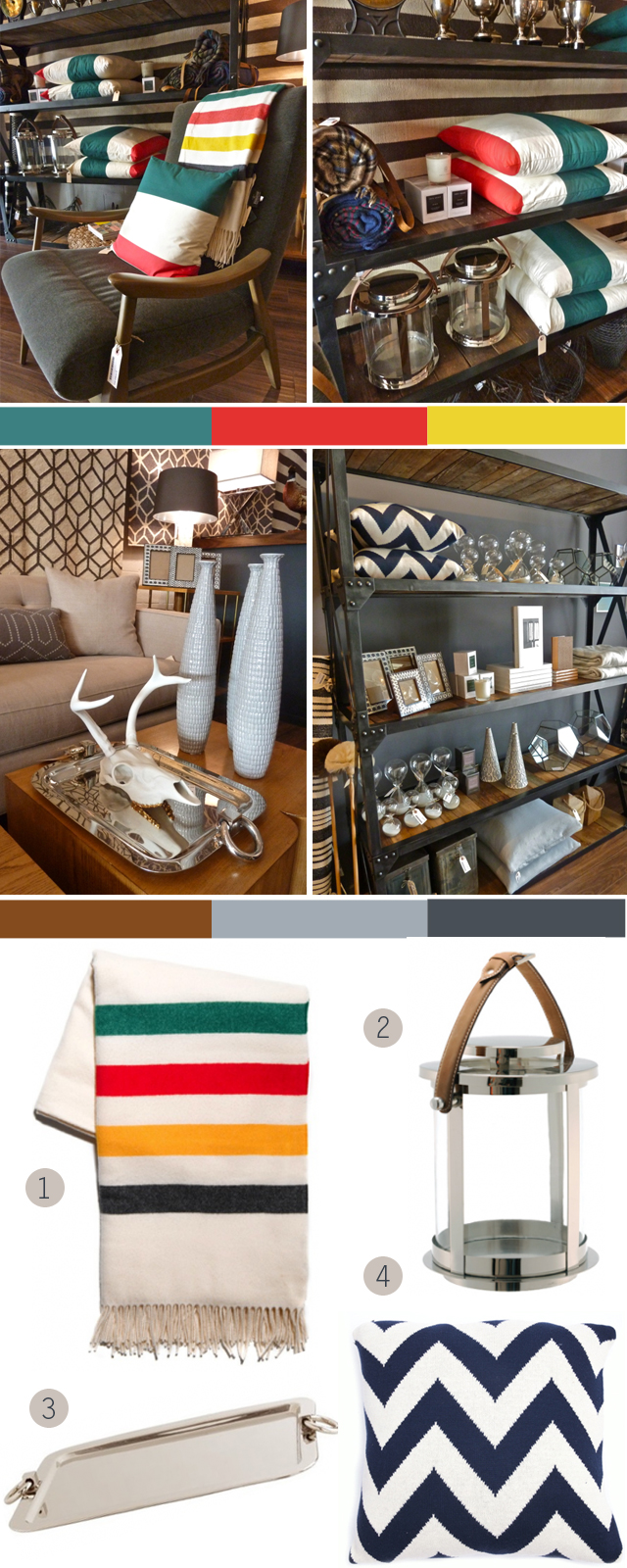 1. Pendleton Queen Blanket Arizona  2. Round Nickel Lantern  3. Polished Nickel Tray – small  4. Navy Chevron Pillow
As you've heard here before, it's all about the mix and Freudenberger is a pro, creating a sophisticated yet well priced assortment of classic pieces combined in a fresh and inviting manner. You'll want to rethink everything in your house after a visit to this stylish store – or just hire Haus Interior to do it for you!