During the flurry of spring design events, Kips Bay is always on everyone's list. This year, the anticipated show was back in an upper east side townhouse venue. Built in 1899, the Sharp Townhouse on East 64th Street is a five story almost 7,000 square foot residence with a handsome limestone facade.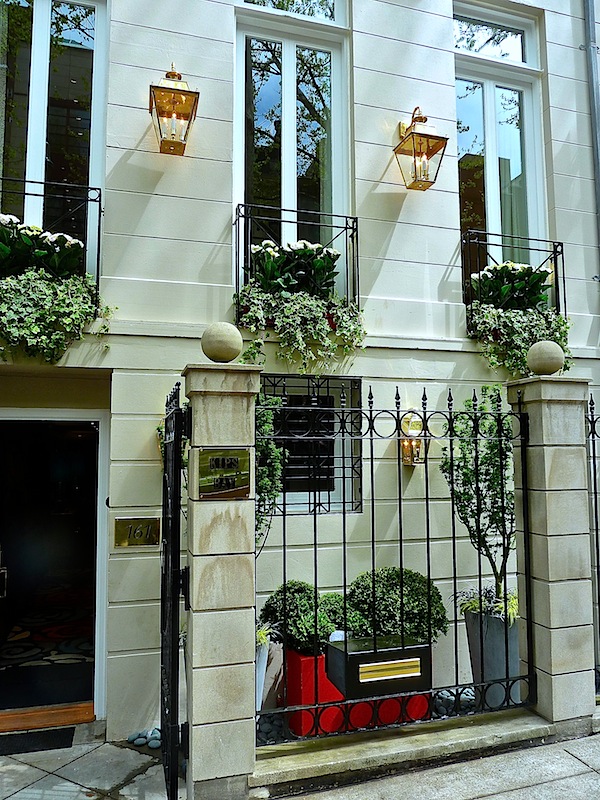 Upon entry, the first space is by designer Robert Brown, whose bedroom we just visited at the Adamsleigh show house in Greensboro, NC. His "receiving lounge" is a handsome textural study in neutrals.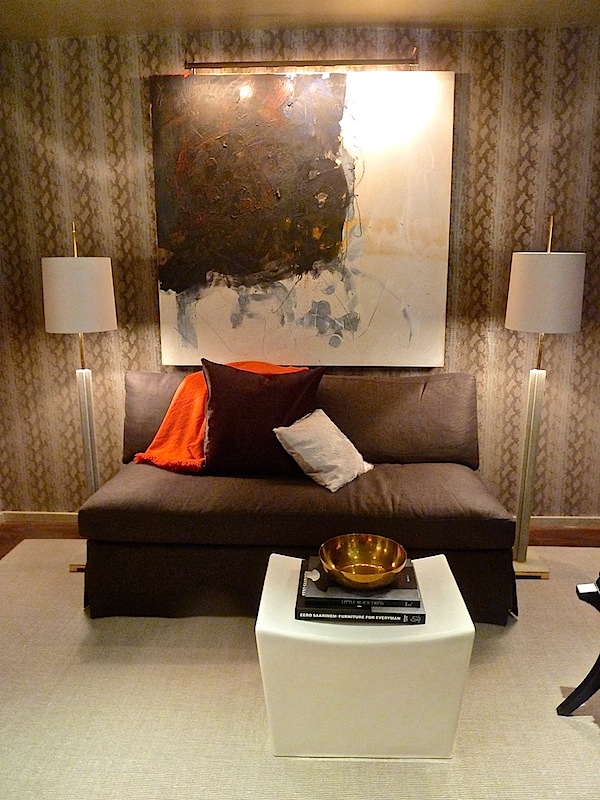 Swathed in snakeskin patterned walls in a paperbacked Kelly Wearstler fabric, the room featured a successful mix of contemporary classics with modern art and antiques. Here Thomas Pheasant's Cross Floor Lamps for Baker elegantly flank an armless Hickory Chair settee, echoing the coloration in Frank Wimberley's "Untitled Composition" above.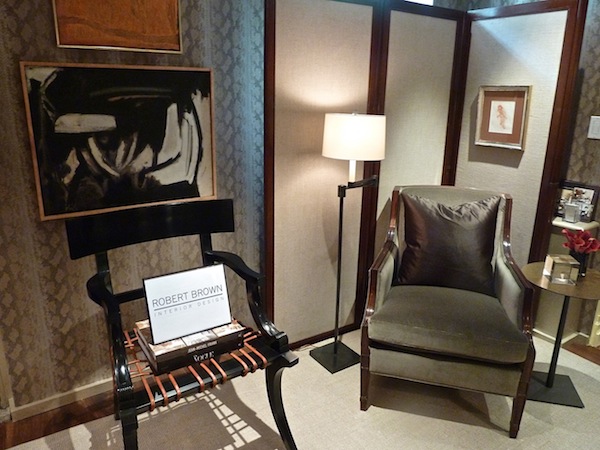 Old and new live comfortably together in this corner with a fabulous leather webbed Klismos chair from Lee Calicchio, David Iatesta Law Club Chair and 19th century screen from Lucca & Co. The clean strong lines of each piece allow their individuality to shine.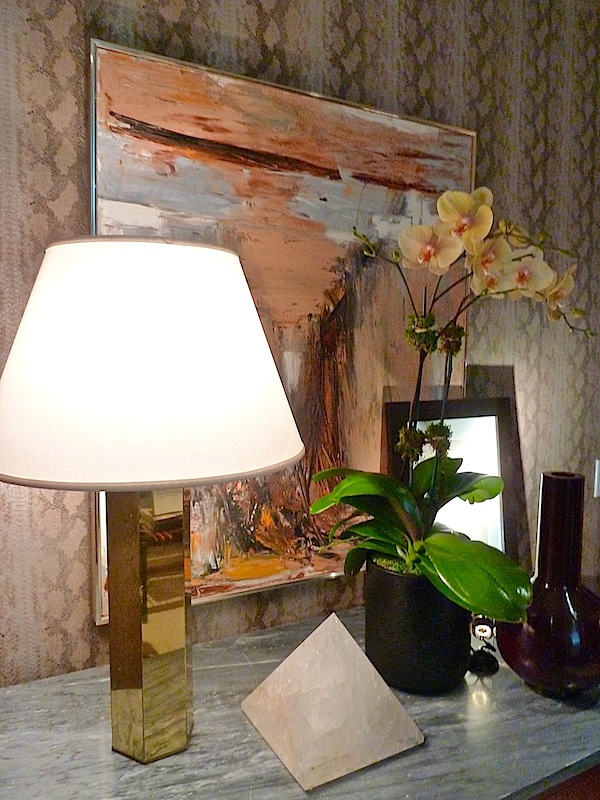 On a marble topped commode, an eclectic vignette of rich colors and defined shapes catches the eye. The glamorous brass lamp from Parc Monceau relates to the geometry of the rock pyramid from Jerry Pair with contrasting textures. And the shades in Gertrude Greene's abstract from Spanierman bridge the warmth of the walls with the orchid and vase.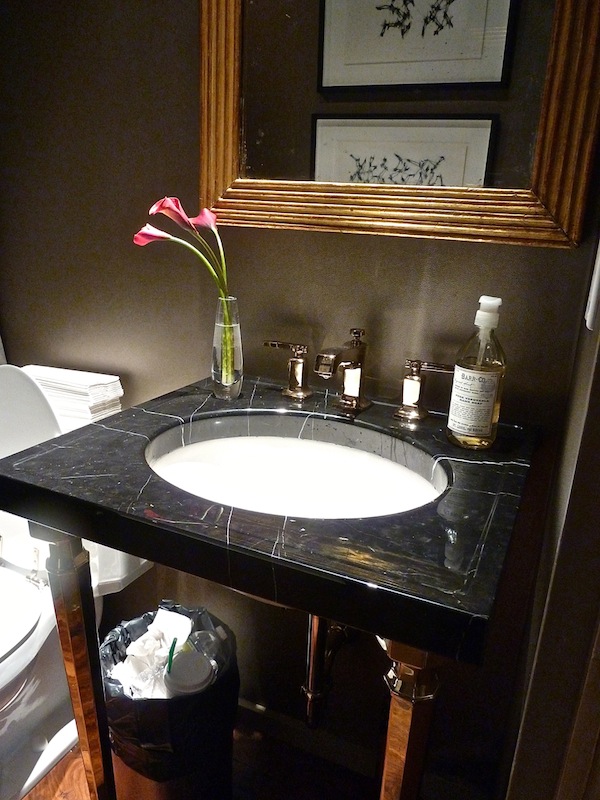 Brown's sitting room includes a small bath handsomely appointed with coordinating colors and rich finishes. I loved the elegant console (Kohler Kathryn Collection), with fine chiseled lines relating beautifully to the room beyond. Feel free to rest comfortably in Brown's relaxing "receiving lounge" as we will return soon to take a look at more of this year's Kips Bay.