This week marks the Biennale des Antiquaires in Paris. The prestigious show presents the crème de la crème of antiques, decorative arts and jewelry in the glamorous and luxurious setting of the Grand Palais. And of course many local galleries and salons coordinate exhibits to take advantage of visitors to the event. Christies is actually holding two fascinating private sales/exhibitions which opened today.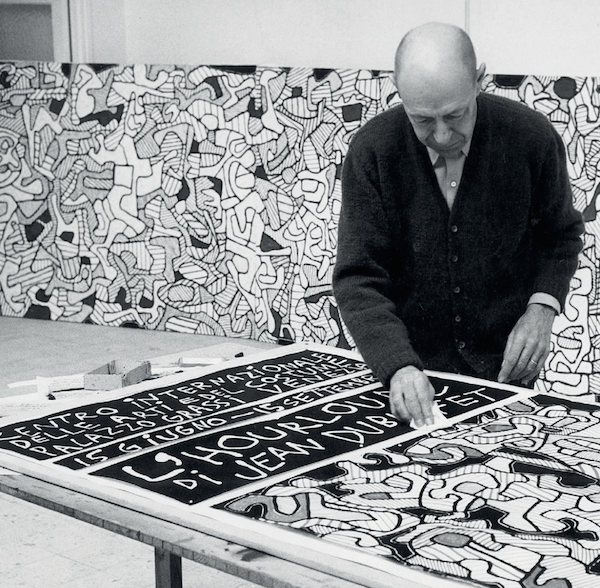 'Tant pis, j'y vais, j'aime ça" (Nevermind, I'm going for it, it's what I like) celebrates the progressive modernism of Jean Dubuffet, the groundbreaking artist whose work foreshadowed that of Basquiat and Haring in its "vigor, boldness and immediacy." But what really caught my attention is the Empire exhibit.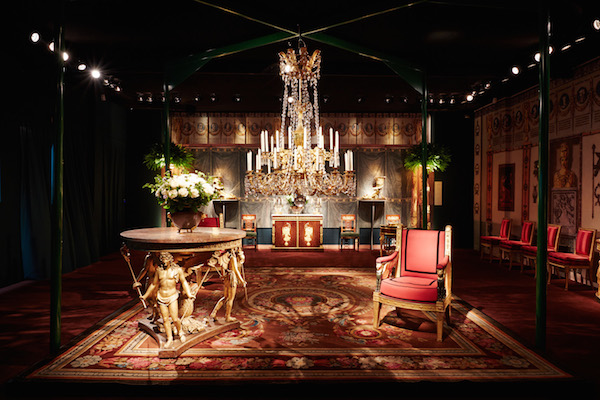 Not only does the show include incredible examples, often with imperial provenances, of this period of exquisite craftsmanship,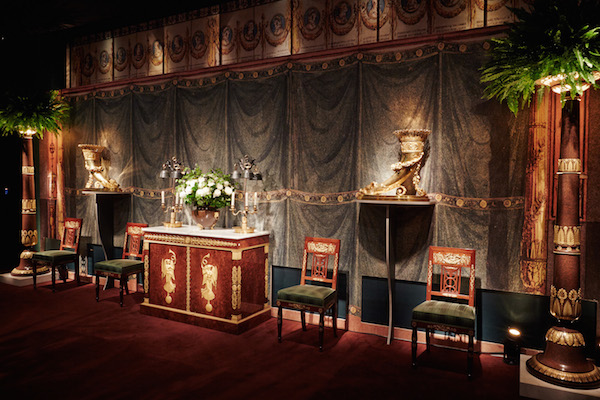 but they called upon Hubert de Givenchy, some of whose personal collection is included, to design the staging for the exhibition.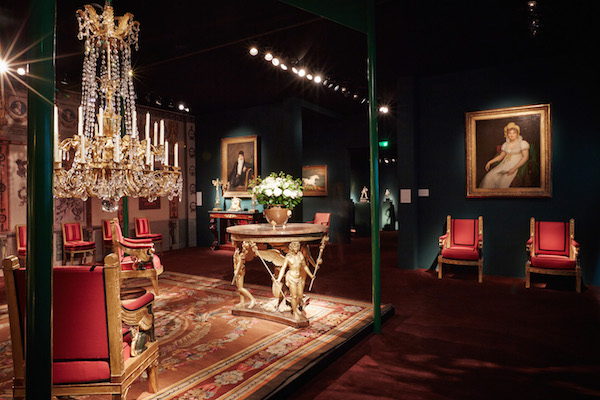 This sale encompasses a wide range of categories from silver, porcelain and furniture to drawings and paintings, many produced by masters of the period. In the top photo, along the wall, you can catch a glimpse of this spectacular set of eight Empire and Louis-Philippe gilt wood chairs originally from Marie Antoinette's Petit Trianon theatre, stamped by various members of the distinguished Jacob family. The chairs survived two subsequent renovations of the theater, the first for Napoleon's second wife, Marie-Louise, and then by Louis-Philippe for his son.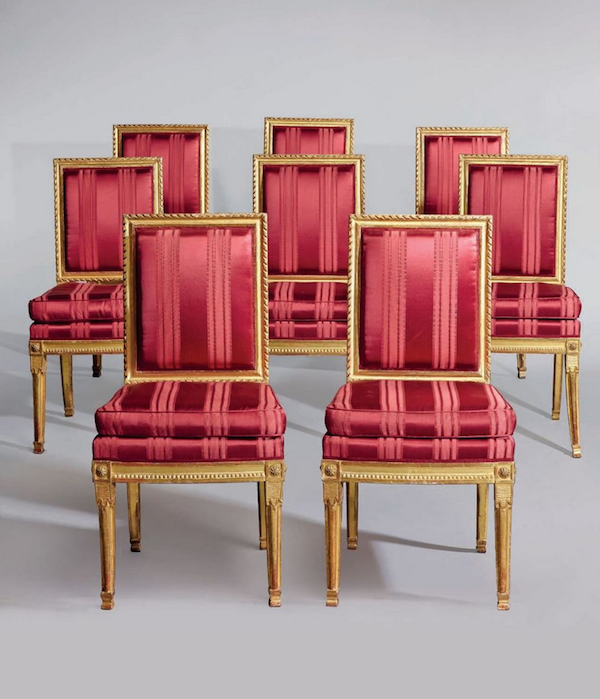 Here, seen in situ in Givenchy's apartment, a magnificent giltwood gueridon of carved and gilded wood with marble top and a pair of exceptional Sarreguemines faux porphyry stoneware torchères, embellished with ormolu. (yes a mouthful but truly amazing).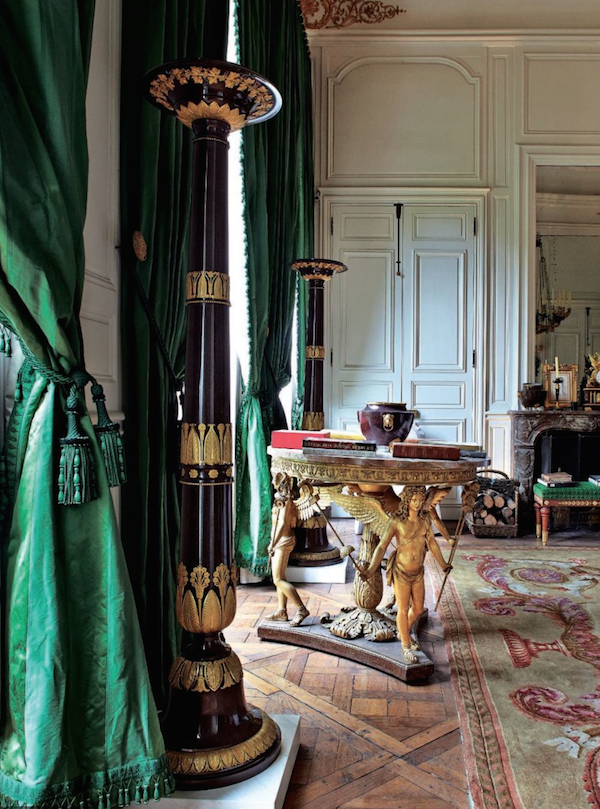 another view.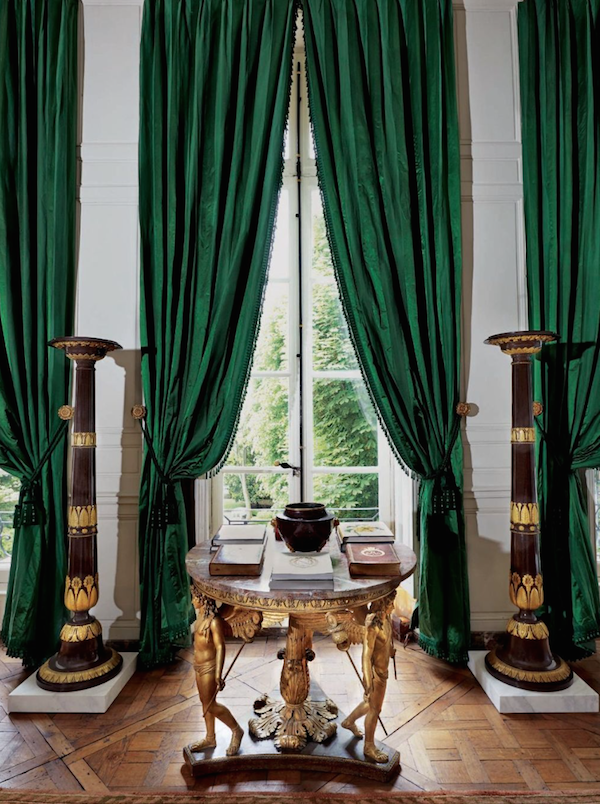 A detail of the table shows the incredible detail of the frieze of palmettes with beaded border, of course all executed by hand.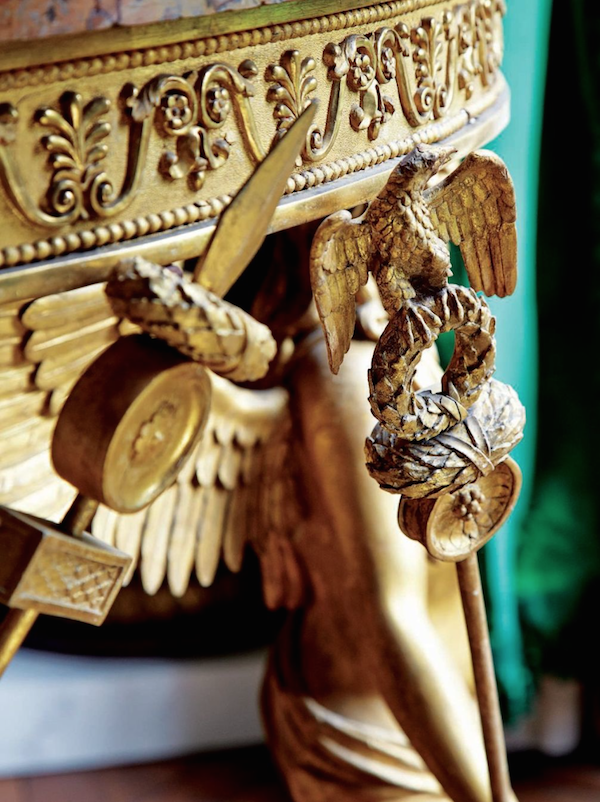 Also from Givenchy's collection a lovely oil study of a woman's head by Gérard.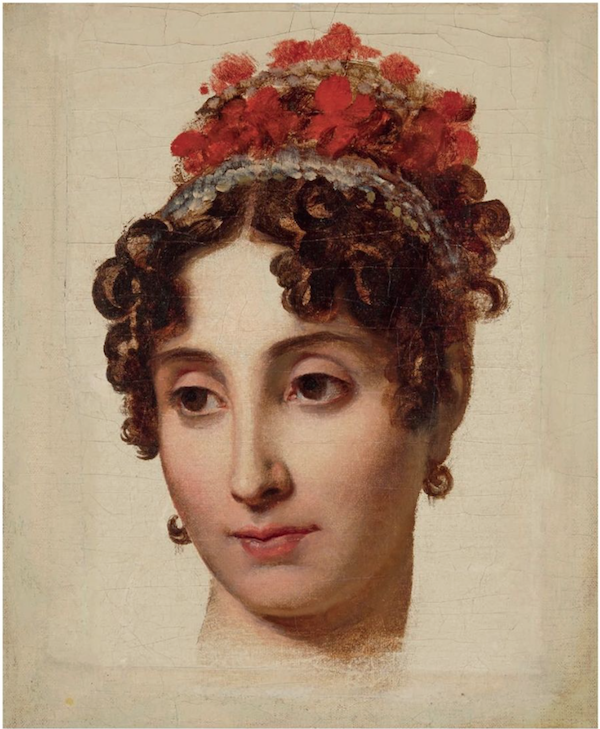 I am fascinated by necessaires. Several years ago I wrote about a marvelous exhibit at the Met entitled Thinking Outside the Box, which included many from around the world. They speak volumes about the life of the period – stylistically, historically and socially. This example was made for Caroline Murat, a younger sister of Napoleon I who later became Queen of Naples. Marks include that of Odiot, the outstanding necFrench silversmith whose workshop is still producing today. The set, essentially an early and luxurious hamper with accoutrements for dining while traveling, includes, among other items, a corkscrew and goblet, a tea set with sugar tongs, grape scissors, a fruit knife with mother of pearl handle, a punch ladle and toothpicks. What a difference from eating on the road these days.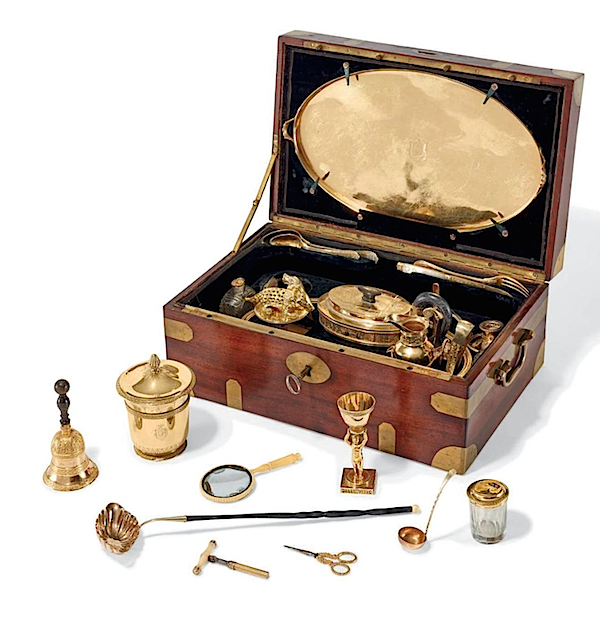 And lastly, I couldn't resist sharing this one last item, Napoleon's hat, of black felt and revolutionary cockade, worn by the Emperor in 1807. It was amazingly preserved by his servant, who then left it under the protection of his uncle, the warden of the palace of Dresden, who passed it on to Sir Michael Shaw Stewart and then continued by descent  in private collection until now.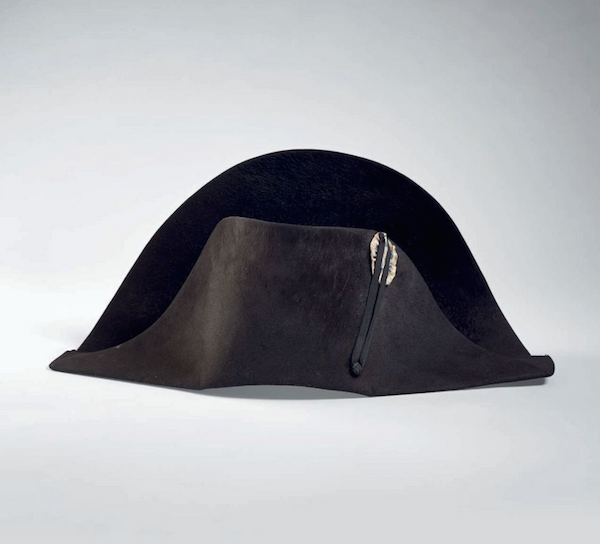 Any of you lucky readers who happen to be in Paris won't want to miss this very special exhibition.
And be sure to stop back tomorrow as we debut Part 1 of our special fashion week videos, featuring eight stylish designers we love.