After seeing the Altuzarra spring show online yesterday, my love of checks, as well as stripes, was reaffirmed. Both timeless themes, they brought a freshness and easy elegance to the runway. Without realizing I might want to write something about the theme, I immediately pinned and added this favorite dress to the Q facebook page.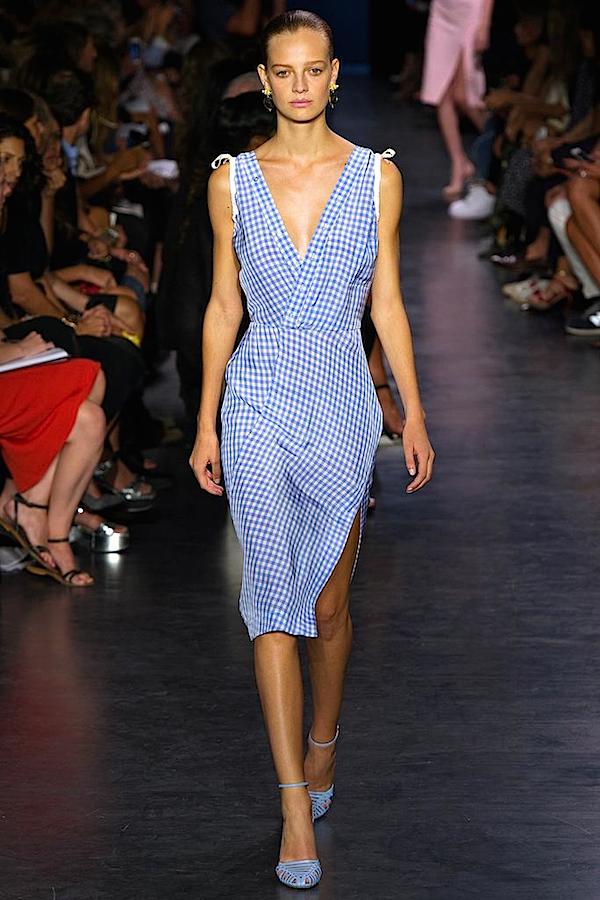 But the show stayed with me. There was something about the sophisticated laissez faire of the collection that was refined and yet rather sexy at the same time.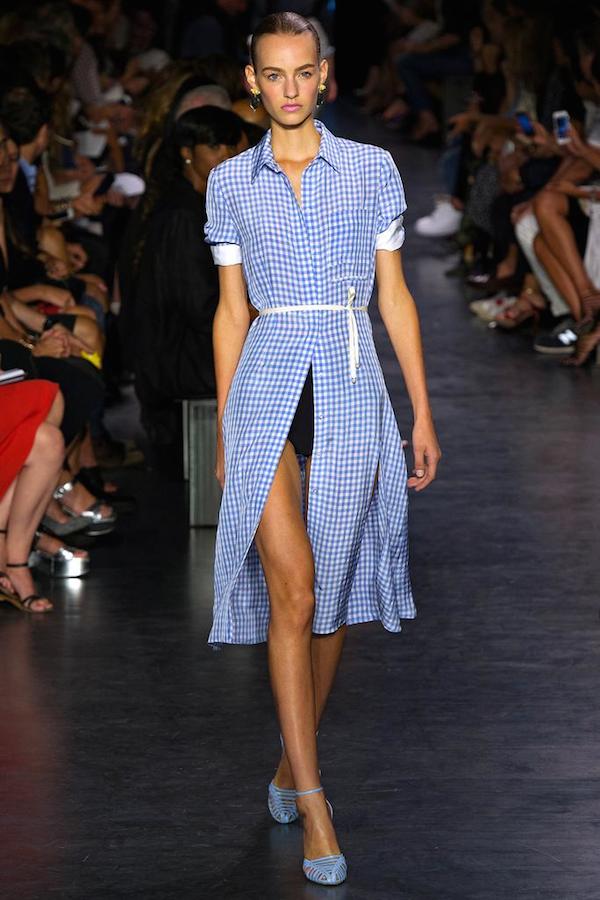 It felt like a spin on retro New England summers but also like French nouvelle vague. Whether spare and refreshing as above or more layered and tailored as below, it struck a chord.
photos above: Kim Weston Arnold/Indigitalimages.com via style.com
And the more I thought about it, the more it seemed to relate to much I had been mulling around.  There is of course the direct correlation to my love of checks in design. It is a versatile design that can be mixed with anything like Bunny Williams did so successfully here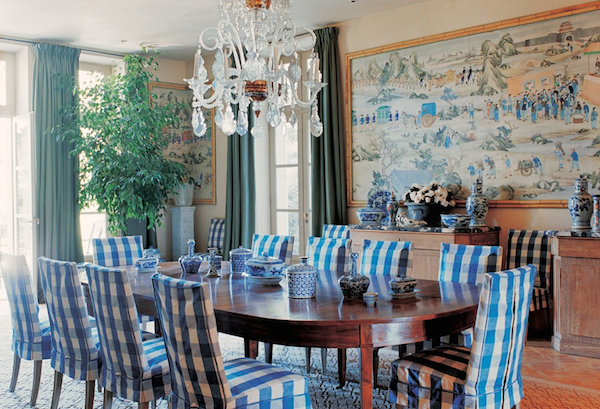 and Furlow Gatewood included effortlessly as shown in his recent tome.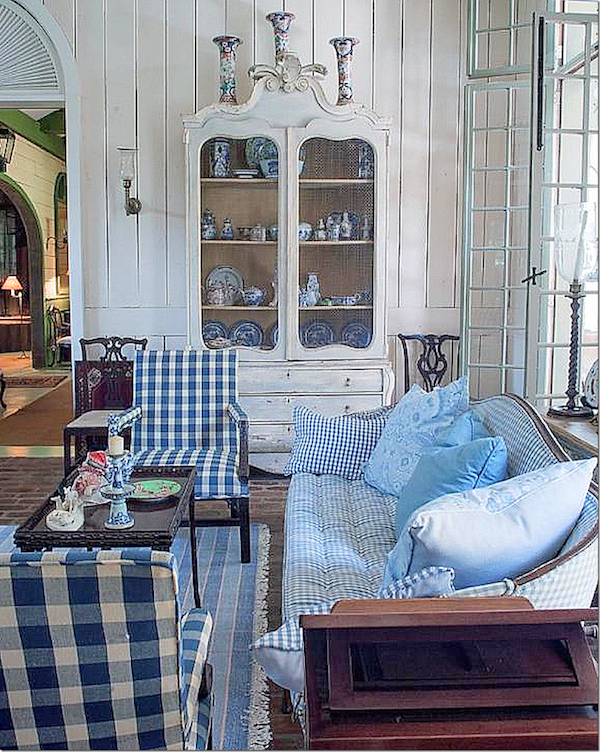 And yet those same blue and white check are equally at home with 18th century antiques as witnessed in Carolina Herrera creative director, Hervé Pierre's home.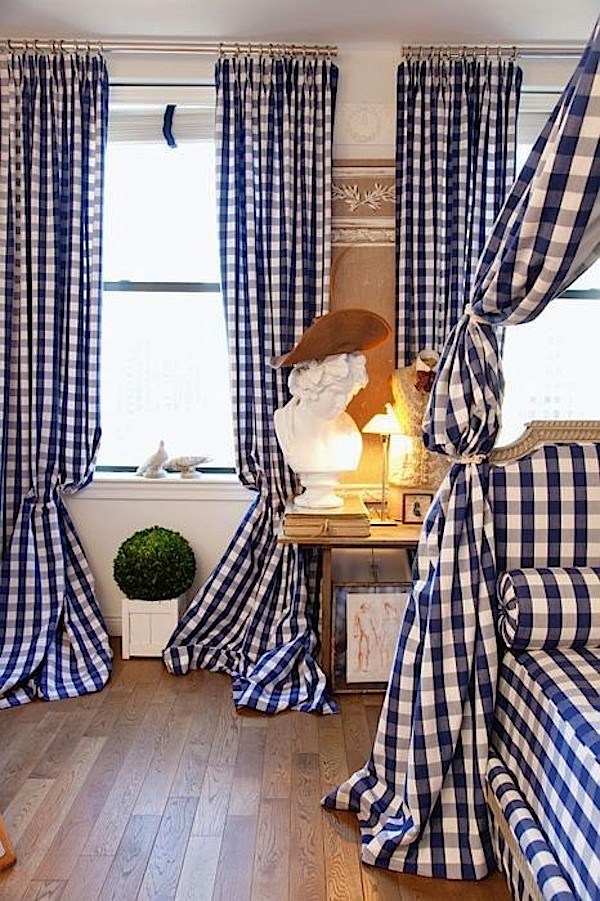 After going back and reading the show's reviews online, I discovered Altazurra's inspiration had indeed come from films of the 60's and 70's, specifically Rosemary's Baby (the soundtrack for the show) and the exquisite Barry Lyndon. But what I loved that he said, that I was subliminally feeling, is "Both movies are so beautiful," Altuzarra said, "but it's an ill-fated, sinister beauty. Which I liked." And I like that too. It's the same appeal of The Talented Mr. Ripley, with the gorgeous carefree setting, wardrobe and lifestyle tinged with the undercurrent of amorality. So it's yet again all in the mix. Of casual and chic, pristine and provocative, past and present and fashion and film. And in our case, fashion and interiors. And although not within our theme of checks, the final dresses in the Altuzarra show, clearly influenced by the 18th century setting of Barry Lyndon, are worth noting.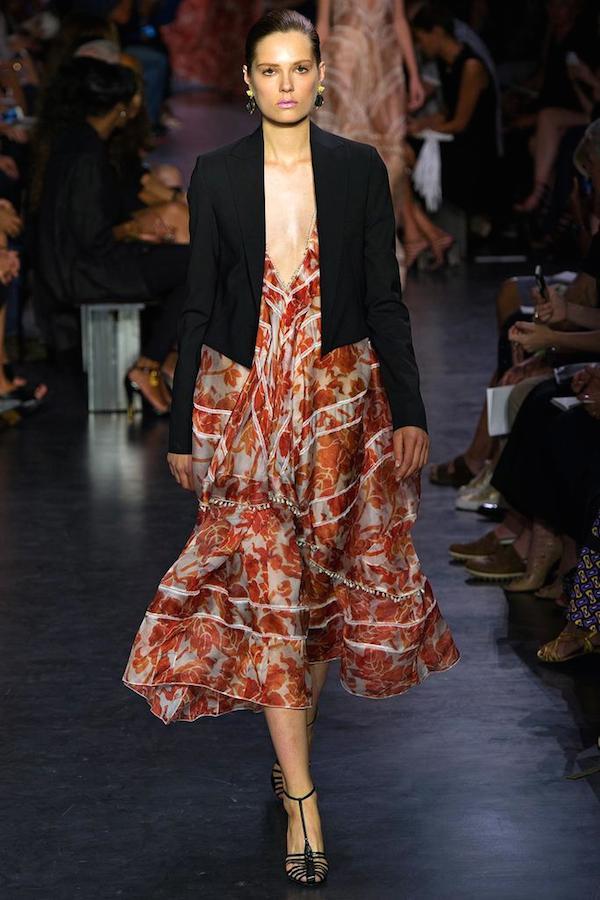 The free flowing abundance of silk seems to redefine the movie's structured sensuality with a beautiful modern elegance.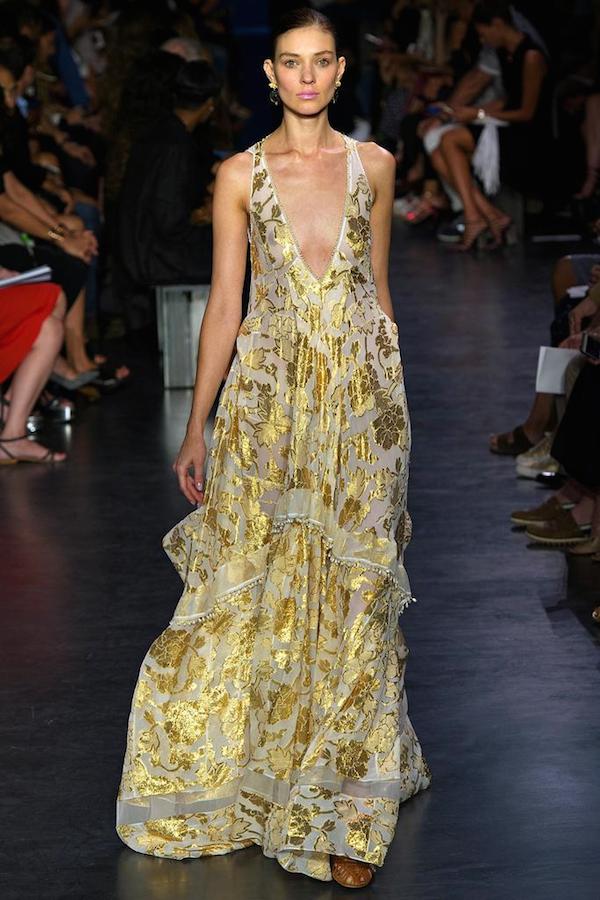 And later this week Susanna and I will be presenting our own ode to Fashion Week with two new videos featuring the fashionable side of 16 stylish interior designers.