Many of us are ardent fans of Bunny Williams' refined yet oh so livable style. She has had an office, where clients visit since 1988 when she struck out on her own after 20 some years at Parish Hadley. Then in 1991, while attending the Chelsea Flower Show in London with (now husband) John Rosselli, they realized there was a lack of truly wonderful garden shops in New York. Treillage was born shortly thereafter and is consistently filled with special selections that catch the duo's eyes at antiques shows, flea markets and trips to Europe as well as new accessories.
photo via Bunny Williams
In 2009, Bunny launched her furniture and accessories line Beeline, housed in a separate showroom. And now, for a limited time, Bunny has opened a marvelous Pop Up shop, where all her creations can be found together. Located at 306 East 61st Street on the 4th Floor, it debuted today (May 1st) and will be open through May 18th.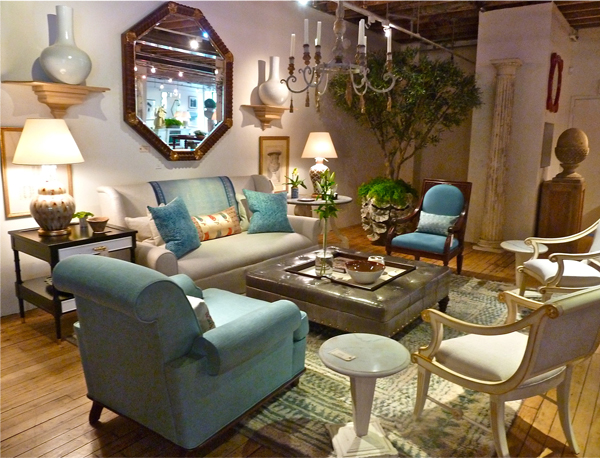 I was happy I had the opportunity to stop by. Bunny's goal is to create a lifestyle and here you can experience her complete vision in one place, for as she says, "your home is not just about furniture, but how you really live in it, make it magical."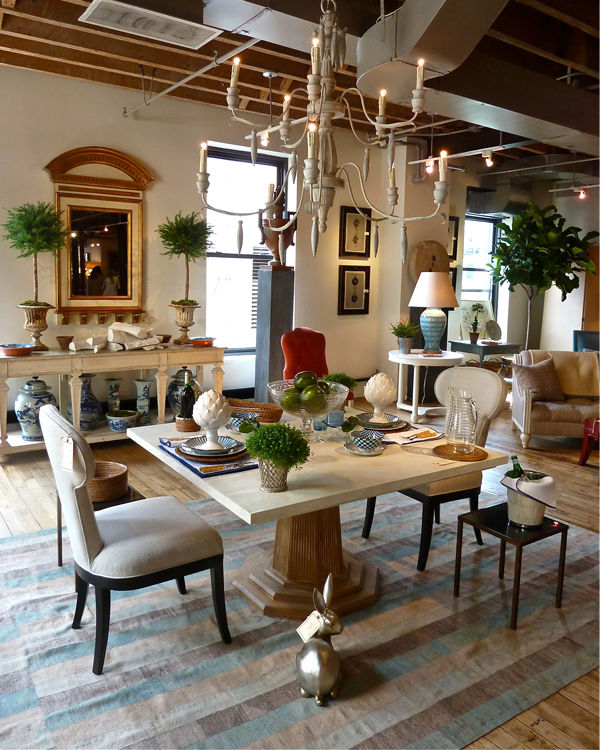 The light filled loft-like space features warm and inviting vignettes that offer inspiration and ideas for creating a home Bunny style. From cozy reading corners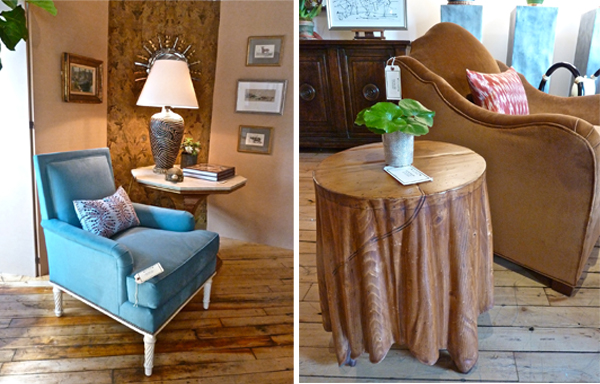 to tempting tabletop – I was ready to move right in!!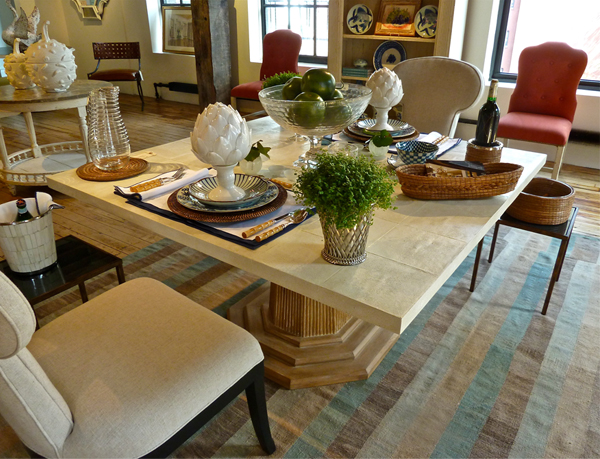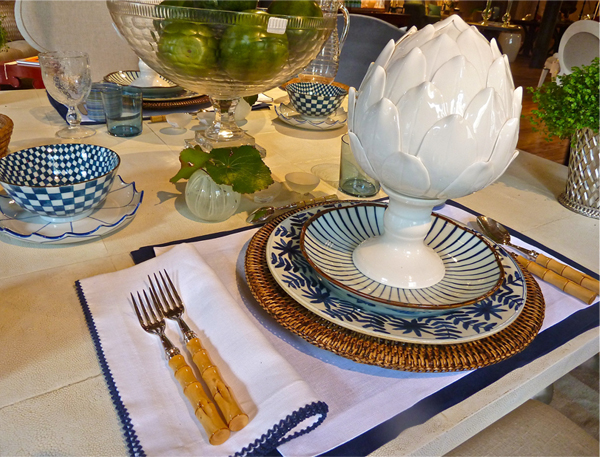 Bunny informs her designs with inspiration from travel, films, and restaurants. Visits to museums, architecture, shopping , fashion – everything excites her and adds to her rich layered looks, featuring a mix of styles and finishes and distinctive accessories.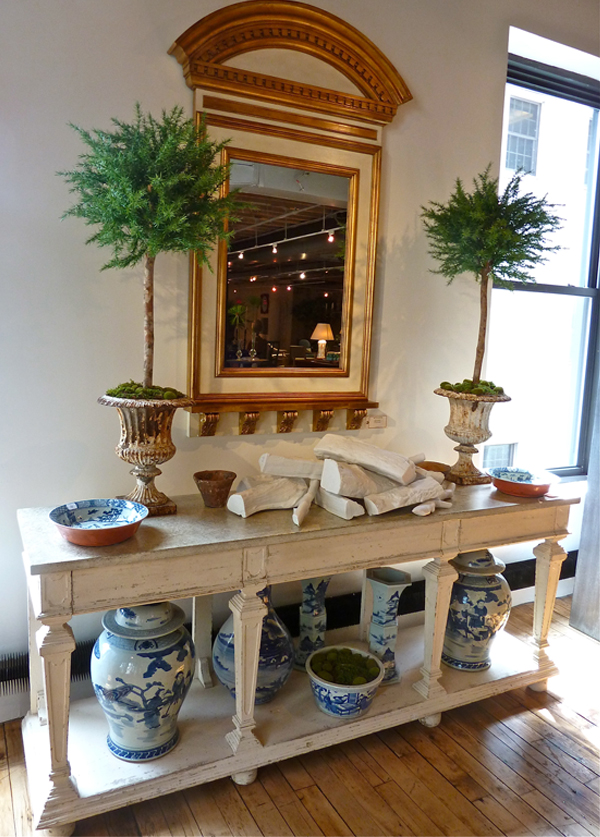 How fabulous are these porcelain logs?!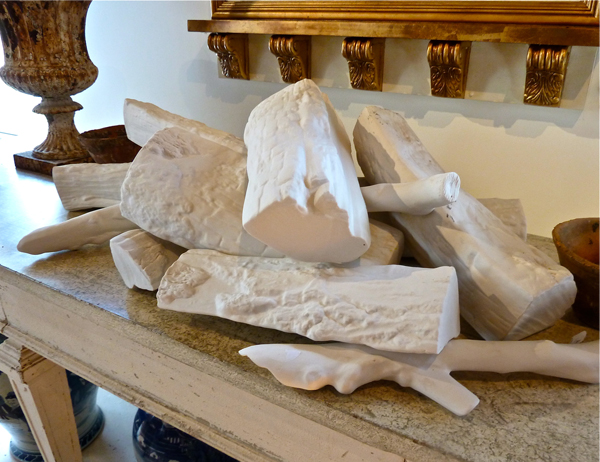 Bunny likes rooms that combine "the masculine and the feminine, the eccentric and the classic, the exuberant and the refined," with pieces that look aged in the right places, have depth and beautiful patina.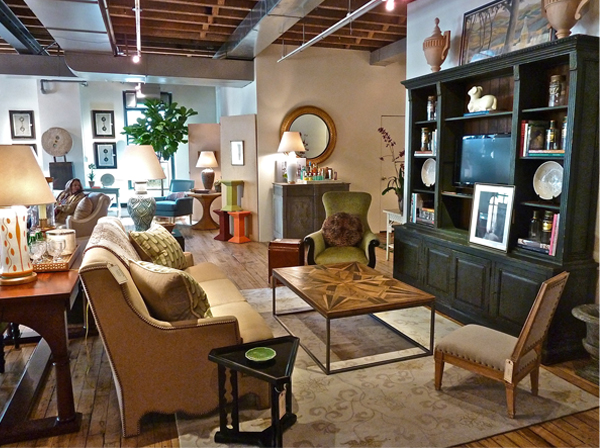 With Beeline, she wanted to offer individual collectible pieces, not an endlessly reproducible line and purposefully doesn't offer them in five finishes. The upholstery is well-proportioned, with beautiful details and a pitch and depth that she tests drive herself.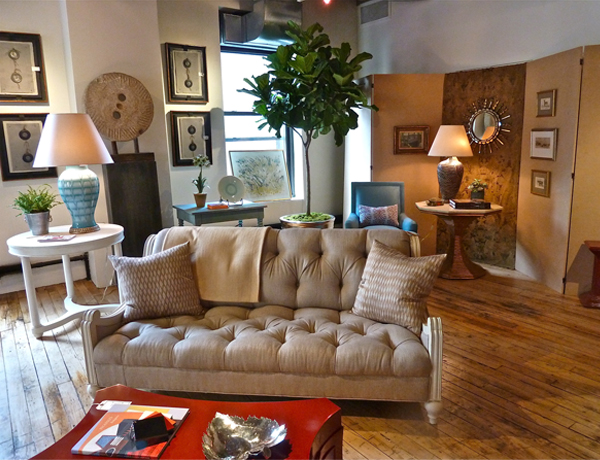 Mirrors are one of Bunny's favorite accessories, and never worries about how many are in a room. She found she needed so many in her decorating work, she decided to partner with Mirror Image Home to create a line. With a wide variety of styles and materials, you can find something for every room!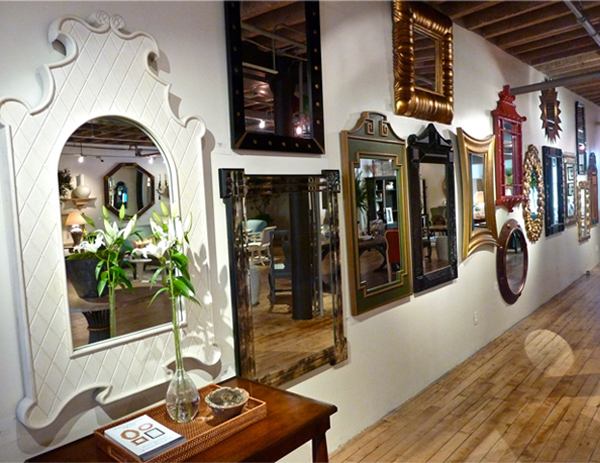 Tips from Bunny? Personalize your home with books, collections, artwork, flowers, pets, with spots to relax and rooms in which to entertain.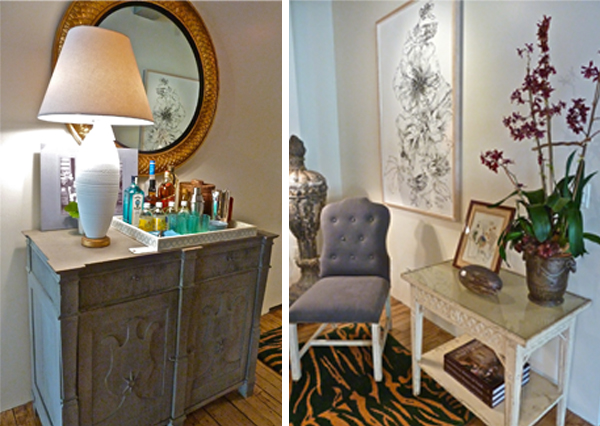 Want to recreate a bit of that Bunny magic at home? The Pop Up shop is a destination you won't want to miss!!