I would imagine most of you readers are already familiar with Gilt and probably Gilt Home. But as of this past Tuesday, Gilt Home is a whole new place. Although it still features its famous flash sales, it now has so much more. As I mentioned yesterday, on Monday I attended a press preview for the new Gilt Home where General Manager Jason Goldberger and Editorial Director Tom Delavan walked us through the site. Shane Reilly, in the position of Lead Design Advisor, was also on hand. As the founder of Decorati, acquired earlier this year by Gilt, she is well versed with interior design portfolios as well as products.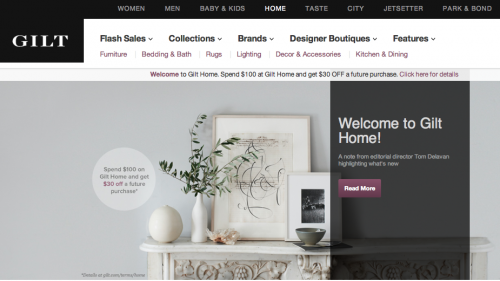 Although the heavy discounts are only available at the flash sales, there are now three additional ways to shop on the site: editorial features with associated product, curated designer boutiques and every day luxury collections. Bunny Williams, one of the first three designers selected to have a boutique (with Laura Kirar and Alexa Hampton) confessed she was thrilled with the new shopping opportunities – missed the lamp you wanted on the flash sale? No problem – tons more of 24-hour-a-day product to explore!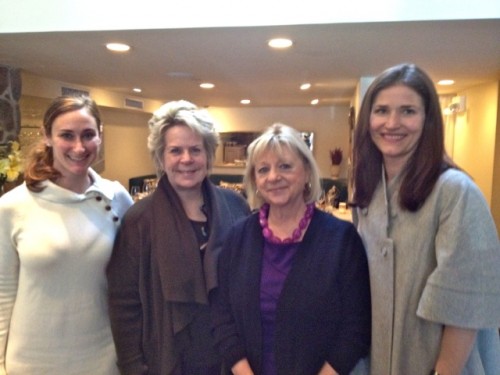 Tom Delavan explained the enhanced new editorial features. With content updated three times weekly, the goal is to create an all encompassing experience for the customer  – inspire with beautiful design, show how to translate the look for your own home and then provide the product! The designer boutiques are a great example. Many would love to hire a designer like Bunny and now Gilt provides the next best thing. They let you know who she is, show you her projects, offer a Q&A and lessons to learn and provide products hand picked by her, inspired by her home. Easy!!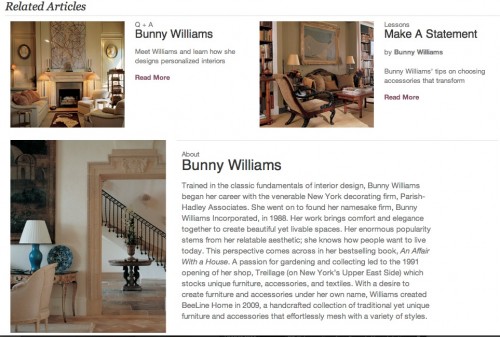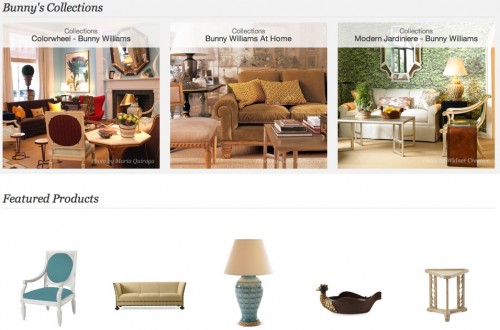 You can also shop by brand, themed collections like organic modern, or by category!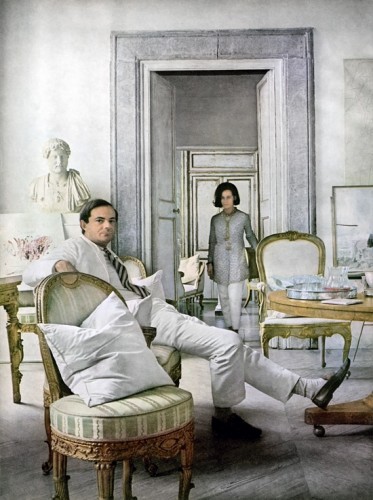 There were so many interesting entertaining editorials that Delavan previewed. The site shines under his direction, no doubt gleaned in part from his days at Domino. I loved "Inspired by Cy", his piece about how the 1966 Horst photo of Twombly's Rome apartment (long a favorite of mine), influenced the design of his first apartment. Teaching by example, he walked us through the process of translating the inspiration into reality.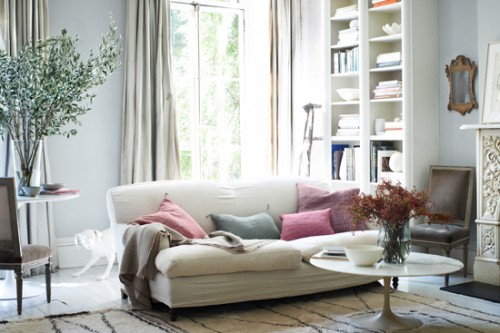 With video how-to's, pieces on trends, classics, muses, and good trends gone bad, there is much to explore. And the Gilt Home team will be adding more designer boutiques – one every two weeks throughout the end of the year. Look for the most stylish inspiration and curated shopping experiences coming soon from your favorite designers. But don't blame me if you find too much temptation!!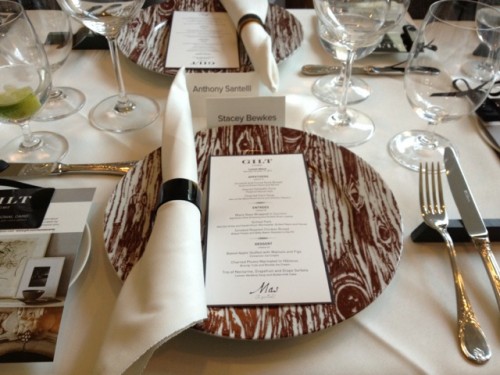 And speaking of temptation, I must give you a glimpse of the wonderful lunch we were treated to at Galen Zamarra's chic new restaurant, La Grillade in the West Village. Not only was the food delicious but every visual detail well thought out in this charming space designed by Chandler Hudson.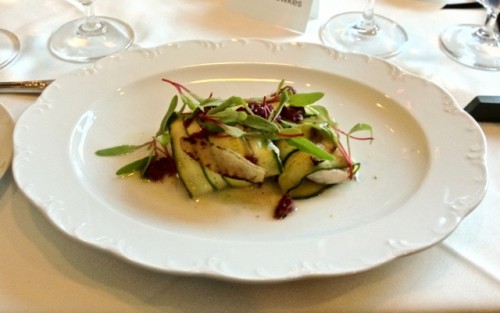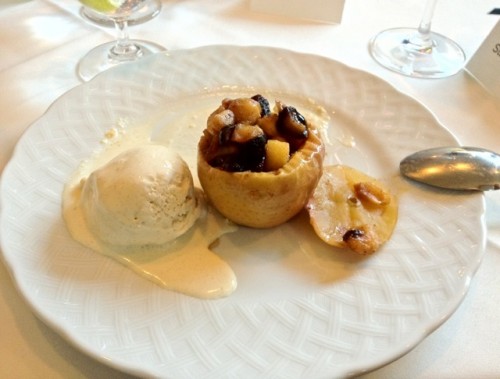 The simple sophisticated food and intimate venue make this a spot to remember!!