I rarely write about something already published, but today's  Wall Street Journal Off Duty section included an announcement of Amanda Hesser's and Merrill Stubbs' new e-commerce site, Provisions. Being on vacation last week, I had somehow missed the debut of the new offshoot of their hugely successful Food52. It is such a fabulous combination of exquisite presentation and beautiful products, with relevant links to the original site's recipes, entertaining ideas and more, that I just had to share.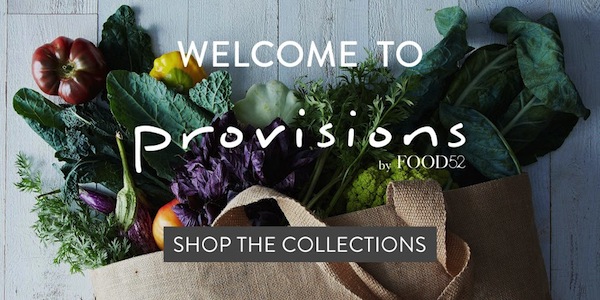 Not only are the products themselves covetable but the way they are shot and art directed makes me want everything. How about this exclusive Citron Pressé set (packaged exclusively for FOOD52 by Boston's Eat Boutique, another majorly tempting site)? The tag line, "Channel an outdoor French bistro every time you mix a drink" says it all!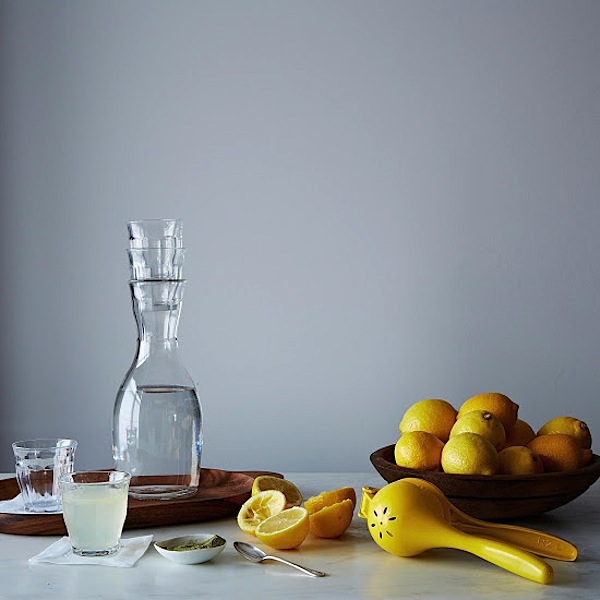 Or what about freshly picked plums? When you click on this enticing photo in the moving bar header,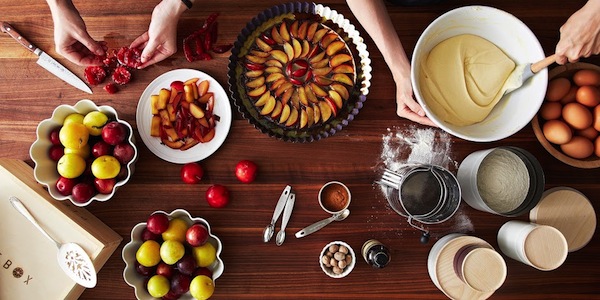 you are directed to this page, where everything available relating to plums (including the color) is displayed – how handy (and how dangerous)!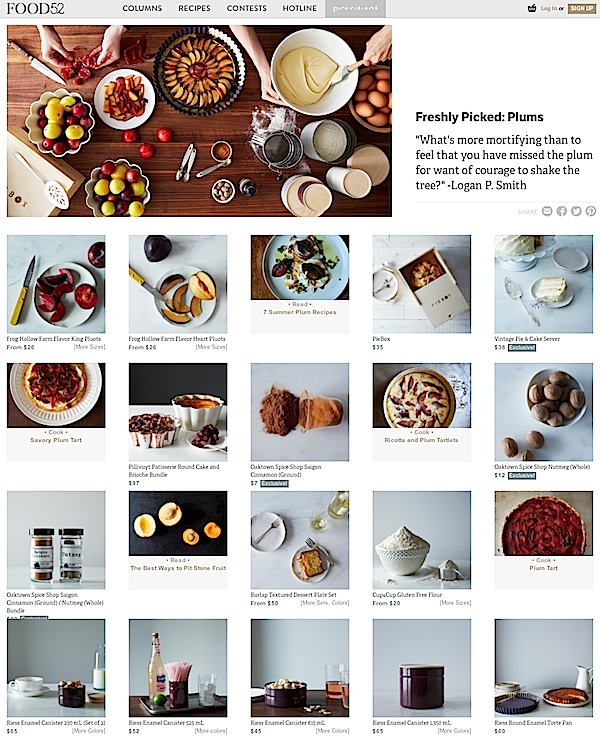 The collections pages are probably my favorite. Like the Citron Pressé and Freshly Picked: Plums pages, Small Batch: Jamming has an appealing opening shot of Amanda in the process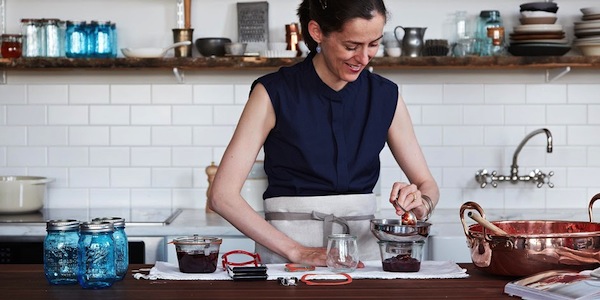 then with everything related linked below. From the beautiful Ball American Heritage jars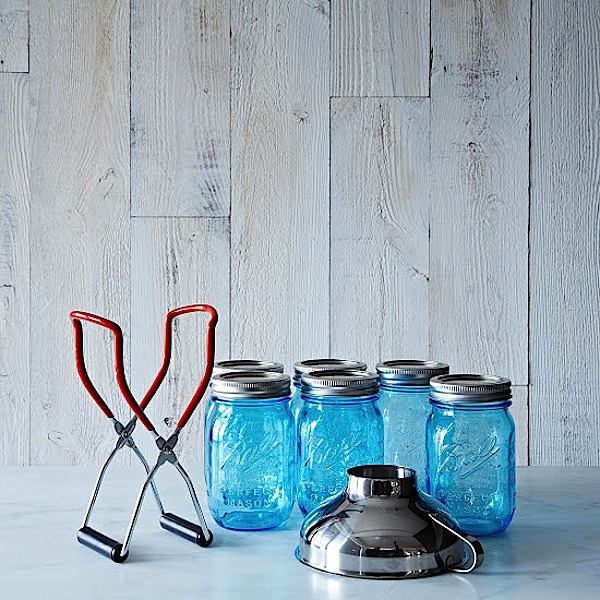 to a recipe for a delicious rhubarb cherry hibiscus crumble! I don't know what's going to suffer more – my weight or my bank account!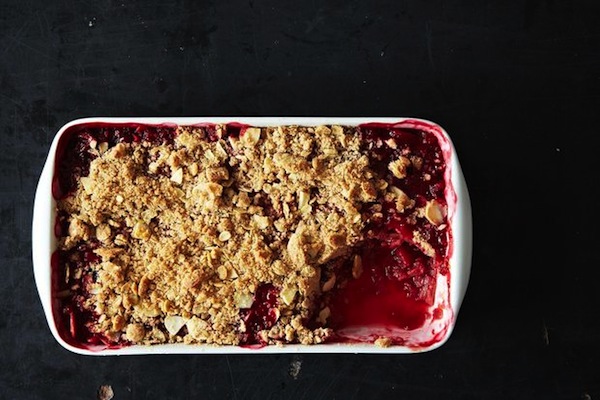 This is my kind of site and I know I will be coming back frequently because, as they say, "great food isn't just about ingredients, it's about everything that makes a meal." I look forward to seeing their new collaborations and collections, which will be released every week. Kudos to the Provisions team – they are proving that success can mean a mix of editorial and e-commerce that is smart, beautiful and friendly!