I'm always interested in the synergy between different design venues, so I was very curious when Gilles Mendel cited Dorothy Draper as his inspiration for his Spring 2012 collection. "I approached my collection much like the way Ms. Draper approached designing a grand space. I combined the bold with the elegant to make easy sensual clothing that would suit the chic lifestyle of my clients." And chic they are indeed. Sitting across from me were Mary-Kate and Ashley Olsen, whose The Row collection is one of my favorites.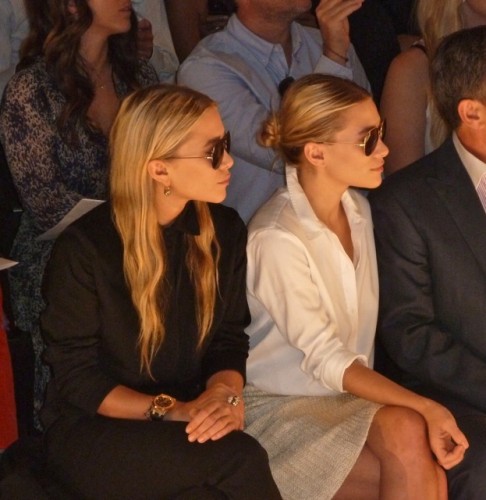 The show started with an obvious nod to Draper's strong contrasting interiors, such as her 1954 design for the Essex Hotel in New York.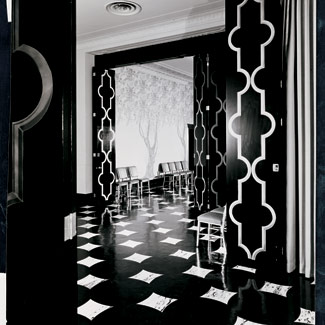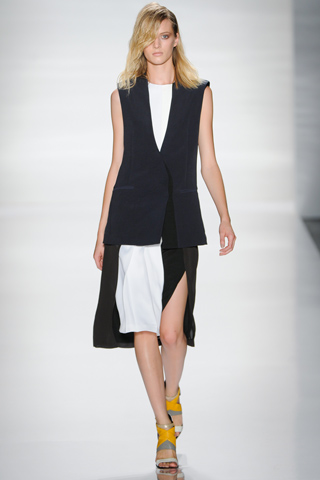 Known for his sensuous draping and clean tailored lines, this season saw the addition of bright geometric prints and bold colors.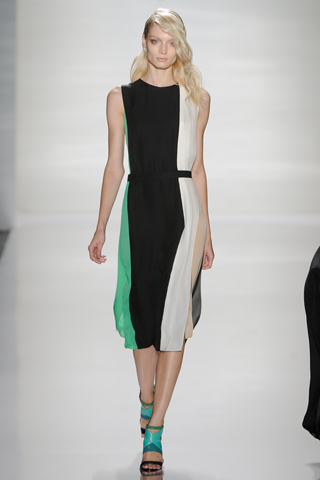 runway photos above Alessandro Viero / GoRunway.com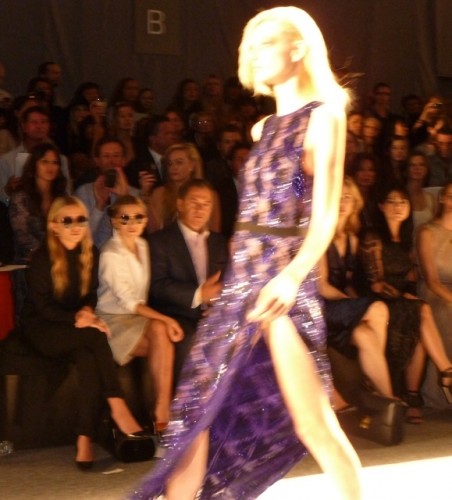 The flow in action! Many of these dresses are for those monogamously wedded to their exercise routine (ie – no cheating!). With hip high slits and loose but suggestive draping, there is no hiding here. I'm sure the long dresses will be very popular on the red carpet. They are elegant and feminine with a modern aesthetic.
The second half of the show felt more Elsie de Wolfe than Dorothy Draper. The ethereal white palate was a dreamy confection including silk georgette, flowing viscose chiffon and layered silk mousseline. And of course it wouldn't be a J. Mendel collection without some fur.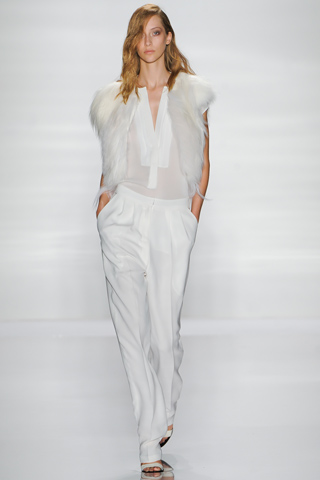 Above, a raccoon, fox and goat jacket over a silk top and flowing crepe pleated pant.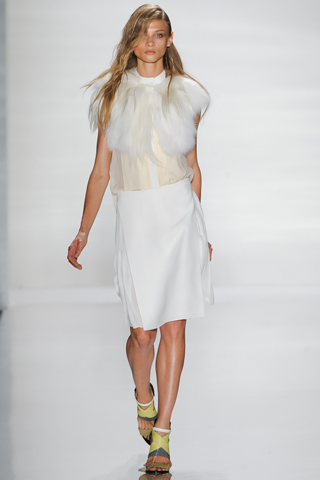 Or an open back bolero over silk shell and silk pleated skirt with apron detail.
The gowns were diaphanous delights. My favorite was this multi-toned silk georgette number.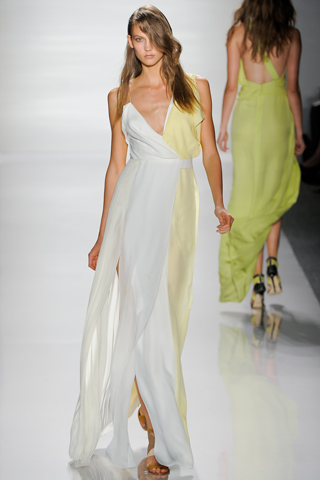 To me this dress was an updated version of 40s glamour, which is where Gilles Mendel was headed with this collection – to "reinterpret the old world glamour of regency style into a modern fashion aesthetic." Some pieces expressed this better than others. Here are a couple shots of my view of the finale.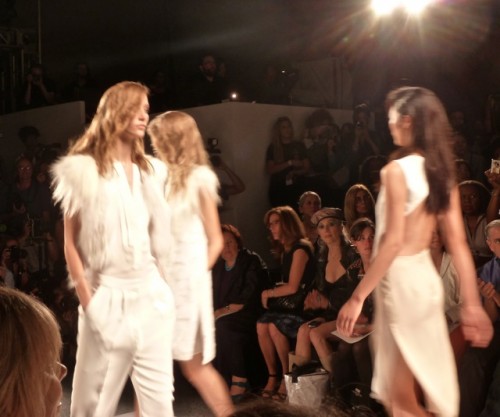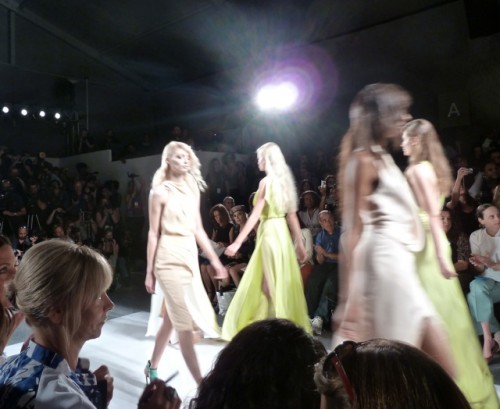 I will definitely be looking forward to his fall collection, where he has better opportunity to make use of his specialty. This fall there was a fur jacket with leather sleeves that I was drooling over. In the meantime, I'll be on the lookout for some of the gowns come Oscar time.