Although we're anticipating fall soon, this week in NYC was all about spring. Yesterday I attended some of the Spring 2012 shows at Mercedes Benz Fashion Week. After several seasons now at Lincoln Center, the producers of the event, IMG, really have it down pat. Everything seemed to move like clockwork.
First on the agenda for me was Michael Kors. You can always count on him for some version of classic glamour. The inspiration for this show was "memories of Africa" done the Michael way – "the rustic modernism of the Lebombo Lodge…soft djellabas and caftans…raw beauty… artisanal textures…earth tones of limestone, olive and clay…" And if this is his vision of a trip to Africa, sign me up! The earth tone colors, animal prints and feathered effects done in textural silks, linens and cotton were the epitome of rustic chic.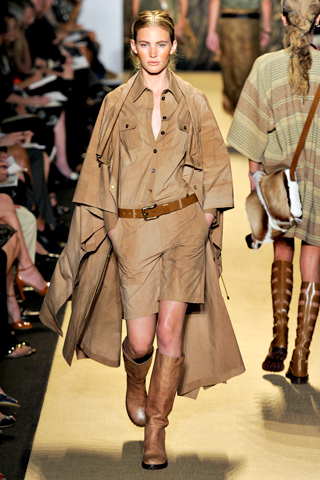 A clay washed poplin poncho and safari romper.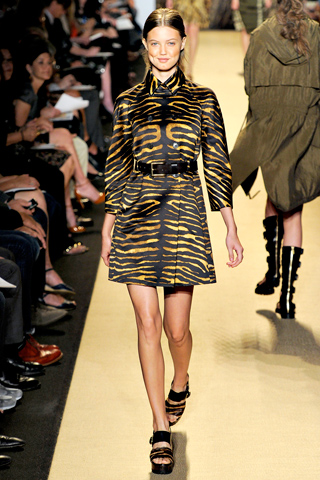 A fabulous tiger print duchesse trench.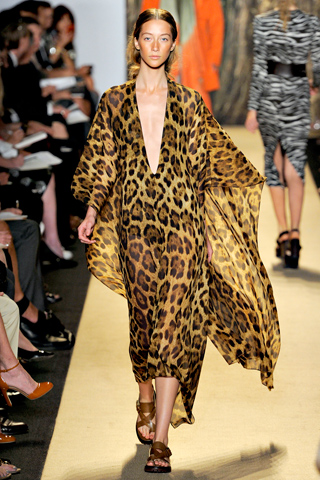 Leopard chiffon maillot caftan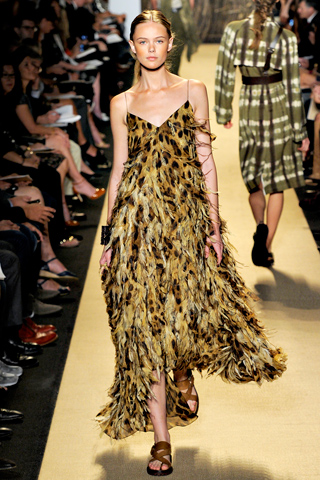 all photos above Yannis Vlamos / GoRunway.com
Leopard hand painted feathered handkerchief gown.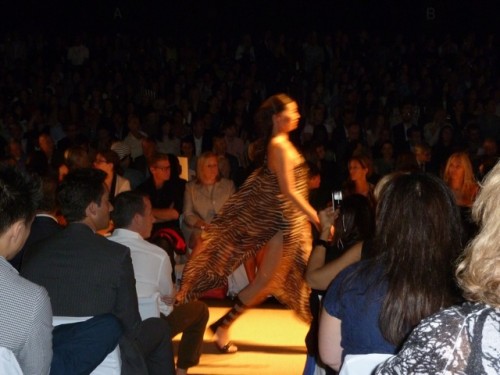 Many of the pieces just floated as the models moved quickly (too quickly for me to capture) for me to get great shots. I'll be very curious to see how these runway pieces translate to the collections in the store.
I was lucky enough to get backstage after the show. It's amazing how fast the models change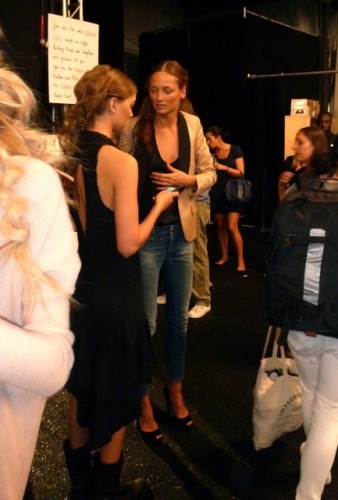 And the clothes go back on the racks.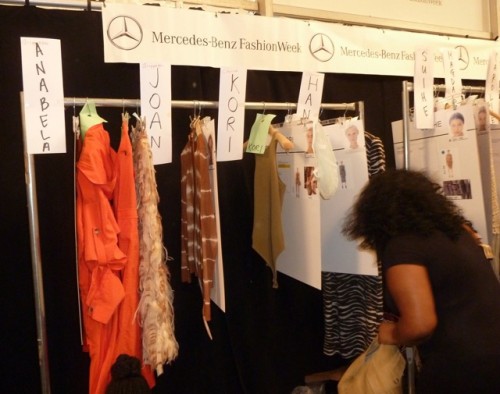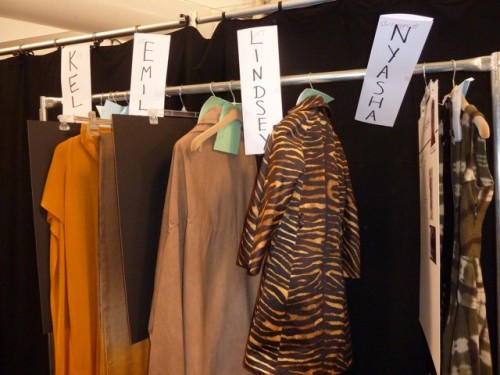 It was a who's who of fashion week – Michael Douglas (minus wife) to the gorgeous Zoe Saldana, below, (with a fast moving Rachel Zoe behind – thanks Ridgely for your eagle eye).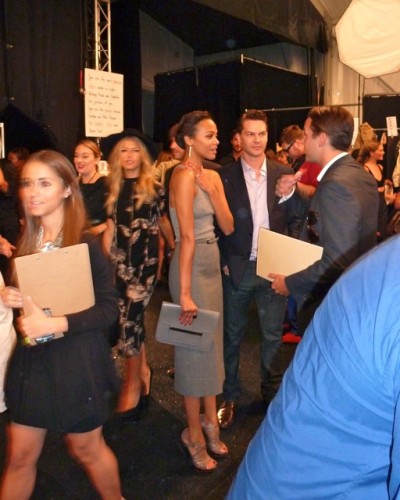 to Carine Roitfeld, Suzy Menkes, Glenda Bailey (below)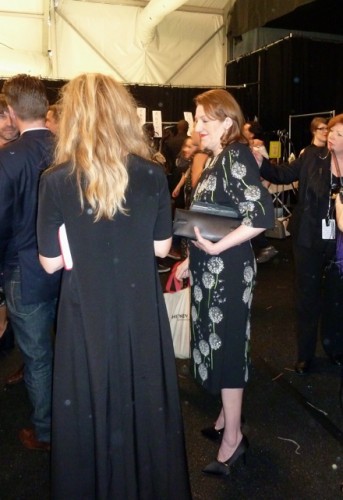 to Linda Fargo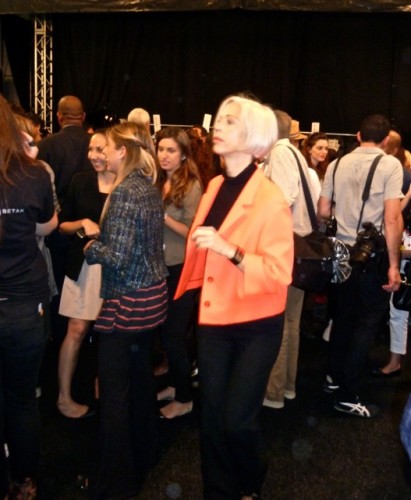 Even if you stay at home next spring, Kors' "Afriluxe" collection will allow you to travel vicariously – in style of course!!