CHADO Ralph Rucci's Spring 2012 collection was nothing short of breathtaking. It is in a league of its own.  The gorgeous fabrics and incredible workmanship really qualify it as more of a couture collection in my eyes. And Rucci has a loyal following of women who are willing and able to pay for it – think Deeda Blair, Iris Apfel, Jamie Gregory, Charlotte Moss, Carmen Dell'Orefice and Whoopi Goldberg, all at the show. My view of the front row with Bill Cunningham and Hamish Bowles.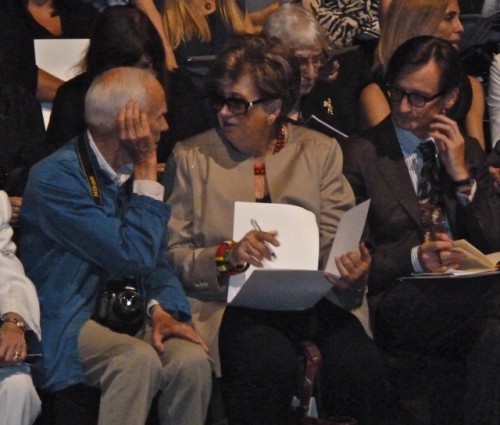 "Chado" is the name of the ancient Japanese tea ceremony, the essence of which is respect, tranquility, grace, and integrity. And this collection exuded all these qualities. Set to Ravel's restrained yet sexy Bolero, models slowly glided down the runway as opposed to the fast pace of most of the other shows. It was very fitting for such an amazingly pure yet modern spring collection.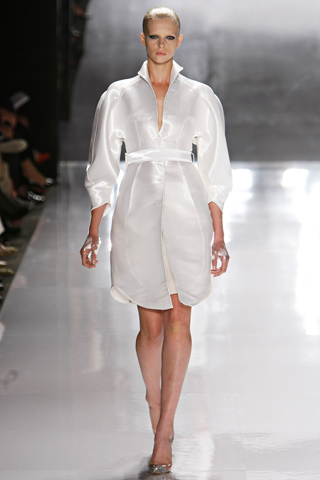 The sculptural shapes with signature stitching drew mid-show applause on several occasions. Even though I won't be purchasing anything from the collection, it was a rare pleasure to see it – each piece like a work of art! It is not surprising, therefore, to know that Rucci, an accomplished painter, draws artistic inspiration from the classic Renaissance to such contemporary luminaries as Cy Twombly, Francis Bacon and Joseph Beuys.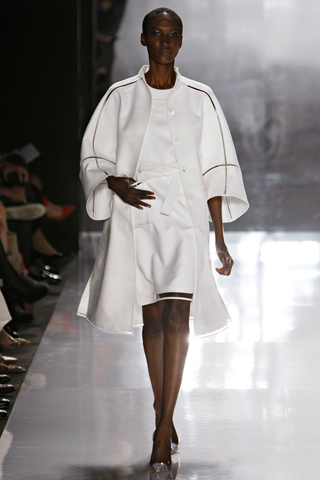 From structured architectonic shapes to flowing layers, all was simple and elegant.

photos by Alessandro Garofalo / GoRunway.com
The back views were as special as the front.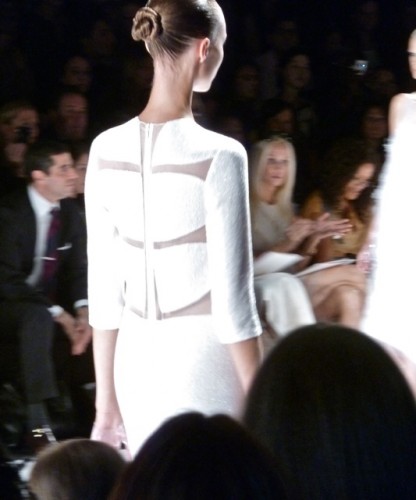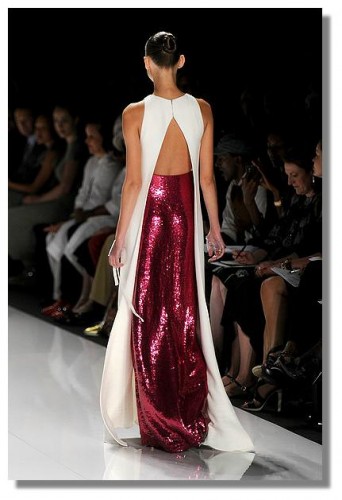 While black made an appearance, the mostly pale muted colors were elegant, ephemeral and accentuated the meticulous details.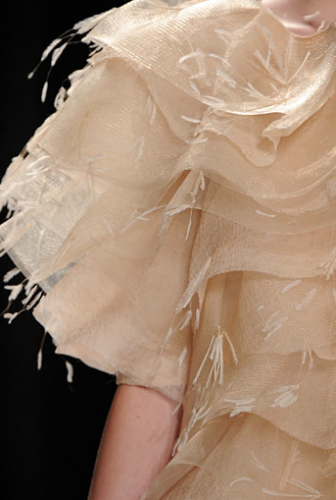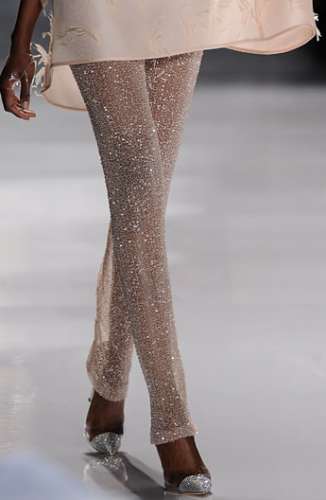 refined, elegant, chic – sublime!!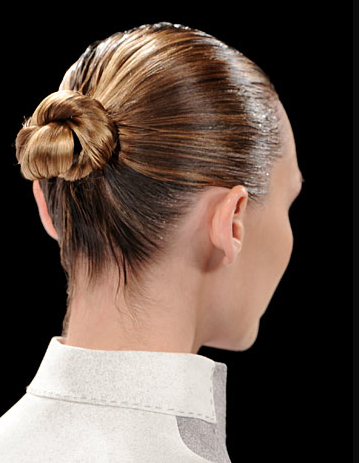 The finale of gowns did not disappoint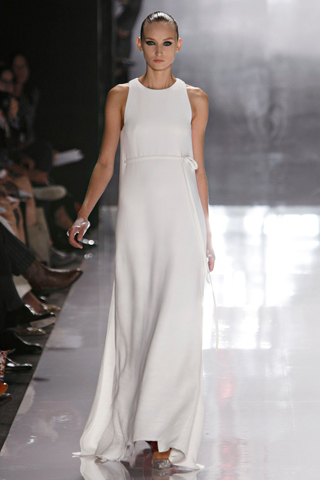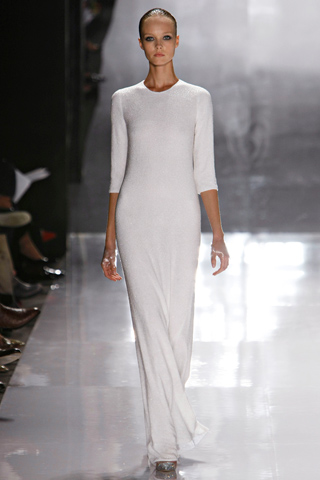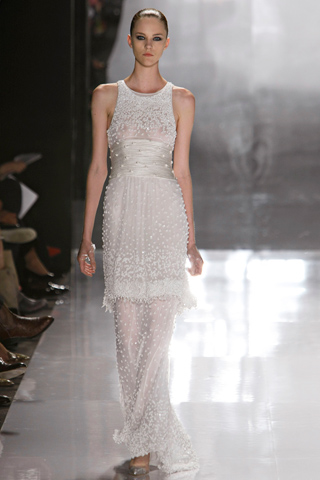 culminating with the spectacular Infanta gown made of light horsehair. This brought everyone to their feet.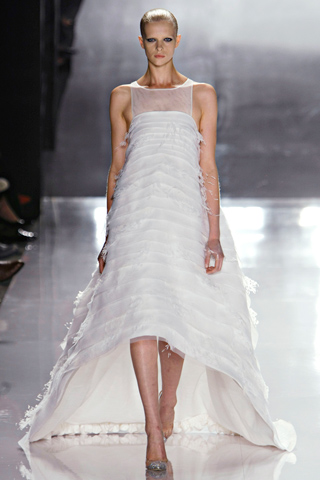 Unless I ever get to Paris for the couture shows, this is the next best thing!!