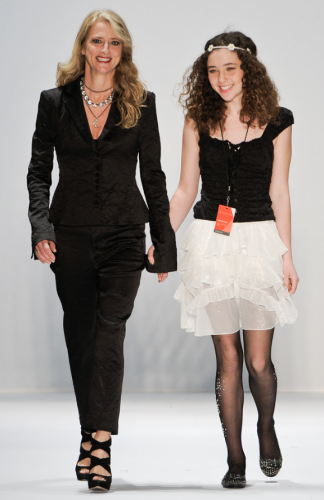 Nanette Lepore, with her daughter Violet, looks happy for a reason.  With a renewed spirit, her fall collection reflected a lighter attitude. In fact the first part of the show was indeed ethereal and almost heavenly with the all white feminine layered looks.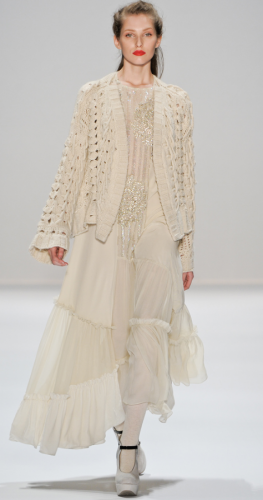 This was one of the few shows where I saw narrow pants but the fall themes of sheer, fur and layering were evident, making these light white layers work for fall.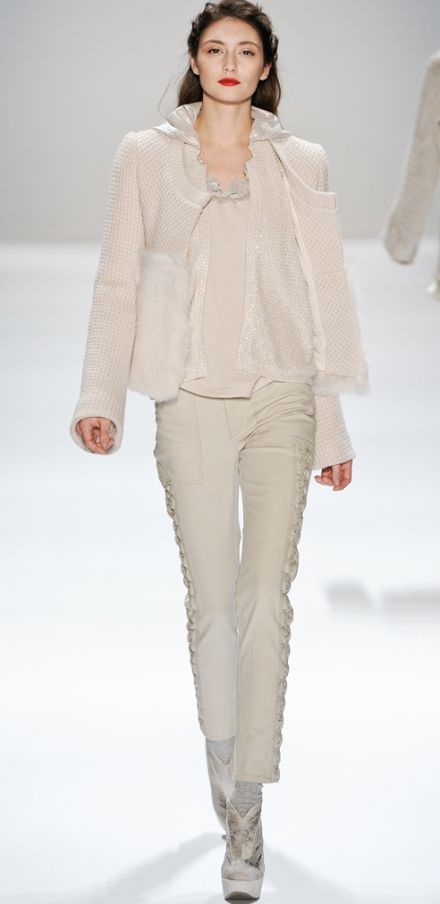 Lepore's feminine boho vision was in full force in this collection, offering many long flirty flowing dresses matched with interesting knits.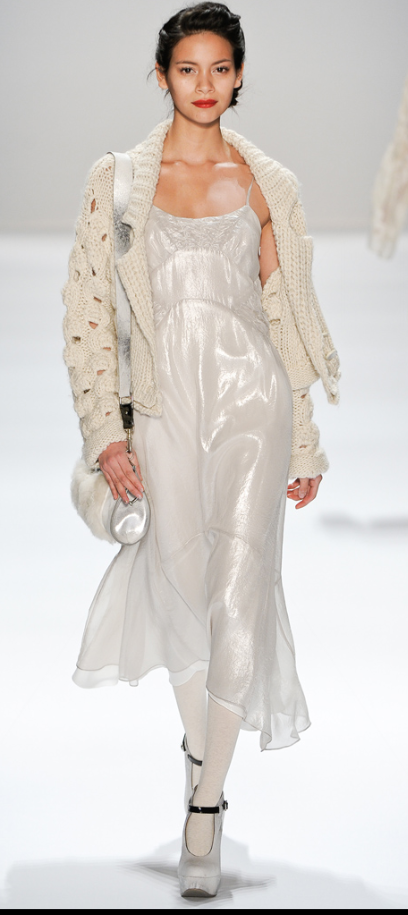 There were also some more tailored pieces. This knit poncho was one of my favorites.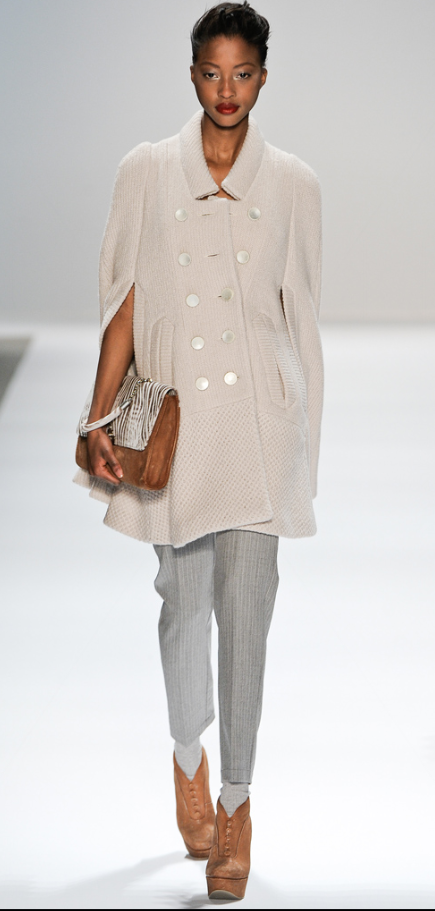 But most of the tailored pieces were, in typical Lepore fashion, layered with more girly underpinnings.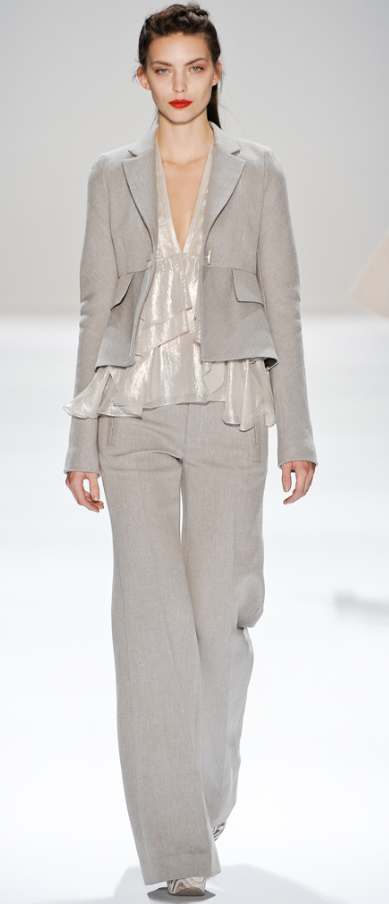 I loved this shearling jacket over a boudoir print slip dress. For me it has a wonderful vintage exotic appeal like something one would have worn in Shanghai in the 1920s. Of course the jacket on its own could be paired with many other pieces.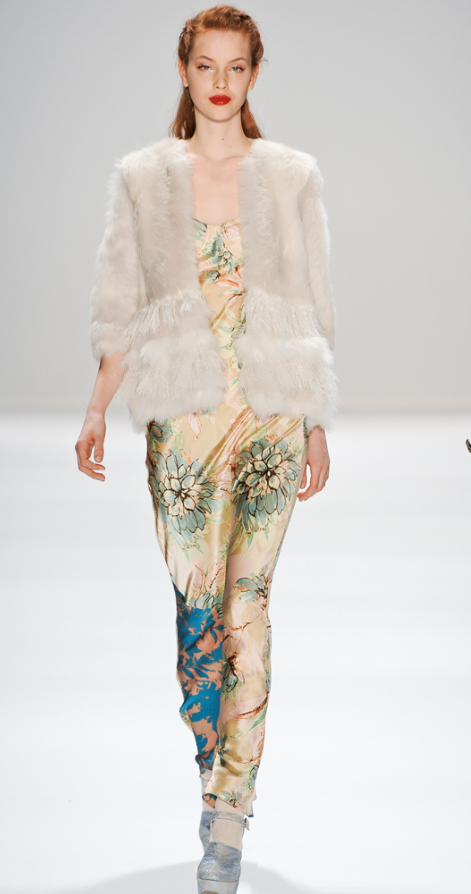 And see how she worked the tweed trend to her advantage with all the flounces while maintaining the more tailored elements such as the leather trim, patch pockets and epaulettes.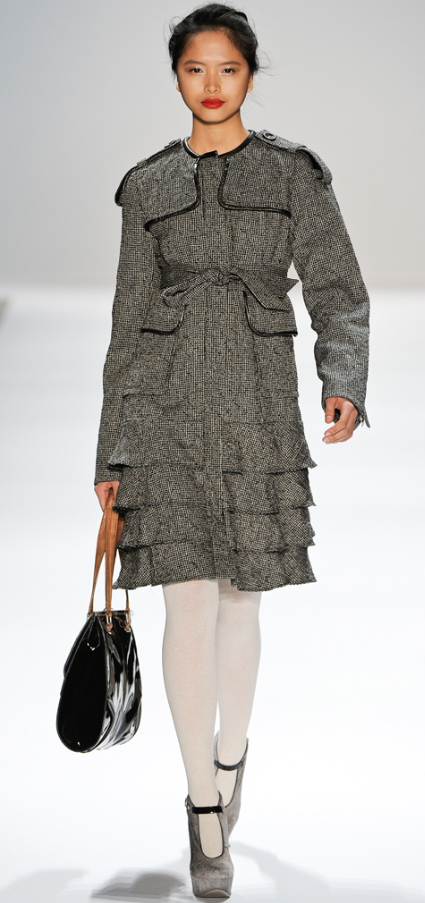 Mixed in with the whites and tweeds were some stunning jewel tones.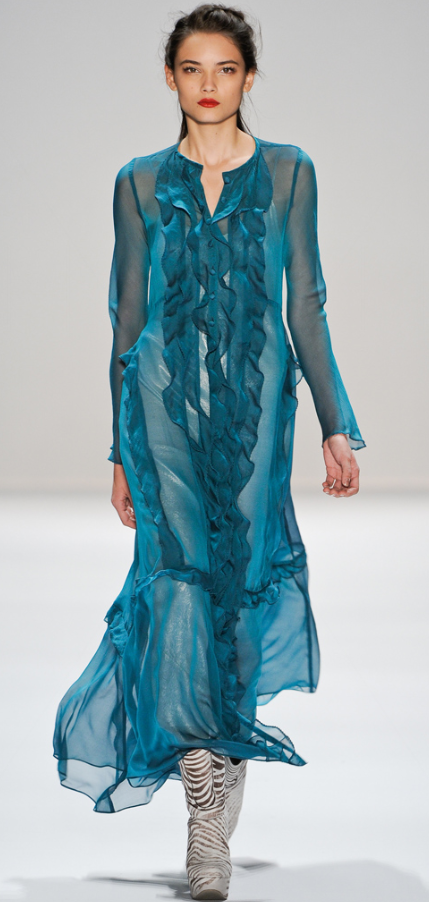 And of course the requisite black, which like many of the pieces in the second half of the show, were adorned with rhinestones.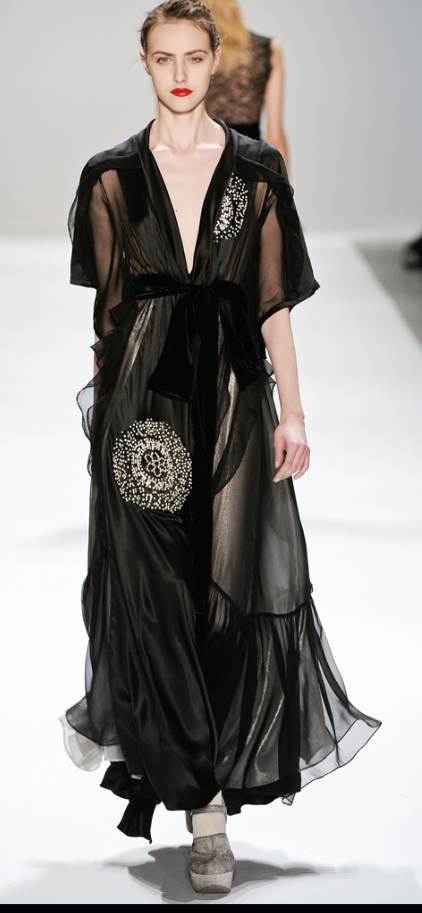 All photos above: Alessandro Viero / GoRunway.com
Another standout aspect of the collection was the oversized bag collection designed by Gryson. Frequently carried two at a time, the bags feature a variety of leather and fur in an assortment of sizes.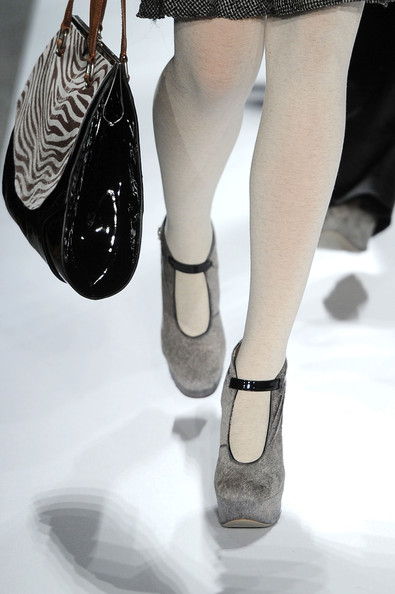 Bag photos by Frazer Harrison/Getty Images North America
I sat behind Peter and Joy Gryson, there with their adorable daughter Olivia, who behaved like the perfect young fashionista!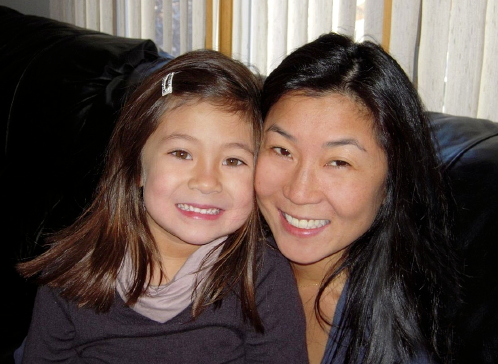 Nanette has a wide audience and it's easy to see why so many young stars gravitate to her clothing – it's flirty and feminine but with a decidedly cool relaxed edge – you can feel dressed up but in a low key more casual way. And with such an appealing price point, it's a great way to enter the designer market. So great to see Lepore at fashion week with her mojo back!!