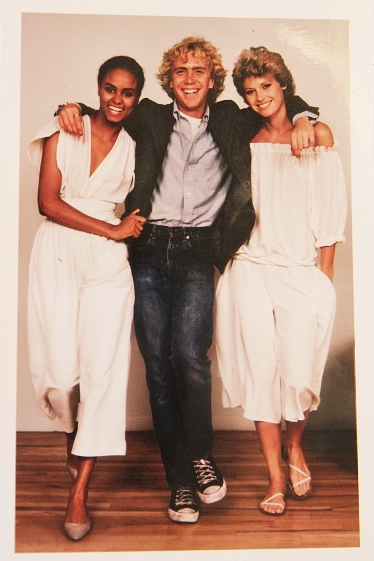 Michael Kors pulled out all the stops today for his 30th anniversary show in the mobbed Theatre at Lincoln Center. And what a show it was – a true event. It featured high-style glamour reminiscent of the 70s but with an updated minimalism – all very Kors – luxe dressing at its best. As the models worked the catwalk to the disco soundtrack, we witnessed oodles of draped jersey, sequins, silk and fur rocking the runway. This show paid homage to Kors' career and his "polished but easy" wearable styles –  because as he says, it may look beautiful on the runway, but if no one is wearing it, then it isn't really fashion. And Kors is nothing if not wearable!! As with the other collections I've covered, layering here was key as well but in a very tonal way – layers of the same colors executed in different weights and materials. I loved this opening outfit – classic, elegant yet sexy.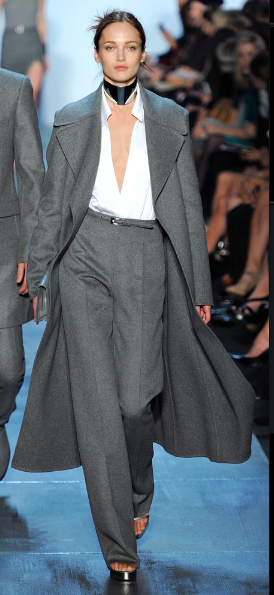 The same colorway in another luxe layered look.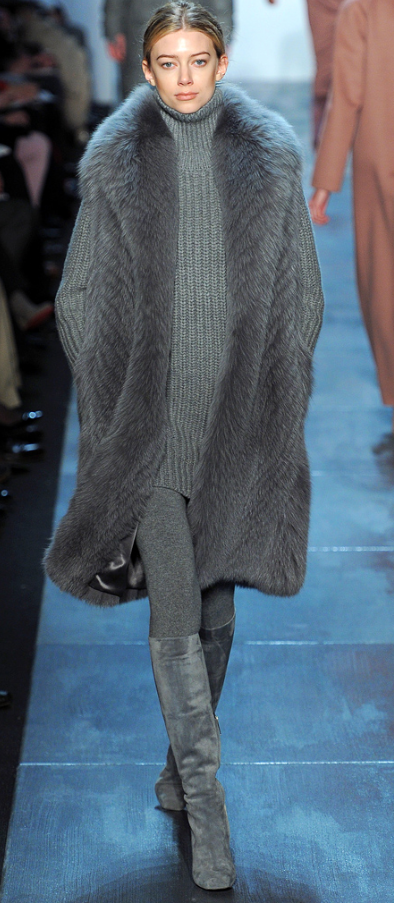 And how about this for updated glamour – the tunic over the loose pants -all flowing so easily and elegantly.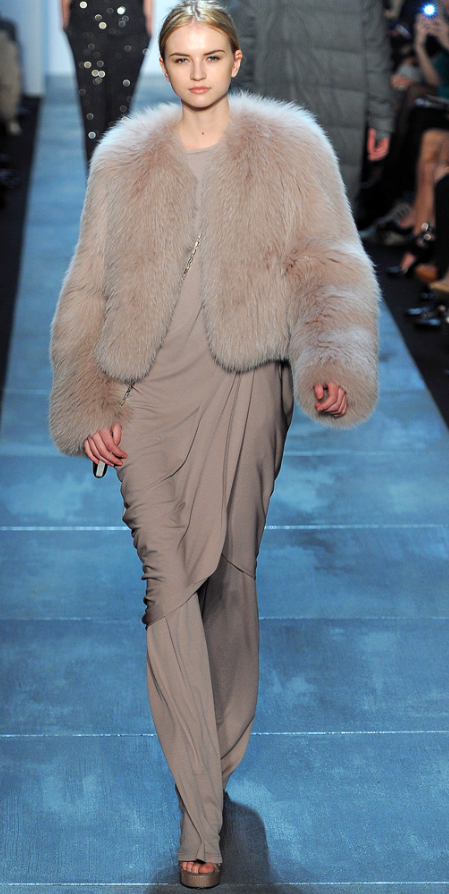 Same idea – slightly different draping and obviously different jewel toned colorway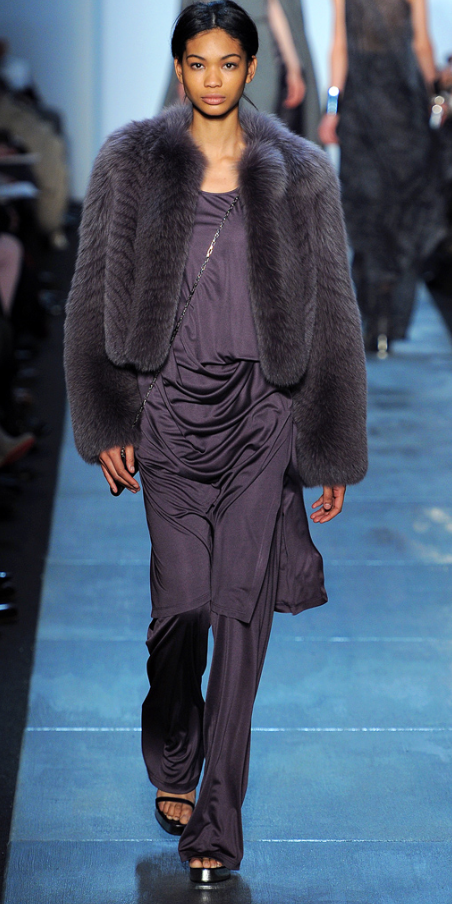 I loved this fabulous monochromatic look of the oversized shaker knit sweater with the silk charmeuse pants. And you have to love that bag as a pure visual treat!!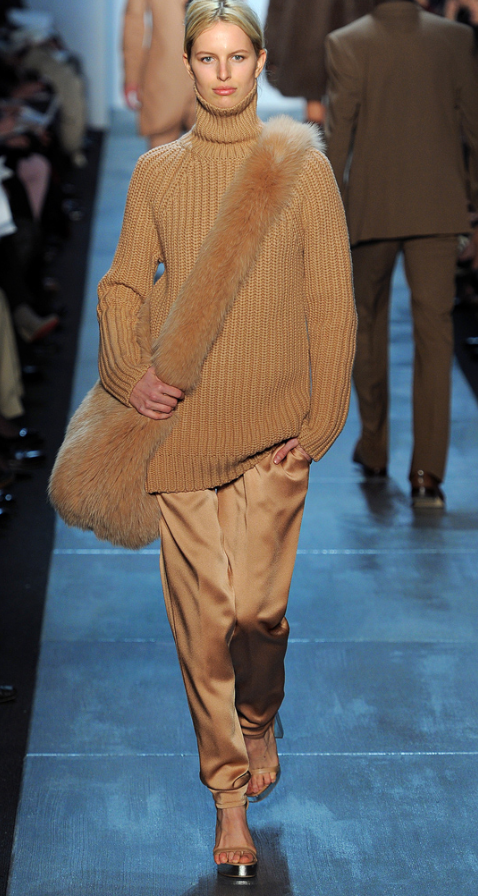 Another luxe look at one of Kors' favorite palates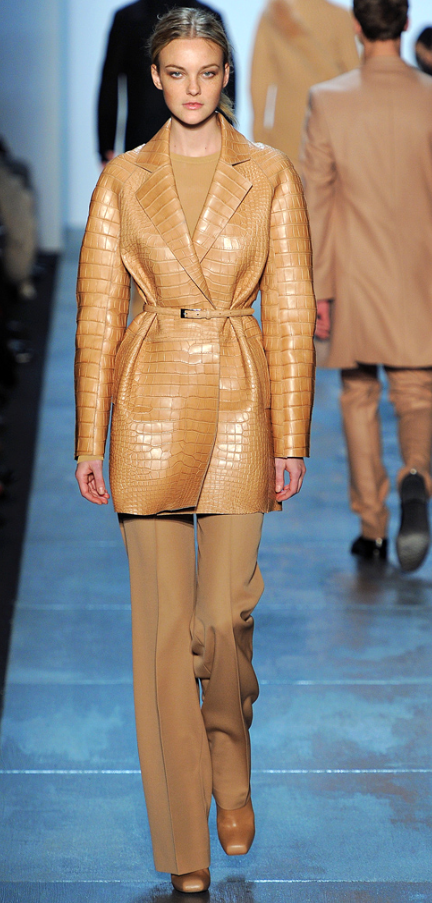 Lots of plunging necklines combined with simple slim shapes celebrated an elongated silhouette.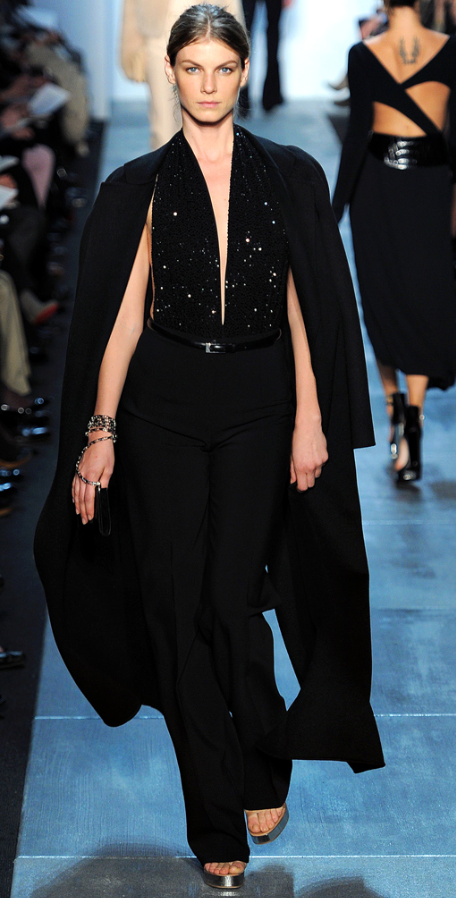 And here is one of his versions of sheer – a trend that is showing up on all the runways.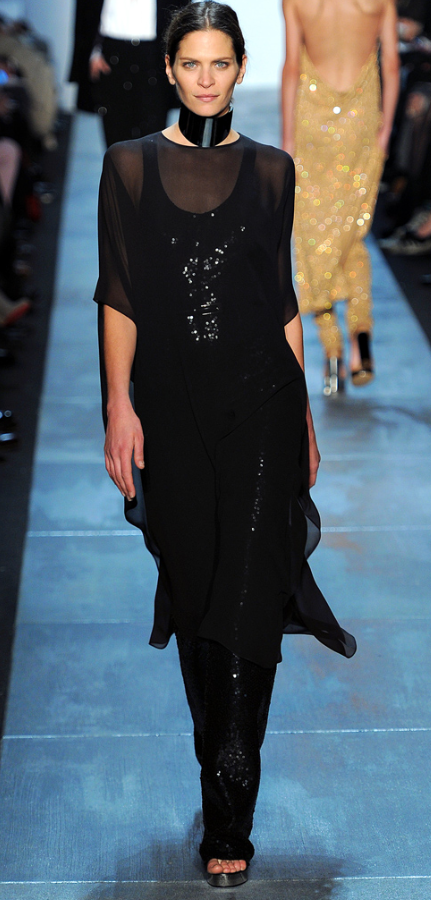 My kind of cocktail party attire – although not so sure about the silver collar.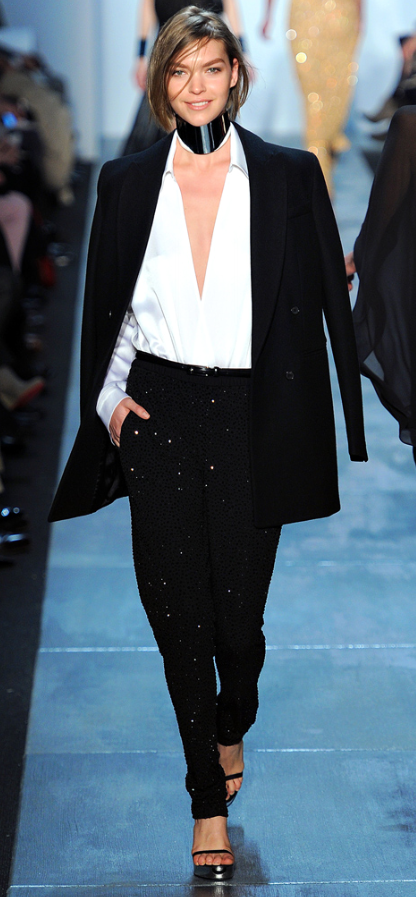 Another theme was jumpsuits, for day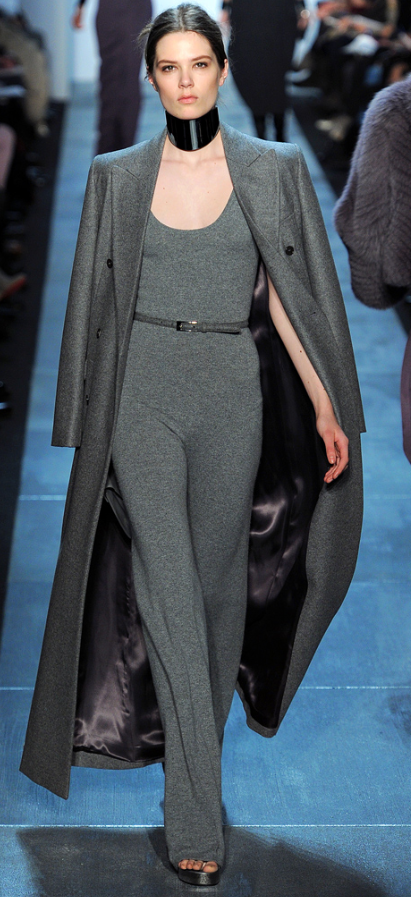 or evening.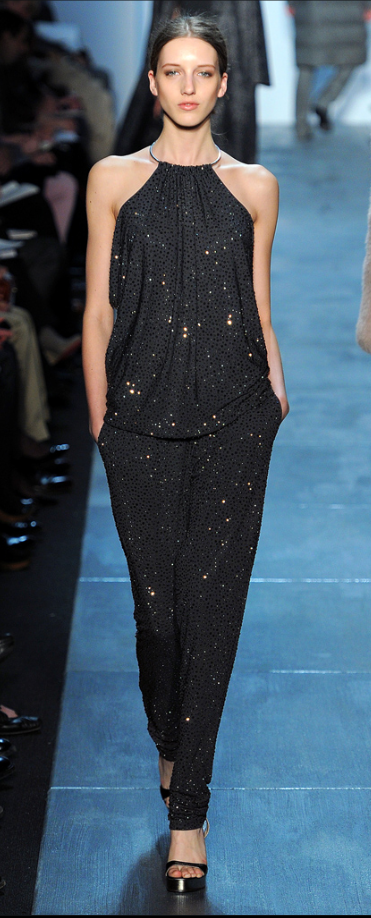 And it's too bad these aren't going to be ready in time for the Oscars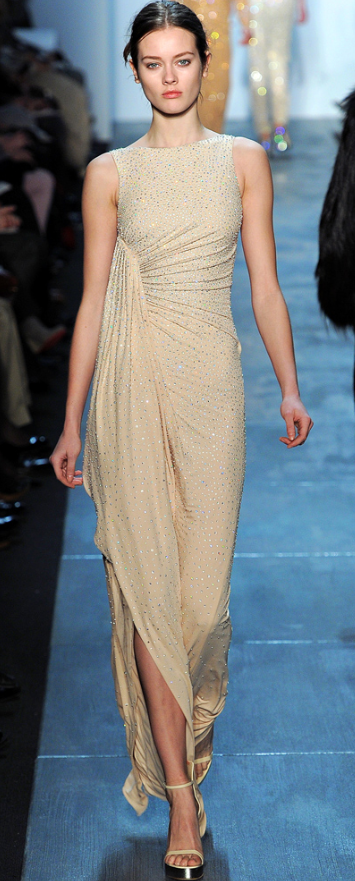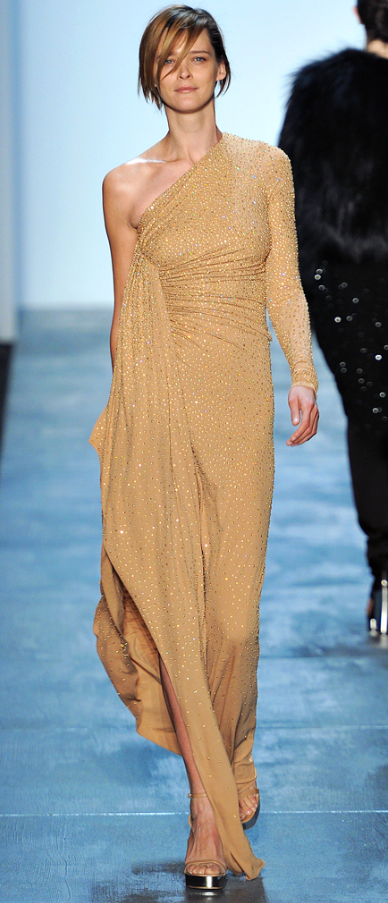 Here's wishing the king of women's luxury classics several more decades of timeless fashion!!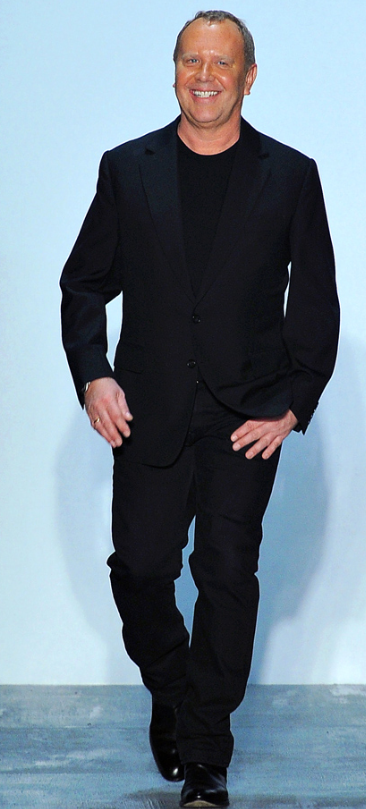 All photos (except 1st): Yannis Vlamos / GoRunway.com