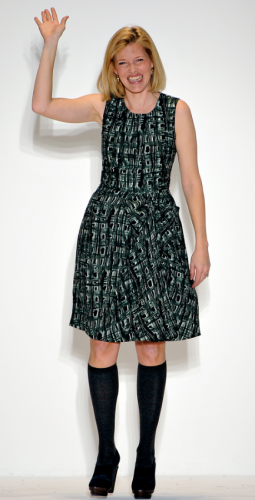 Lela Rose chose as her inspiration for this collection contemporary German artist Gerhard Richter. I thought this a very interesting choice. It was I'm sure his manipulation and obscuration of imagery that she was after for the fabrics she created, but I couldn't help but wonder if she was also fascinated by the fact that Richter is so hard to pin down stylistically.
Abstract Painting, 2005, courtesy of Marian Goodman Gallery
She seemed to be stretching her wings a tad with this collection. Maybe I'm reading too much into it, but just as Richter always refused to be labeled, it made me consider whether Rose was trying to expand her range here as well. Shapes varied from very structured to more fluid while the colors ranged from the somber side to brighter hues. The collection started with scraped cotton canvas in a pattern straight from Richter's canvases. The fabric was worked as a skirt, top and here as a strict seamed dress. The collection was shown with knee highs and Rose's affordable Payless shoe collection.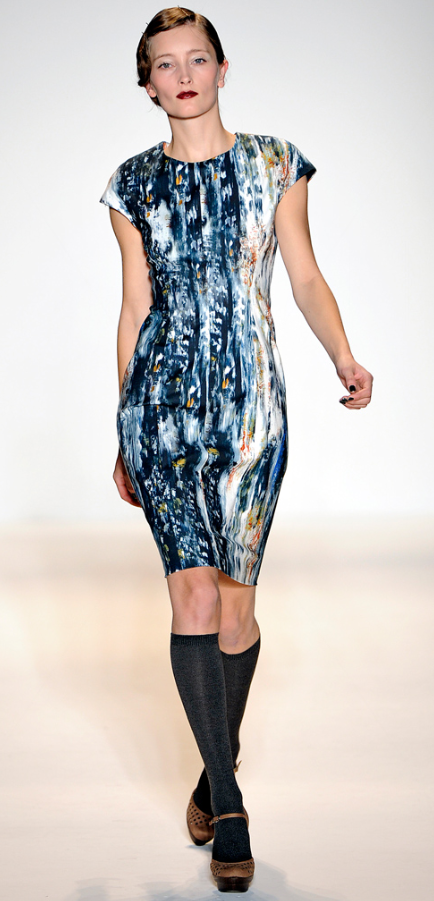 It seems everyone was at this star studded show – I spied with my little eye magazine editors – Anna Wintour, Virginia Smith, Avril Graham and Joanna Hillman, retail representatives Simon Doonan and Linda Fargo, photographers Scott Schuman and Garance Doré, CFDA executive director Steven Kolb and actresses Brittany Snow and Rose McGowan to name a few. I was lucky enough, thanks to my friend Linda Levy, to be seated in the front row where I could really get a great look at what was coming down the runway. One of my favorite pieces was this spectacular caramel double face zipper coat. Both a practical and beautiful piece that I could see wearing all fall with everything from jeans to a dress as shown here.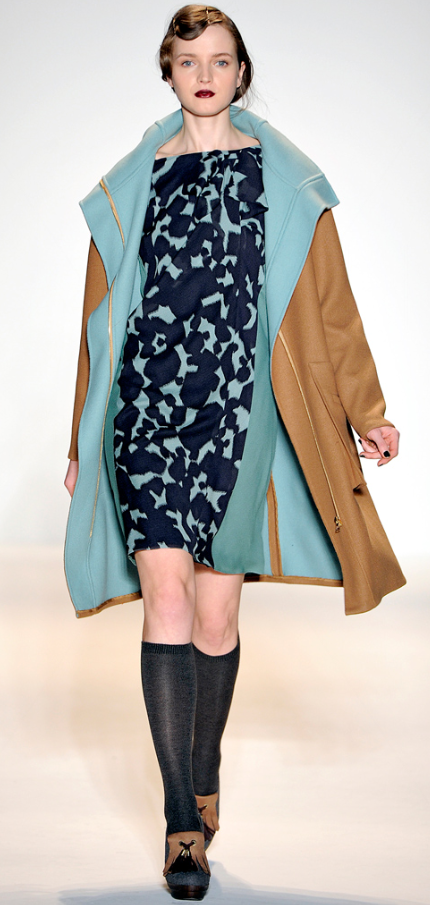 The dresses were pretty but what I especially loved were the layering pieces like this heather combed wool jacket with cashmere cable knit sleeves – such a versatile piece for a great look either over a dress or with pants.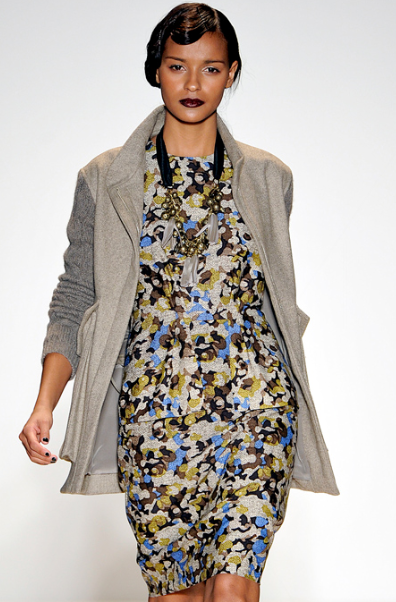 This hand-loomed organza cropped cardigan jacket was another great layering piece.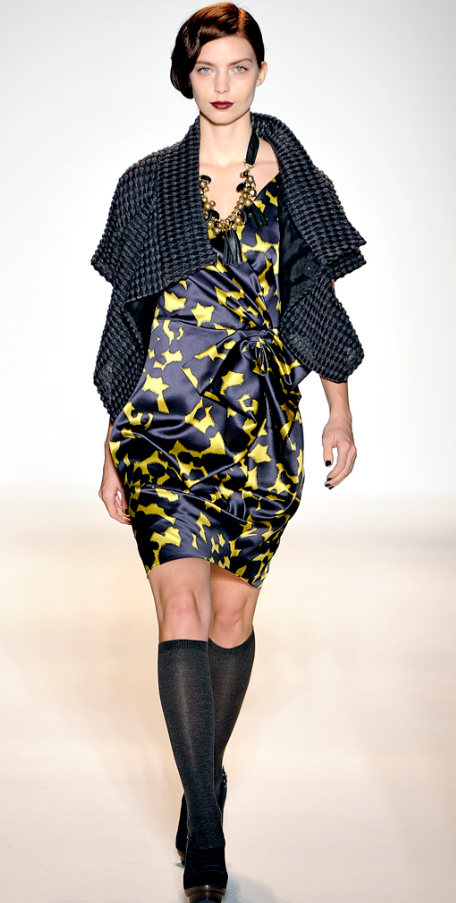 Printed feathers were an additional feature I loved, calling to mind the textural quality of Richter's expressive paintings. Here is Rose's version of the ubiquitous pea coat over a printed cashmere top and printed feather embroidered skirt.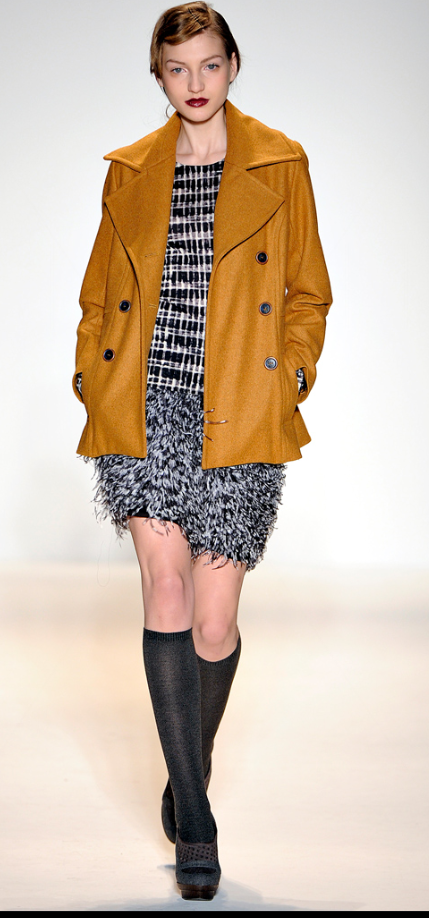 and though this looks like feathers, this beautiful sapphire mohair coat creates the optical illusion with wool filaments.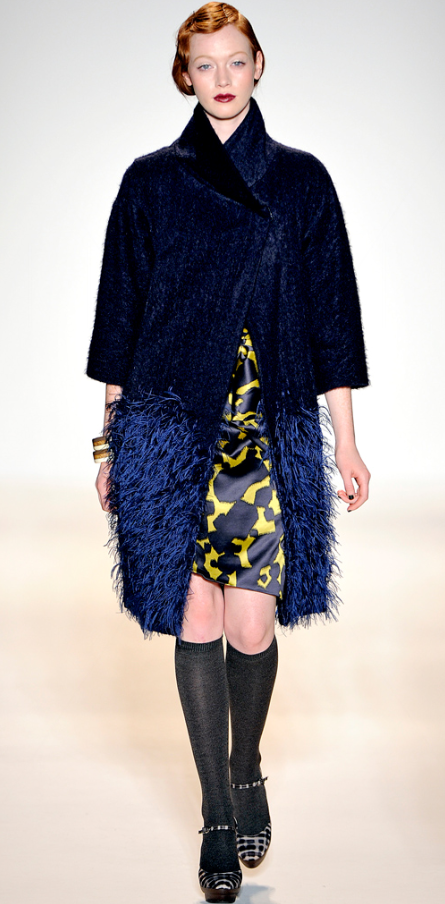 But the stars of the show were undoubtably the dressier more fragile pieces with delicate layering and beautiful embroidery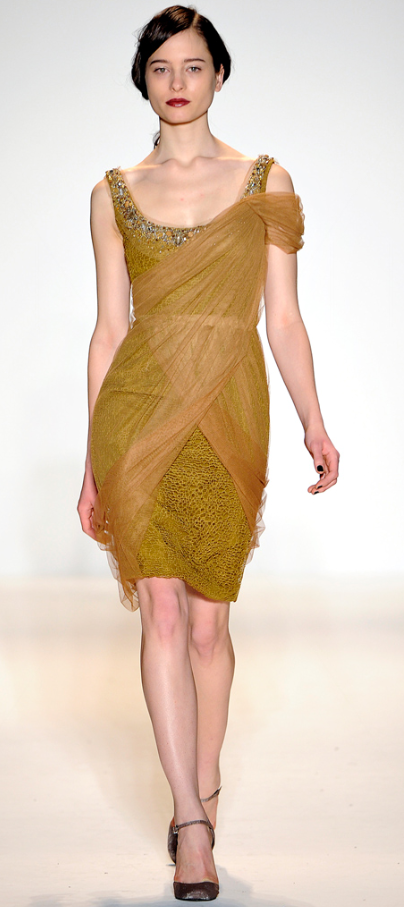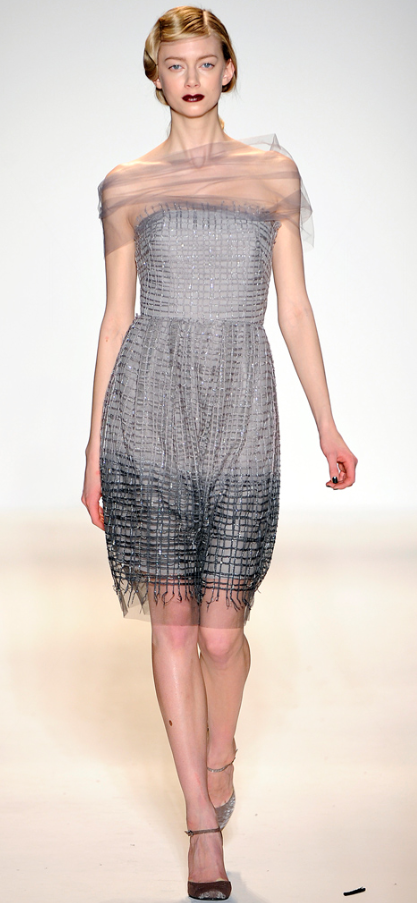 This one for example is an exquisite combination of chiffon draping, dip dyed feather embroidered skirt and a graceful and feminine veiled shoulder – breathtaking!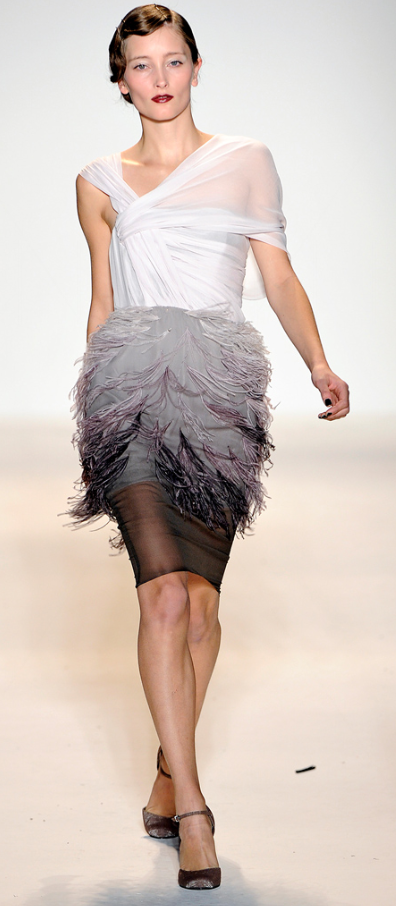 And for formal affairs or red carpet this gorgeous almost plum (they call is amaranth) gown with metallic thread embroidery and a veiled tulle bodice floated like gossamer in front of me down the runway.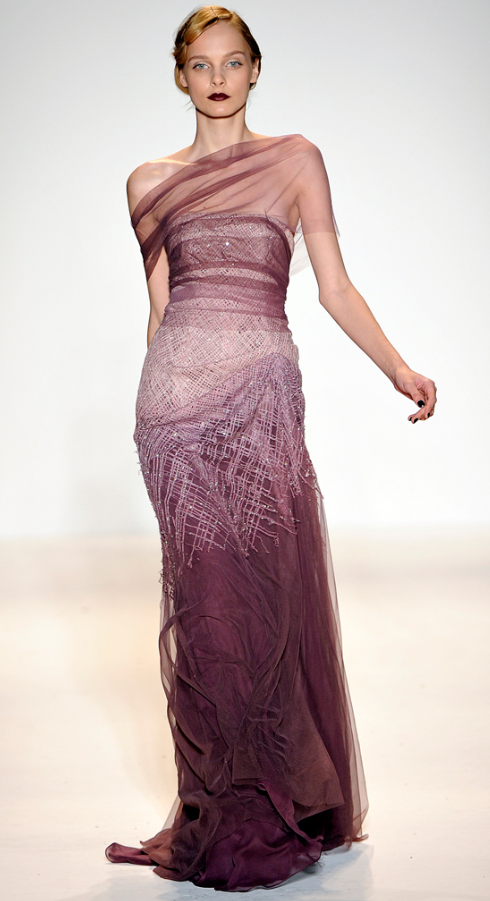 The final gown was this incredible Grecian number worthy of Ava Gardner's attention. The dip dyed chiffon gave it a modern edge but it flowed like a dream.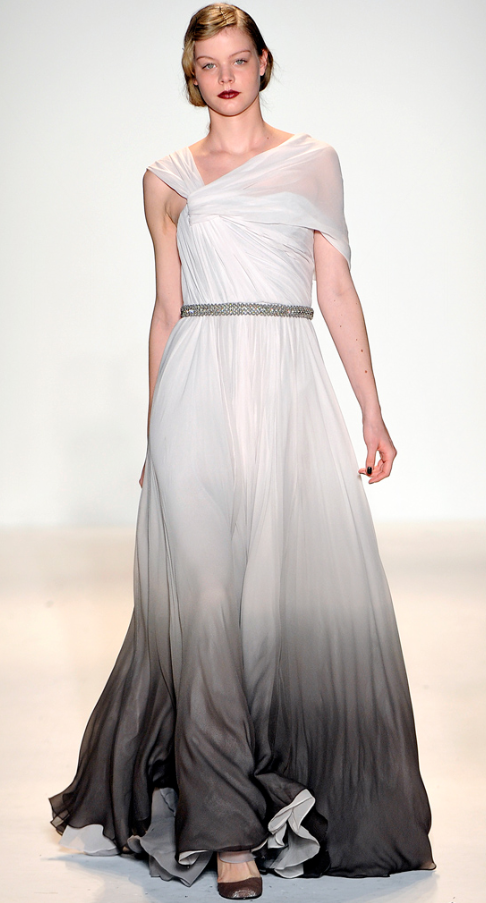 all photos: Alessandro Viero/GoRunway.com
The delicious home made biscotti from Rose's kitchen, delivered in the goody bags, were a sweet finishing touch to this beautifully developed feminine show.