The beautiful new Baccarat showroom in the D&D Building was the elegant setting Wednesday evening for the third annual ELLE DECOR A-list awards. A festive and well-attended party, it was a lovely way to witness the induction of ten talented new members.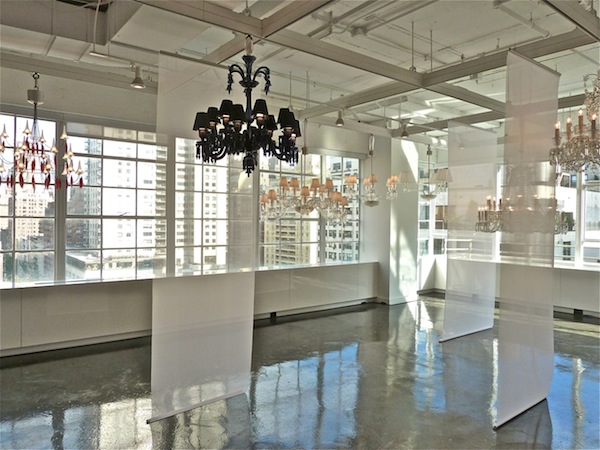 While sipping champagne, we admired the brand's first-ever lighting showroom in the U.S. (the 59th Street store carries much of the other merchandise). With over 2,000 products and two new collections annually, Baccarat is bridging the divide between its grand traditional heritage and contemporary creations. The rotating Solstice Comète, below, makes quite a statement upon entering the space. With 48 lights, the custom-made piece combines modern LED technology with classic Baccarat design. And since 1997, each Baccarat chandelier features  a signature single octagonal red crystal ornament, as you can see in the front of the Solstice below.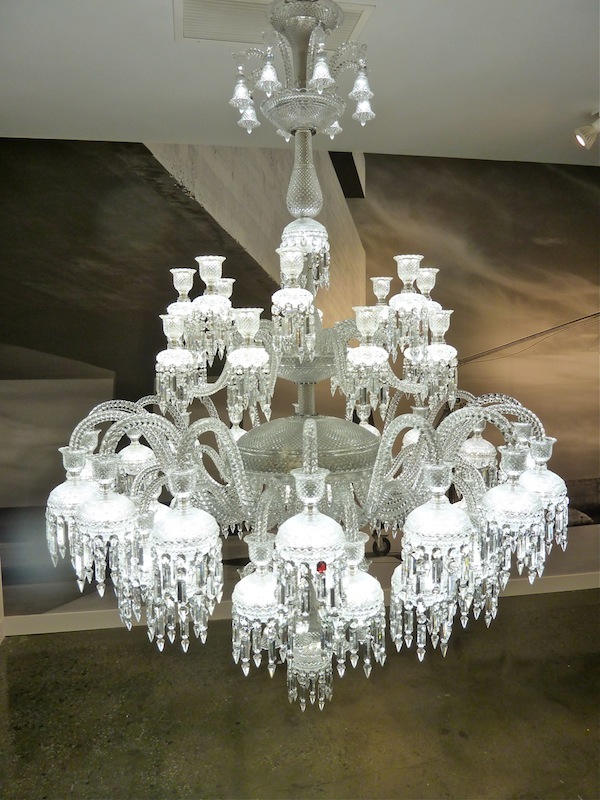 The airy and sophisticated showroom, designed by Kramer Design Group is currently home to over 20 chandeliers including collaborations with well respected designers such as the Eriko Horiki Sora Chandelier below.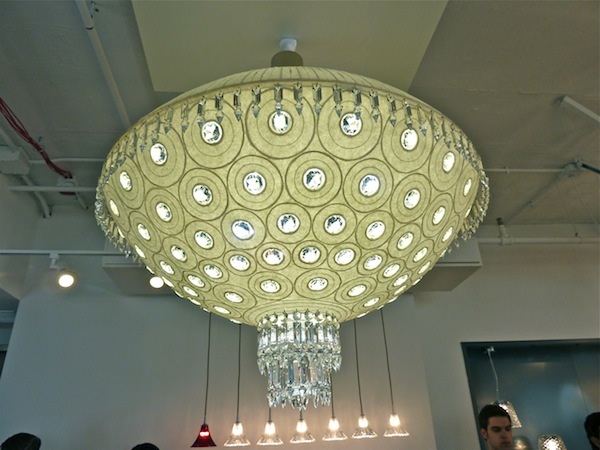 or the Unfocused Zenith Chandelier by Philippe Starck.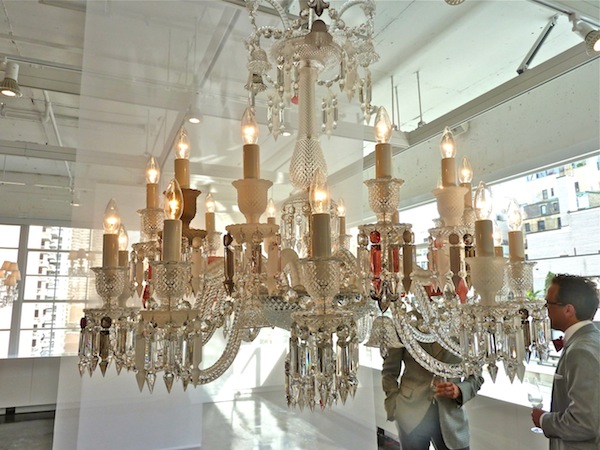 There are also decorative pieces such as the playful Palais Royal Set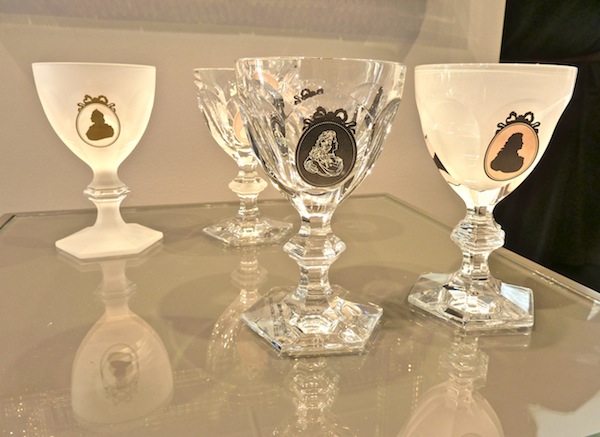 and vases, from the classic Eurydice to the distinctive Amphora.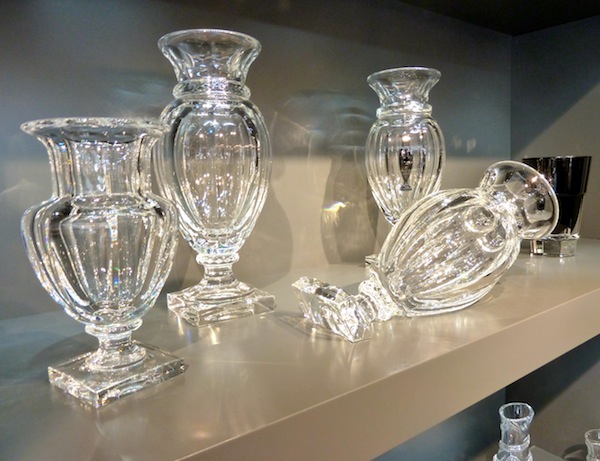 Philippe Stark's tongue in cheek Marie Coquine Chandelier hung over the beautiful Crystal Supper table upon which the awards waiting for distribution.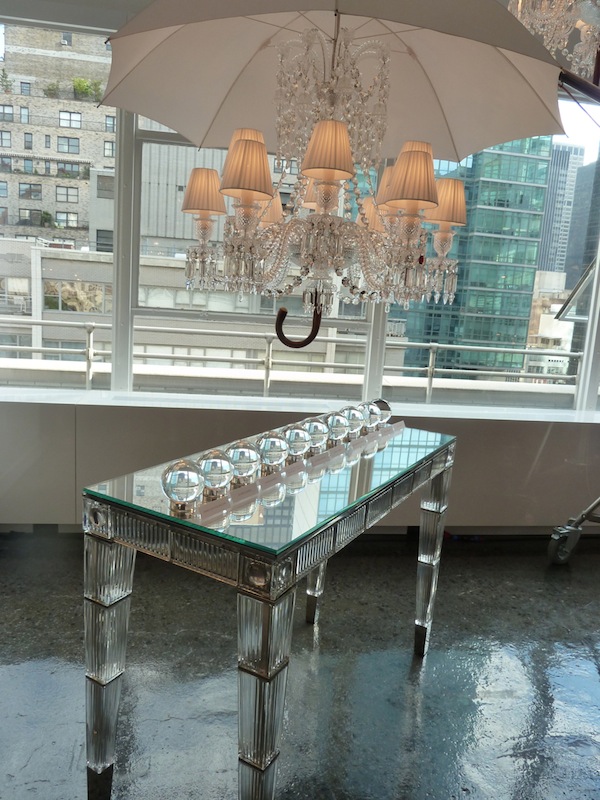 ELLE DECOR Associate Publisher Matthew Talomie, Editor-in-chief Michael Boodro, Publisher Barbara Friedmann and Karen Marx, executive director of home furnishings were all on hand to celebrate.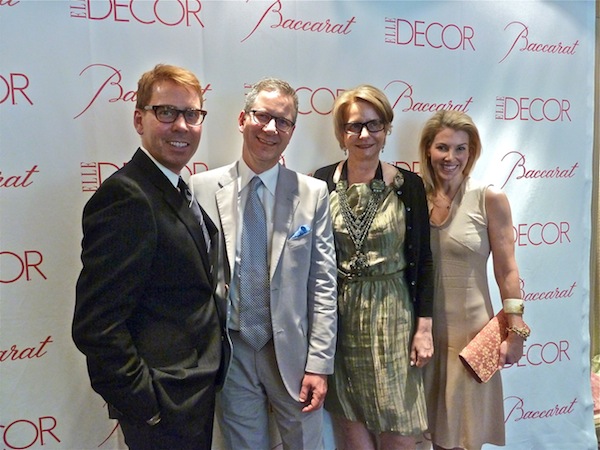 As were many friends, new and old – here Ann Feldstein of Kravat, Liza Weiner of Susan Becher and Zoe Settle.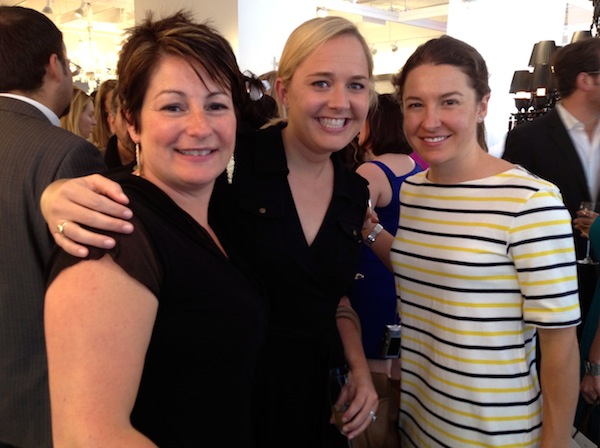 I loved Brett Beldock in orange, hanging here with Alpha Workshop's KenWampler and designer Paul Siskin.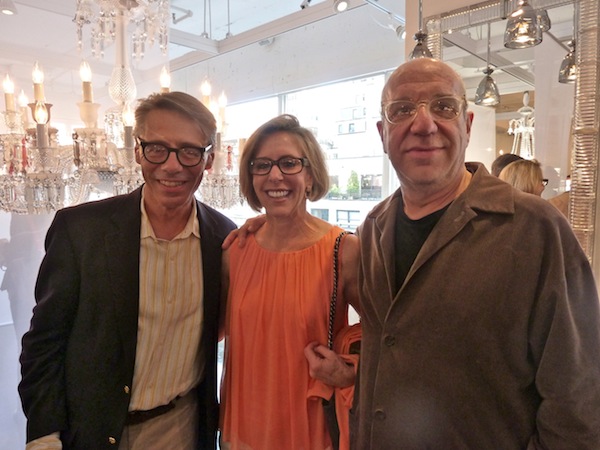 I always love running into the exuberant Alessandra Branca, here with Phillip Bershad of namesake Phillip Jeffries and Whitney Pamula, Senior Design Director at Branca, who always looks so chic!!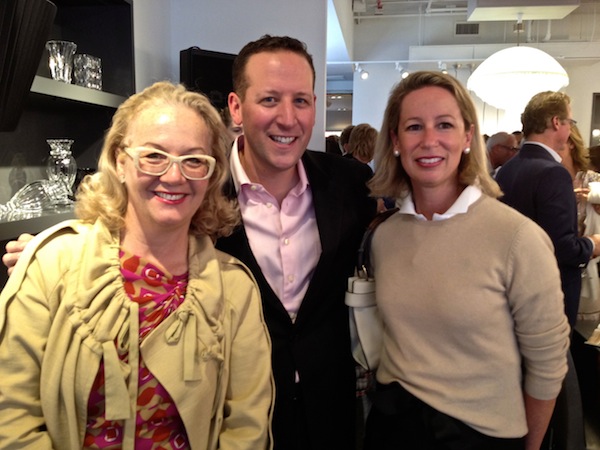 I had recently met Pintura's Chris Isles and it was such a pleasure to finally meet Sheila Bridges. She, along with Celerie Kemble, won beautiful skin award of the evening!!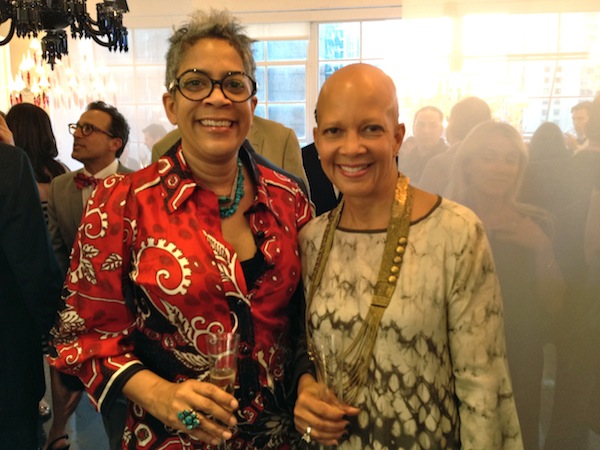 Hostess Michelle Klein, CEO, Baccarat North America and Michael Boodro prepared to make the presentations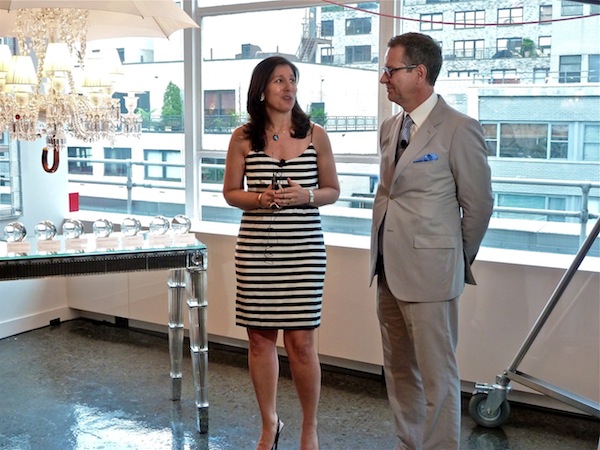 of the Baccarat spheres to the new inductees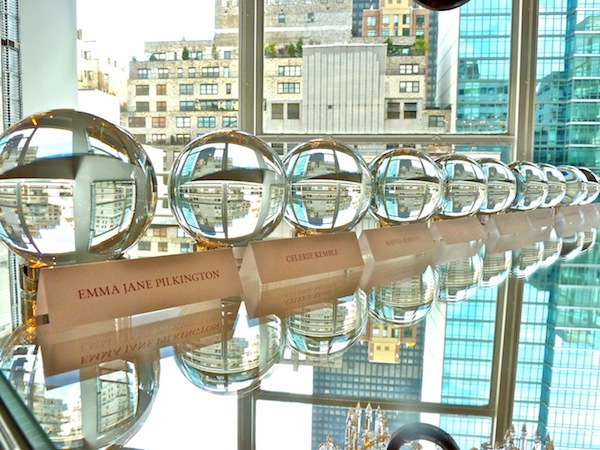 A-list award winners for 2012 are: Bill Brockschmidt & Courtney Coleman of Brockschmidt Coleman; Ronald Bentley, Salvatore LaRosa, Franklin Salasky, Victoria Borus, and Charles Capaldi of B Five Studio; James Aman and John Meeks of Aman & Meeks; Emma Jane Pilkington; Andrew Fisher and Jeffry Weisman of Fisher Weisman; Steven Harris and Lucien Rees Roberts of Steven Harris Architects Rees Roberts + Partners; Timothy Haynes and Kevin Roberts of Haynes-Roberts; Paul Fortune; J. Randall (Randy) Powers; and Celerie Kembel.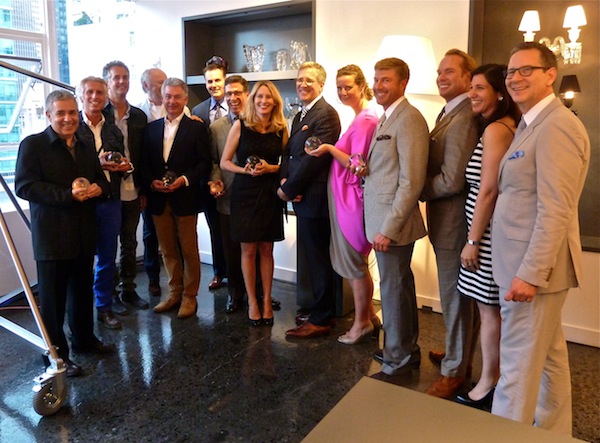 Congrats to all the new winners and I think it's safe to say a good time was had by all!!