Ronan and Erwan Bouroullec are not your average designers. In Anniina Koivu's monograph on the French design team, she compares them to butterflies, possessing an expressive freedom that is hard to pin down. With a philosophy of "objects must be flexible in their application," they create functional art that is dependent on the end user. Yet far from being random, their designs have an anthropomorphic origin whose repetitive geometry feels somehow comfortable and familiar in its final form.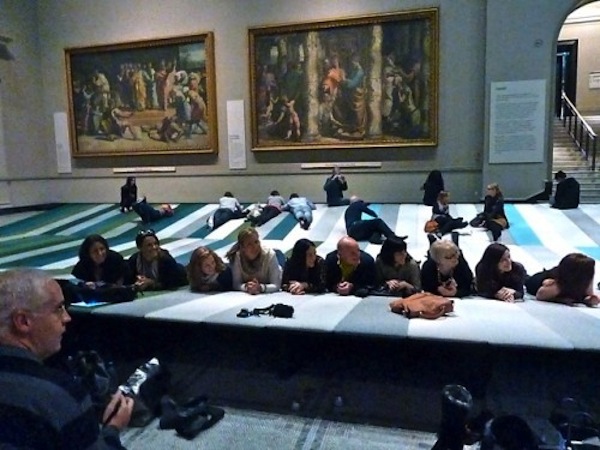 Last year when I attended the London Design Festival with BlogTour, I had the privilege of experiencing their "Textile Field," a collaboration with Kvadrat, at the V&A. When you learn that the  Bouroullecs were influenced by French novelist Georges Perec, who believed in the power of puzzles, works like these take on an entirely new meaning, revealing themselves as a series of single elements.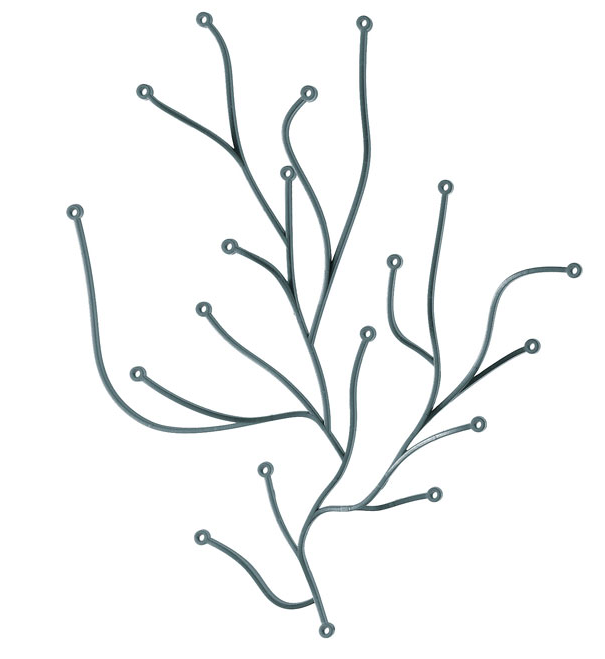 But unlike regular puzzles, in many of the Bouroullec's designs, the parts are identical, freeing the user from the need to follow a particular configuration. Take for example their Algue for Vitra. It's versatility is impressive. Starting as a single plant-like element, it can be combined in an infinite variety of patterns to form a design or decorative element, such as the screen in the Axor showroom.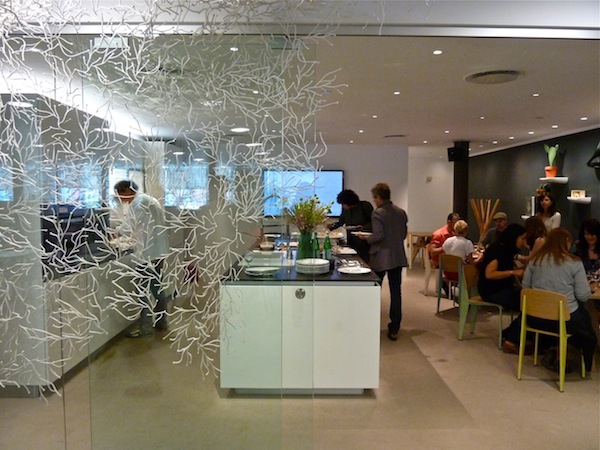 It is this "desire to escape predefined rules" that is one of the guiding precepts behind their new bathroom collection for Axor. With more than 40 products, the consumer has the freedom to arrange the pieces as suits their particular aesthetic and lifestyle. What a liberating concept!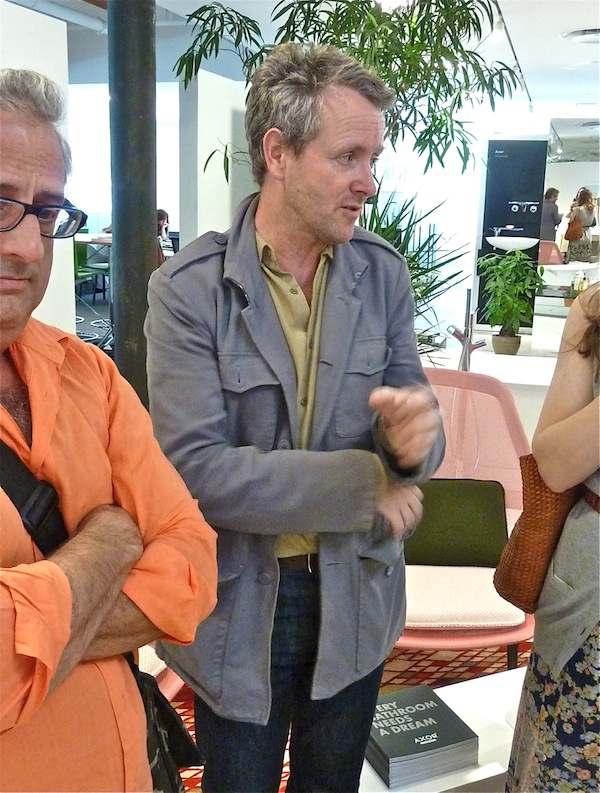 I recently attended an event at the beautiful Axor showroom in New York where Ronan Bouroullec was on hand to introduce the collection.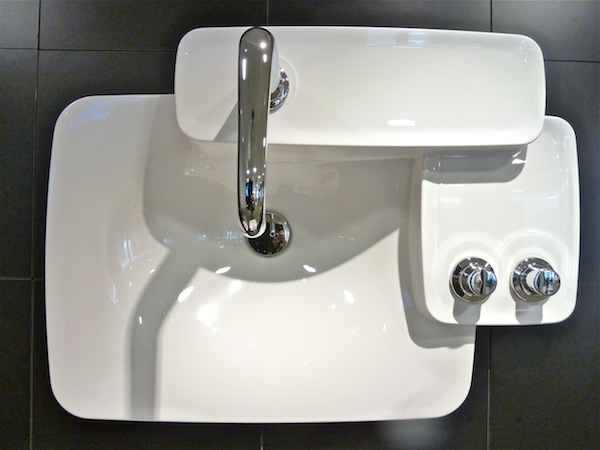 With a soft flowing design, the elements work effortlessly together. And amazingly, whatever the arrangement, the result seems how it was meant to be. The Axor Bouroullec collection subtitle "Feel Free to Compose" says it all.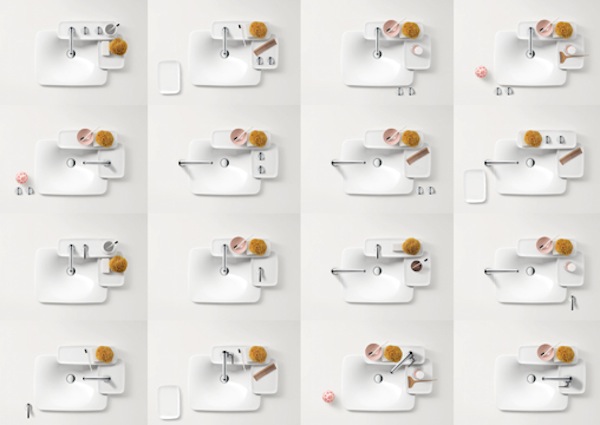 With a plethora of design configurations, there is a combination for every need. Looking for a scenario perhaps for children? Put the handles on the front of the basin so they can reach. And perhaps it should be a single easy-to-operate lever rather than separate hot and cold faucets. Shelves are an integral part of the collection. Whether for storage or display, in some configurations, they even become the water source like below.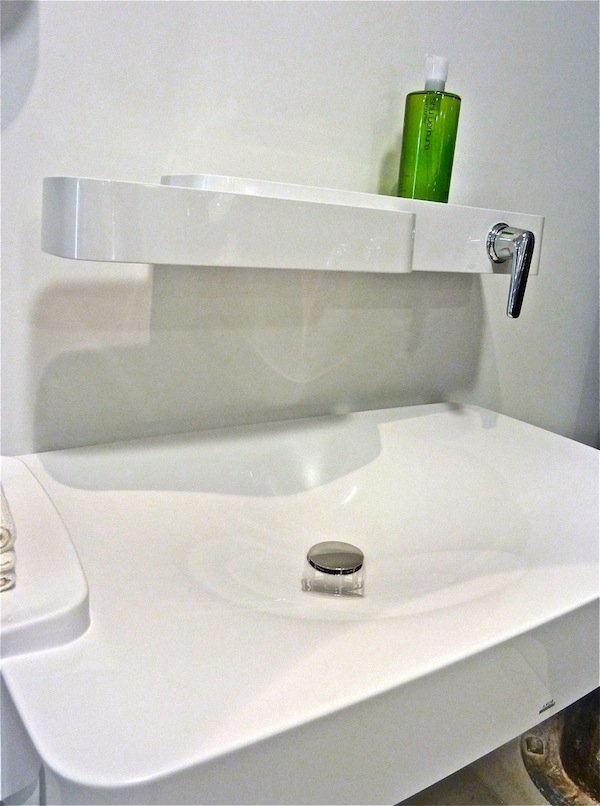 The possibilities of this innovative system are endless for both residential and contract applications.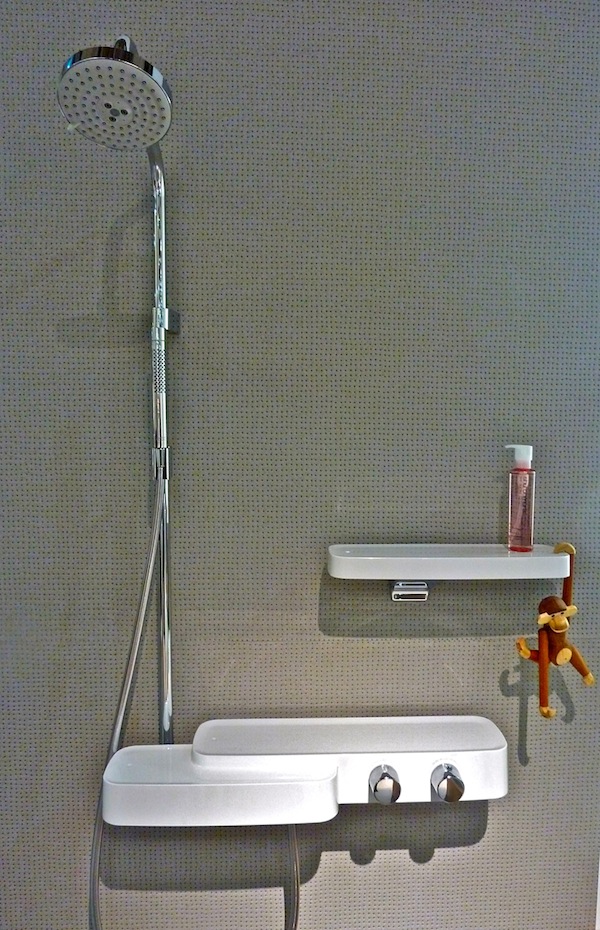 From sinks, shelves, faucets to tubs and showers, the collection can be tailored to functional, aesthetic or space requirements with many creative possibilities.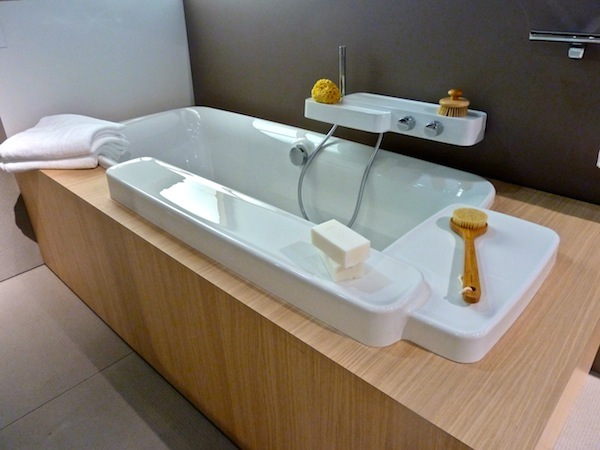 In empowering the consumer with so many options, the Bouroullecs let the products adapt to the users needs, yet again reflecting the desire for personalized design conscious spaces.