Today we bring you MORE dressy designers we love whose style quotient raises the bar with their apparel as well as in their interiors. And sometimes the twain shall meet as when fabric originally destined for pillows and curtains end up as coats (Katie Ridder) and vests (Thomas Jayne). And while fashion is usually the inspiration precursor to decor, the lines can certainly blur as our stylish guests prove the value of an educated eye. Please join us for part 2 of our ode to Fashion Week.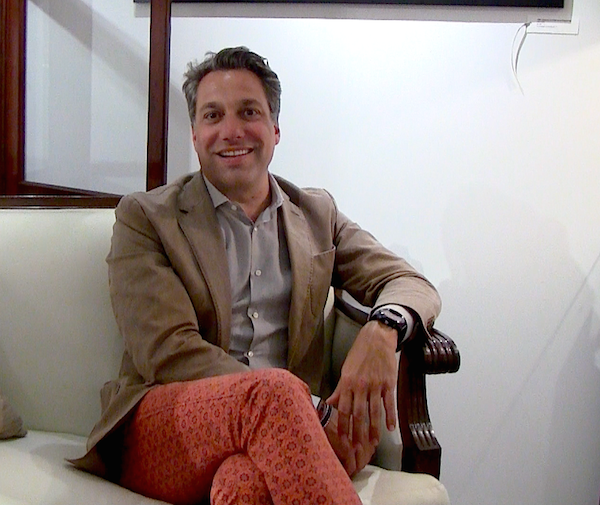 THOM FILICIA – Pants: Scotch & Soda; Jacket: Suit Supply; Shirt: John Varvatos; Sunglasses: Tom Ford; Bracelets: (navy) Links of London, (beaded) Scotch & Soda; Watch: Brera; Shoes: Tod's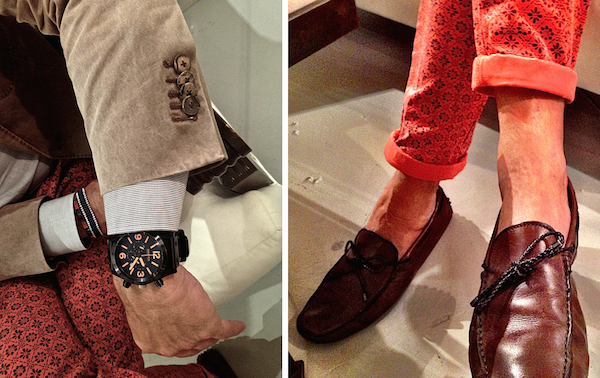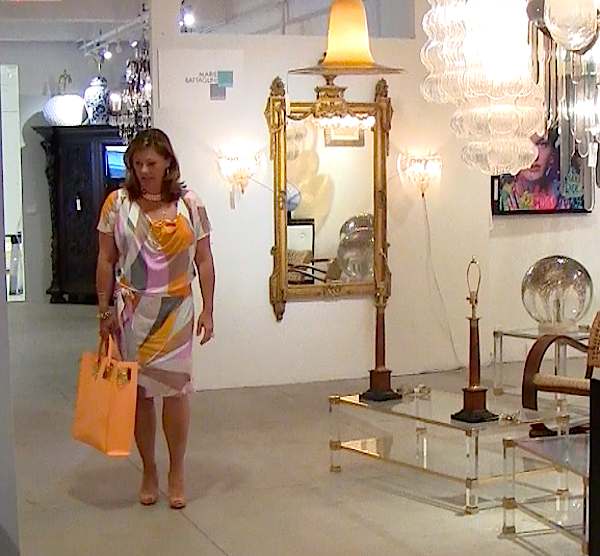 AMANDA NISBET – Dress: Pucci; Shoes: Christian Louboutin; Necklace: Temple St. Clair; Fake Tattoos: LuluDK; Gold chain bracelet: Her grandmother's; Bag: Sophie Hulme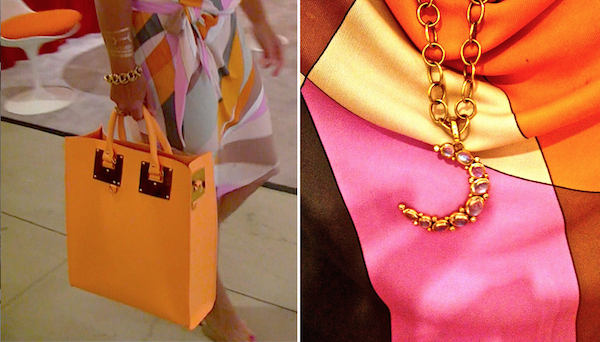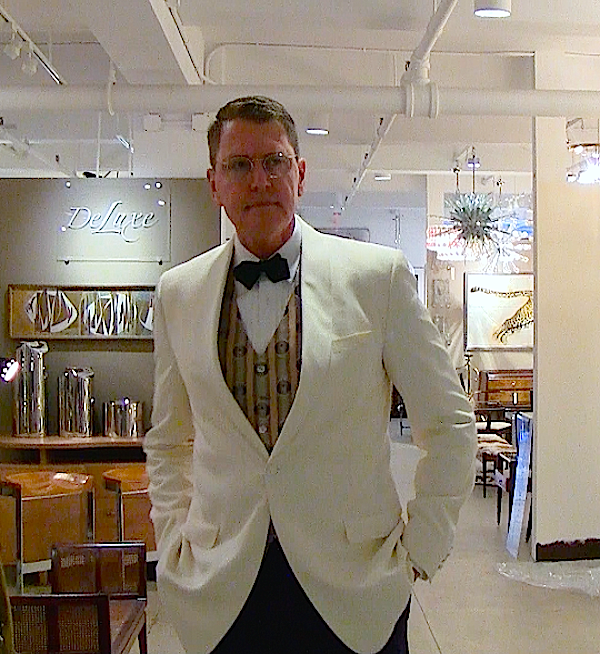 THOMAS JAYNE – White dinner jacket: Berlin's, Charleston, SC; Vest: custom from fabric Tom's office wove at Claremont; Cufflinks: From Thomas' uncle Tom.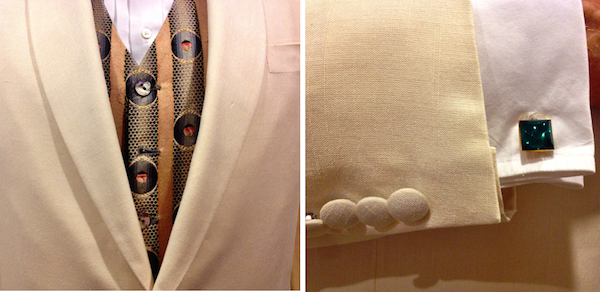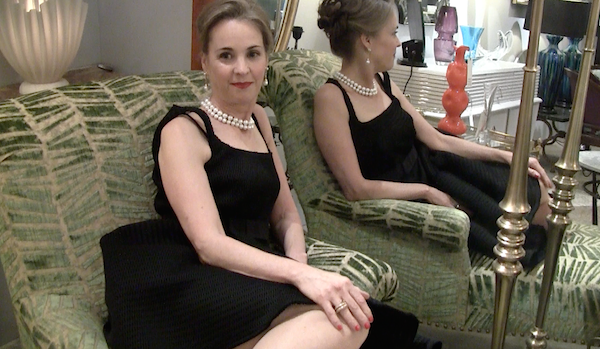 MAUREEN FOOTER – Dress: Lanvin; Jewelry: personal collection; Bags: Goyard, Prada and T. Anthony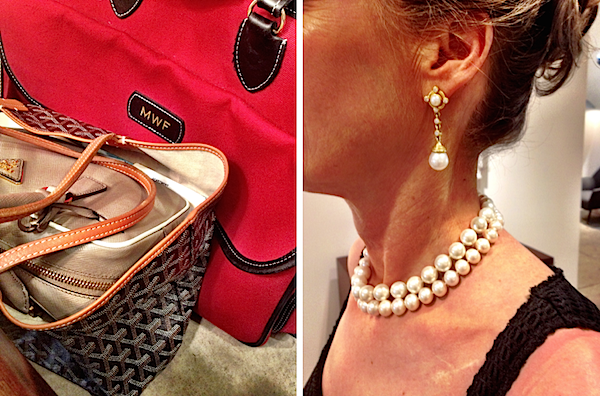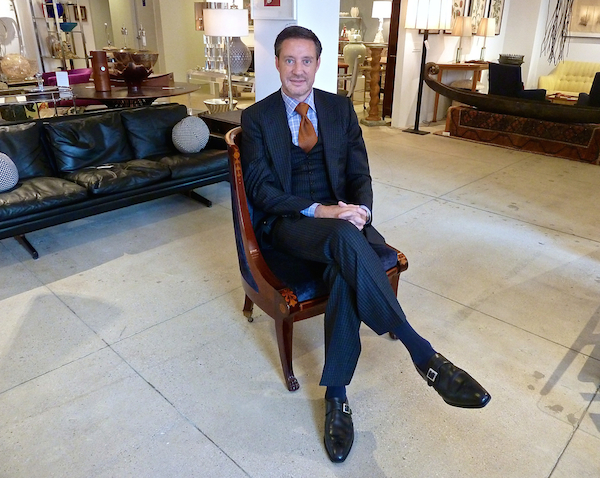 DAVID SCOTT – Suit & Shirt: Tom Ford; Tie: Charvet; Shoes: Crocket & Jones;  Watch: Rolex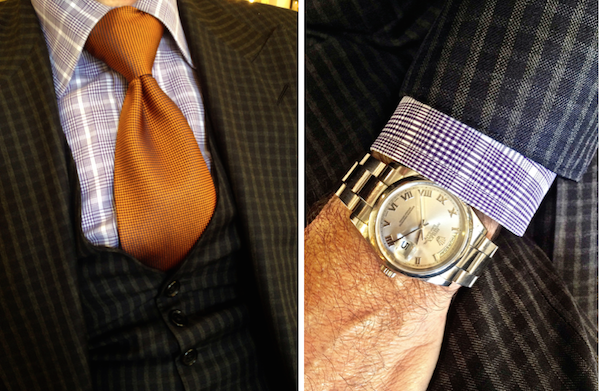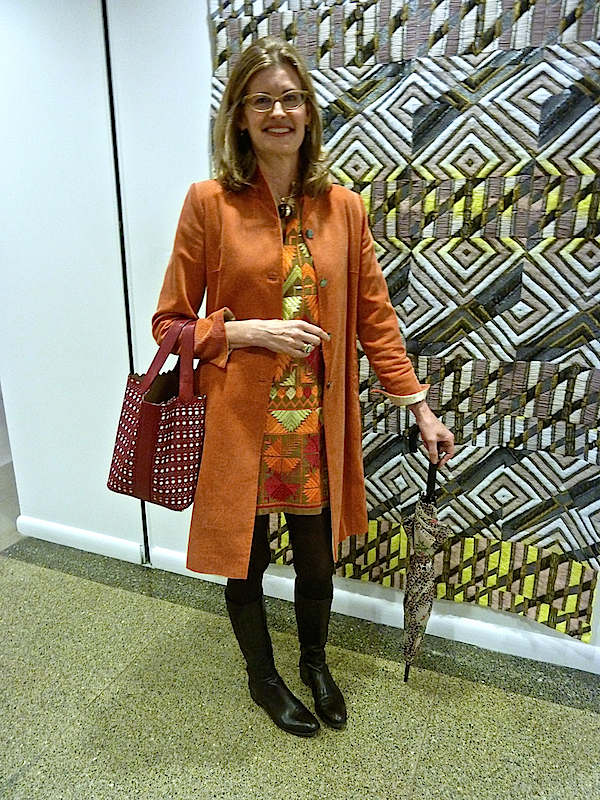 KATIE RIDDER: Boots: YSL; Bag, Alaia; Ring: her mother's; Coat: Soledad Twombly; Dress: Made from a vintage fabric – no maker credit; Necklace: Charlotte di Carcaci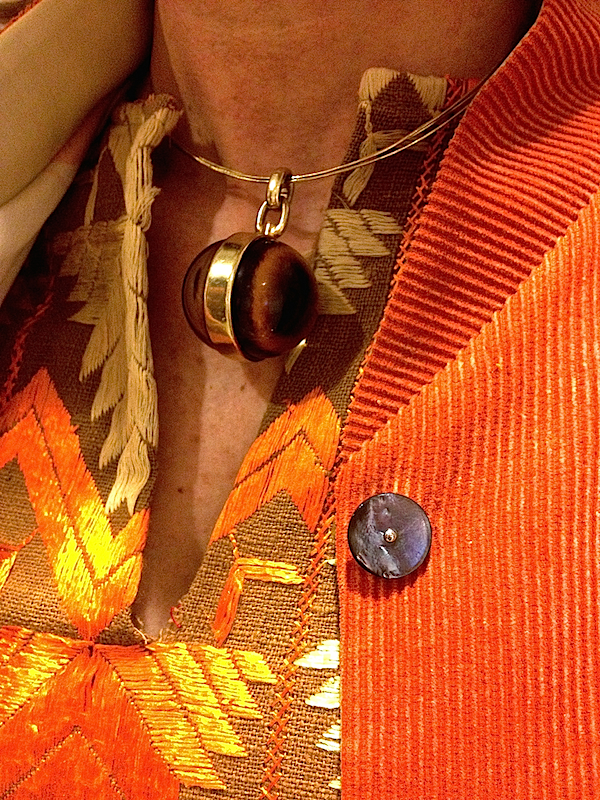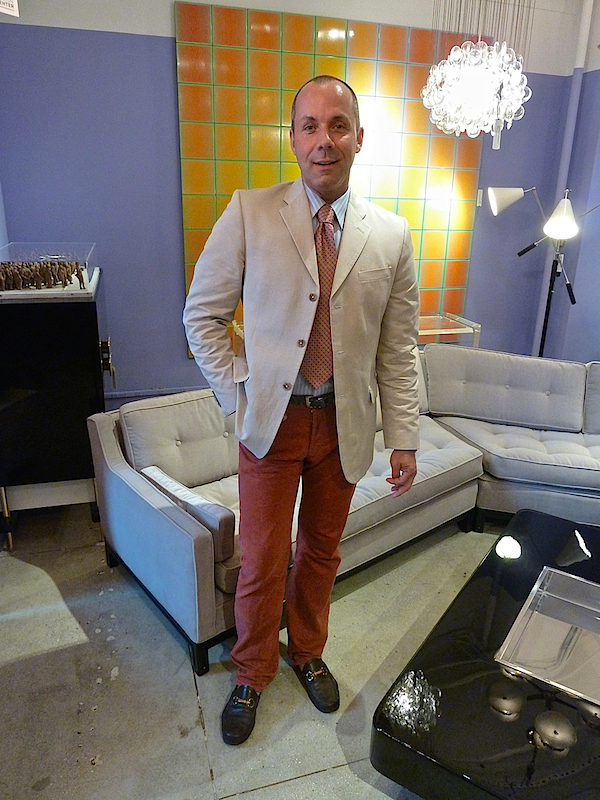 HARRY HEISSMANN – Jacket: Banana Republic; Shirt: YSL; Tie: YSL; Jeans: 7 for all mankind; Blue croc belt: no brand bought in Florence; Loafers: Gucci; Watch: Omega Seamaster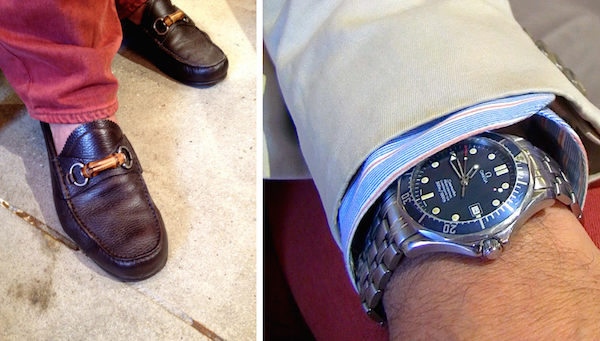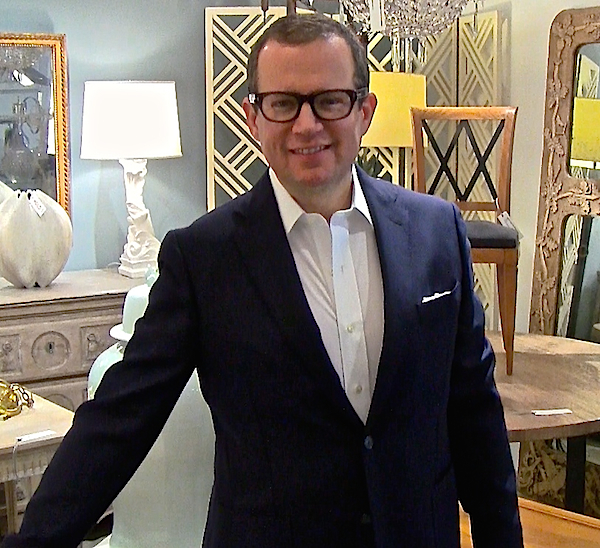 ALEX PAPACHRISTIDIS – Shoes: Monk Strap John Lobb with Gold Buckles; Pants: Brunello Cucinelli; Belt: Tom Ford; Blazer: Gucci; Shirt: Charvet from Bergdorf Goodman; Monogrammed White Handkerchief: Leontine Linens; Alex Sun Cufflinks: Marina B, esigned for and named after Alex; Watch: Vacheron Constantin with brown alligator Band; Briefcase: Hermes; Pen: Mont Blanc; Sunglasses: Gold Ray Ban at Henry Miller Opticians; Eyeglasses: Tom Ford at Bergdorf Goodman; Umbrella, Mr. Porter; Raincoat: Jay Kos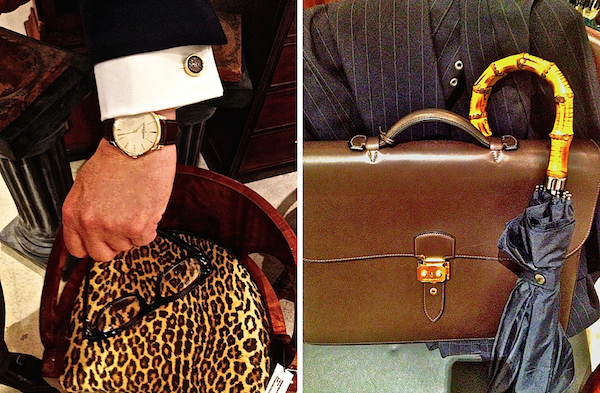 Thank you to all the participating designers we love, 1stDibs and New York Design Center. We had a blast!