Sometimes two companies' visions are so in-synch that a collaboration is almost inevitable. This seems the case with Oomph and Thibaut. As Stacy Senior, Thibaut Marketing Director put it, "From the first time we met the ladies of Oomph, we knew it was going to be a great partnership for Thibaut. I had been admiring their pieces and thought they might be interested in partnering with us for High Point Spring 2013 Market. Their pieces were a hit in our showroom and complimented the Thibaut line so perfectly. Our new Resort collection features fun patterns in a bright color palette, which fits fabulously with Oomph's finishes and style. NY NOW was a great opportunity to show our new lines together!"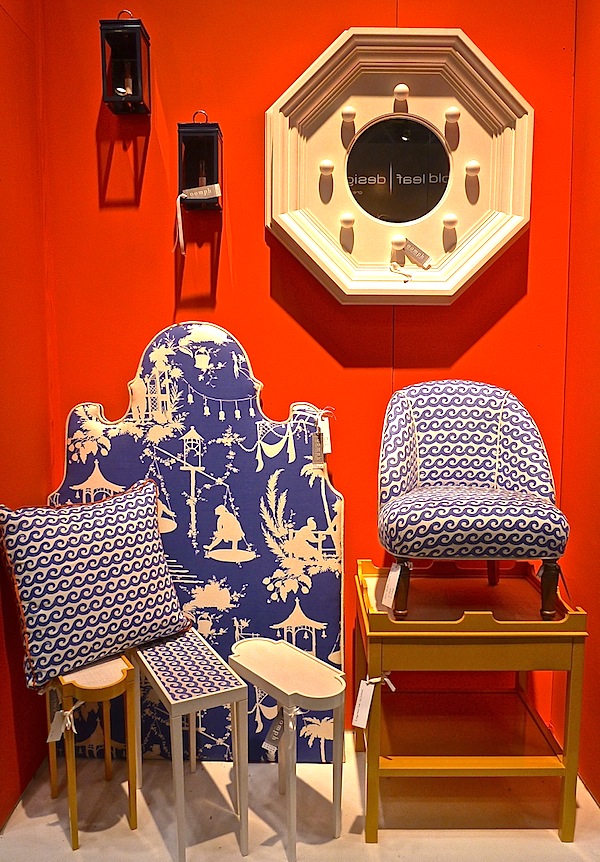 And indeed it was! The bright fun aesthetics of Thibaut and Oomph seem made for each other. Whitney Childs, PR Director for Oomph, concurred, "Following High Point Market, Thibaut introduced us to the new "Resort" collection and we nearly fell off our chairs.  The designs, colors, and quality were just what we at Oomph wanted in a fabric collection.  It's exactly what we would have designed ourselves if we were in the fabric biz!" This fortuitous pairing resulted in quite a few irresistible pieces at the show. The Charleston Headboard, above, is fabulous in Thibaut's new navy South Sea and their wave inspired Shore Thing is picture perfect on so many of the Oomph designs.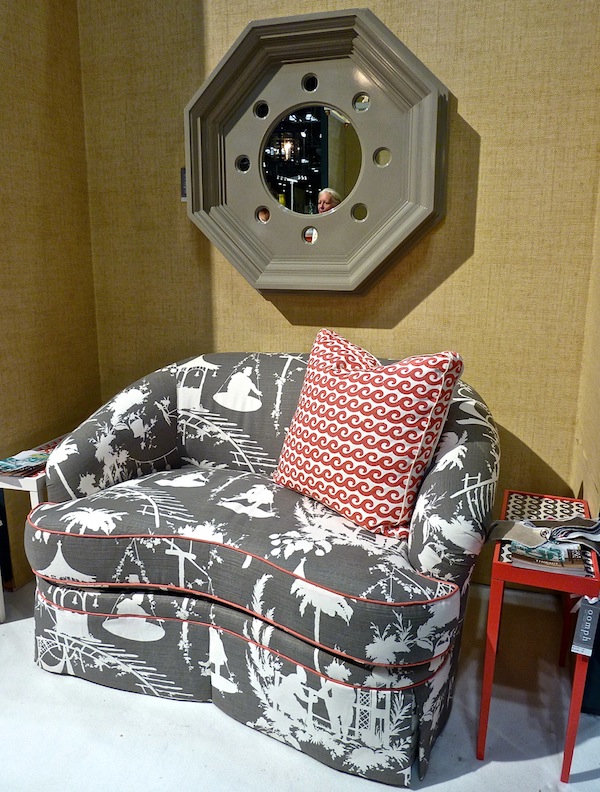 One of my favorite combinations was the Tini loveseat in the gray version of South Sea paired with the Westport classic mirror and Shore Thing pillow – tailored, sophisticated and fun. The Oomph booth is always a cheerful spot with clean bright pops of color on traditional shapes with a twist.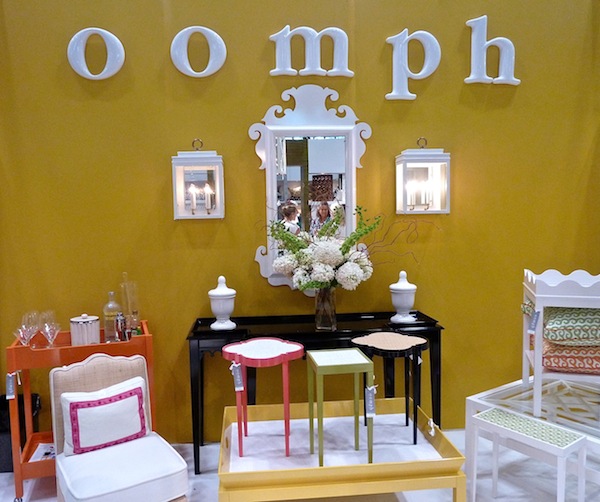 Other introductions included the new Chess table. Based on the success of their hugely popular backgammon table, this new version is sure to be a hit as well.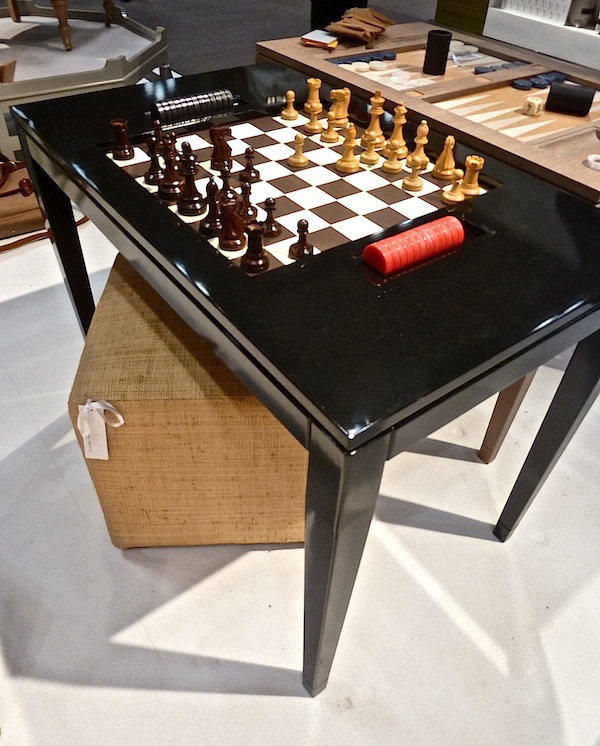 An introduction in the Westport line is the new octagonal coffee table, a terrific modern shape with an architectural presence for large family rooms. And of course I loved the Tini Newport console in orange, a great answer for those smaller spaces.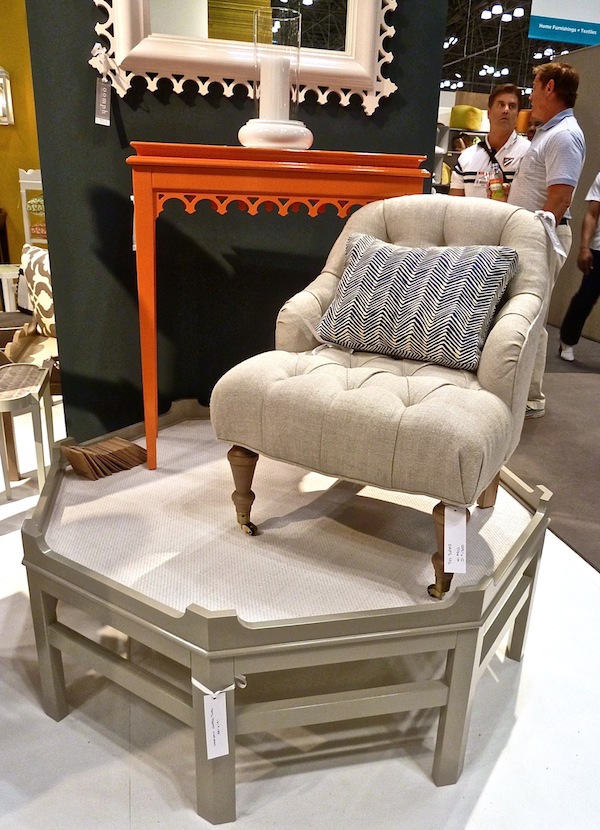 New lighting included the large Essex Lantern. Perfect for over a large table or in an entry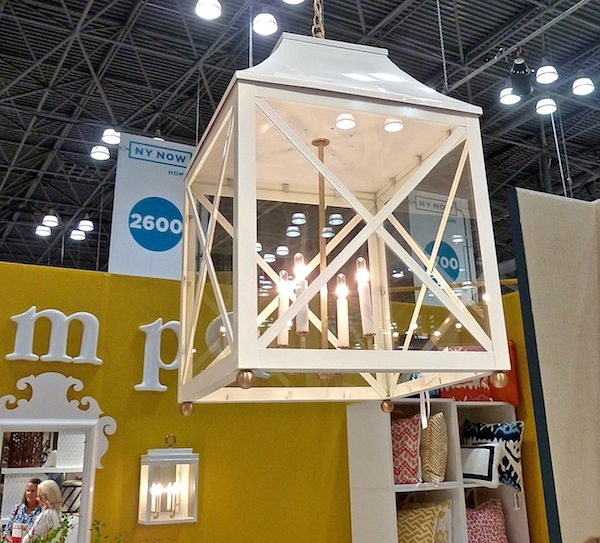 The Nantucket lantern is a chic spin on coastal tradition. A hexagonal form with brass detailing, it would be a ship shape addition to a beach house or any nautical inspired home.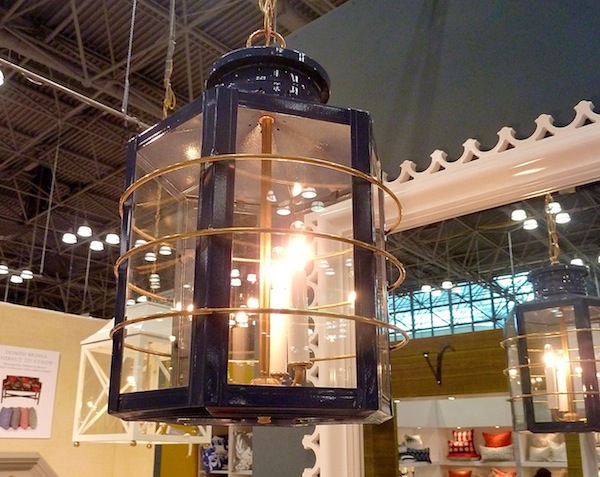 And so those smaller spaces can have some Oomph illumination as well, welcome the new Tini Westport sconce. The petite edition of its best selling larger sister, it's the perfect solution for narrow halls, powder rooms or shallow mantels.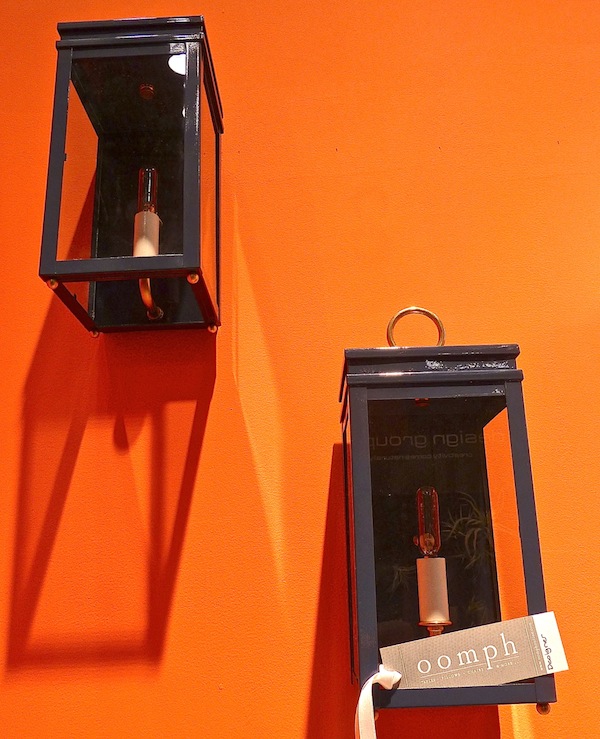 Another version of a classic – the Edgartown side table is now available with a drawer – always handy for all those "smalls" that you don't want out.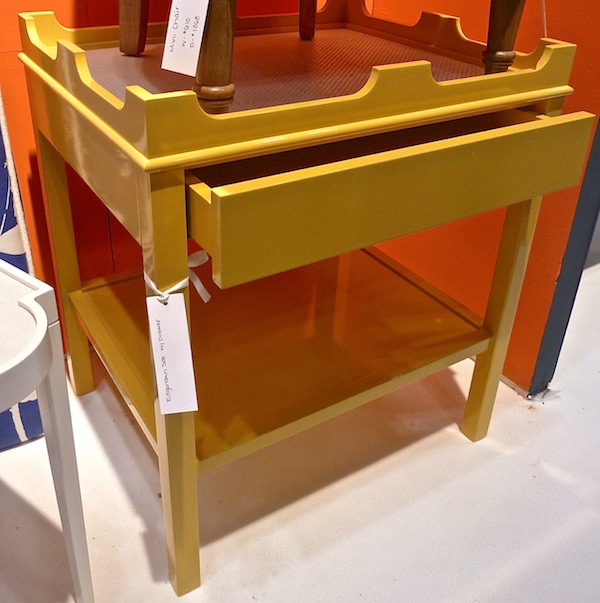 And lastly, the new Chatham chair takes the shape of the slipper chair in the same collection but is now upholstered in Oomph's natural raffia for a casual chic.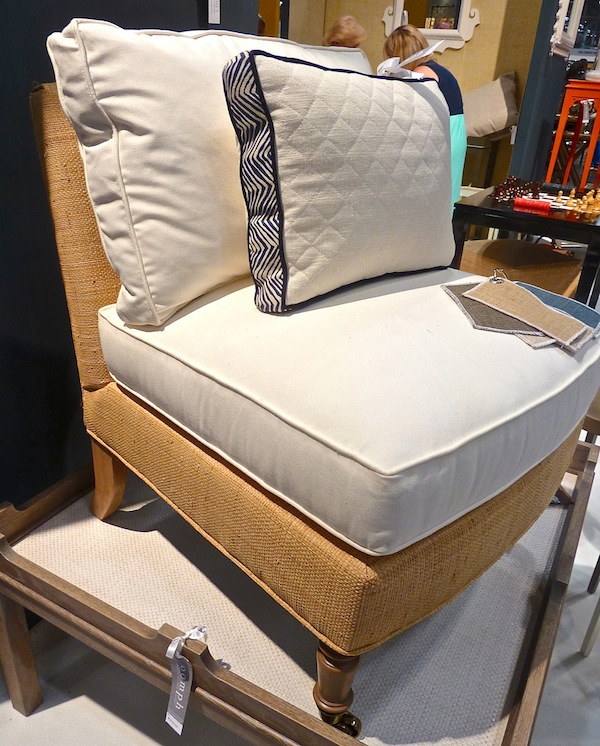 This is just a peek at the Oomph and Thibaut collaboration. As Whitney explained,  "Our relationship is ever growing and we continue to plot new and exciting projects to bring to the design community and our loyal customers." With its bold take on nostalgic style, the Thibaut Resort collection is a perfect place to start. I'm sure more of this limited edition will find its way onto Oomph products come High Point in October. I am delighted to debut a bit more from this charming and refreshing collection of coordinating wallpaper, printed and woven fabrics.