I can still remember seeing Mica and Ahmet Ertegun's Bodrum villa for the first time. It was decades ago in a publication I have now forgotten, but I recall being immediately smitten with the allure of the exotic seaside location and the white washed stone house filled with Turkish furnishings.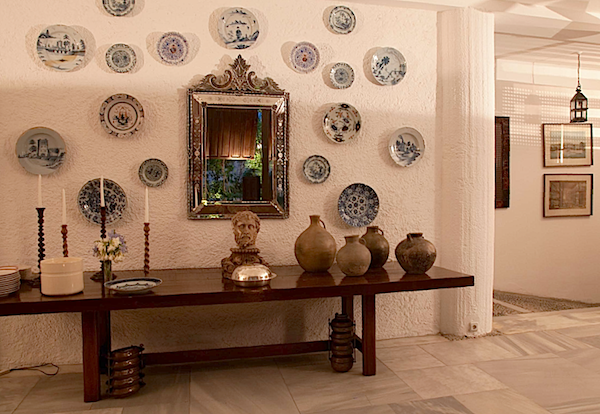 Years later Istanbul remains high on my travel bucket list. And I'm clearly not alone. According to Instagram, it seems I might actually be part of a minority who hasn't been there. So I was intrigued when artist/designer (and Quintessence reader) Tania Vartan wrote, from Turkey naturally, to tell me about a publication she thought I might be interested in. She was, of course, right on the money.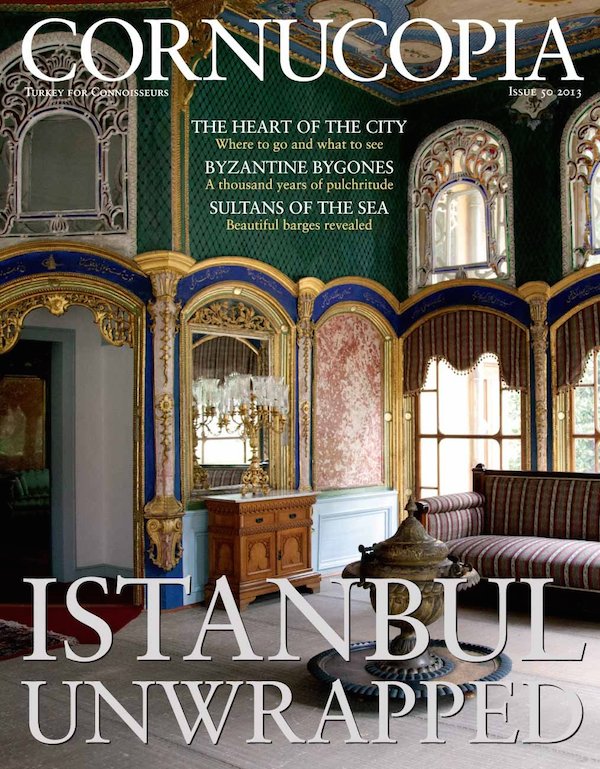 It's hard to beat Tyler Brülé's description, "Cornucopia is a cross between World of Interiors and National Geographic, with a gentle Turkic twist." Published twice yearly, Cornucopia Magazine has been around for twenty years, its longevity no doubt due to its quality, in both content and production. With a wide range of subject matter, it is a luxurious, intelligent and chic publication. Thick glossy pages entreat you to enter the opulent world of the Sultan's new city, for example, in the most recent edition, Issue 51.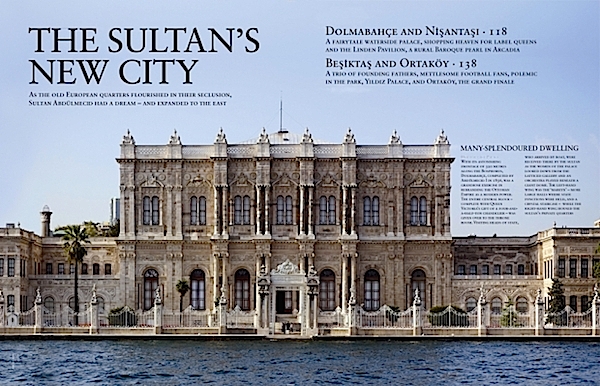 Dolmabahçe Palace, completed in 1856, was Sultan Abdümedid's "exercise in rebranding the Ottoman Empire as a modern power." The article includes paintings and vintage photographs documenting the creation of the palace in the context of the history of the city. With confusing Ottoman names and striking photography, there is enough for both serious scholar and dilettante aesthete (that would be me). If I have time, I know I can always go back for the more detailed history lesson. In the meantime, I can savor the exquisite imagery and design inspiration, such as the beautiful Liberty-style flower motifs surrounding a fountain in the Harem's tiled Hamam.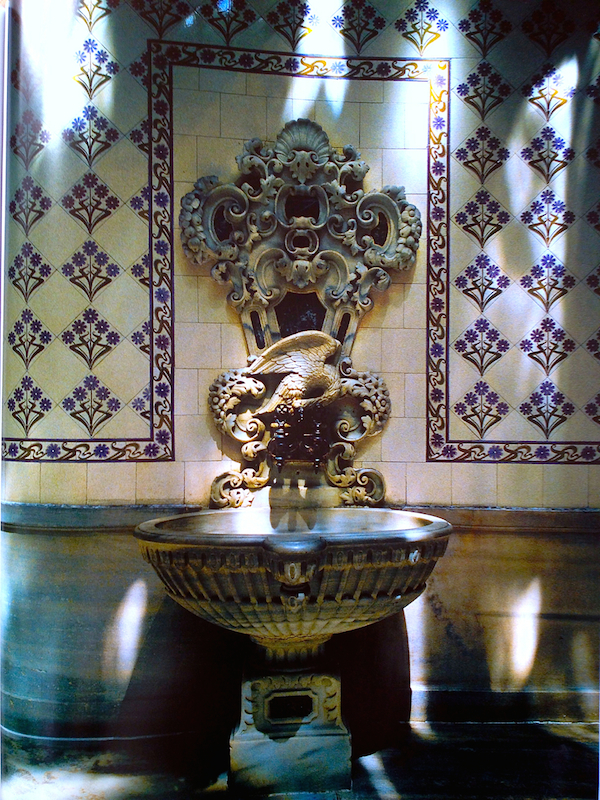 Issue 50 from last year (I ordered the last two issues) covers The Sultan's City, referring to the earlier years of Mehmed II. It was during this era, starting in 1459, that Topkapi was built. For the next 400 years the impressive hillside complex remained the seat of the government and Ottoman sultans.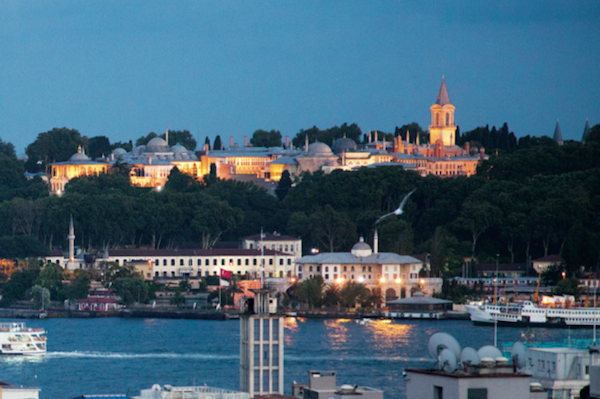 Below, one of two rooms in the Harem, featured in this double page spread, proves the sumptuous decor is still relevant and inspiring.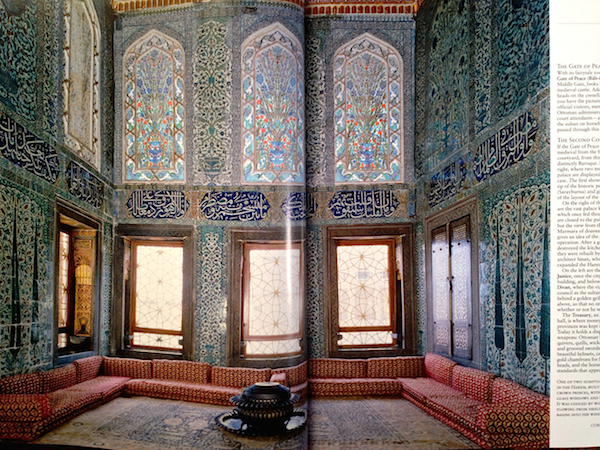 We also learn the golden age of Süleyman the Magnificent produced three architectural masterpieces including Süleymaniye Mosque (1544-55) with its spectacular central dome.
Some pieces meld old and new such as an article on the opening of the long-awaited Naval Museum with its incredible ornate imperial barges. To get a sense of scale, note the museum director in the background.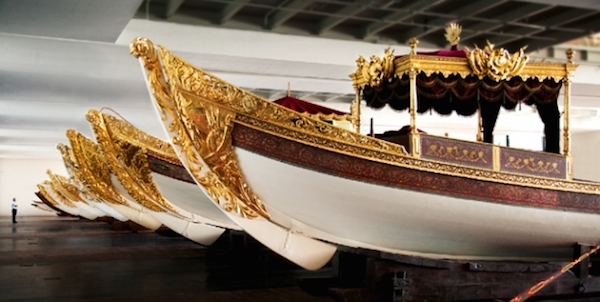 And for more contemporary interests, there are articles on food and wine (the Turkish barbunya bean below), music and other cultural interests.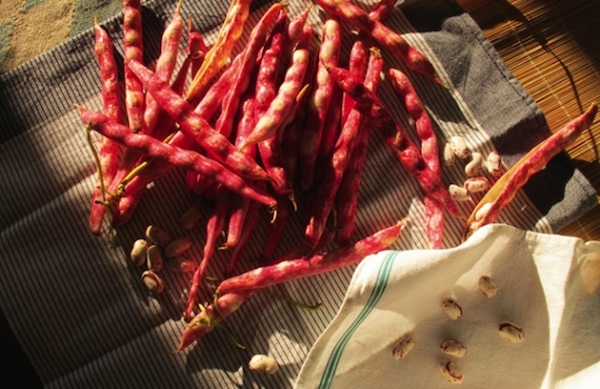 And of course there is shopping, with guides to shops and the bazaars. Iznik ceramics are calling my name.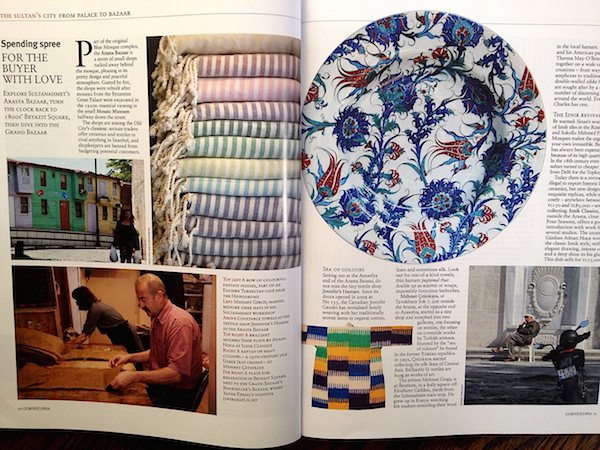 Cornucopia is indeed an apt name for this publication of plenty, overflowing with Turkish beauty, inspiration and edification. You can read some of the pieces online but I recommend owning a copy or two. Issue 52 was not yet available when I purchased mine but a current offer includes the last 3 copies and a stylish tote designing by by Turkey's own Rifat Özbek.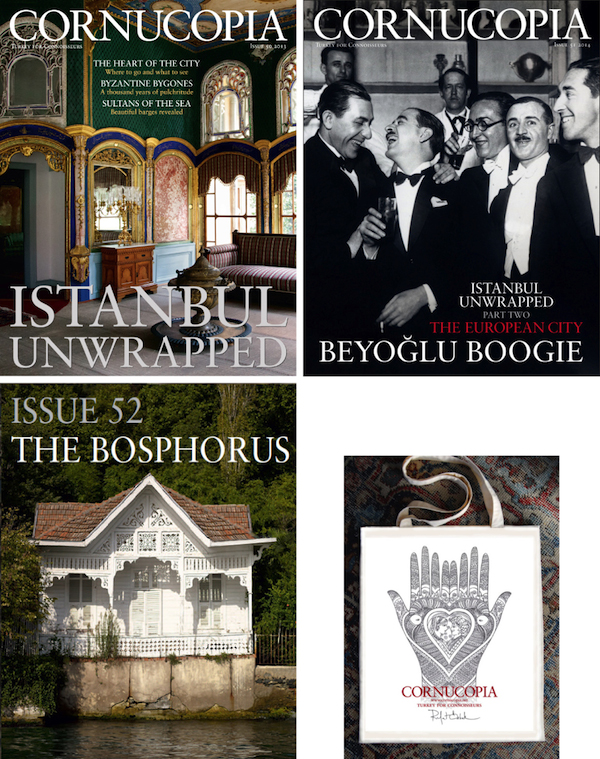 It's Turkey for the Connoisseurs. See you in Istanbul!