While less than 48 hours on the lovely Ligurian coast seems impossibly short, it was just long enough to get a flavor for this exquisite region of Italy. I thought you might enjoy tagging along for a photo tour of what Susanna and I managed to pack into our short stay. After driving from Parma to the coast (a bit over an hour), we parked in the seaside town of La Spezia at the base of the Cinque Terre. From there we hopped a ferry, transferring at Portovenere, below, that offered a wonderful water-based tour of the five famous hill towns. The area is protected both as a National Park and by Unesco as a World Heritage Site, described as "a cultural site of outstanding value, representing the harmonious interaction between man and nature to produce a landscape of exceptional scenic quality that illustrates a traditional way of life that has existed for 1,000 years and continues to play an important socio-economic role in the life of the community." Our very reasonable ticket offered the option of disembarking and visiting one village.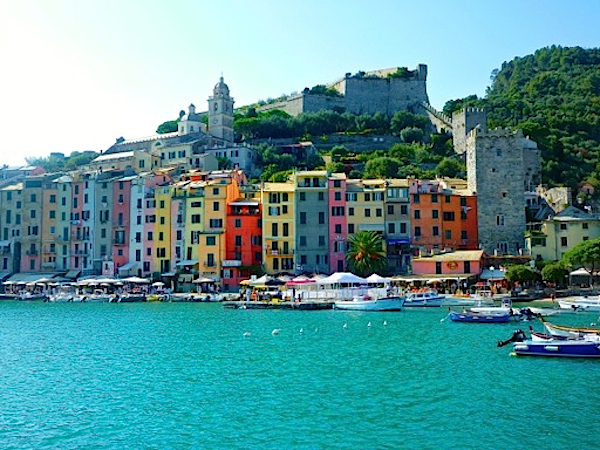 Along the coastline, Riomaggiore, Manarola, Corniglia (no stops by boat), Vernazza and Monterosso cling to the terraced cliff faces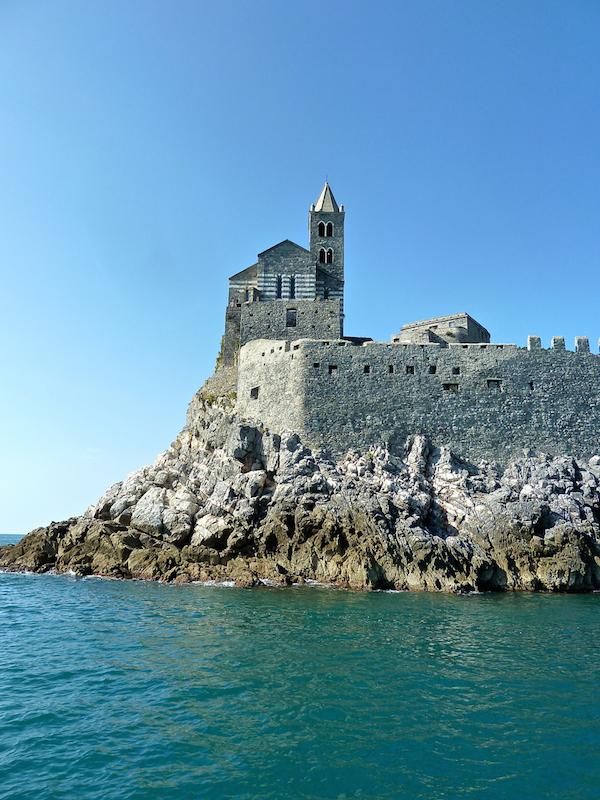 or are built into narrow inlets.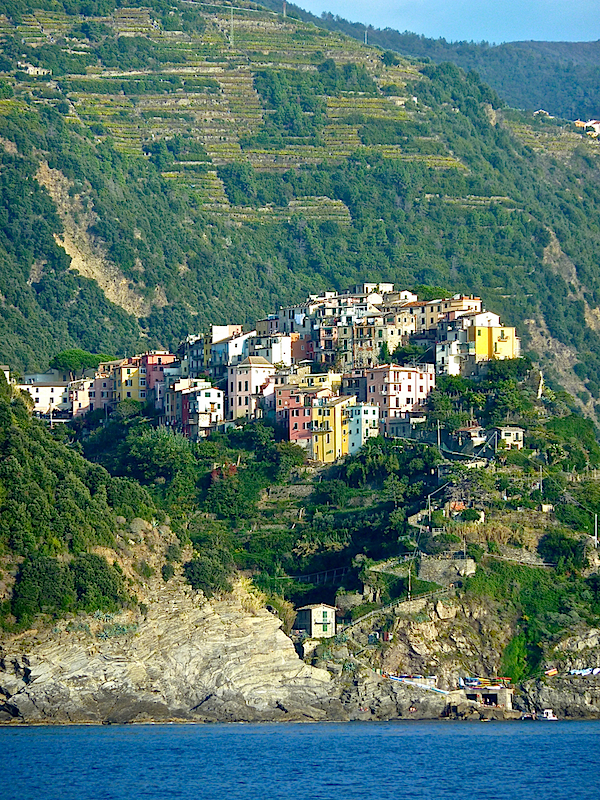 We had intended to stop at Vernazza with its unusually steep topography hosting charming cliffside cafés,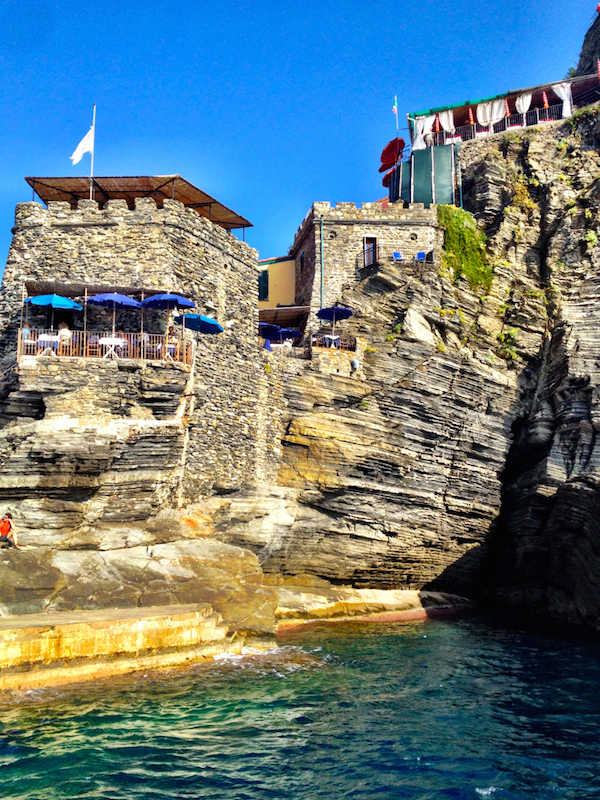 but our navigator (that would be me) missed the stop and we continued on to the final destination of of Monterosso. Known for its unspoiled medieval architecture,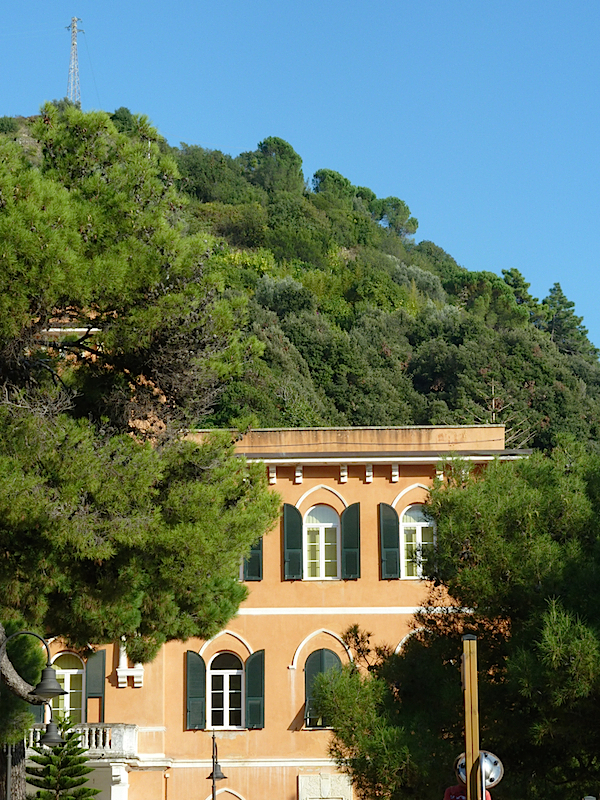 Monterosso is home to colorful buildings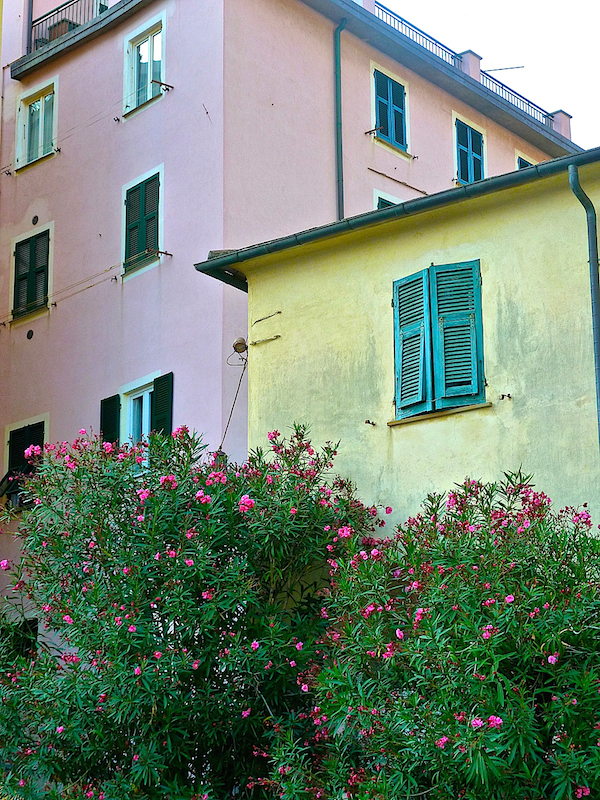 and vignettes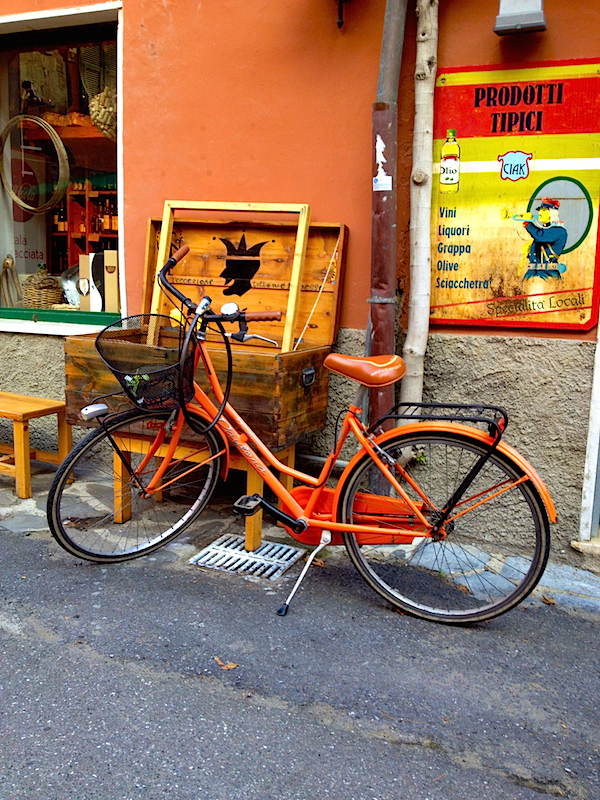 as well as a wider than average beach for this rocky coastline.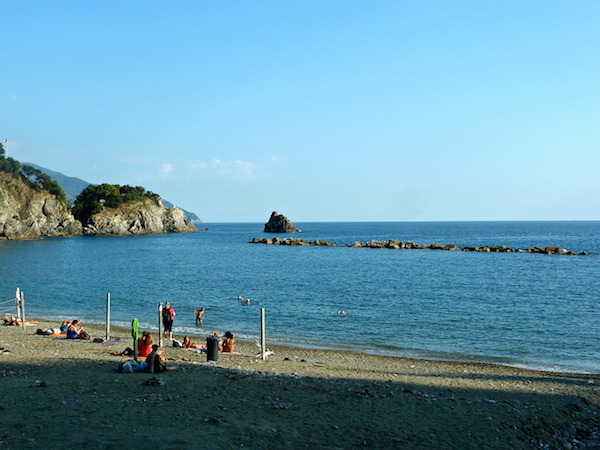 We accidentally discovered a fast ferry not on the printed schedule (a specialty in Italy) that transported us directly back to La Spezia. From there we drove the hour north up the coast to our home for the next two nights in Santa Margherita. These days it seems a rare pleasure when a destination exceeds your expectations but the Grand Hotel Miramare was a total delight. With an exceptionally friendly and attentive staff who provide meticulous and thoughtful service, beautifully maintained facilities and a splendid location, I think we would both recommend this hotel without hesitation.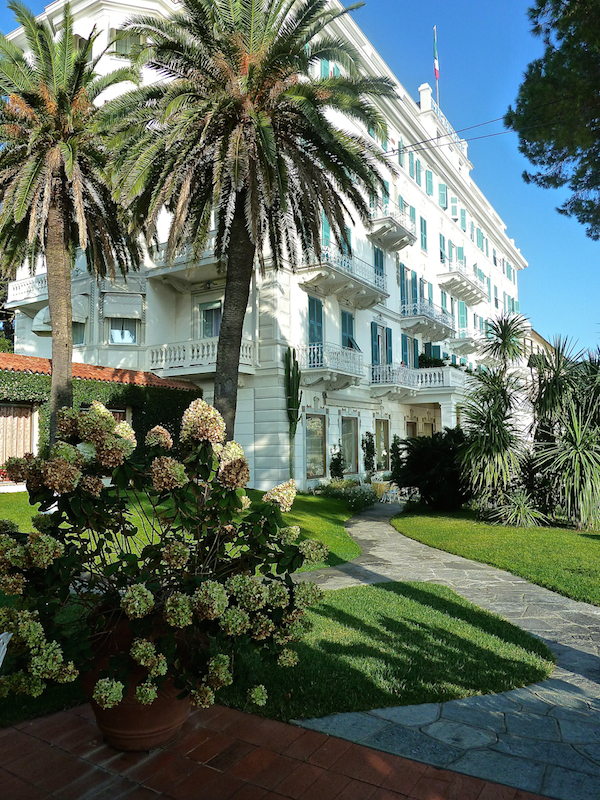 Built in 1903, the Miramare was one of the first grand hotels on the Italian Riviera.  Retaining its elegance and old world charm, it is also equipped with unobtrusive modern conveniences. Be sure, as Susanna did, to ask for a room with a balcony overlooking the bay!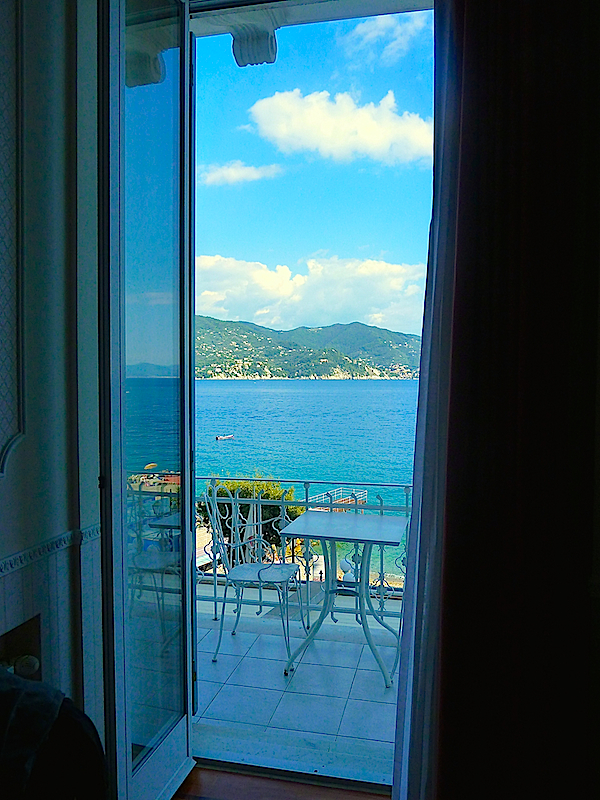 Outside, a beautiful terrace beckons for a meal or cocktail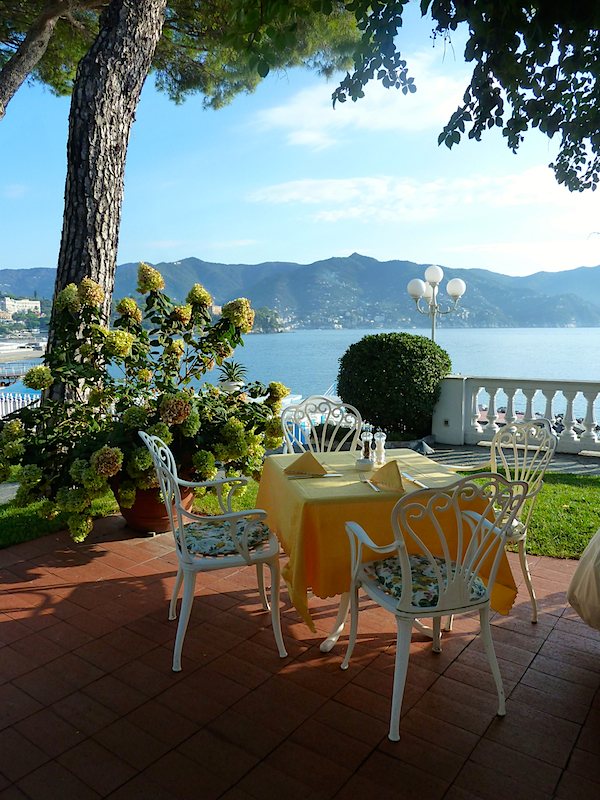 and though already October, the glorious 75 degree weather made the pool even more inviting. We didn't even have a chance to try the private beach club across the street. The grounds also include a large park, meticulously groomed with aromatic flowers and herbs, perfect for a leisurely stroll.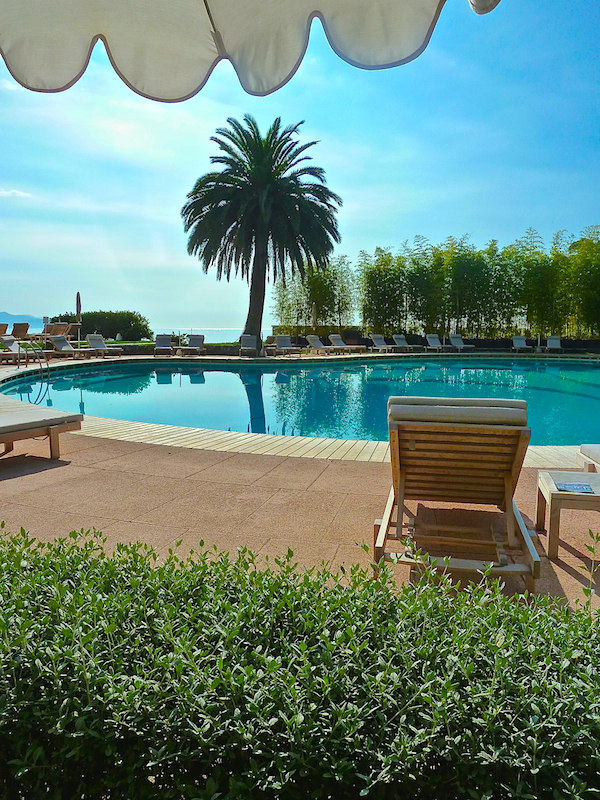 Inside amenities include the über charming Bar "Le Colonne," one of 25 official Bond Bars in Italy – exclusive locations linked to the 007 legend (Roger Moore was a regular), a chic modern piano bar, a small but luxurious spa as well as a formal restaurant.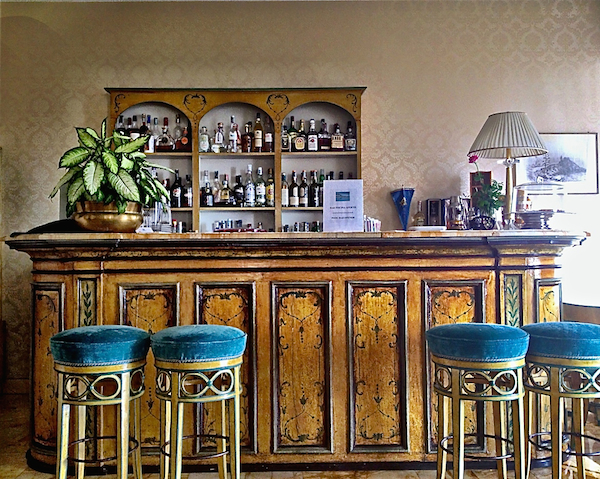 And the beauty and location of the hotel is equally matched by a truly impressive staff. Professional, helpful and attentive, they are never overbearing or solicitous. As this quick side trip has turned into a much longer post, stop back next time for the remainder of our Riviera visit to Santa Margherita and Portofino.
all photos Quintessence